$85M worth of USDT was just moved on Ethereum's blockchain. The total cost of the transfer was just $0.03.
Recently, Tether has been token swapping its USDT on the Omni blockchain to Ethereum. Yesterday, around $200M of USDT was converted to Ethereum and represented on the public chain.
Binance was the third-party that facilitated the conversion
, as BeInCrypto reported. USDT on Ethereum is on the move again. This time, though, it seems to be a whale and not Tether Treasury itself. An individual has moved some $85M worth of USDT on Ethereum for a fee of just three cents. Fees this low would have been impossible in the traditional banking system and show how cost-effective cryptocurrencies — and, in this case, stablecoins — remain.
🚨 🚨 🚨 🚨 🚨 🚨 🚨 🚨 85,853,941 #USDT (85,824,323 USD) transferred from unknown wallet to unknown wallet

Tx: https://t.co/Kbls76gyDp

— Whale Alert (@whale_alert) December 11, 2019
Wallet Details
The recipient wallet currently holds nothing other than the transferred USDT and some ether dust. The sender has a long transaction history of sending USDT and other tokens, however, despite being created just 48 days ago. The wallet currently only holds about two ether. It's unlikely that this transfer will have any impact on the market, but it demonstrates how USDT is growing on the Ethereum blockchain. With the recent conversions, we can expect to see more UDST transfers on Ethereum than ever before.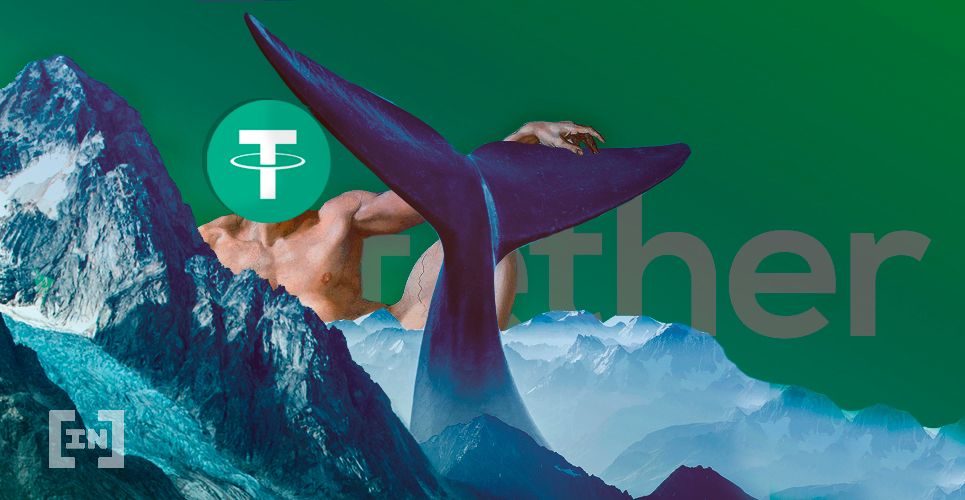 Tether Remains Controversial
USDT remains a controversial
stablecoin
despite leading the market in trading volume. BeInCrypto has reported that
the stablecoin may not be backed completely by dollars
, according to Tether's own co-founder. Last month, it was reported that Tether was mentioned in the mysterious Paradise Papers — which seemingly proved that Bitfinex and Tether are controlled by the same people. The stablecoin is currently fending off legal issues on multiple fronts. One lawsuit, announced in October, claims that the stablecoin was responsible for manipulating Bitcoin at the expense of traders.
It is requesting $1.4T in damages. 
Disclaimer
All the information contained on our website is published in good faith and for general information purposes only. Any action the reader takes upon the information found on our website is strictly at their own risk.