Tether (USDT) has requested that Roche Freedman, the legal firm accused of holding a "secret pact" with Avalanche (AVAX), be terminated from a class action suit brought against the stablecoin issuer, citing a conflict of interest.
Update 14 Oct. 2022 (13:00UTC): A New York judge has ordered that Roche Freedman law firm step down as lead counsel on the lawsuit against Tether. The move will mean Roche Freedman cannot represent plaintiffs in the proceedings. The New York judge attributed the decision to the "metaphorical baggage" Roche's firm carries, and that it could interfere with the case. Tether tweeted its response to the decision:
On Aug. 26 a website (CryptoLeaks) with apparent ties to Dfinity published an expose on Roche Freedman and its founding partner Kyle Roche. The piece aired a string of damaging allegations about Roche, his business practices, and his links to Ava Labs and its management. In particular, it claimed that since at least 2019, Roche and his company have been operating in a secret pact with Ava Labs to attack competitor blockchains with frivolous lawsuits.
The site shared video clips in which Roche claimed to own 1% of the circulating supply of AVAX. In further video clips, Roche seemed to suggest that he was using the legal system in rather creative ways, beyond the scope of its intention, such as by creating class action lawsuits against competitors of Ava Labs.
In his defense, the highly paid lawyer has stated that he didn't consent to being filmed, and was drunk when he made those statements.
Roche Freedman and Tether
Kyle Roche brought a legal case against Tether as early as November 2019. Since then the company has brought forward litigation against Binance, Bibox, BitMEX, and KuCoin. It has further brought suits against Block.one (EOS), Solana (SOL), Tron (TRX), Bancor (BNT), Civic (CVC), Kybercoin (KNC), Quantstamp (QSP), Status (SNT) and Terra (UST).
In arguably its highest profile case Roche Freedman represented the Kleinman estate against Satoshi-pretender Craig Wright, winning a substantial $143 million award.
Thanks to the revelations from CryptoLeaks, those cases still pending now appear to be in doubt. Whether existing cases may be subject to appeal is less clear. In any case, Tether has been the first mover to attempt to oust Roche and his firm from their upcoming legal battle.
In a letter to The Honorable Katherine Polk Failla for the Southern District of New York, Tether's lawyers (Debevoise & Plimpton) cite "a number of highly disturbing comments" which Roche made "about his significant financial interest in Ava Labs and his misuse of class action litigation."
Tether also expresses concern about Roche's claim that he can misuse the class action legal process to bring suits against the competitors of Ava Labs, rather than have Ava Labs bring lawsuits directly.
Furthermore, that by bringing class action lawsuits against its competitors, Ava Labs hopes to fly under the radar of regulators such as the Securities and Exchange Commission (SEC) and the Commodity Futures Trading Commission (CFTC).
As Tether go on to state, "Mr. Roche's statements also give rise to a serious concern that he may be abusing the discovery process and misusing information that he learns through litigation."
The first domino?
Following the allegations made against Roche by CryptoLeaks, the lawyer personally withdrew himself from the Tether case. Tether is far from satisfied by this concession.
The stablecoin issuer went on to say that their "concerns are not addressed by Mr. Roche's individual withdrawal as counsel of record in this matter." For that reason Tether "respectfully request that Mr. Roche's firm, Roche Freedman LLP, be terminated as counsel in this case."
Lastly, legal representation for Tether asked that any documents handed over to Roche Freedman during the discovery process for this case be destroyed.
Whatever comes next, other parties who have felt the unwanted attention of Roche Freedman in the past few years should be watching this case with some degree of interest. Should Tether be successful in its request, it may only be the first domino to fall.
For Be[In]Crypto's latest Bitcoin (BTC) analysis, click here.
Disclaimer
In adherence to the Trust Project guidelines, BeInCrypto is committed to unbiased, transparent reporting. This news article aims to provide accurate, timely information. However, readers are advised to verify facts independently and consult with a professional before making any decisions based on this content.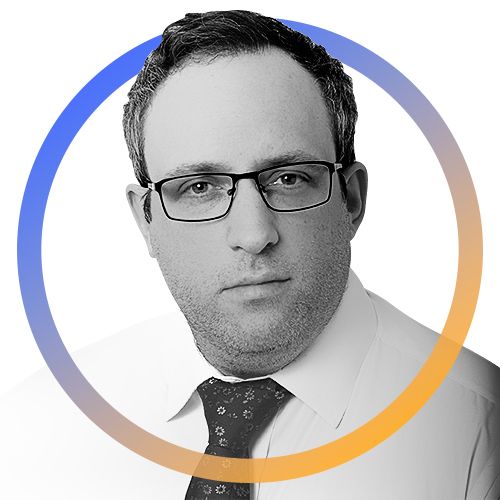 Robert D Knight is a journalist and copywriter who has specialized in crypto for over four years. His varied experience includes freelancing, in-project contracts, agency work,...
Robert D Knight is a journalist and copywriter who has specialized in crypto for over four years. His varied experience includes freelancing, in-project contracts, agency work,...
READ FULL BIO
Sponsored Sponsored