Avalanche lawyer Kyle Roche was served alcohol by an unscrupulous fixer working on behalf of Dfinity in order to "deceive and entrap" him.
So claims Roche in response to a CryptoLeaks report that made sensational claims concerning his relationship with Ava Labs and its founder Emin Gün Sirer.
CryptoLeaks allege that Roche and his legal firm Roche Freedman have for years been operating in a secret pact with Ava Labs to attack competitor blockchains. Furthermore, CryptoLeaks allege that Roche used frivolous suits to gain beneficial insider knowledge through misuse of the legal process.

CryptoLeaks state that Roche then used that information to the benefit of Ava Labs and its cryptocurrency Avalanche (AVAX).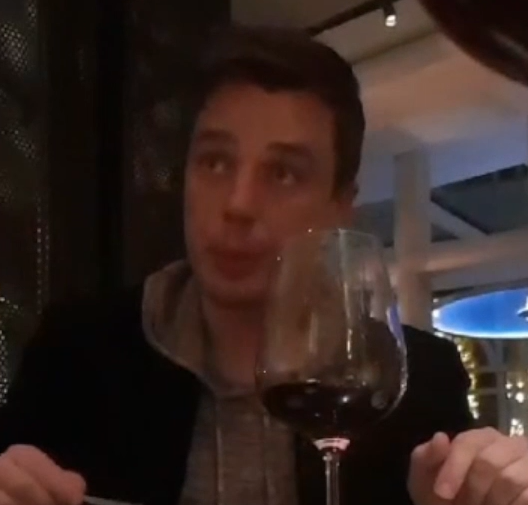 Lawyer Roche explains himself
Kyle Roche has now told his side of the story, refuting the CryptoLeaks article by contradicting his earlier intoxicated boasts.
According to statements made by Roche and captured on video by CryptoLeaks, Avalanche and Roche Freedman shared a co-working space from Aug 19 2019. Roche agreed to work for Avalanche in exchange for tokens and equity.
In a statement caught on video, Roche claimed to own 1% of the circulating supply of AVAX.
Roche points out that the video clips offered are only represent tiny snippets of a wider conversation. As Roche states these clips "are not presented with accurate context."
Roche goes on to add that, "These videos were recorded without my consent during private meetings with Christen Ager-Hanssen, whom I now know works for Dominic Williams, the creator of ICP Token, and the defendant in a high-profile securities fraud litigation my firm brought against him."
Roche Freedman brought a class action lawsuit against Dfinity in Aug 2021.
In Roche's telling the naive lawyer was taken in by the unscrupulous Ager-Hanssen who plied him with alcohol and filmed his verbal outpourings without consent. Norwegian Ager-Hanssen has a reputation as a cold-hearted venture capitalist who has been dubbed a real life Gordon Gekko.
As Ager-Hanssen told the Telegraph in 2017, "If people screw with me, I will screw them 10 times harder. I'm a street fighter. I'm a crazy motherf**ker."
Roche claims that he was merely the latest victim of Ager-Hanssen's hard and vigorous attention.
Roche went on to add: "Statements in the video to the contrary are false, and were obtained through deceptive means, including a deliberate scheme to intoxicate, and then exploit me, using leading questions. The statements are highly edited and spliced out of context."
Roche denies any pact between himself and Ava Labs.
Lawyer plays a game of coins
While CryptoLeaks is seeking to play up links between Roche and Ava Labs, both Roche and Emin Gün Sirer are attempting to play all links down.
According to Emin Gün Sirer, "He [Roche] has only represented Ava Labs in a defensive capacity in a couple run-of-the-mill corporate contract disputes and myself in a libel case."
Sirer also said that Kyle Roche was, "a lawyer at a firm we retained in the early days of our company [who] tried to impress a potential business partner by making false claims about the nature of his work for Ava Labs," before going on to add, "The allegations on this site [CryptoLeaks] are categorically false."
In evidence that would seem to back Roche and Sirer's statements CryptoLeaks has apparently only run two prior stories.
The first alleged that an attack on ICP (Dfinity) was orchestrated by Sam Bankman-Fried or other figures within FTX.
The second story alleges that The New York Times participated in a conspiracy with Arkham Intelligence to harm ICP.
With the third story from CryptoLeaks also attacking a perceived "enemy" of Dfinity, a pattern does seem apparent.
On the other hand, Roche and Sirer do appear to have a closer relationship than either would like to admit. Besides representing Ava Labs in a couple of "corporate contract disputes," Roche has pioneered and launched a separate business entity on the Avalanche blockchain.
Last Oct, Roche Freedman announced that they would launch an Initial Litigation Offering (ILO) for one of their clients. This new concept in crowdfunding was supported on the Avalanche blockchain.

Then in Feb, Kyle Roche announced plans to launch a "litigation stock market." This would be conducted by a firm called Ryval which would be supported by Avalanche on their blockchain.
Inquisitive minds may ask why Roche and Sirer failed to acknowledge this business link in their repudiation of CryptoLeaks' claims.
Roche Freedman litigation timeline
2019
Roche Freedman begins representing Ava Labs at an unspecified time during this year.
Aug 20 – According to statements made by Roche captured on video by CryptoLeaks, Roche Freedman and Ava Labs begin working from the same office at this time.
Nov 15 – Lawsuit brought against Bitfinex and Tether. Case brought by Roche Freedman LLP.
2020
Jan 15 – Formation of Roche Cyrulnik Freedman. Named partners are Kyle Roche, Jason Cyrulnik and Vel Freedman. Jason Cyrulnik later departs the company.
Feb 27 – Roche Cyrulnik Freedman takes lead in Bitfinex/Tether suit.
Apr 16 – Roche Cyrulnik Freedman brings class action lawsuits against four exchanges and a number of cryptocurrencies.
The four exchanges are Binance, Bibox, BitMEX and KuCoin. The cryptos are Block.one (EOS), Tron (TRX), Bancor (BNT), Civic (CVC), Kybercoin (KNC), Quantstamp (QSP), and Status (SNT)
For the remainder of the year the company brings no new fresh litigation against any crypto firm. It does represent a hemp/cannabis firm (Apothio), and brings fresh lawsuits against non-crypto businesses including a Chinese mobile content aggregator (Qutoutiao) and a private prison contractor (The GEO Group) among others.
Lawyers appear in panel discussion
2021
Mar 14 – Lawyer Kyle Roche and Eric Rosen (now Roche Freedman once more after Jason Cyrulnik's departure) appear in panel discussion with Emin Gün Sirer and Andreas Antonopoulos. The topic of discussion is "The Rise of Decentralized Finance."
Apr 5 – Roche Freedman represents Junhan Jeong in a class action lawsuit against Nexo. The suit alleges that "Nexo breached its contract with users by freezing XRP as a usable asset on its platform."
Apr 8 – Roche Freedman brings a class action lawsuit against Shopify and Ledger over a customer data breach.
Jun 24 – On behalf of Emin Gün Sirer, Roche Freedman brings a defamation lawsuit against social media influencer Emre Aksoy. The suit alleges that Aksoy made false statements which linked Sirer to "Fethullah," an Islamist fraternity designated a terrorist group by Turkey, Pakistan, and the Gulf Cooperation Council. According to Sirer, Aksoy was promoting a rival cryptocurrency to Avalanche at the time.
Aug 10 – Roche Freedman defends Mark Shin, who exploited a bug in ICON code to mint 14 million new ICX tokens.
Roche Freedman sues Dfinity
Aug 11 – Roche Freedman bring a class action lawsuit against Dfinity USA as well as the Dfinity Foundation and the company CEO Dominic Williams. The suit alleges that Dfinity engaged in unscrupulous activity including insider trading and other securities violations.
Sept 29 – Bitfinex/Tether case survives a motion to dismiss.
Oct 22 – Roche Freedman brings a class action suit against KuCoin.
Oct. 27 – Roche Freedman launches an "Initial Litigation Offering" (ILO) on behalf of their client Apothio.
The ILO goes on to raise $347,887 and is closed by March 2022. The blockchain that the ILO funding mechanism is offered upon is Avalanche.
Nov 6 – In a case tried in Miami, Roche Freedman brings their legal case against Craig Wright on behalf of the estate of Ira Kleinman. At stake is the small matter of 1.1 million BTC.
Dec 6 – Roche Freedman wins. The jury in Miami awards the Kleinman estate $100 million.
2022
Feb 14 – Roche Freedman announces plans to launch a litigation stock market. The company which supports this will be known as Ryval. Ryval which calls itself "The stock market of litigation financing" operates on Avalanche.
Mar 11 – A judge adds $43 million to the Kleinman estate reward.
Jun 13 – Roche Freedman brings a class action lawsuit against Binance.US in regard to the Terra/UST collapse.
Jul 6 – Roche Freedman brings a class action lawsuit against Solana Labs. The suit also names the Solana Foundation, Anatoly Yakovenko, Multicoin Capital Management LLC, Kyle Samani, and FalconX LLC.
Aug 26 – A "Crypto Leaks" article makes numerous allegations against the lawyer Kyle Roche and his firm Roche Freedman, claiming that the organization is closely tied to the fortunes of Avalanche.
Disclaimer
In adherence to the Trust Project guidelines, BeInCrypto is committed to unbiased, transparent reporting. This news article aims to provide accurate, timely information. However, readers are advised to verify facts independently and consult with a professional before making any decisions based on this content.