Tether Treasury continues to mint more USDT daily in record numbers. On Wednesday, another batch was printed for yet another "inventory replenish."
Tether Treasury has been issuing USDT in record numbers in the past week as Bitcoin (BTC) continues to maintain its bullish momentum.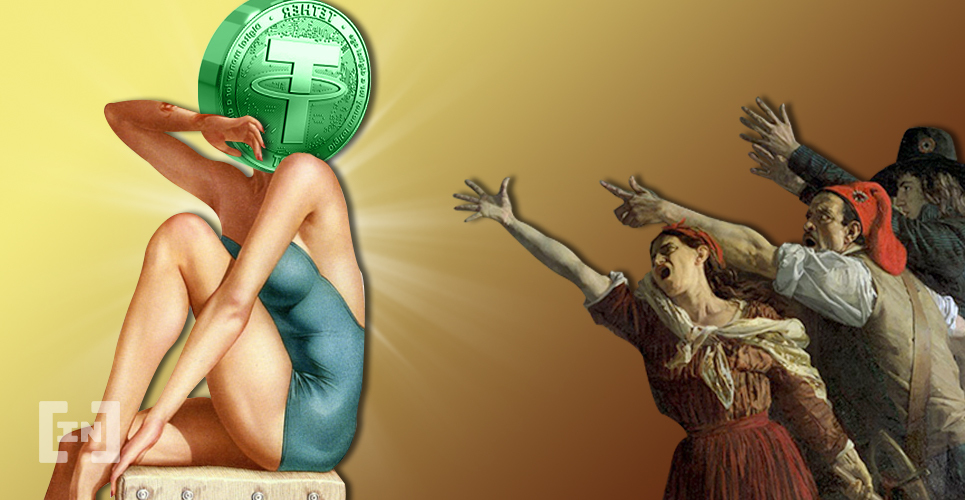 Another USDT "Inventory Replenish"
Whale Alert (@whale_alert) is reporting on another 120M USDT being minted at Tether Treasury. The news means that yet another day has gone by with Tether Treasury printing more USDT, in greater and greater numbers.
💵 💵 💵 💵 💵 💵 💵 💵 💵 💵 120,000,000 #USDT (121,462,694 USD) minted at Tether Treasury

— Whale Alert (@whale_alert) March 25, 2020
As BeInCrypto reported, Tether Treasury minted $180M USDT Tuesday as well. It was done in two batches, one of 120M USDT and another of 60M USDT. The stablecoin continues to add to its already-massive market capitalization, which now makes it the fourth-largest cryptocurrency in the entire market. It has consistently boasted higher trading volume than Bitcoin since mid-last year.
Responses to the freshly minted USDT were mixed. Many saw it as a cause of concern, comparing the incessant issuing of new USDT to the Federal Reserve's own penchant for money-printing. Still, a proper audit has not yet happened for Tether Treasury.
BRRRRRRRRRRRRRRRRRRRRRR

— ichi (@ichimikichiki) March 25, 2020
Tether was actively being transferred on Wednesday as well, as reported by Whale Alert. BeInCrypto has found multiple instances of large amounts of USDT being moved from Tether Treasury into unknown wallets.
🚨 16,000,000 #USDT (15,898,632 USD) transferred from Tether Treasury to unknown wallet

— Whale Alert (@whale_alert) March 25, 2020
🚨 10,000,000 #USDT (10,096,547 USD) transferred from Tether Treasury to unknown wallet

— Whale Alert (@whale_alert) March 25, 2020
It is currently unclear when we can expect this new batch of 120M USDT to enter markets. However, Bitfinex CTO Paolo Ardoino has maintained this is another "inventory replenish"—as he writes for every single new minting.
Bitcoin Maintains Bullish Momentum
Bitcoin's price movement stalled in the last 24 hours but still remains green for the day. At the time of writing, the leading cryptocurrency is trading for $6,685 and is up 1.25% on the daily. However, it has struggled to break past the $7,000 price point.
Despite following the S&P 500 quite closely, Bitcoin has faltered in the past two days as the U.S. stock market violently rebounds. On Tuesday, the Dow Jones posted its best single-day gains since 1933. [Business Insider] Momentum is positive now, but this could easily flip to bearish just as quickly—the stock market has experienced historic volatility as of late and the coronavirus continues to spread at an exponential pace.
Disclaimer
All the information contained on our website is published in good faith and for general information purposes only. Any action the reader takes upon the information found on our website is strictly at their own risk.