Three months on from the pro-crypto government regulation and South Korea is moving to impose taxes on cryptocurrency trading.
After a tumultuous two-year period, South Korea's crypto scene is starting to see some positive sentiment from the authorities. As regulations become more clear-cut, the government is looking to invest
$400M in blockchain technology
. The central bank is working out a
10-year plan
focused on digital currencies and distributed ledger technology (DLT) adoption.
Capital Gains Tax on Crypto Trading Profits
According to The News Asia
, the South Korean government will introduce capital gains tax on crypto trading starting from 2021. The move follows the decision to treat cryptocurrencies as transferable income like real estate, rather than dividends or interest. Back in February, officials in the country favored the creation of a two-phased tax policy that would first see levies on low-level cryptocurrency trading before adopting a general income tax regime. However, the new plan shifts the focus to exchanges. They must now provide detailed records for their customers to calculate capital gains. South Korea's proposed crypto tax plan bears some resemblance to the regime adopted by the U.S. Indeed, some stakeholders may point out similar difficulties.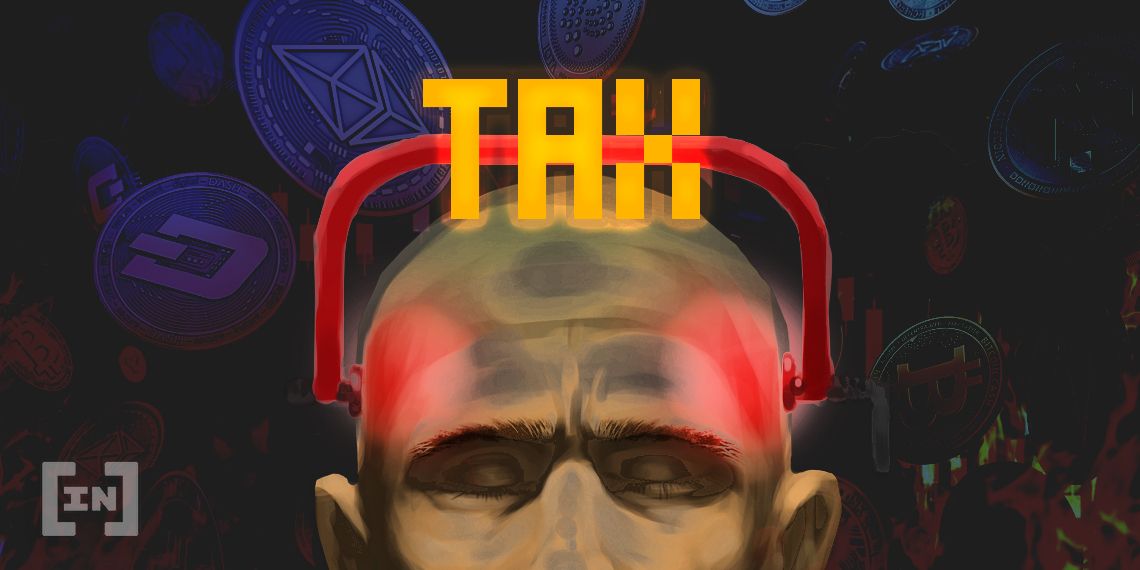 One major hurdle is the hassle involved in accurately capturing profits and losses on crypto transactions. Hence, the new tax regime might require further clarity on amendments like the 'de minimis' exemption on low-value transactions. The plan to use crypto exchange data as a basis for tax payments extends the
milestone regulations
passed earlier this year. At the time, South Korea's National Assembly mandated platforms to partner with banks, ensuring that their customers use real-name accounts. For now, some industry insiders say the imposition of capital gains tax serves to improve the legal standing of the industry in the country. According to comments quoted by
The News Asia
, one local cryptocurrency investor remarked:
"It looks like from next year, we will see larger institutions being able to actually engage in crypto activities legally."
Legitimizing South Korea's Digital Economy
With crypto trading gaining better legal standing in the country, stakeholders may expect a return to the once-bustling market conditions. After a raft of stringent anti-crypto laws, South Korea's digital space reportedly experienced significant slowdowns. Back in September 2019, BeInCrypto reported that
80% of South Korean blockchain firms generated no sales
in previous years. The statistic appears even more damning, considering that every major conglomerate in the country is
now involved in blockchain technology
. Amid the weight of stringent crypto laws, blockchain companies in South Korea also elected to list their tokens on foreign-based exchanges, causing a decline in local trading volume. Indeed, by late 2019,
97% of all crypto exchanges in the country were practically insolvent
. Even major players like the 'Big Four' – Bithumb, Coinone, Korbit, and Upbit – also registered massive losses. Only Upbit managed to post a profit in 2018 while Bithumb's $180M loss eclipsed that of both Korbit and Coinone combined. However, the situation does appear to be changing. The government is reportedly wary of China pulling too far ahead in the race for emerging digital economy dominance.
Disclaimer
All the information contained on our website is published in good faith and for general information purposes only. Any action the reader takes upon the information found on our website is strictly at their own risk.
Osato is a reporter at BeInCrypto and Bitcoin believer based in Lagos, Nigeria. When not immersed in the daily happenings in the crypto scene, he can be found watching historical...
Osato is a reporter at BeInCrypto and Bitcoin believer based in Lagos, Nigeria. When not immersed in the daily happenings in the crypto scene, he can be found watching historical...
READ FULL BIO
Sponsored Sponsored