Commemorating the
10th anniversary
of the Bitcoin genesis block, Pascal Boyart, a graffiti and urban artist based in Paris has created an artwork loaded with more than $1,000 worth of Bitcoin, challenging the public to unlock its secrets to win the reward!
On Jan 3, 2009,
Satoshi Nakamoto
, the enigmatic creator of Bitcoin, the world's first cryptocurrency began mining the Bitcoin genesis block. Ten years after this date, many have celebrated Bitcoin's first decade by looking back over its recent triumphs, including reaching more than $100 billion in market capitalization and achieving in excess of 10 million users worldwide. Others took it a step further, with luxury Swiss watchmaker Hublot creating the limited edition Meca-10 P2P watch, which can only be purchased for the equivalent of $25,000 in Bitcoin. Limited to just 210 pieces the Hublot watch was designed to commemorate Bitcoin's tenth anniversary, while symbolically representing the limited nature of Bitcoin's 21 million BTC maximum supply. In a less expensive fashion, the popular cryptocurrency
hardware wallet Ledger
received its own limited edition variant, known as the white paper limited edition. Originally retailing for $99.99, but now sold out in most places, the whitepaper Ledger Nano S pays homage to Bitcoin with a miniaturized version of Satoshi Nakamoto's whitepaper and special engraving.
The Loaded Fresco
Most recently, Pascal Boyart, a muralist operating in Paris, painted a fresco commemorating the 10th anniversary of Bitcoin's genesis block by hiding a private key containing a $1,000 prize within the painting.
#StreetArt treasure hunt in Paris with a #Bitcoin puzzle
For the 10th birthday of the genesis block, I painted this frescoe in Paris with a 0,26btc ($1000) puzzle in it.
Here's the public key: 1NqPwPp7hEXZ3Atj77Ue11xAEMmXqAXwrQ Thanks to @alistairmilne for sponsoring this 🙏 pic.twitter.com/F7aIkxmp6t

— Pascal Boyart (@pascalboyart) January 7, 2019
As of writing, it appears that the challenge has still not been solved, with the public address still containing the full 0.26 BTC balance. Since the announcement of the challenge, another mystery donor has added a further 0.025 BTC, worth around $100 to the balance, bringing the total bounty up to more than $1,100. Twitter user @TZTaughtMe appears to be the first person to discover the location of the mural, admitting that they have still not cracked the challenge while hinting that they have spent some time attempting to decipher it.
So far 2 journalists came by for photos, not the puzzle, and i am no closer to solving it

— 𝗪𝗵𝗮𝘁 𝗵𝗮𝘁𝗵 𝘆𝗲 𝘄𝗿𝗼𝘂𝗴𝗵𝘁 (@TZTaughtMe) January 7, 2019
Other users, using Google Maps to identify nearby landmarks have since pinpointed its location to around 152 Rue d'Aubervilliers, an address in the
North of Paris
. According to the artist, it is not possible to solve the puzzle without being physically present at the mural, as of yet, why this is the case has yet to be revealed, but may be due to fine details that cannot be captured on camera. Boyart also claims to be the first mural painter to accept Bitcoin donations for his art by affixing a Bitcoin QR code to each of his works.
Not The First, Likely Not The Last
Boyart's painting continues a long history of hiding cryptocurrencies within art pieces and is the most recent example of artists offering a prize to whoever is clever enough to solve their riddle. In 2015, Marguerite Christin, another French artist hid close to 5 BTC within an abstract piece of work. At the time, the 4.87 BTC stashed within the piece were worth ~$1,400, but ballooned in value as the puzzle remained unsolved for almost three years. The painting, known as the '
TORCHED H34R7S
' was the final puzzle piece created by Christin as part of a series of cryptographic puzzles and was only solved in 2018 as the bull run massively increased the value of the prize to more than $40,000. The solution was fiendishly difficult and withstood an entire community attempting to crack it, only to be solved by a single programmer and his wife years after interest had appeared to wane. Perhaps the highest value Bitcoin puzzle is the recent 310 BTC puzzle created by an anonymous early Bitcoin adopter known only as Pip. The challenge, which garnered a huge amount of attention lasted just days before some success was made. Consisting of four separate wallets, consisting of 0.1, 0.2, 0.31 or 310 BTC, the first and most simple part of the puzzle was cracked just 48 hours after launch, with the 0.1 BTC prize being claimed by an individual known as 'Lustre.' Just days later, the 0.2 and 310 BTC wallets were cracked by two additional brainiacs, while the remaining 0.31 BTC
wallet
remains unsolved to this day.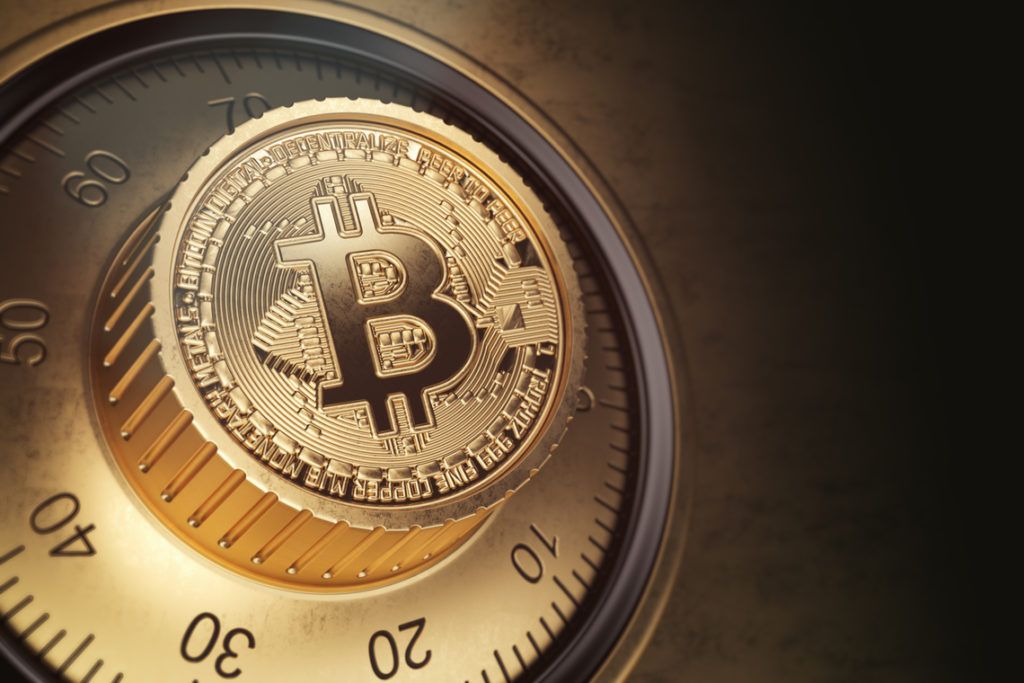 Paid to Puzzle
The practice of offering cryptocurrency prizes for solving challenges and riddles extends well beyond private keys hidden in paintings. Today, there is even an entire subreddit devoted to challenges offering a cryptocurrency prize to whoever is able to solve them.
Do you think you've got what it takes to solve the next big Bitcoin puzzle? Head over to the 
bitcoinpuzzles
 subreddit and put your skills to the test. Be warned,
however
, knowledge of cryptography and/or programming experience is almost always required. 
Have you ever tried to solve a Bitcoin puzzle? Do you think there are better ways to challenge the blockchain community? Let us know your thoughts in the comments below!
Disclaimer
All the information contained on our website is published in good faith and for general information purposes only. Any action the reader takes upon the information found on our website is strictly at their own risk.