First released to the world in 2009 by the enigmatic
Satoshi Nakamoto
, Bitcoin (BTC) has since experienced meteoric growth, both in popularity and value. The number of Bitcoin wallets available has also increased substantially alongside this, with dozens of wallets now available to choose from. If you're spoilt for choice and need some guidance, check out our definitive overview of the best Bitcoin wallets!
With a market cap currently greater than all altcoins combined and over 10 million active
wallet
owners, Bitcoin (BTC) is currently considered the undisputed king of cryptocurrencies. Bitcoin (BTC) was the first cryptocurrency ever released, and the first example of a blockchain-based technology. Bitcoin was designed to provide a decentralized alternative to fiat currency, allowing users to transfer value between each other without relying on centralized institutions. In order to access and use Bitcoin, you will need to get your hands on a suitable wallet compatible with the Bitcoin blockchain, allowing you to send and receive payments — among other things. Which wallet you choose will largely depend on your preference, but you will often find that you need to compromise on one feature to gain another. No current wallet offers the perfect balance of simplicity, features, and
security
, but some do come pretty darn close. Let's dive right in and take a look at our picks for the best Bitcoin wallets for 2019 and beyond!
Note: The content of this article is provided for informational purposes only. BeInCrypto is independent and has no relationship with any of the provided products or services described below.
Update (Dec 3, 2018): We have removed Copay from this list following security concerns.
Ledger Nano S
Perhaps the most well-known cryptocurrency
hardware wallet
, the Ledger Nano S is often considered to be an essential piece of kit for anybody with more than a passing interest in crypto. Though best suited for intermediate users, even beginners shouldn't have much trouble getting to grips with the Ledger. Supporting over 30 different cryptocurrencies including Bitcoin (BTC), Ethereum (ETH), Ripple (XRP) and literally every ERC20 token, the Ledger Nano S is suitable for those with a diverse portfolio. The Ledger Nano S was built with security at the center of its design — literally, the Nano S features a secure chip at its heart, isolating your private keys from malicious attacks, compromised computers and anybody looking to access your funds without authorization. The Ledger also includes a myriad of other security features such as pin access, recovery seeds and two-factor authentication to ensure your funds remain safe, no matter what. Despite offering some of the best security and features around, the Ledger Nano S remains extremely simple to use, featuring a minimalistic design with just two buttons used for navigation.
Ideal for: Intermediate users looking to secure a diverse cryptocurrency portfolio.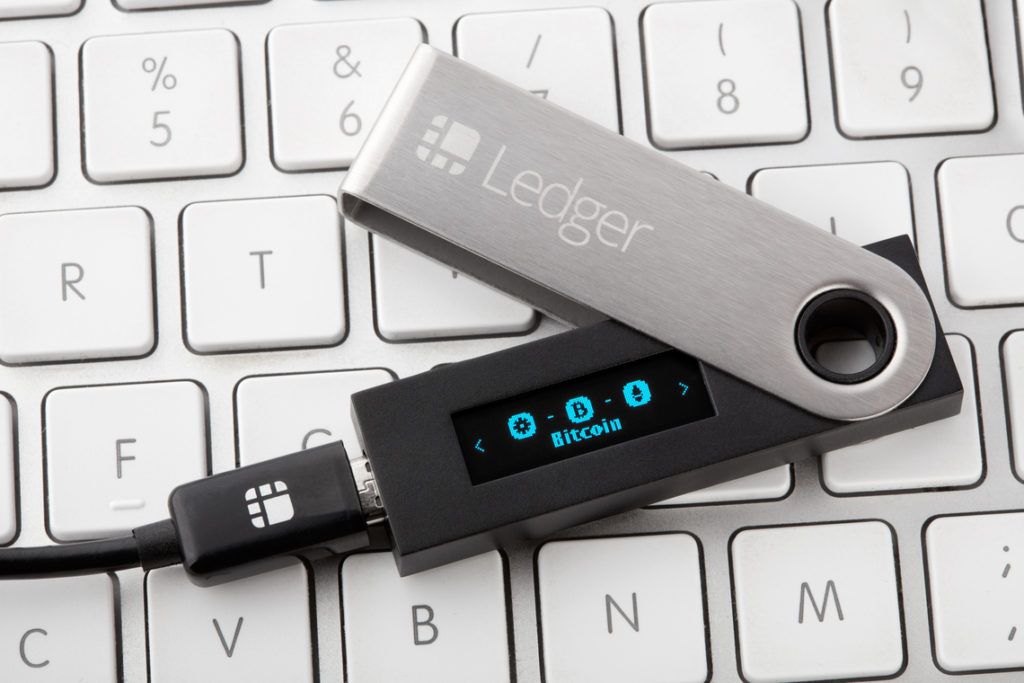 Trezor
Like the Ledger Nano S, SatoshiLabs' Trezor wallet features a minimalist, yet robust design featuring just two buttons for control. The Trezor wallet is compatible with a huge number of cryptos, including Bitcoin (BTC),
Stellar
(XLM) and Bitcoin Cash (BCH), but lacks compatibility with several prominent blockchains including Monero (XMR), Ripple (XRP) and EOS — all of which are supported by the Ledger Nano S. Like most hardware wallets, The Trezor offers massively improved security compared to desktop or mobile wallets, featuring a design completely devoid of attack vectors and weakness. With a write-protected bootloader, security sealed casing, and firmware verification on every use, the Trezor is practically a fortress for your portfolio.
Ideal for: Intermediate level users with a smaller budget.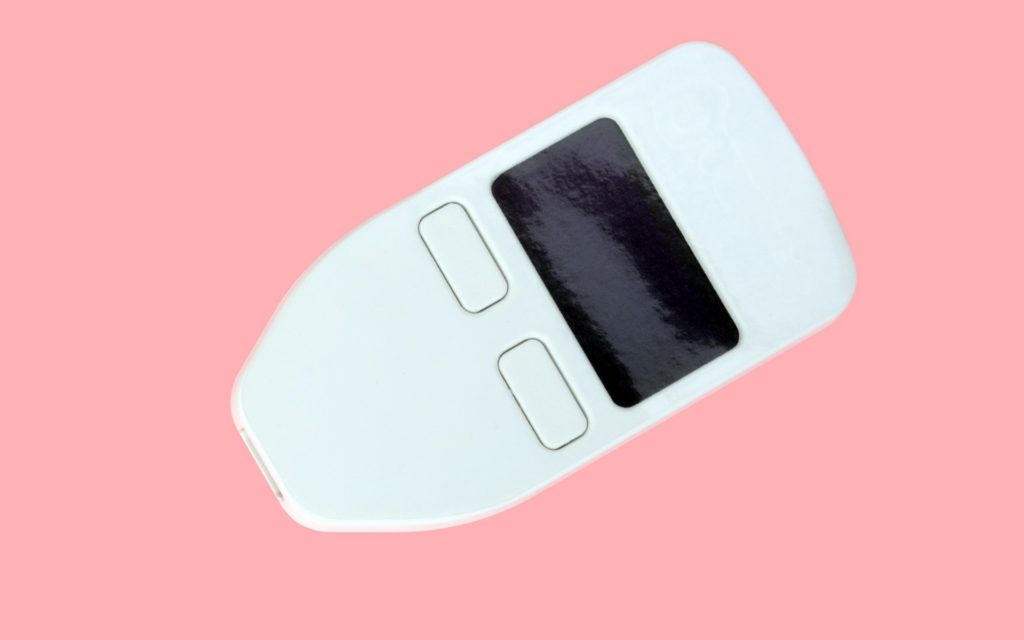 KeepKey
Billing itself as the simple Bitcoin hardware wallet, the KeepKey features a large screen and premium features at an affordable price. The KeepKey hardware wallet includes support for 54 different digital assets, far fewer than the hundreds offered by the Trezor and Ledger Nano S, but still including the staples such as Bitcoin (BTC), Ethereum (ETH), DASH and Litecoin (LTC). KeepKey has
ShapeShift
built-in, allowing you to exchange your digital assets for hundreds of others, and uses a recovery system supported by numerous other wallets, including both Ethereum and Mycelium (also on this list!) The included 3.12″ screen makes the KeepKey the easiest hardware wallet to use on this list, but this does come at slightly reduced portability, being much larger than the Ledger Nano S and Trezor.
Ideal for: Beginners looking to get started with cryptocurrencies.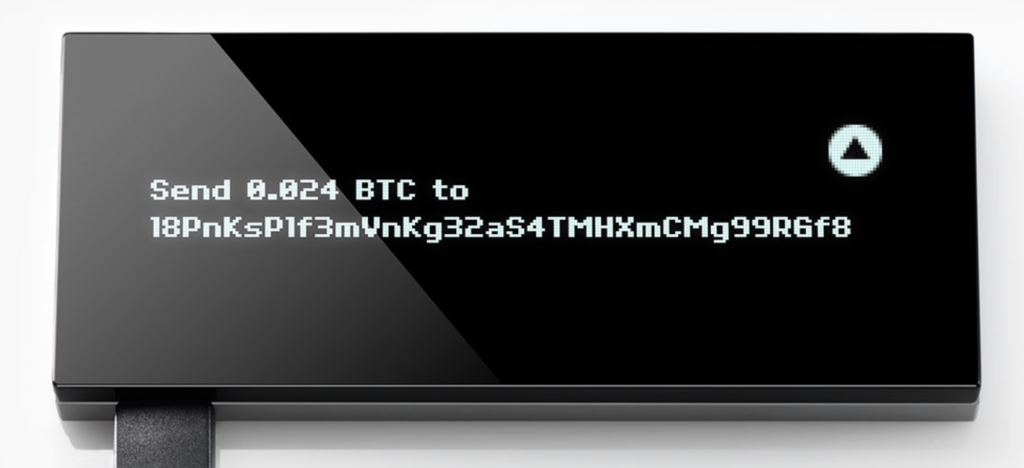 Bitcoin Core
Bitcoin Core is the official desktop client for Bitcoin (BTC) and is a commonly used wallet for more advanced users. Unlike most other wallets on this list, Bitcoin Core is a full
node
, which makes means it requires far greater system resources and is one of the slowest wallets on this list. However, the increased weight comes with the benefit of improved security, while helping to strengthen the Bitcoin network. Being a full node, Bitcoin Core requires you to download a full copy of the Bitcoin blockchain, requiring around 200GB of free disk space with an additional 250MB downloaded every day. When it comes to user interface and design, Bitcoin Core falls far short of some of the other entries on this list. However, its robust design and extensive feature set make up for its shortcomings, offering features rarely found in other wallets, such as mempool settings, Replace-by fees and child pays for parent (CPFP).
Ideal for: Advanced users looking to support the Bitcoin Network and secure their own portfolio.
Armory
Similar to Bitcoin Core, using Armory requires you to download the entire Bitcoin blockchain and set up a full node to use, and is the only open-source wallet with multi-signature and cold storage support. Armory allows you to create several different wallets, each with different features, such as off-line cold storage wallets, watch only wallets, and even unencrypted wallets — if that's your thing. Without a doubt, Armory stands apart from practically all other Bitcoin wallets due to its top-level security, being one of the only wallets to use the famously secure glacier protocol for its cold storage. Armory is best suited for more advanced Bitcoin users as its user-interface and set-up can be daunting to those just getting to grips with cryptocurrency.
Ideal for: Advanced users wanting the very best security.
Electrum
Electrum is one of the most popular desktop wallets and was designed to be fast, secure and user-friendly, making it a popular choice for users just getting to grips with cryptocurrencies. Despite its intuitive and simple-to-use user interface, Electrum offers a plethora of more advanced features that can be easily accessed should the need arise, including multi-signature functionality, several add-ons and custom fee settings. Electrum is also extremely secure, using advanced cryptographic techniques to protect your private keys and generate your recovery seed, allowing you to recover your funds if you lose access to your wallet. Unlike Bitcoin Core, Electrum does not require you to download the entire blockchain to use it — instead, using servers that index the Bitcoin blockchain. This means Electrum loads fast but doesn't contribute to the security of the blockchain as full nodes do.
Ideal for: Beginner/Intermediate users wanting a wallet with excellent support and features.
Exodus
Exodus is another feature-packed Bitcoin wallet popular with both old hands and newbies alike. Though Exodus isn't quite as popular as Electrum, it does offer a number of features you will struggle to find in other desktop wallets. Billing itself as more than just a simple wallet, Exodus also allows you to store and manage a portfolio of almost 100 digital assets, including Bitcoin (BTC), NEO, Bitcoin Cash (BCH), Ethereum (ETH) and Ripple (XRP). Exodus' portfolio management goes beyond simple storage, its built-in exchange functionality allows users to exchange between any supported cryptocurrency pair with ease. Exodus even provides a useful live chart feature allowing you to keep track of your portfolio over time. If you are someone who likes to customize everything, then Exodus is perfect for you, being one of the only desktop wallets to support custom themes and personalization.
Ideal for: Users looking to easily exchange funds and customize the look and feel of their wallet. 
Mycelium
Mycelium is the highest rated Bitcoin wallet on the Google Play store, with a strong 4.5/5 rating and for good reason. Mycelium was one of the first mobile Bitcoin wallets ever released, and rather than stagnating, the developers decided to do their best to set the pace in the industry. Mycelium is regularly updated with new features and has an extensive roadmap of new features planned, including fiat wallet integration, inexpensive remittance tools, and even investment options. Interestingly, Mycelium recently completed its crowdsale, raising over $20,000,000 and making it suitably funded to implement its ambitious update plans. Mycelium offers top-notch security using a hierarchical deterministic wallet design, offers cold storage features, and even lets you watch any paper wallets you might own to ensure they are never compromised. All-in-all, Mycelium is perfect for both new and experienced users and is the ideal wallet for those looking to experiment with crypto.
Ideal for: Beginner/Intermediate users who prioritize new features over security.
Coinomi
Coinomi is one of the best full-featured mobile wallets available to Bitcoin (BTC) users, offering a wide range of features wrapped up in a simple but powerful user interface. Being one of the oldest mobile Bitcoin wallets ever released, Coinomi has managed to rack up an impressive number of users, and currently has an impressive rating of 4.5 stars on the Google Play store. Coinomi lets to create wallets for and store over 500 different digital assets, including Bitcoin (BTC), Ethereum (ETH), DASH, NEO and literally hundreds of different ERC20 tokens — which, according to Coinomi, is more than any other mobile wallet. The Coinomi wallet also includes great privacy features and an in-built exchange feature to you help you privately exchange your digital assets without hassle. Besides this, Coinomi is one of the few SegWit enabled mobile wallets, allowing users to benefit from reduced Bitcoin transaction fees.
Ideal for: Mobile users with a diverse portfolio.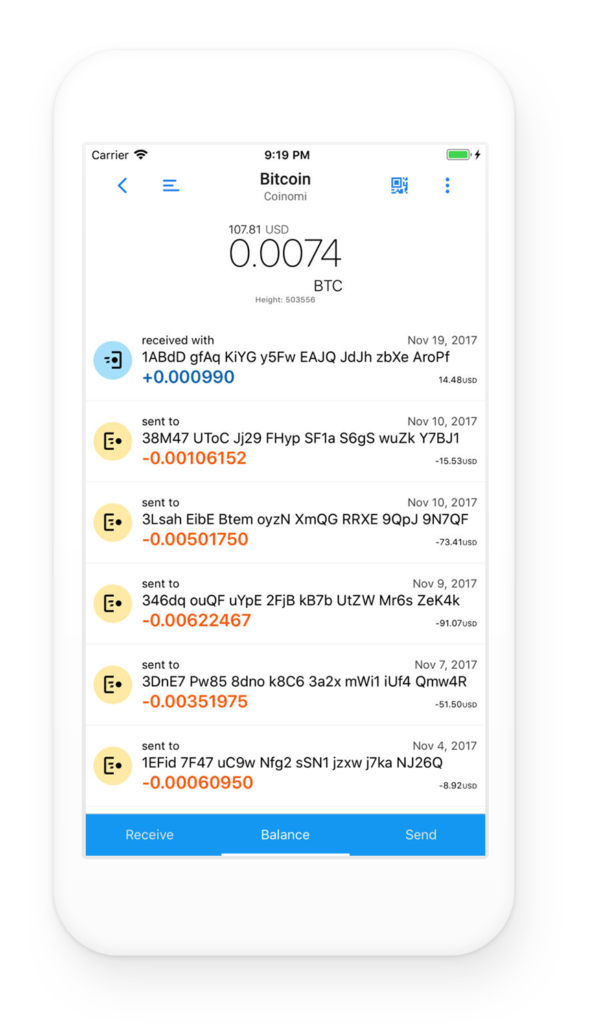 Are there any other wallets that deserve a place on this list? Which feature do you think is most important for a Bitcoin wallet? Let us know your thoughts in the comments below! 
Disclaimer
All the information contained on our website is published in good faith and for general information purposes only. Any action the reader takes upon the information found on our website is strictly at their own risk.