Hi Everyone! Welcome to another BeInCrypto AMA Session!
Today we welcome Carlos Bott (@OGLife_Dev) who is a lead dev at Original Gamer Life.
COMMUNITY: Here is how things will work. I'll have 10 questions for him. After that, our chat will be open for you to drop your questions so that he can pick up 5 out of all the questions you asked. Good luck to you all!

Let's get started >>
Question 1:
BeInCrypto: I would like to ask you something general to kick things off, so please provide some personal background as well as some references you guys looked at before creating OGLife.
Carlos: Hello, BeInCrypto. It's nice to have Original Gamer Life back again on this channel. My name is Carlos Bott. I am the Lead Game Developer for Original Gamer Life.
My experience as a game developer runs over 35 years, with most of it spent releasing games such as Babylon 5: Starship Commander, MLB: Ballpark, and MLB: AtBat. I am also the founder of Triluminary Design Studios and the Deputy Head of Games Production at De Montfort University in Leicester, UK.
Currently, I'm doing a Ph.D. in Artificial Intelligence at De Montfort University, focusing on Game Economics. Aside from teaching and my Ph.D., I am also a consultant in Metaverse gaming, AI, and serious gaming with previous clients such as MLB, Lowe's, Target, and Walmart.
While we're at it, I was featured in a DSCVR interview at Nasdaq episode with the wonderful Jane King. Be sure to check out these YouTube videos on the OGLife channel, where I introduce myself to everyone!
I am working with a top-notch game dev team at Original Gamer Life. Our CEO and Co-founder is Daniel Saito. Daniel Saito is also serving as the CEO and Co-founder of StrongNode.io and works alongside our CTO Colin Charles. They both contributed to the $1B exit of MySQL and then went on to create MariaDB, two of the most widely used technologies for anyone that uses databases for anything, including game development.
You can visit our website for more information on me, the team, and OGL.
Question 2:
BeInCrypto: Is OGLife suitable for those gamers who are unfamiliar with crypto?
Carlos: Yes. Here at Original Gamer Life, our mission is to bring the 3 billion gamers of the world into the OGLife platform, where we introduce the concepts of the metaverse, NFTs, crypto, and blockchain. Our platform is available for gamers with no prior crypto knowledge and gamers with crypto experience. The OGLife platform will combine the traditional gamer culture of gaming and community with cutting-edge technology and innovation.
Question 3:
BeInCrypto: Amazing. On top of that, you call yourselves a 'combination of a gaming community hub, metaverse, and marketplace powered by blockchain and imbued with a play-to-earn model.' Can you please briefly describe how you plan to reach such a great number of players out there?
Carlos: OGL stands for Original Gamer Life. Original Gamer Life is a social impact gaming platform, marketplace, and multiverse consisting of several metaverses, all tied together with a central purpose: to incentivize gamers to engage in health and wellness activities using blockchain and crypto. We are bringing 3 billion gamers into the crypto space.
OGLife is the second project under the TKYOLABS incubation entity, and we will soon launch our $OGL IDO. StrongNode will power the OGL platform.
At OGLife, we partner with thought leaders, content creators, service providers, and communities that align with our intention to deliver fun, healthy, and monetarily rewarding gameplay and entertainment to gamers worldwide.
The OGL platform incentivizes gamers to participate in various use cases available on the platform. On OGL, gamers can not only play the top games but stream anything — from AAA titles to Indie games. While playing and streaming, you will be able to earn $OGL and even a loyalty point system.
As we said on our website, the OGL platform is best described as "Twitch meets Stream meet Metaverse". Through Original Gamer Life, we wanted to bring together gaming, technology, health, wellness, and the metaverses in one "MULTIVERSE" platform.
Question 4:
BeInCrypto: Would you mind talking a little bit more about some killer features we can see in the OGLIfe platform? Maybe those resources that really make you stand out!
Carlos: We are introducing a new model for gaming through the launch of the OGLife platform. OGLife is not just a gaming platform but also a gateway to the metaverse and to multiple metaverses under the multiverse.
We are creating a portal to new metaverses where the Original Gamers can explore and they will be able to use NFTs and our tokens ($OGL and $SNE) to purchase games, in-game items, and other digital goods. We are building the foundation for a new economy—one that is powered by play.
The OGLife platform will provide a more sustainable model of gaming. In this model, gamers will only have to purchase the games they want to play. Gamers will be able to create and customize their avatars. Gamers will be able to socialize with other players. This will help them to connect with others and reduce feelings of isolation and loneliness.
The OGLife platform will combine the virtual world with the real world. Gamers will be able to explore virtual worlds and participate in physical activities. This will help them to stay active and healthy. You can walk, jog, or exercise with any digital wearable devices and your health/ fitness skill will go up. Finish an online class in finance? Your in-game and real world financial literacy increases.
Here's the exciting part. Our OGLife Multiverse platform is a built space station metaverse that aims to improve the physical, mental, social, and financial health in gaming of the Original Gamers. The OGL Platform is a one-stop shop for all your gaming needs – a true Metaverse for gamers, by gamers.
The OGL Multiverse includes features such as multiverse themes, realistic construction, spaceship customization, themed skins (Medieval, Sci-fi, etc.), metaverse gateway. Game modes include Single Player, Multiplayer, and Spectator mode.
Key features: open world game system updated to run in Unreal 5. This includes the authentication, financial and cryptocurrency system, leveraging StrongNode's technology. Regarding Unreal 5, we can leverage all the new technologies such as lumen lighting technology, metahuman for realistic characters, and advanced crowd simulation and AI for our large scale world we are building.
We'll get to share further details about our platform in the coming weeks. The OGL team is working hard behind the scenes in developing our platform and ecosystem.
Original Gamers can enjoy activities such as RPG skill set building, daily physical and game activities, First Person Shooter laser battle arena, lottery, and casino. NFT, avatar customization, royalties, time tasks, and more functionalities will be supported in the platform.
The OGLife platform also combined the traditional gaming model of Free-to-Play with the decentralized finance gaming model of Play-to-Earn all tied together with fitness, cognitive, knowledge, social, and creative tasks to develop a new way of gaming in the metaverse. The OGLife platform will provide a new model for microtransactions that is more inclusive and rewarding for all players.
Question 5:
BeInCrypto: Great. Now it's time to learn about partnerships since they are an essential part of the whole strategy for any project. Can you please name some of the latest partnerships you guys made? What about the importance of them and what do you expect to get from them aiming for OGLIfe's growth?

Carlos: We believe in the power of fostering great partnerships. We have several great partners. Stardust and Polygon Studios are two of our core partners/service providers. We've partnered with CryptoTanks, YouMeme, AnRkeyX, Rumble Gaming, Valor Esports, and have joined the Defi Gaming Coalition. We've also partnered with Splinterlands, Infinity Skies, Hero Arena, and Project Oasis, who have such wonderful games and are some of the strongest projects out there right now.
We also partnered with Magnus Capital, LVT, OIG, Chain Ridge Capital, Solar Eco Fund, Pluto Digital, and more as we will be rolling out announcements and press releases in the coming weeks.
Through these partnerships, we are working on expanding our network that will enable our platform to be accessible from anywhere in the world. Learn more about our partners on the Original Gamer Life website.
Question 6:
BeInCrypto: That's right. It's time to introduce your native token to our community! What do you have to say about $OGL in terms of tokenomics and how does it fit your ecosystem?
Carlos: Under the OGLife ecosystem, our native token is called $OGL. As for our $OGL token utility and use cases, we focus on our marketplace, which includes NFTs and rewards for involvement in the community as well as being able to purchase games or in-game skins or assets for your avatar, your games, your weapons, armor, and more!
For the $OGL tokenomics, $OGL forms the core of the OGLife economy. 10B tokens will be created in total over various vesting periods accounting for the whole supply.
For the $OGL tokenomics, the public sale token holders can get 20% at TGE with the rest vested within a 4-month period while all employees and advisors of Original Gamer Life will remain locked up with a 4-year vesting option. The presale token holders get 10% on TGE with the rest vested within a 6-month period.
For more information about our tokenomics, visit our website.
Question 7:
BeInCrypto: I noted you have plenty of token uses for $OGL which is GREAT for your users. This list includes staking, token buy back and several more. Can you please talk a bit about each one of them?
Carlos: $OGL token utilities include reward mechanics for both gamers and investors. $OGL can be used for in-game items, avatar customization, NFTs, marketplace transactions, rare loot crates, lottery tickets, real estate, and ad space in the OGLife economy.
We want to add depth to the social and interaction layers that most players are familiar with in any other game. Our business model very closely matches most free-to-play MMORPGs or mobile games on the market today. We just replaced the premium currency system with crypto.
$OGL token is ready to be launched as we are having Certik review our smart contract. We are currently waiting for market conditions to correct, as we are cued with a few exchanges to be listed. KYC details will be released as we reach closer to our IDO launch.
Question 8:
BeInCrypto: I bet some of our members are curious about how to get some $OGL now 🙂
So where can our community buy such tokens?
Carlos: Quoting our CEO Daniel Saito, we will time the release of $OGL when market conditions are favorable to IDO/IEOs. Right now, you cannot obtain any $OGL tokens yet. Our team is working hard on finalizing the details for our IDO and $OGL token launch with major announcements happening soon, so stay tuned for that.
We will have great news and announcements for $OGL shortly! For all the latest OGLife updates, you can also join us over at Telegram.
Question 9:
BeInCrypto: What do enthusiasts/investors can expect when it comes to future plans? What do you have in mind for OGLIfe in the next few weeks or months?
Carlos: Right now, we are in the development and Pre-IDO phase. Our main priority is releasing our space station metaverse platform and the $OGL IDO launch for the coming weeks and months. We are also planning for our alpha testing, NFT and real estate building, and releasing our content for marketing push, all that and more.
Our roadmap is available on our website and is updated from time to time to reflect shifting priorities because we want to ensure we deliver a real game and drive that token utility so everyone can have fun and earn while doing so. Visit our website for more information.
Question 10:
BeInCrypto: Awesome, that's it. I'm quite sure we've covered all the main topics today. Could you please share all the links to your Social Media channels so that our community can get to know OGLife a bit better?

Carlos: We are also posting video content for our Original Gamers and followers. Don't miss out on our daily content and shorts on our very own YouTube channel. Be sure to subscribe on the OGLife channel and click the bell icon to turn on the notifications.
For all the latest and exclusive Original Gamer Life updates, please check us out and follow us on all our socials here.
COMMUNITY QUESTIONS
Question 1 (community)
Community: Now with META is coming the Metaverse trend. How is your project preparing to enter this world? Do you have the infrastructure for it?
Carlos: In an article I read recently, someone said something along the lines of "allowing Meta to define what the metaverse is would be similar to allowing a wolf to guard the sheep". That's not a direct quote, but it's close. While Meta clearly knows its business, there's some truth in that statement.
We want to make OGLife open and accessible for anyone and we will offer an opportunity for everyone to experience the "multi-metaverse" without having to go through "big brother". Thanks to our strong partnership with StrongNode, we will have all the infrastructure we need to support this experience, and we believe in data sovereignty and security at OGLife and StrongNode.
Question 2 (community)
Community: OGLife will cater to underserved communities such as the elderly, disabled and stress groups but could you explain to me what the motivation is for wanting to help these communities and how the gaming world could serve to alleviate the daily stress these people may suffer from?
Carlos: OGLife is being developed by a diverse team that includes seasoned game developers, university professors, and military veterans from around the globe. Our league ambassador and the oldest CS: GO world champion, DieHardBirdie, won his title at 78 years old!
He uses gaming to keep his mind sharp even now that he's 80. We empathize with these underserved communities because we belong to them ourselves. We know firsthand how therapeutic gaming can be in relieving stress and keeping one's cognitive abilities honed.
Question 3 (community)
Community: Can we earn $OGL tokens by completing daily missions in the game? How can we earn OGL in the game apart from daily missions and how is the distribution of coins?
Carlos: Yes! You'll be able to complete daily tasks both in-game and in the real world in order to earn both our native $OGL token as well as $SNE tokens for chipping in your idle device resources. We plan to incorporate smart devices so that you can THRIVE!
For example, the pedometer in a smartwatch might be used to hit a daily goal of so many steps, or with a heart rate monitor, you might be rewarded for reaching a target heart rate for so many minutes each day. Thriving-as-a-Service is one of the hallmarks of OGLife!
Question 4 (community)
BeInCrypto: Is your project only for English-speaking countries? Are you a global project or not and do you have any discord community and local chats community?
Carlos: Our team speaks several languages, so we will offer our services to anyone who wants to participate! If you want to join our community and start groups that focus on specific languages, you can do so on our Discord Server here.
Question 5 (community)
BeInCrypto: OGLife delivers content, services, events, in-game NFT, streaming, and E-sports, and apart from earning $OGL we also get partner tokens, so how do we get those partner tokens, and what partners are integrated with OGLife?
Carlos: As I mentioned briefly above, you'll be able to earn $SNE by contributing your idle device resources to our partner, StrongNode.io, such as your CPU/GPU cycles, bandwidth, etc., directly through the OGLife launcher. Stay tuned for the $OGL IDO to get your $OGL tokens!
Disclaimer
This article is sponsored content and does not represent the views or opinions of BeInCrypto. While we adhere to the Trust Project guidelines for unbiased and transparent reporting, this content is created by a third party and is intended for promotional purposes. Readers are advised to verify information independently and consult with a professional before making decisions based on this sponsored content.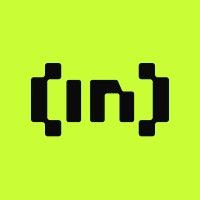 BeInCrypto Team comprises a diverse group of experienced journalists, analysts, and crypto enthusiasts dedicated to delivering the latest news, insights, and analyses in the...
BeInCrypto Team comprises a diverse group of experienced journalists, analysts, and crypto enthusiasts dedicated to delivering the latest news, insights, and analyses in the...
READ FULL BIO
Sponsored Sponsored