NFTs are being used in music marketing in astonishing ways. Marketers needs to take note of the fascinating use-cases already happening, says Emil Angervall, co-founder of Corite.
In the past few years, blockchain, cryptocurrencies, NFT, and the "metaverse" have all become part of popular culture. Global brands like Meta, TIME, Mastercard, Samsung, and Louis Vuitton are adding NFTs to their services, with the expectation that the adoption of these technologies will continue to accelerate. The music industry is seeing a particularly rapid rate of NFT adoption. A growing number of musical acts are embracing this technology and creating new ways to communicate with their fans.
Meanwhile, investors are not always aware of the full range of services provided by the company in which they invest. Putting money into NFTs may be a good idea, but for long-term success, you need strong utilities and real value. However, rare individuals compare the project to others on the market, try to identify its uniqueness, investigate the firm's activity, and learn how it reports campaign results.
So, in this article, based on my own experience and observations, I want to talk about NFT use cases that haven't gotten much attention yet, even though they have great potential. These tools can help companies turn their audience into a devoted community while also attracting the attention of new investors.
1. NFTs as ticketing for real-world events
Today's ticketing industry faces enormous challenges, including counterfeiting, bad actors, rampant fraud, and, most importantly, fragmentation. When a major platform releases a ticket, it can be bought and sold multiple times on secondary marketplaces. Using NFT passes can play a part in solving several of these issues.
Fans don't just buy paper and then throw it away. Instead, they have a digital asset with real value. The Mola Chill Club, which was the first entirely sold-out event with just NFT tickets, is an excellent example of how it may look in practice. The project has designed NFTs that grant members access to exclusive worldwide music shows. Some of the tokens in the collection also came with surprises, such as a meet-and-greet with the artist, backstage access, and two-way flights to the first event.
Another example is the Coachella Collectibles series, which is a joint project between FTX and Coachella. This series will offer unique opportunities like lifetime passes, meet-and-greets, and more. The Sweden Way Out West (WOW) Festival is currently working on a similar collection. It will be an exclusive NFT collection of moments captured by festival-goers.
The increasing adoption of NFT ticketing by high-profile events demonstrates a realization that new technologies create new opportunities to gain a competitive advantage and attract people's attention.
2. Digital collectibles
Collecting digital artwork can also be a powerful idea if a product has a story and is released at the right time. To give you an example, in 2017, the CryptoKitties collection took up 15% of all traffic on the Ethereum network. Due to the high number of users, it was hard to play CryptoKitties. Many transactions, like buying and selling cats, took longer than usual and required more than one try. The heavy traffic didn't hurt the kittens' reputation in any way. They have even been praised by some of the most important people in the crypto world.
In the music business, a single song, an album, or even a clip may become a collectible or an asset. Musicians have found that NFT technology lets them connect directly with their fans and gives them tokenized versions of their work.
Fans and artists can even work together on charity projects as Grimes did when she released her WarNymph Collection. The Canadian singer-songwriter made $5.8 million from selling a set of 10 exclusive digital artworks, some of which came with her original songs. A percentage of the proceeds from the sale of the WarNymph Collection were contributed to Carbon 180, a non-profit organization dedicated to reducing carbon emissions.
There are a lot of people who like to buy art, books, stamps, etc., so collecting NFTs may become another hobby for them. They get excited just thinking about collecting and are ready to spend money on things that have a history. So, projects only need to make a collection with a coherent story to reach this audience.
3. Virtual events
Bringing people together in the same physical space is not always feasible. That's why virtual and hybrid events have become increasingly popular in recent years, and for good reason. Virtual concerts and meetings not only help planners expand their audience and promote inclusivity, but they can be an effective way to grow revenue and track key data about your audience. Despite these positives, however, there are still a lot of planners that don't know about hosting events online or adding virtual components to their in-person events.
Despite the fact that the term "metaverse" has become increasingly common, many people are still unsure about what it means. Simply put, the metaverse is a virtual space where users can interact with one another in a computer-generated environment.
The music business was one of the first to see the potential of online events, especially given the ongoing coronavirus pandemic. It is quickly embracing virtual meet-and-greets, concerts, and other forms of engagement. Virtual events are important because they let artists reach hundreds of thousands of fans without being limited by geography or venue. While the virtual world may never fully replace the real thing, several notable names, including Marshmello, Ariana Grande, and Travis Scott have already scored huge successes in the metaverse.
Virtual events are especially attractive to people who live far away from major cities and are put off by the time and expense of traveling long distances to participate in person. As virtual events become increasingly popular, they are also continuously improving the end-user experience. Incorporating virtual reality, AI, NFTs, holograms, 3D graphics, digital twinning, and cryptocurrency integration allows attendees to feel as if they are 'really there' at the event. I predict that this trend will continue over the coming decade, making virtual concerts the norm rather than a novelty.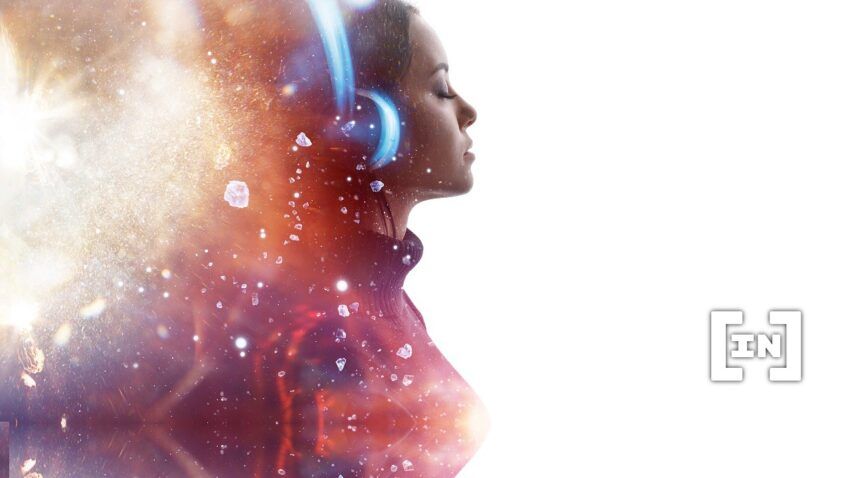 4. NFTs and gamification
I like the idea of incorporating gamification into a business by using an NFT collection. The most appealing aspect for users is how simple it is: simply purchase and hold a token to receive exclusive benefits. What makes such a product interaction intriguing? People enjoy playing games, and the gamification element in NFT keeps the user's attention, immerses them deeper into your product, and differentiates you from your competitors.
You don't have to create the entire game; sometimes just allowing people to generate their own NFTs is enough. The German dance-world giant BOYS NOIZE aka Alex Sidha has already put that to the test. His "Rave Pigs" collection consists of 6,666 generative tokens with characters from Berlin's underground electronic scene. Each of these characters was created by combining 129 traits spread across 10 visual categories and five audio layers, resulting in over 50 trillion possible combinations. Each one-of-a-kind token includes both a digital image as well as a music clip, whose rights are owned by the holder of the token.
Creating playable games based on NFTs can also make them more valuable. Axie Infinity, for example, let people "play" with them by breeding more, buying land, upgrading the Axies, and fighting each other. By making these NFTs into games, Axie Infinity became the largest "Play-to-Earn" platform in the world, with an AXS market cap of over $3 billion and a daily trade volume of over $150 million.
5. NFTs, marketing and crowdfunding
Finally, I'd like to talk about crowdfunding with fan power, which I believe benefits both creators and audiences the most. This mechanism kicks in when artists want to fund their new album without the help of labels and instead rely on the support of the community believing in their success. In exchange for their contribution, investors get the right to a portion of the money made from streaming and a valuable NFT, such as an unplugged version of a song or a music video.
Artists receive money right away to help with production and marketing costs while retaining ownership of their music. For users, it's as if they're giving money to artists they believe have a chance of success, hoping to share in their success.
Alan Walker's Unity campaign, which raised $25,000 in a matter of days, exemplifies how this model works in practice. The song's streaming goal is likely to be met sooner than expected. Inspired by that success, another, much larger campaign centered around Alan's Origins EP was launched. This crowdfunding model can also be expanded with 'fan missions,' which reward users with airdrops and other perks for completing specific tasks set by artists.
At the end of the day, musical acts have a community that values them and is invested in their success. Users don't gamble because they know that if the artist becomes popular, the value of their shares will rise. Digital assets are worth more because of the work and reputation of musicians.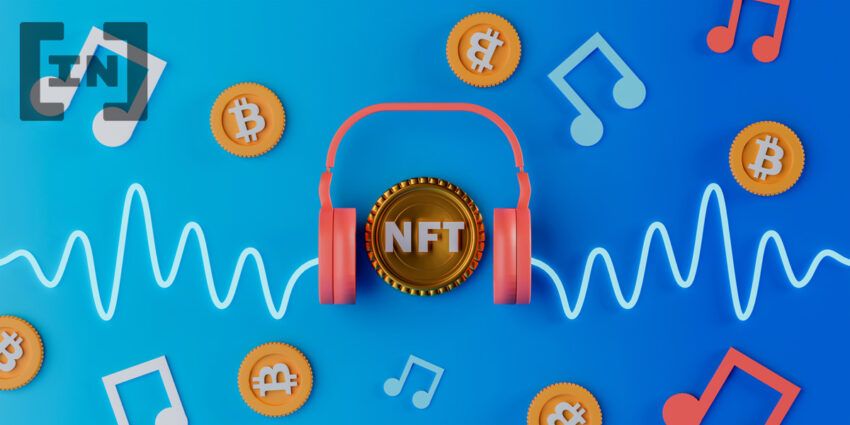 Marketing and the Importance of Engaging Your Audience
Incorporating blockchain and NFTs will initially seem like an intimidating step for traditional businesses trying to work out their marketing. However, like all technology, it becomes easier to deploy and easier for end-users to take advantage of as it becomes more commonplace. I encourage everyone to step outside of their comfort zone and become an "early adopter." The world is changing, and people (especially young people) want to seek out new experiences and opportunities. Brands that get an early start in the world of NFTs will be best equipped to leverage them to their maximum potential in the future.

About the author
Emil Angervall is the co-founder of Corite. Corite is a blockchain-based digital music distributor, delivering artists' music onto various streaming services including Spotify, Apple Music, Pandora, and TIDAL.
Marketing and NFTs: Got something to say about marketing NFTs, marketing in your business, blockchain and marketing, or anything else? Write to us or join the discussion in our Telegram channel. You can also catch us on Tik Tok, Facebook, or Twitter.
Disclaimer
In compliance with the Trust Project guidelines, this opinion article presents the author's perspective and may not necessarily reflect the views of BeInCrypto. BeInCrypto remains committed to transparent reporting and upholding the highest standards of journalism. Readers are advised to verify information independently and consult with a professional before making decisions based on this content.