Music and the Metaverse are coming together. Over the last year, the music industry eagerly began its integration with Web3 technologies. This development not only changes the way music is consumed but also the ways in which fans engage with the industry. 
The global music industry is inescapable. Whether top 40 hits blast through the car speakers, are the background to dinner at a restaurant, or sneak into one's day through advertisement – music is all around us.
The industry is heavily intertwined with our contemporary society. It is no surprise at the ease at which it leaped into the Web3. This last year was a big year for integration. Music industry giants such as Sony Entertainment invested in non-fungible token (NFT) platforms. Major artists like Katy Perry and Eminem backed blockchain-based music platforms.
The social media behemoth TikTok integrated Audius, a blockchain-based music streaming platform, with its app. Many musicians who have already made use of NFTs believe them to be game changers for their careers and communities.
However, now metaverse expansion is full speed ahead. It's not just NFTs in the marketplace and digital wallets which connect fans and their music world. BeinCrypto spoke with two insiders of this industry crossover to better understand the impact of this metaverse musical evolution.
Oana Ruxandra is Chief Digital Officer & EVP of Business Development at Warner Music Group (WMG). The company just launched its own music-themed world in the Sandbox metaverse. Bryce Carr is Director of Creator Partnerships and Music at Rally.
Setting the stage
Recently, Warner Music Group, one the world's leading music label and entertainment conglomerates, made a huge stride into the metaverse. In partnership with the Sandbox the music label will create a music-themed world in the Sandbox metaverse. It will be a hybrid musical theme park and concert venue. Warner Music Group will host concerts and musical experiences featuring the company's all-star roster of artists.
WMG isn't the only major company to make such moves. The likes of Walmart and Microsoft also have investments into digital reality. However, WMG's venture opens up an entire new frontier for fans' and artists' metaverse engagement.
Oana elaborated to BeInCrypto on how the music industry is the perfect industry to foray into digital reality. "There are so many reasons why the music industry translates into a digital and virtual world," said Ruxandra. "Ultimately, music spans all territories, all media types and all platforms, across time."
Moreover, she stressed that the metaverse is still growing. With this growth is the opportunity to create value and authentic engagement. However, just how to do so is still an act of pioneering. Even for a nearly 200-year-old veteran of the music industry.
"There are not a lot of certainties in the evolution of the metaverse. One thing I know with absolute certainty is that music will be consumed more as our lives become more digital. More people will be listening, more often and in a larger variety of formats. There is massive opportunity in this evolution. As long as we are able to provide real value to our artists and their communities."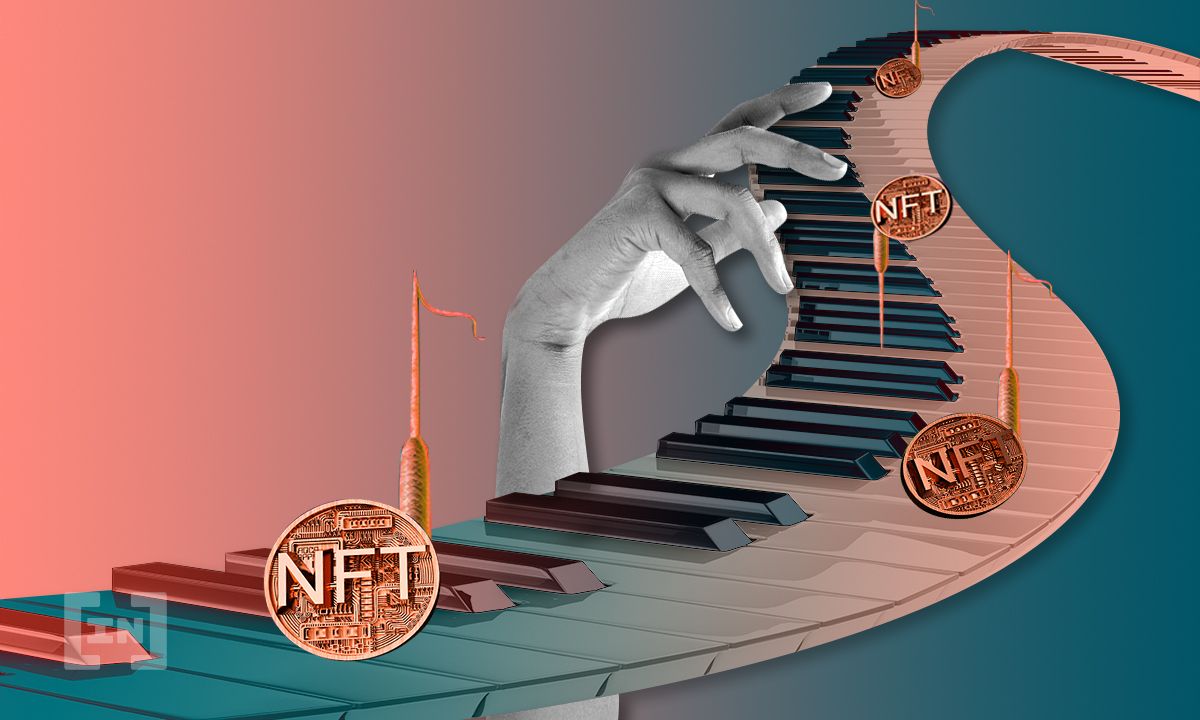 Building authenticity with innovation
As with any new technological innovation, big questions linger. How can a virtual world can provide authenticity in relation to what exists tangibly in reality. "Web1 brought us the internet and a wealth of static information. Web2 facilitated interaction with communities through centralized platforms. Now Web3 will provide a decentralized internet owned by users and builders and orchestrated by tokens. For content and consumption, Web3 will see a transition of current content (songs, video, streaming, interactivity, etc.) to a focus on fan engagement."
Ruxandra says WMG's key focus is authenticity. "Everything we build in the Web3 space needs to feel authentic, true to our artists, their fans, and the platform. We are building and launching deliberately."
Along with Warner Music artists, others too are utilizing new Web3 features to create new channels for genuine connection. Rally is a platform specifically designed for artists – musicians in particular. They can launch social tokens and begin constructing their musical digital reality.
Bryce Carr, the Director of Creator Partnerships, commented on artists' new connectivity through Web3. He highlighted that the ability to utilize Web3 features, such as tokenization, isn't only for those with ties to big league entities.
"Social tokens and NFTs have enormous potential and implications for artists at every step of their career, from emerging talent to megastars to cult classics and legacy artists," Carr said. "Web3 doesn't just give artists a shiny new tool to play with, it provides an entirely new, fairer economic model for both fans and artists."
Moreover he said the journey will be different for everyone. This is something Carr knows well. Previously he worked in young artist development for the music giant Fender Musical Instruments Corporation. "Different creators will find value in these elements based upon what is important to them."
Music and tokenization of devotion
However, another example of an individual band working with such innovations is Portugal the Man. Recently, the popular Grammy-award winning group took their fandom to the next level with the launch of a new single coinciding with a social token.
Their system rewards fans who pre-save the new track with 1 $PTM of PTM Coin, their coin which launched over a year ago. To participate, fans simply need to create a free account on Rally, a platform where artists and their fan communities build shared digital economies powered by social tokens and digital goods and services. According to their Rally page they have over 3 thousand fans supporting their initiative via crypto.
With the increased mainstreamization of the metaverse and other Web3 properties, these tokens are the new "fan clubs." Except, as Carr points out, "artists and their fans own 100% of the digital economy they've created."
"One of the most compelling aspects of social tokens is that artists can share value with their fan communities, instead of extracting it from them. Now, fans can own a piece of the community that they've built with other fans."
Previously, the crypto-music pioneer Dylan Rhodes spoke to BeInCrypto and specifically touched on the way music NFTs, tokens, and DAOs foster collectives.
"It's an incredibly versatile tool: artists can integrate the token into their existing communities and can be implemented anywhere, both IRL and digital. The token is used as an authentication tool to unlock content, experiences, and more." – Bryce Carr Director of Creator Partnerships, Music at Rally
Music and creating digital culture
As with every new development which stems from the Web3 communities anticipate growth. Companies, artists, fans, developers will discover what works and the features which need to be left behind. However, in doing so, a new digital culture will form.
This is hard to anticipate. For now, little is certain as to how the culture of virtual reality concerts, sets, and other musical engagements will capture audiences. We are just now on the cusp of understanding as to how artists can connect with the future of their enterprise. On the other hand, fans of all generations are grappling with the changes as their idols press forward into the meta-realm.
There is one thing that Carr does know. Despite the rapid developments of the digital world, there is a time and place for digital and live music.
"There's no replacement for live music. But digital spaces where fans can experience and create culture around music have become equally or more important for many artists. I'm excited to see how the line between live and virtual blends as the tech evolves, while allowing artists to highlight their art in the way they want."
Want to discuss music or anything else? Then join our Telegram group.
Disclaimer
Following the Trust Project guidelines, this feature article presents opinions and perspectives from industry experts or individuals. BeInCrypto is dedicated to transparent reporting, but the views expressed in this article do not necessarily reflect those of BeInCrypto or its staff. Readers should verify information independently and consult with a professional before making decisions based on this content.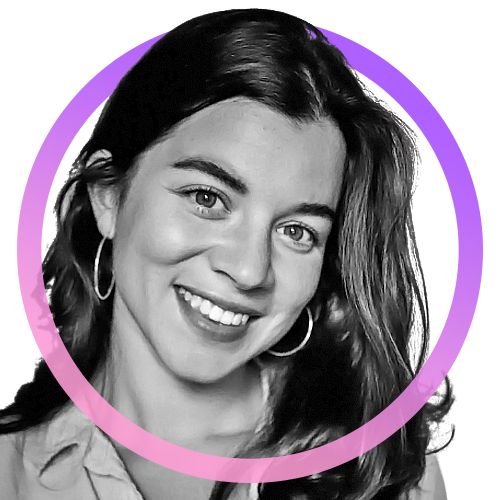 Savannah Fortis is a multimedia journalist covering stories at the intersection culture, international relations, and technology. Through her travels she was introduced to the...
Savannah Fortis is a multimedia journalist covering stories at the intersection culture, international relations, and technology. Through her travels she was introduced to the...
READ FULL BIO
Sponsored Sponsored