Decentralized technologies leave no stone unturned, as the billion-dollar music industry also looks for inventive ways to get involved. 
The emerging crypto world was once a niche space for those who took a giant gamble on a little-known algorithmic system. Until recently, the space has stayed within a relatively small sphere of recognition.
However, as the pace of developing tech quickens, alongside the need for more advanced security solutions, the crypto space finds itself in the mainstream. Now some of the biggest global icons are driving crypto adoption, while major payment platforms release crypto how-to videos. 
As a result, industries that appear outside of the world of crypto are cashing in as well.
Targeting the issues
The music industry is one that people around the world interact with daily. People in New York City and Tokyo can both listen to the same Top 40 hit on the radio.
Michael Jackson's musical legacy pumps through speakers on almost every continent. There's no denying that music has few borders or boundaries. Simply in the globally pervasive sense, music is a good pairing for technology like cryptocurrencies.
While the music industry develops, it is also plagued with issues that cause both artists and producers recurring headaches. 
Royalty payouts and monetization of artistic property, complicated contracts, copyright and distribution, and data management continue to complicate the industry. However, it doesn't have to remain this way. These issues are ones that blockchain and crypto solutions can troubleshoot. 
Crypto sparks more creativity
Across all social sectors, one development continues to spark interest from developers, artists, and investors alike. Non-fungible tokens (NFTs) present a new era for the collection and creation of digital assets. 
In the music industry, it is no different. Both music stars and music-oriented companies are utilizing the plethora of NFT use cases to reinvent their domain. For musicians specifically, NFTs opened a new avenue of possibilities to monetize creative output. 
In 2021 experimental music artist Grimes made headlines for one of the most expensive NFT collections. The final bid came in at $6 million. The collection, while not containing any music, consisted of digital art created by the musician. Grimes is known for her multidisciplinary artistic approach outside of simply creating sounds, which bodes well for digital collectibles.
In addition, two of hip hops' biggest names also dropped NFTs this last year. Eminem and Snoop Dogg used NFTs to release exclusive tunes for winning bidders.
For artists like these, the creation and sale of NFTs are multifold in meaning. First, and quite simply, it is a new avenue to monetize their creative endeavors.
Moreover, it gives creators a direct say from start to finish of creation, sale, and future resales of their art. For fans, this is an empowering way to fuel their favorite creators and gain exclusive access to merch.
This past year's additional revenue was significant due to major losses the music industry felt from the pandemic.
Crypto and copyright
One company filling this niche is Opulous. This is a new blockchain-based platform that caters to artists to create and license "music copyright" NFTs.
"It's currently challenging for musicians to access the capital they need without signing away the rights to their music. But we can already see fan-funding becoming a popular model for artists, and this trend shows no signs of slowing down. Using Blockchain, DeFi, and NFT technology to facilitate this model in new ways is the next inevitable step for the music industry," says the team.
"Crypto has the potential to create a fairer decentralized music industry based on community and mutual support, where artists and fans can earn alongside each other and form even closer relationships," they explain.
Blockchain-based beats
Another prominent issue the music industry faces involve streaming and distribution.
This is a relatively new development, as the popularity of streaming services recently skyrocketed. Spotify, in particular, is a platform with many grudges against it. Consumers worry about the exploitation of their musical data, while musicians struggle with minuscule payouts. 
However, in another collision of worlds, a blockchain-based solution could find answers for both concerned parties. New companies like PlayTreks seek to revolutionize access to data and music. 
Anjo De Heus, the founder of the new music analytics and distribution platform, says he believes "blockchain-based music distribution is a key innovation in the industry." In a more decentralized future, there will be  "no more debates around ownership… all that info is stored on the blockchain." 
Distributed ledger-based platforms such as PlayTreks will allow musicians to release music from one place to various streaming services.
Musicians, managers, or labels will have a more democratic system to operate under. Their "audience and social media data [will be] right in their dashboard. With the help of [our] personalized artificial intelligence agents, they can make better decisions to grow their career," says De Heus.
Music royalties for NFTs
NFTs hold many use cases. Already mentioned is how they've allowed artists new avenues to monetize their creative output. Similarly, companies harness NFT technology to specifically target royalty payouts for all stakeholders involved in a musical digital asset. 
One such company is BAND Royalty Music. NFT holders can stake their assets to gain access to music royalties in the company's ever-growing catalog. This brings music lovers to trade and collects on par with collecting sports cards. 
The BAND creators came together because of their mutual love for music and belief in the power of blockchain. CEO Barnuby Andersun says, "music royalties are a multi-billion dollar per year industry, and very few know how or know to participate in those gains."
"Even musicians themselves are left in the dark when it comes to how royalties work and benefit from them. Essentially the music royalty business is overly complicated and obfuscated from the public on the most basic levels. With the emergence of blockchain technology, a new real-world application provides an opportunity that can connect music fans directly with the musicians in new innovative ways, including even allowing fans to access the rights and royalties behind the music business," he says.
The future of crypto music 
Just as the future of crypto and blockchain developments is wide open, so is that of the music industry. Though for the latter, the option for a more efficient existence comes with incorporating this emerging technology.
Aside from goofy tunes about NFTs (which is also an NFT itself), the blockchain gives musicians and fans the ability to take the industry into their own hands.
Disclaimer
Following the Trust Project guidelines, this feature article presents opinions and perspectives from industry experts or individuals. BeInCrypto is dedicated to transparent reporting, but the views expressed in this article do not necessarily reflect those of BeInCrypto or its staff. Readers should verify information independently and consult with a professional before making decisions based on this content.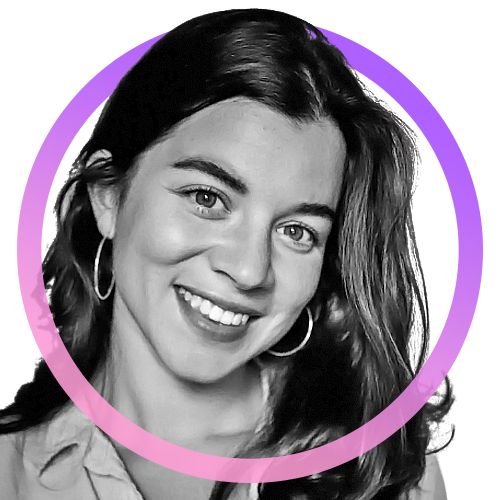 Savannah Fortis is a multimedia journalist covering stories at the intersection culture, international relations, and technology. Through her travels she was introduced to the...
Savannah Fortis is a multimedia journalist covering stories at the intersection culture, international relations, and technology. Through her travels she was introduced to the...
READ FULL BIO
Sponsored Sponsored