On Dec. 1, 2020, the Libra Association carried out rebranding and changed its name to the Diem Association. Many believe that this way, the project aims to distance itself from initial modelling of Facebook's payment system.
This move should emphasize an updated and simplified structure of the platform as well as denote its "organizational independence." The new name comes from a Latin word "day," which is used in a famous saying "carpe diem" meaning "seize the moment."
Thus, the Diem effort apparently symbolizes a fresh chance to save the initiative from regulatory pressure.
Speaking with Reuters, the Diem Association CEO Stewart Levey specified that "the original name was tied to an early iteration of the project that received a difficult reception from regulators."
He also added that the organization is preparing to launch a single dollar-backed digital currency called the Diem Dollar. However, the launch day is yet unknown. The Diem Association is still waiting for the Swiss regulator FINMA's approval to go ahead.
Controversy after controversy
Facebook Inc. announced its Libra token for the first time in mid-June 2019. Since then, the mass adoption of digital currencies has become the real talk of the town.
Initially, the team behind Libra proposed it as a currency, backed with multiple traditional low-risk assets for stability. Its aim was to make the process of transferring digital money quicker and easier.
In order to provide this kind of service, the social media giant also created a digital wallet called Calibra. According to the company's statement, Calibra should have turned its investment in the project into the real moneymaker.
The presentation of a brand new blockchain-based payment system to the House Financial Services Committee took place on Oct. 23, 2019. Facebook's CEO Mark Zuckerberg pledged to launch Libra only after the project wins approval from the United States financial regulators.
But it quickly became clear that Committee members didn't share his enthusiasm. So, they immediately questioned Libra's status as a security token.
US and European authorities felt most concerned about privacy — particularly Facebook's approach to processing financial data of its users. Apart from that, the Libra's launch in 2020 was potentially endangering monetary sovereignty. With Facebook's global reach and influence, the totally private project could antagonize major financial policymakers and national banks.
Moreover, there has always been a risk that any emerging cryptocurrency may serve to launder money, evade sanctions, and influence political events.
Building walls between Libra and Facebook
As late as April 2019, the Libra Association's burning gaze turned to completely another vision. After the regulators had expressed their anxieties, the organization updated its white paper.
Now it represented a mixture of stablecoins pegged to different currencies (reportedly the US dollar, the British pound, and the euro) which would operate on the Libra network. To specify the change, the team noted those stablecoins would be "a complement to, not a replacement for, domestic currencies."
This could significantly facilitate the integration of central bank digital currencies (CBDCs) to Facebook's blockchain and make them be traded instead of single-currency stablecoins. Therefore, Libra shifted its focus from an alternative token in attempt to eliminate what people associated with cryptocurrency.
At the same time, the association supplemented the list of its members by three new institutions. Singapore's government-owned investment vehicle Temasek, San Francisco-based crypto investment company Paradigm Fund, and private equity firm Slow Ventures joined in.
Previously, the Swiss FINMA confirmed that they received an application for a payment system license. Hence, the Libra's team didn't plan to give up obtaining and maintaining legal compliance with the existing financial ecosystem.
Continuing that series of changes, Facebook renamed Calibra and restyled its logo. The wallet got a new name Novi, which combined the Latin words "novus" and "via," meaning "new" and "way," respectively.
Facebook's rebranded subsidiary Novi Financial strived to enable users sending money to their contacts with no hidden fees. The plans for Novi's development included creation of both a standalone digital wallet and a version that integrates with its WhatsApp and Messenger services.
Turning a corner again
Although Facebook has made a government-issued ID mandatory to sign up the wallet, the regulatory challenges haven't really gone. The Federal Reserve's Lael Brainard admitted that regulatory concerns about Facebook's private network came as no surprise to her. That's because the comparable user protections and possible price risks were not yet clarified.
After meeting a crisis caused by several high-profile partners quitting the Libra Association, there was a need for an update. David Marcus, currently running Novi, hinted at the nature of future changes, cheering PayPal's support of on-platform cryptocurrency transactions.
Then, Libra was projected to debut in a much more limited form as a dollar-pegged stablecoin in January 2021. The team was still waiting for licensing approval from FINMA, while negotiating with ten more state regulators in the US. The Novi wallet was also ready to operate, when suddenly the Libra coin changed its name to Diem.
"The group plans to issue a stablecoin — a digital currency pegged to an outside asset — that's tied to the US dollar. Later, Diem may pursue additional fiat-based cryptocurrencies," Levey said in a conversation with Bloomberg. The organization no longer plans to transition to a permissionless blockchain initially designed to let users participate in verifying transactions.
According to Levey, Facebook remains one of the 27 members of the new Diem Association. Marcus plays a critical role in everything that happens to the project. "We are not trying to cut all ties, by any stretch," Levey reassured.
Meanwhile, he refused to reveal whether the Diem investors will receive a special governance coin, as per an earlier plan.

To please regulators, Diem's system will focus on complying with Western sanctions and regulatory requirements. The association claimed that the project would develop all necessary anti-money laundering (AML) and combating the financing of terrorism (CFT) policies.
The fundamental change to lessen regulatory objections
BeInCrypto contacted Michael Gebert, the Chairman of the European Blockchain Association, for some predictions about the future of Diem. He is confident that neutralizing main objections to Libra's original pitch by "hiring spree of ex-political and tech veterans" will "reinforce the project with new power."
When asked whether the new name will become a new chapter in the project's development, Gebert responded by saying:
"International remittances and merchant payments are still the two primary use cases of the new stablecoin. And considering a strong, nearly three billion user base of Facebook, the company sees a huge future in this. For the mainstream cryptocurrencies, the appeal remains the decentralized governance model and various use cases, far beyond the scope of Diem."
"The 'Diem dollar' — the first stablecoin would be compliant with international regulations at the protocol level and should follow regulations. The future will tell if that measure is enough to get back the trust," he added.
Sheraz Ahmed, representing the Crypto Valley Association as Head of Business Development, told BeInCrypto: "The change in the name itself reflects a fundamental change in the project. In the beginning, the idea was to create a global stablecoin, backed by investment-grade sovereign bonds. This idea was abandoned due to significant objections of the world's governments, materialized in a document by the G7 working group published in October 2019."
Ahmed continued saying:
"The 'new' Diem project is far simpler than the originally proposed approach and will likely encounter less resistance. It aims to create a stablecoin that will maintain one-to-one parity with the US dollar. Diem coins will be backed by a reserve of assets made up of cash, or cash equivalents and very short-term government securities."
"The rebranding and reorganization were one step in the right direction, but more is needed"
As for resolving regulatory issues, Gebert doubts that the recent changes will be sufficient "to dispel the fundamental concerns about data protection, market power, and financial market stability."
Diem will have an inflationary monetary structure and provide easy onramps to buying bitcoin (BTC) when it is listed on exchanges. So, in Gebert's opinion, while such a scenario is bullish for bitcoin, "the concerns of the regulators however will still be very high."
"If Diem's economic ecosystem depends on returns from their reserve fund, then the Diem project is much riskier financially than initially expected. We should also not forget the network effects. After all, Diem would not only be integrated into Facebook, but WhatsApp and other apps, and this combination is a significant stability risk from a political and regulatory perspective," he said.
Reflecting on problematic issues — not yet been satisfactorily tackled in the white paper and additional Diem documentation — Gebert found that if successful, the Diem Association "will be sitting on a gigantic goldmine of information ready for the taking and harvesting for massive profits."
Gebert concluded:
"Information is and has always been a key component of Facebook's recipe for high tech success, just as it will continue to be with the addition of Diem tokens."
To Ahmed's belief, "the narrowing down of the initial vision was the only option for the survival of the project. The world's governments have been very clear. They will not allow private companies or organizations to create a global currency."
"Indeed, since the antiquity, the right to coin money has been part of the so-called regalia, the prerogatives of the sovereign. Maybe the only way initiatives like Libra and Gram (Telegram) will find a way to circumvent this rigidity, will be through decentralization and the unstoppable power of the masses," Ahmed said.
Disclaimer
In line with the Trust Project guidelines, this price analysis article is for informational purposes only and should not be considered financial or investment advice. BeInCrypto is committed to accurate, unbiased reporting, but market conditions are subject to change without notice. Always conduct your own research and consult with a professional before making any financial decisions.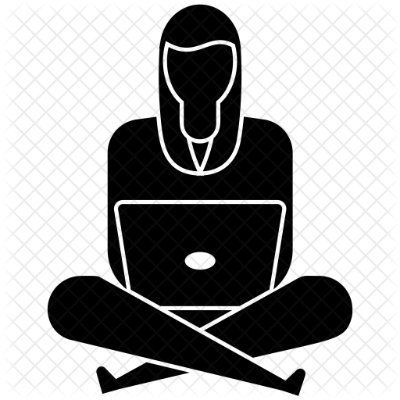 Amy was born in Malmo, Sweden. She became interested in cryptocurrency due to her husband, who was an early investor in bitcoin. Now, Amy writes for a number of crypto outlets,...
Amy was born in Malmo, Sweden. She became interested in cryptocurrency due to her husband, who was an early investor in bitcoin. Now, Amy writes for a number of crypto outlets,...
READ FULL BIO
Sponsored Sponsored