Are Wyre crypto payments really going to be the next big thing in the fintech industry? "Crypto stack for the new economy." That's how Wyre pitches its blockchain-based payments platform that aims to revolutionize the global payments industry. For instance, the company claims that using its platform, you can send money abroad much quicker and up to eight times cheaper than the banks.
And that's just one in Wyre's portfolio of multiple services. How legitimate are these claims, though? Does it have the infrastructure and technology necessary to disrupt the global payments industry? Let's find out.
What is Wyre?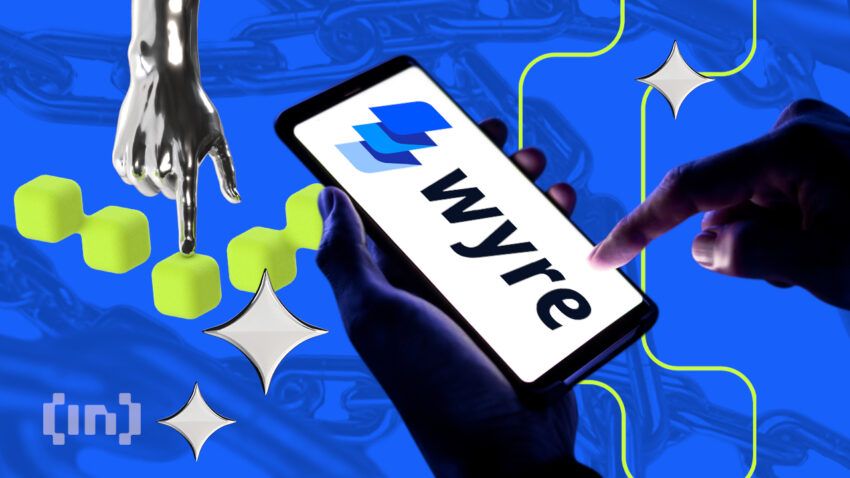 Wyre is a regulated Money Service Business (MSB), which means it is a financial services provider licensed to transmit and convert money. The company is almost a decade old, having been around since 2013.
Wyre provides what the company calls a secure and compliant bridge between fiat and cryptocurrencies.
It serves as an infrastructure provider for blockchain businesses to connect with the fiat economy. In other words, Wyre payments enable blockchain businesses to efficiently integrate highly customizable fiat on-ramps into their onboarding flows. The cost of the integration is also pretty marginal compared to most of its competitors, the company claims.
Wyre's portfolio of services is fine-tuned for diverse user groups, including individuals, businesses, and enterprise clients. The services include:
A dashboard that the company claims is the most user-friendly and feature-rich in its category
API for crypto exchanges
API for cross-border payments
On-chain compliance solutions
Concierge OTC desk
With multiple use cases, Wyre has emerged as an attractive and powerful platform for many blockchain and crypto-focused projects. For example, MetaMask and Opera browsers have integrated Wyre to their respective platforms to leverage its fiat on-ramps.
History and team
Wyre is a San Francisco-based company founded in 2013 by Michael Dunworth and Ioannis Giannaros.
The company made its debut as a bitcoin payment app called Snapcard before rebranding as Wyre.
Following the initial success of Snapcard, the Wyre started encouraging the native adoption of bitcoin (and crypto, in general) by merchants. By 2015–16, Wyre had already signed up thousands of merchants and processed millions in transactions globally. The growth was particularly high in the United States and Latin America.
The underlying concept powering Wyre is somewhat to that of BitPay, another leading bitcoin payment service provider. And that makes it particularly attractive for developing countries, considering that the bitcoin blockchain offers substantial advantages in terms of fees and settlement logistics. Especially if you compare it to credit card operators.
As per CEO Michael Dunworth, bitcoin consumer payments turned into sort of a "novelty effect" as regulatory compliance expenses started growing significantly. At this point, the company started to rebrand as Wyre despite Snapcard's steady growth over time. The vision behind the rebranding was to utilize the company's blockchain expertise to build a payment infrastructure for blockchain businesses.
In April 2022, leading checkout and shopper network, Bolt, announced that it was acquiring Wyre for $1.5 billion. However, the acquisition plan was officially dropped earlier this month as both companies agreed to "continue their partnership as independent businesses to bring more innovation to e-commerce and crypto rather than consummating the merger."
How does Wyre work?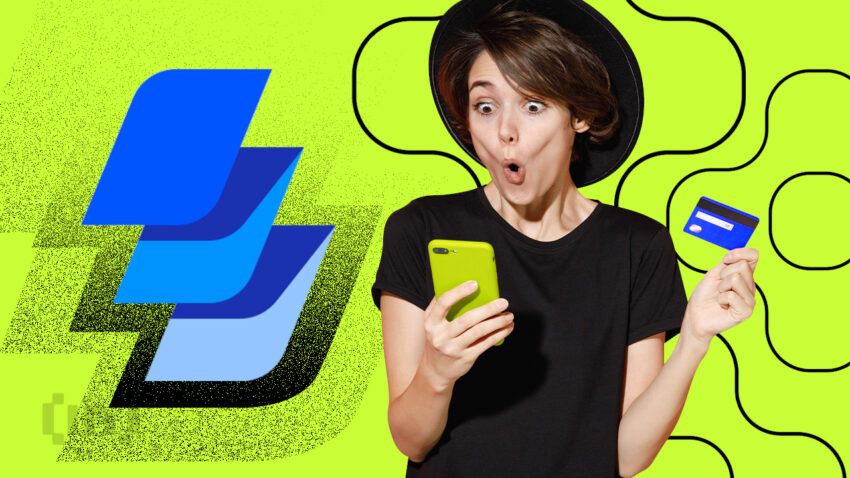 Unlike conventional money transfer services, Wyre payments use blockchain technology to settle transactions. Once you sign up on the platform, you can start transferring money to any country where Wyre is licensed to run its MSB operations.
The platform connects the market on both the business-to-business (B2B), as well as the business-to-consumer (B2C) side. It enables businesses to buy, exchange, hold, and withdraw multiple assets including BTC, ETH, DAI, AUD, USD, GBP, EUR, and HKD, among others. All you have to do as a business owner is to connect your bank account to the Wyre dashboard.
Additionally, businesses can also deploy Wyre's API and SKD to offer users fiat on-ramps with their debit cards and bank accounts. The platform also offers an over-the-counter (OTC) trading desk to institutional clients.
Wyre fiat on-ramp
Businesses can enable fiat on-ramps using API and SDK, and they have the option to deploy the Wyre payments widget to allow users to buy crypto. Users will also receive a customizable experience based on the parameters set by the business.
For example, Wyre's integration with MetaMask enables users to enter any amount of ETH they want to purchase. They then go through the standard checkout process that includes entering card and personal information and having the newly purchased ETH sent straight to their MetaMask wallet.
The platform claims that businesses can deploy the Wyre widget with just ten lines of code. As for developing the customization, that's also pretty doable in around a day, the company adds. Note that building such infrastructure in-house from scratch could take a business several months, if not more.
Competitive cost is another big plus for Wyre. Furthermore, the widget displays all the fees transparently. The platform charges 3.9% + $0.30 per transaction using international debit cards. Alternatively, using the ACH network reduces the fees to less than 1%.
API solution for global payments
Wyre's API solutions enable international users to settle transactions within hours. In comparison, a typical cross-border bank transfer can take days. Additionally, the API solutions also offer virtual bank accounts for foreigners with a business in the U.S.
Types of money transfer
Wyre payments support two types of money transfer:
Cross-currency transfers
Same-currency transfers
As you can probably guess, the former involves currency exchange and there is a 0.75% processing fee (or a minimum fee based on the payout currency). You might want to periodically check the website for updated rates.
Wyre uses Real Exchange Rate or Mid-Market Exchange Rate. It uses the midpoint between buying and selling prices of the currency. The company claims that its fee structure is transparent and there are no hidden fees. To add more meat to its offering, the platform introduced Live Currency Exchange Rates that ensure the lowest-possible fee for users.
Same-currency transfer, meanwhile, involves only one currency and the platform charges a processing fee of 0.20% for these transactions (or a minimum fee based on the payout currency).
Wyre benefits
Wyre payments supports lightning-fast money transfers (including international money transfers). While the platform claims that transfers typically take barely a few minutes, expect somewhere around 6–24 hours for your money to reach the recipient account (which is still way better compared to alternatives).
No fees on domestic transfers. All domestic transfers between Wyre users are free.
The platform charges are as low as 0.75% for international money transfers. That's much less in comparison to what banks typically charge for similar transactions.
There is no minimum or maximum limit on how much money you can send.
Users can schedule and set up regular/recurring payments.
Wyre partnerships
Over the past few years, Wyre has forged several key partnerships with multiple financial institutions and blockchain/crypto platforms. This underlines the company's growing footprint in the MSB sector.
For example, in 2021 Visa picked Wyre for its Fintech Fast Track program, which has since enabled the platform to integrate with Visa's infrastructure. Among other benefits, this collaboration has given Wyre the ability to leverage the reach, capabilities, and security of Visa.
Similarly, earlier in 2022, the company joined forces with the leading p2p paytech platform, MoneyGram. This partnership has since empowered users to convert their cryptocurrencies directly into cash.
Some of the key projects and companies to have partnered Wyre include Algorand, Polygon, and Rehive Partner, among others.
Disrupting the fintech landscape
Overall, Wyre seems to have done a pretty neat job empowering businesses to integrate customizable fiat on-ramps into their onboarding flows. The company maintains that businesses with customers who use Wyre to transfer money can save an average of 6% annually.
At the same time, it offers end users the convenience of being able to send money domestically as well as globally much faster and cheaper compared to the average bank transfer.
However, Wyre is still fairly limited in terms of global reach and currently offers full services to users in the U.S., Mexico, Brazil, and China only. This is something the company needs to work on sooner rather than later if it was to establish itself as a disruptor in the global payments industry.
< Previous In Series | Blockchain | Next In Series >
Frequently asked questions
Is Wyre a crypto exchange?
Does Wyre offer phone transfers?
Disclaimer
In line with the Trust Project guidelines, the educational content on this website is offered in good faith and for general information purposes only. BeInCrypto prioritizes providing high-quality information, taking the time to research and create informative content for readers. While partners may reward the company with commissions for placements in articles, these commissions do not influence the unbiased, honest, and helpful content creation process. Any action taken by the reader based on this information is strictly at their own risk.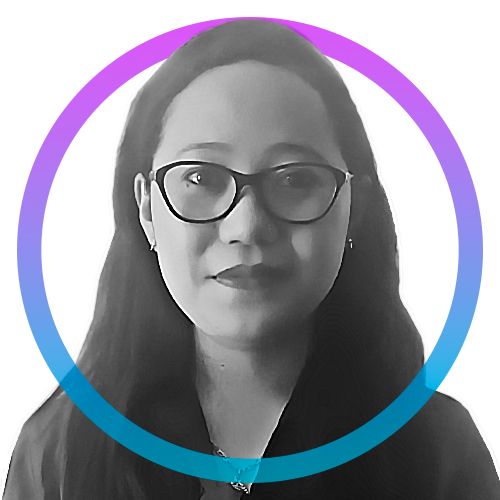 Shilpa is a freelance tech writer and journalist who is deeply passionate about artificial intelligence and pro-freedom technologies such as distributed ledgers and...
Shilpa is a freelance tech writer and journalist who is deeply passionate about artificial intelligence and pro-freedom technologies such as distributed ledgers and...
READ FULL BIO
Sponsored Sponsored