Bitcoin wallets are secure crypto wallets where you can store your Bitcoin and keep them safe. They come in many shapes and forms. Some are more practical than others, although that often makes them less safe, while the less convenient ones are usually more secure.
But, no matter what type of a bitcoin wallet you choose to use, you should definitely always go for the best wallet available. Since it can be difficult for new crypto users to find their way around the crypto industry (it is filled with new concepts and terminology, after all), we have decided to help out by simplifying the bitcoin wallet discovery for you.
What kind of bitcoin wallets are there?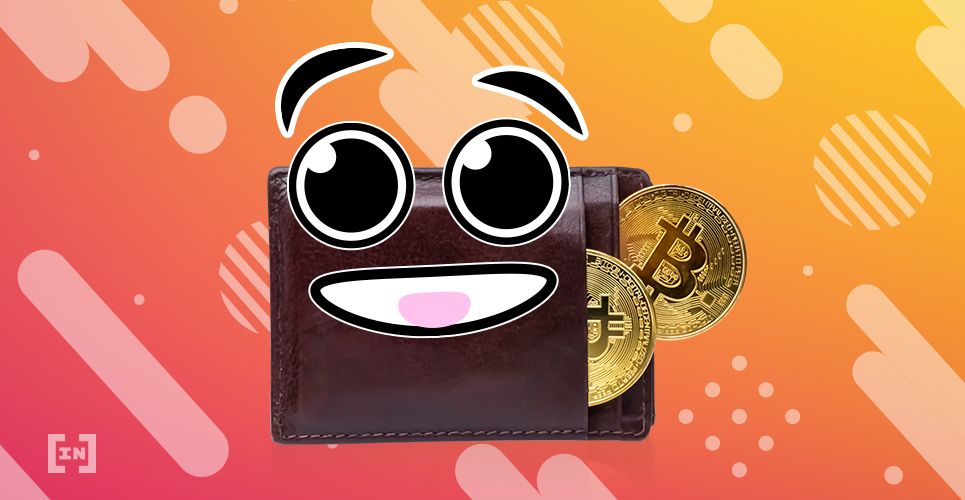 Before we start listing up the bitcoin wallets themselves, let's first see how they are classified. There are two main categories of bitcoin wallets, and those are:
Online wallets, also known as Hot wallets
Offline wallets, also known as Cold wallets
As the name suggests, online wallets are the ones always connected to the internet. These include custodial wallets , which store your digital crypto assets.
Offline wallets are those that do not maintain this connection at all times. While this makes it difficult to instantly transfer your coins from the wallet to the exchange, it is safer, as they are not constantly vulnerable to hacking attacks.
Online and offline cryptocurrency wallets can further be split into five more categories, in total. That includes:
1) Hot wallets
Web wallets
Mobile wallets
Desktop wallets
2) Cold wallets
Hardware wallets
Paper wallets
But the question you would often ask: "Do I need a crypto wallet"? We say yes and a bit more:
In this article, we will now take a look at the top 15 Bitcoin wallets according to these categories.
That way, you will have plenty of choices based on the level of security and convenience that you require.

The best bitcoin wallets in 2022
Bitcoin online wallets
Let's start by looking into the best Hot wallets for bitcoin. As mentioned, there are three different choices — web wallets, mobile wallets, and desktop wallets.
Web wallets
Web wallets are bitcoin wallets that you can access through your browser, and they usually come in the form of a browser extension, or even an entire website. They are the most practical in terms of having your coins instantly available for transfer, although they are also the most vulnerable, as they are always on the internet. Some of the best among these wallets include: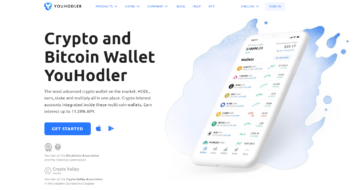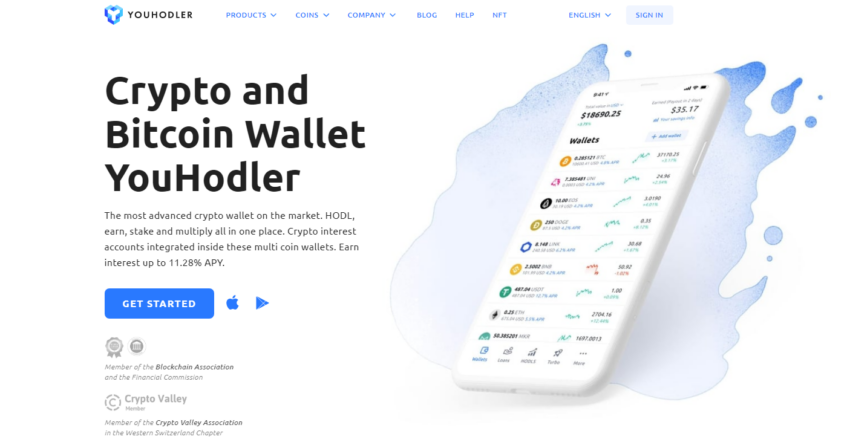 YouHolder is a Swiss company that operates an all-in-one crypto platform that includes a desktop and mobile wallet. The several ancillary features are what make the platform more than a crypto wallet, and those other services are useful for those looking for long-term storage benefits.
There are over 50 assets available on YouHodler, and it's obvious that bitcoin is one of those assets. The multi coin BTC wallet is accessible through a browser on the web on a computer, or on Android or iOS mobile devices.
But it is the extra services that may catch your attention. YouHolder offers up to 12% APR on your crypto holdings, loans that have up to 90% loan-to-value, and a facility where you can combine yield generational strategies. There is 24/7 customer support and, as for security, the team does not lock funds, which the customers can withdraw at any time.
YouHodler pros
Flexible repayment options
Safe and well-monitored
APR-based profits can be instantly withdrawn
No credit checks needed
YouHodler cons
Lending returns for bitcoin are pretty basic


Coinbase is the largest and most popular cryptocurrency exchange in the US. It is also one of the largest exchanges around the world, too. As such, the wallet that it offers is also among the best-known and most popular ones. Coinbase knows how to make things simple for its users, and its crypto wallet is often considered to be the best easy Bitcoin wallet.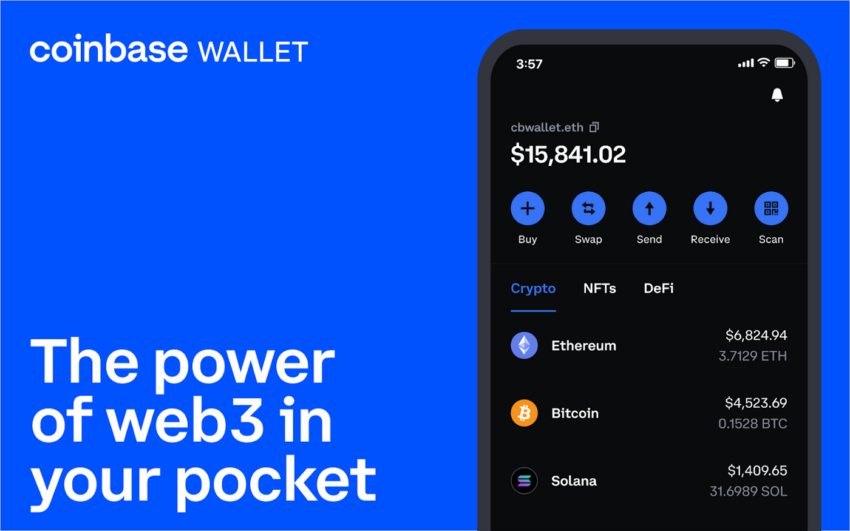 It allows you to connect your bank account to the wallet itself, which makes it simple to transfer your funds in and out. The wallet doesn't support a lot of different cryptos, but it does support some of the largest ones, such as bitcoin, ethereum, Bitcoin Cash, and Litecoin.
Its ease-of-use, efficiency, and constant availability are, obviously, its biggest strengths. But, as mentioned, wallets like these are constantly probed by hackers who are looking for ways to empty them.
Pros of Coinbase:
It is as safe as web wallets can get
Owned by a trustworthy exchange as one of the more popular custodial wallets
Very user-friendly
Offers basic and advanced accounts to satisfy all users' needs
Cons of Coinbase:
Only supports a handful of crypto assets apart from Bitcoin
Online, so vulnerable to hacking


Then, there is a Blockchain web wallet, which got its name from the cryptos' underlying technology, the blockchain. This is one of the most popular picks from the list of bitcoin wallets today, known for being extremely intuitive and easy to use.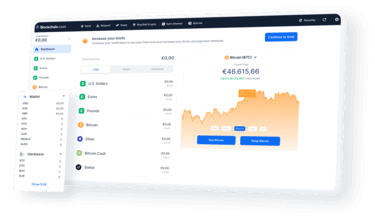 However, the wallet is stored on the company's servers, which already involves third-party risk. On the other hand, it is reputable, rich in features, and its simplicity is well-known. Security is also very good. In fact, it is among the best examples of secure web wallets for Bitcoin in the entire crypto industry.
This comes from enhanced security features introduced a few years ago, such as not using the same address twice.
Pros of Blockchain:
A very popular, well-known web BTC wallet
Very easy to use
Open-source
Multi-Signature
Has Two-Factor Authentication
Cons of Blockchain:
Some users complained about its customer support
Available online also means vulnerable to hackers

Lastly, we have Freewallet, which is a multi-currency web wallet, that also has a very user-friendly interface. It also has support for mobile devices, and it comes with over 30 supported coins. Naturally, that also includes Bitcoin. It offers pretty good security, with pin-code and 2FA.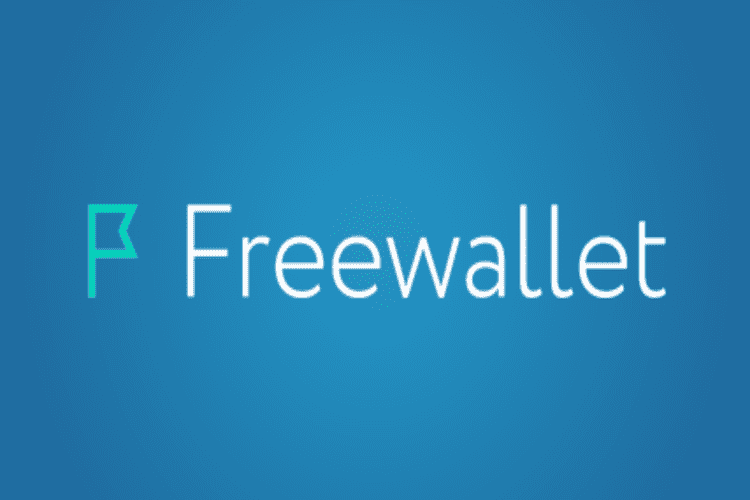 However, one of its best features is that Freewallet users can transfer the funds between accounts for free, as the name suggests, Other than that, the wallet also offers a crypto purchase function and exchange function. You can also buy coins by depositing money via your credit card. The wallet is also convenient, as it fills in your address, so you don't have to do it on your own.
Pros of Freewallet:
Supports multiple currencies apart from BTC
Very easy to use
Serves as a wallet and a trading platform/exchange
You can send funds to other users for free
Cons of Freewallet:
Once again, as an online wallet, it is not safe from attackers


Mobile wallets
The last decade has brought forth the rise of smartphones, and with everyone now having one or multiple mobile devices, crypto trading on the go became a major trend. But, to be able to export your coins to exchanges at any time, you need constant access to your wallet, which is why mobile wallets became popular, as well. Here are some of the best Bitcoin wallets for mobile devices.
BRD is one of the best Bitcoin wallets for iPhone, and considering how many iOS Bitcoin wallets there are today, that really says a lot about it. The wallet supports Bitcoin, Bitcoin Cash, Ethereum, and pretty much all ERC-20 tokens, so there will definitely be no shortage of coins that you can trade.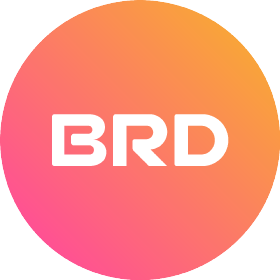 Not only that, but you get to manage your own private keys, so the security is also as good as you can make it. Of course, that means that you are in charge of security, your funds, management, and everything else, so as long as you know what you are doing, you should be fine.
Lastly, the wallet is very user-friendly, so you should have no problems with navigation and use.
Pros of BRD:
Considered the best iOS Bitcoin wallet
Supports multiple coins
You control your private keys
A security-first software wallet for BTC
Cons of BRD:
As a mobile wallet, it constantly has internet access, which makes it vulnerable

Next, we have an Infinito Wallet, which is an iOS and Android Bitcoin wallet that supports a large number of cryptos. That includes all EOS tokens, ERC-20 tokens, and even NEP-5 protocol tokens. And, of course, bitcoin. Now, as a mobile wallet, it remains vulnerable to hacking attacks, just like a web wallet.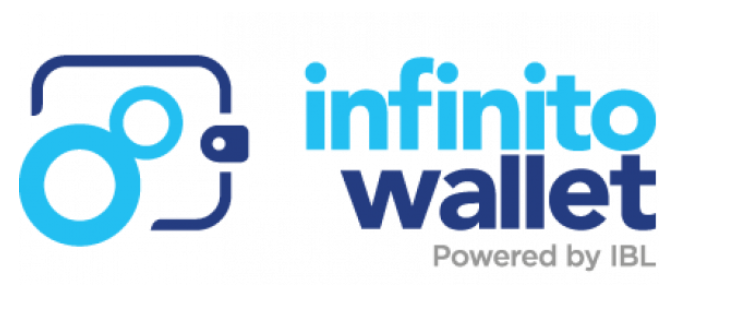 However, it does have an advantage, which lies in the fact that you can simply turn off the internet for your device and turn it into cold storage. Of course, this is not very practical if you need a phone to browse the web. But, if you simply use a separate one for your wallet, your security will be at the maximum.
This BTC wallet further improves security by using a 12-word passphrase to secure your assets. In addition to that, it is very user-friendly, with a modern, sleek design and fast transactions.
Pros of Infinito:
Available in multiple languages
Supports Android and iOS operating systems
Supports a huge number of digital assets
User-friendly
Modern look
Transaction fees are paid to miners, not the wallet
Cons of Infinito:
Vulnerable due to constant internet access
It can be hacked if you lose your smartphone or have it stolen
Not regulated
Upgrade brought a number of performance bugs


Next, we have Samourai Wallet, which is an Android mobile wallet and a reliable software wallet from the list of bitcoin wallets. Of course, as a mobile wallet, this solution will never be as good as cold storage. But, with that said, the Samourai wallet for Bitcoin offers an abundance of security and privacy features that cannot be ignored.
It is a Bitcoin-focused wallet that doesn't support altcoins, and you can only use it on Android at this time. However, it has been one of the most popular choices among Bitcoin wallets for years now, considering it's such an easy Bitcoin wallet. It supports alternate addresses, and it improves security through the use of STONEWALL technology. This tech obscures any metadata that third parties might use to identify you, so it is a great choice for anonymity.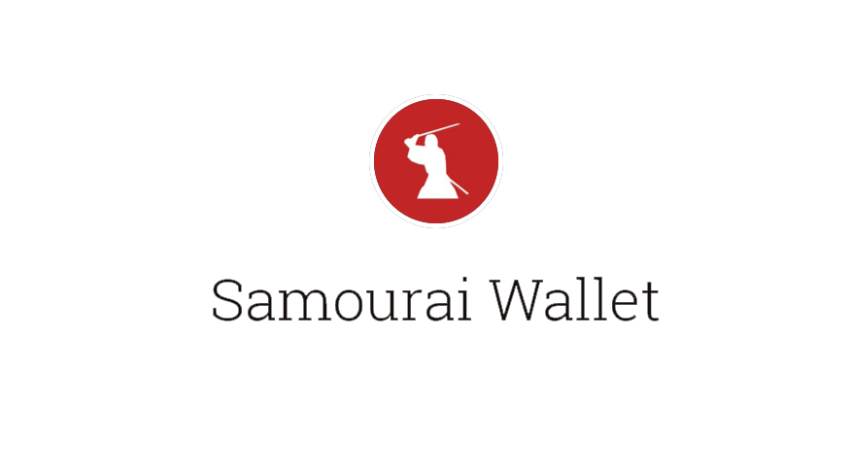 It is also very user-friendly, but remember to ensure that you are downloading the right app, as its popularity tends to attract malicious copies.
Once you set it up, there are multiple layers of protection, such as a passphrase, a PIN, and the key generation phrase.
Pros of Samourai:
One of the best wallets in terms of security and privacy
Great for anonymity
Extremely safe for a mobile wallet
Private transactions
Cons of Samourai:
Only supports Bitcoin
As a mobile wallet, it is still vulnerable to attacks
Lacks fiat value display
Lastly, we have an iOS Bitcoin wallet known as Green Address, which is easily one of the best choices for Apple devices. It is among the most secure bitcoin wallets, and it achieves this level of quality almost without effort. It claims to be safe from theft, cloning, and similar threats.
Meanwhile, most would not describe it as intuitive and new-user-friendly. Instead, many would describe it as a fancy wallet due to all the add-ons it offers. With all of that, it is often preferred by experienced users. Green Address is also open-source, so its code was made available for inspection in detail. This means that it must be good, as there are plenty of skilled developers who would have noticed flaws if there were any to be noticed.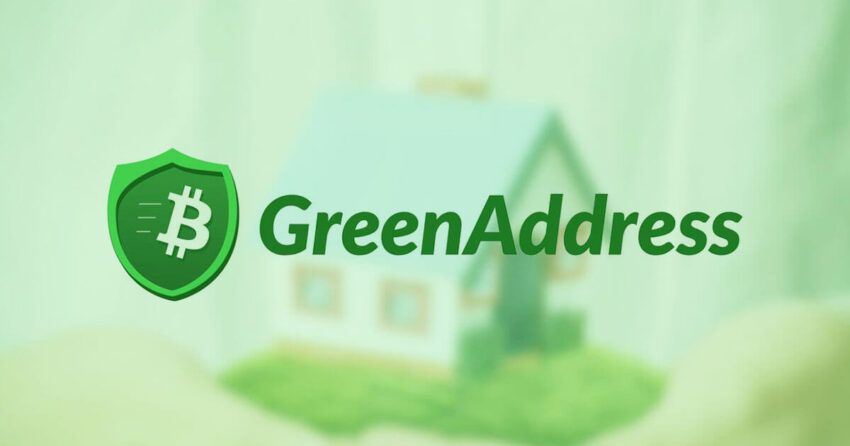 However, one issue regarding the BTC wallet is the fees. Installing it and using it is free, and so is the balance maintenance and account creation before that. However, transactions relevant to crypto assets will come at a cost, and the trouble is that the fee is not constant. Instead, it depends on the demand within the network, which makes them constantly fluctuating.
Pros of Green Address:
Very strong safety features that ensure privacy and security
Easy integration with mobile environments and hard wallets
Users control their own private keys
Cons of Green Address:
Only supports Bitcoin
Not very intuitive
The passphrase and the PIN are generated by the server, not the user


Desktop wallets
The next category includes desktop wallets, which are wallets that you can download and install on your PC, as the name suggests. Similar to mobile wallets, desktop wallets are also somewhere in between hot and cold storage, as they can easily become one or the other, depending on whether your device is connected to the internet or not.
If you have it on a small laptop that you keep for the purposes of crypto trading, you can keep the device offline at all times, except when you wish to trade. This makes them less convenient than web wallets, but also more convenient than cold wallets, as you can connect to Wi-Fi at any time. Of course, as soon as you do connect, your offline crypto wallet becomes vulnerable, but it is still better than web wallets in terms of security.
Besides, there is plenty of extra security software that can help and protect your wallet and your funds, such as anti-virus and anti-malware software, firewalls, VPNs, and alike.
Now, let's take a look at some of the best desktop wallets available out there.

It should come as no surprise that Electrum would be our top choice for a desktop wallet. It is available across all three systems (Windows, Mac, Linux), and it is one of the most popular and secure wallets for Bitcoin.
Electrum bitcoin wallet is also very light, which also makes it very fast. Using it is not too complicated, some might consider it an easy bitcoin wallet, although it can be a bit difficult for new users to figure it out. Unlike most user-friendly wallets, Electrum doesn't really provide hints or tips regarding its features and how to use it, so figuring all that out is up to you.
Also, it only supports bitcoin, so it is not the perfect choice if you want to diversify your assets. But, it is well-known and respected in the crypto industry, so if you don't mind the fact that its UI is not quite polished and super-intuitive, it will be a great, straight-to-the-point, no-distractions solution for you.
Pros of Electrum:
Very safe
Lightweight and fast
Uses third-party servers to confirm transactions
Cons of Electrum:
The same third-party servers compromise privacy
Only supports Bitcoin
Not very intuitive or polished

Bitcoin Armory is another old and respected wallet for bitcoin, that is considered very reliable, as far as desktop wallets go. Like Electrum, it is also available on multiple platforms, which is great for all users.
However, one issue with it is that it is not very user-friendly. In fact, it can be quite complicated, and working with it actually requires some technical skills. This is especially true for those who want to configure it to act as offline crypto storage wallet. That would certainly boost the security even further, although not many users know how to do it on their own.
Still, its security is as strong as it is due to the fact that it only connects to the internet to make transactions, and it is offline for the remaining period. Also, like Electrum before it, it only supports bitcoin.
Pros of Bitcoin Armory:
Very secure and private as compared to different types of bitcoin wallets
It only connects to the internet to make transactions and acts as cold storage for the rest of the time.
Old and reliable
Cons of Bitcoin Armory:
Only offers support for bitcoin
Requires technical knowledge
It takes a long time to sync and needs a lot of storage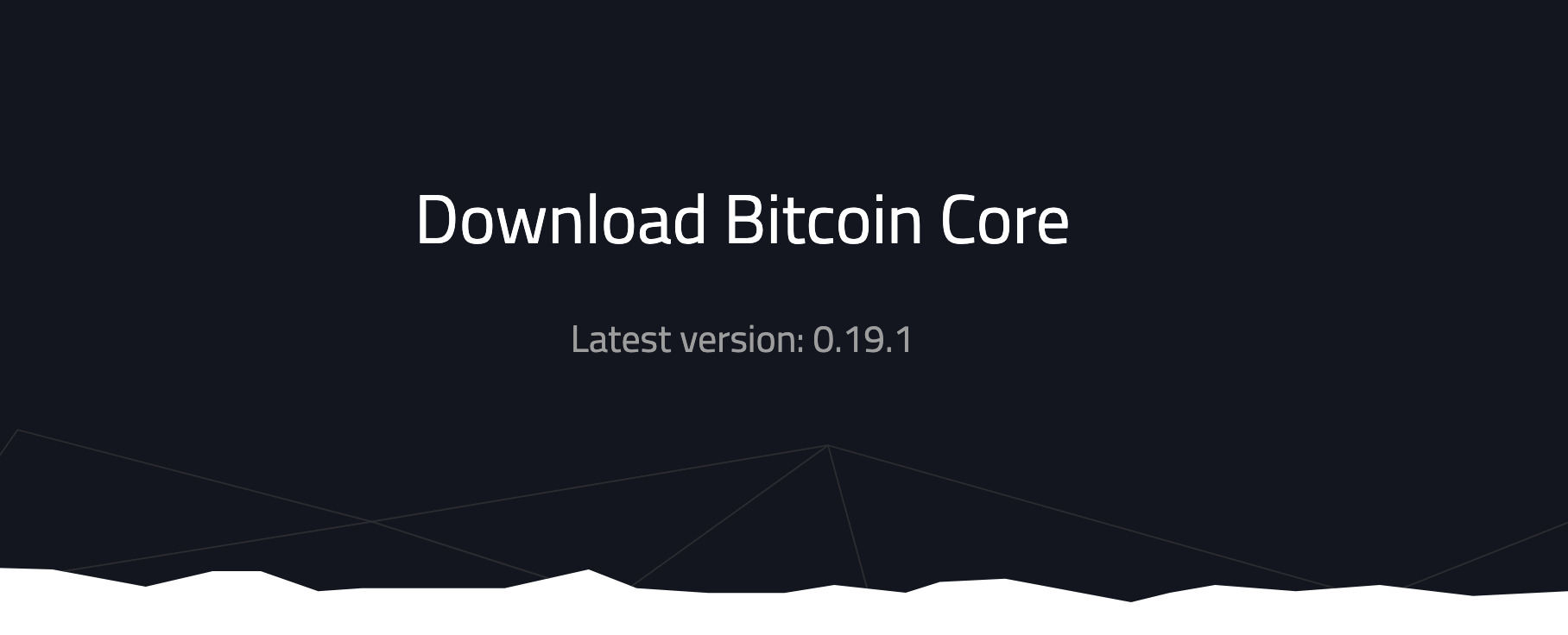 Naturally, we couldn't make this list without featuring Bitcoin Core — the official bitcoin wallet that is still the most highly recommended solution for storing BTC. However, as far as user-friendly desktop wallets go, this one is not among them.
Bitcoin Core is old, traditional, and complex. Not only that, but it also requires tons of memory on your PC — around 150GB, at least. In other words, if you don't have huge amounts of memory to offer, you should move on and not consider this one.
But, Bitcoin Core also has its positives, such as being available on all major platforms, as well as supporting nearly 30 languages. Its security levels are almost unparalleled, and it has been around for as long as bitcoin itself.
Pros of Bitcoin Core:
Very secure and private
Available on all platforms
Multi-language support
Cons of Bitcoin Core:
Not very intuitive
Requires a lot of memory
Slow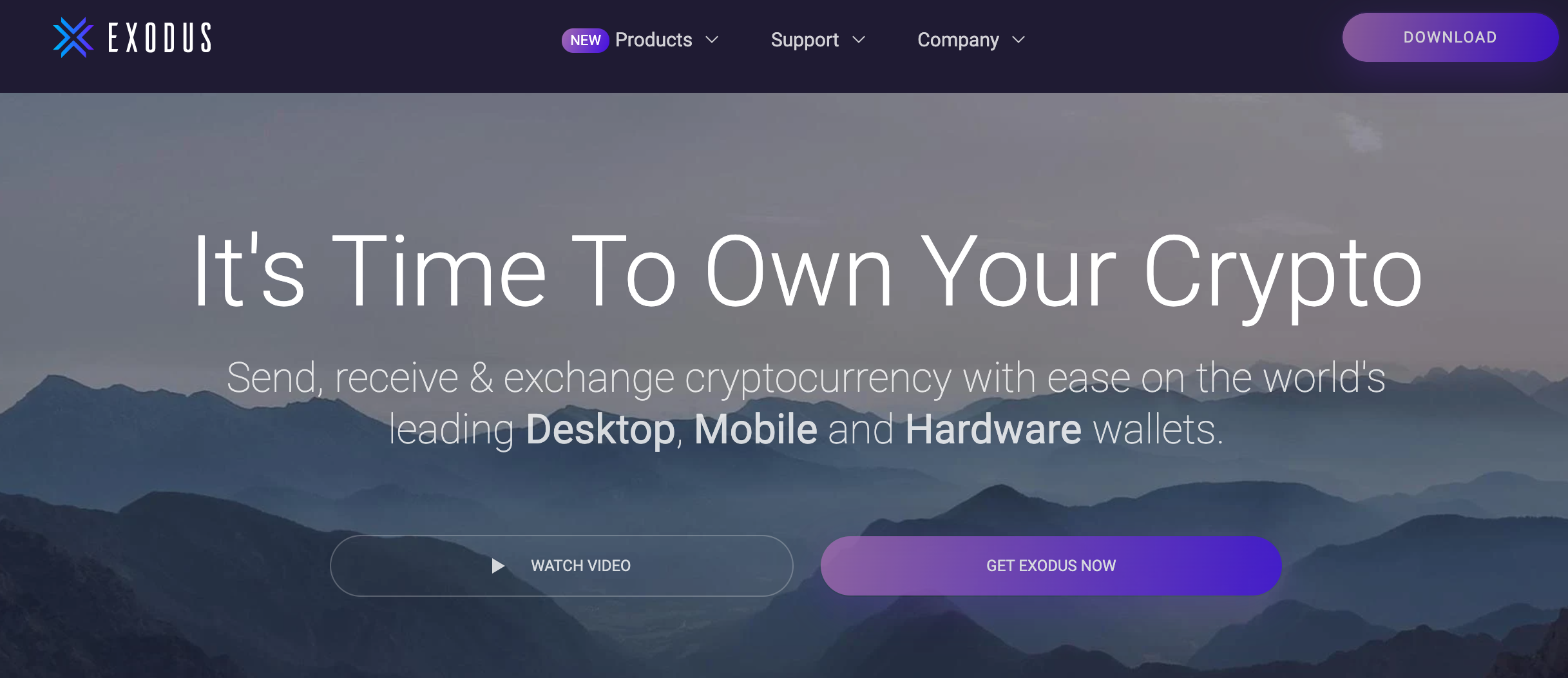 Exodus is a crypto wallet that has been around for about 4 years now, after being launched in 2016. Since then, it became one of the best and most popular crypto wallets for desktop. It also supports many different currencies, and it even features a built-in crypto exchange function.
This built-in exchange functionality comes from the ShapeShift exchange, which is a known and respected platform.
Exodus is also user-friendly, but more importantly — it works well, and it won't give you headaches all the time. It doesn't suffer constant freezes, it is quick, there are no delays, nor error transfers of any kind. It is a simple but functional wallet, which is surprisingly difficult to find. But, its developers definitely dedicated a lot of time and attention to detail, and it shows. This is certainly an easy bitcoin wallet to use.
Pros of Exodus:
An excellent desktop wallet that doesn't suffer from constant glitches
Supports multiple cryptocurrencies
Available across all desktop platforms, and even mobile
Strong developer team
Offers built-in exchange functionality
Very intuitive, secure, and flexible
Cons of Exodus:
It features high exchange fees
Lacks 2FA
Reuses the same addresses

The last BTC wallet for this category is Coinomi, which is another very popular bitcoin desktop wallet that was created back in 2015. It was created by two programmers, one of whom specialized in mobile apps, while the other had experience in mobile and PC program development, especially when it comes to security.
By combining their experience and knowledge, they managed to create a very safe and user-friendly wallet that we now know as Coinomi. Even today, the wallet's team remains relatively small, although extremely capable.
The team made Coinomi as a desktop bitcoin wallet, which also supports dozens of other cryptocurrencies. It also has a mobile presence, and it is very easy to navigate and use. Meanwhile, it maintains strong security, which is always important in order to keep your funds safe.
Pros:
High security features compared to other bitcoin wallets
Supports numerous cryptocurrencies
Private coins stored on the users' device
Integration with Changelly and ShapeShift
No fees
Cons:
Code is not open-source
Not regulated
Third-party trading platforms that provide trading do not offer the best value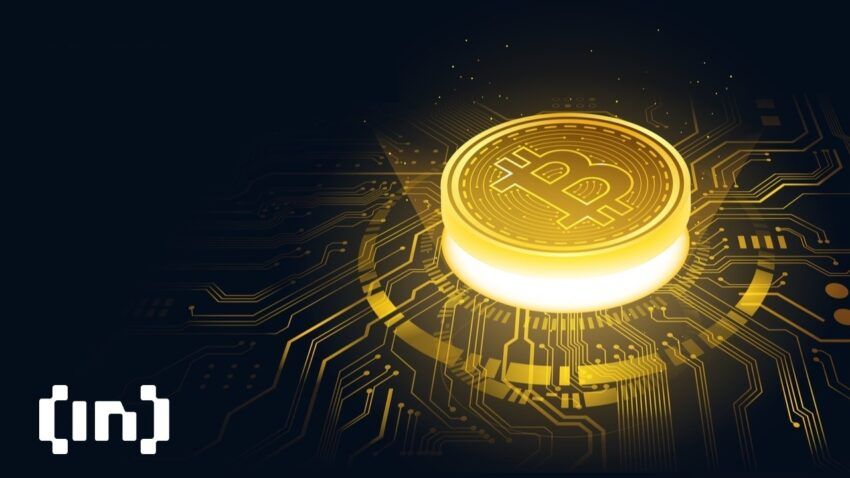 Paper wallets
Next up, we have paper wallets, which are the first of the two cold storage categories. Now, paper wallets are not your typical wallet. They don't come in the form of an app or software. Instead, these are simple addresses which you can print on a piece of paper, and fill them with BTC simply by assigning the coins to them.
As such, these wallets are extremely safe, as hiding a piece of paper to a safe place where only you will know of its existence is very easy. However, it is a bit technical, and perhaps not the most intuitive, especially when it comes to new crypto wallet users.
Best paper wallets for Bitcoin
As mentioned, paper wallets don't really come as actual wallets. In other words, you have neither software nor hardware where you store your coins. There is just a piece of paper and a private key.
Now, there are multiple private key generators that you can use to print the key and have your QR code paper wallet for Bitcoin set up, such as:
Bitcoin paperwallet.com
Wallet Generator.net
Bitcoin.com Paper Wallet
With any of the three, your coins will be stored offline, with no risk of anyone getting to them via a hacking attack or a vulnerability. They are also very easy to create, and you don't need to be an expert to use them, although it helps to have some experience.
Pros:
As safe as Bitcoin wallets can go
Easy to create and use
You can store as many coins safely as you wish
Easy to store away
Cons:
If someone finds it, they can withdraw your coins without your knowledge.
You must be careful not to lose the paper, have it stolen, or damaged by the elements and alike.
Hardware wallets
The last category that we have to cover includes hardware wallets. As the name suggests, these are wallets that are based on hardware, not unlike mobile or desktop wallets, that exist on separate devices, instead of being on the web.
Of course, one major difference is that they were meant to be used as cold storages, meaning that they never have access to the internet, except for those rare situations when you actually have to transfer your coins to and from them.
In addition, they have password protection, which puts them among the safest options for storing cryptocurrencies. One of the downsides to hardware wallets is that you need to purchase the hardware, and then be careful not to lose them. In another case, a hardware wallet can become corrupted if the device that you are connecting it to is corrupted.
It is also important to note that you should never purchase a hardware wallet secondhand. Hackers can physically tamper with wallets. There have been cases of counterfeit and compromised wallets being shipped to unsuspecting customers.
Other than that, you cannot transfer your coins without a computer, although that goes without saying. So, let's see the best options in this area.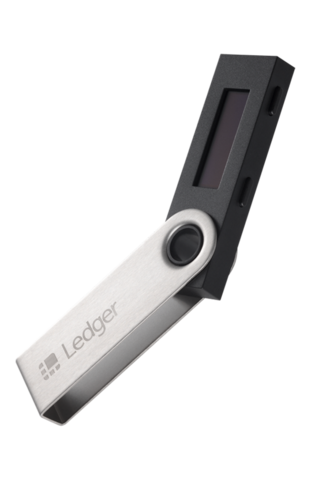 Ledger is a company that has been around for awhile. It is known for its hardware wallets, the best of which to this day remains Ledger Nano S. This is a wallet controlled by a microcontroller, or a chip, which generates and stores private keys. In other words, your private keys are stored on the wallet itself, and completely cut off from the internet, third parties, and alike.
All the data on the wallet is encrypted, and the private key is needed whenever there is any kind of transaction. Ledger is compatible with all platforms, and it supports dozens of different cryptocurrencies, including, of course, Bitcoin. In other words, no matter how diverse you want your investment portfolio to be, you will find what you need with Ledger wallets.
Pros:
An extremely safe way to store your cryptocurrencies
You can carry it with you at all times
Your wallet holds the private keys
Multi-coin support
Compatible with all platforms
Cons:
Not practical for instant trading
You need access to a PC to use it or make transactions
You need to pay for the hardware
Last but not least, we have Trezor. This wallet is a pioneer in its field, and it has been around for about 10 years now after the company emerged in 2012. One of its co-founder, Marek Palatinus, decided to create it after becoming a victim of a crypto theft that ended up costing him 3,000 BTC. Back then, that was around $12,000. Today that would be around $23.7 million.
But, the loss was severe enough to inspire him to create cold storage for Bitcoin, and that's how Trezor came to be. The wallet's main security features include not only having safe storage, disconnected from the internet, but also the ability to set up a PIN code on the device itself. It also uses 2FA for transactions, and it has the ability to use multi-signatures.
In other words, the attack on Palatinus gifted the crypto community with one of the safest wallets in the entire industry. Not only that, but Trezor also supports countless digital assets, and it can be used on all PC systems.
Pros:
Extremely safe, with all the best security features added on top of the wallet being a cold storage
Multi-coin support unlike some offline bitcoin wallets
Multi-platform compatibility
Multiple keys can be stored in different places
Cons:
Hackers still managed to compromise it in 2017, allowing them to steal private keys
Expensive
It doesn't support some of the most popular coins
Bitcoin wallets: yay or nay?
In the end, every bitcoin wallet has something going for it. So, Yay!
For web wallets, that is the ability to use them instantly. For cold storages, that is extreme security. Deciding which one is the best is not so easy, as it depends on multiple factors, including what you need it for. And, of course, you can always use multiple bitcoin wallets and have cold storage for the majority of your funds, and hot storage only for a small portion that you plan to trade with.
Bitcoin crypto wallets use advanced security measures, such as private keys and two-factor authentication, to protect your funds from unauthorized access. You can easily send and receive bitcoin from anywhere in the world and you are in control of your own funds, as you hold the private keys to your wallet. This means that you don't have to rely on a bank or financial institution to manage your money.
Your possibilities are endless, so take your time, study different bitcoin wallets, look into their strengths and weaknesses, and develop the best strategy for securing your funds.
< Previous In Series | Wallets | Next In Series >
Frequently asked questions
What hot wallets store bitcoin?
How do I get a bitcoin wallet?
How to send bitcoin to another wallet?
What is a bitcoin wallet?
Disclaimer
In line with the Trust Project guidelines, the educational content on this website is offered in good faith and for general information purposes only. BeInCrypto prioritizes providing high-quality information, taking the time to research and create informative content for readers. While partners may reward the company with commissions for placements in articles, these commissions do not influence the unbiased, honest, and helpful content creation process. Any action taken by the reader based on this information is strictly at their own risk.