Freelancing is quickly becoming the career choice for many people, especially those who want to be their boss and make their schedule. According to a 2021 Upwork report, American freelancers bring in $1.3 trillion annually, which is $100 million more than in 2020.
But just because you're your own boss, doesn't mean you can't earn good money while doing it. To help you get started on earning better pay from your freelance gigs (and hopefully more steady income). We've put together this list of 11 lucrative freelance jobs that are poised for growth in 2022.
🛡Surf the Internet safely and keep your personal data private!
Use Atlas VPN with -82% discount bypromo code ATLASWELCOME by THIS LINK!
How to get started as a freelancer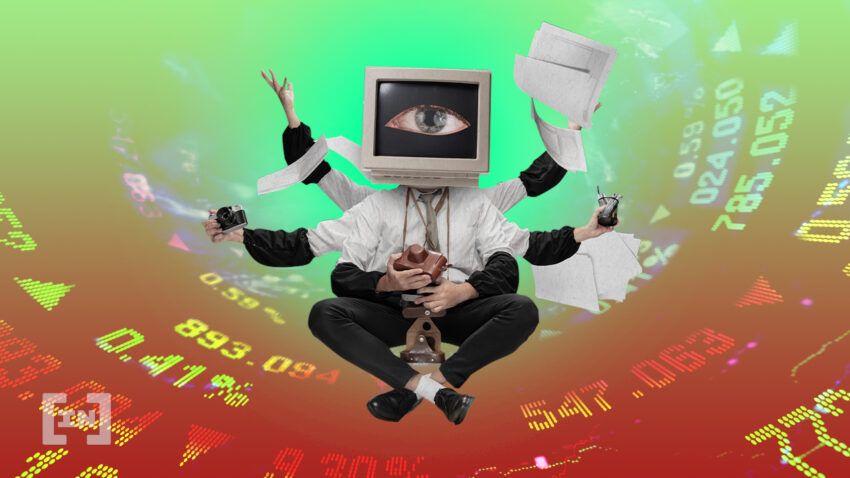 To get started as a freelancer, you'll need to determine what type of freelance job best suits your interests, skills, and goals. Once you know what work interests you, it's time to search for opportunities.
A freelancer can also be hired for a project on a temporary basis. For example, a company may need someone to help with an ad campaign or product launch for just a few weeks or months. After you have completed the project, the client will pay you according to their contract terms and conditions.
Once you've completed your first freelance job, you'll want to consider how you can build your portfolio. You can do this by taking on more projects. The more experience you have as a freelancer, the more opportunity there is to make money.
There are several ways to find freelance jobs. You can also search for them on websites like Upwork, BeInCrypto Jobs, Guru, or Fiverr. These websites offer different types of work around the world.
11 of the best, highest-paying freelance jobs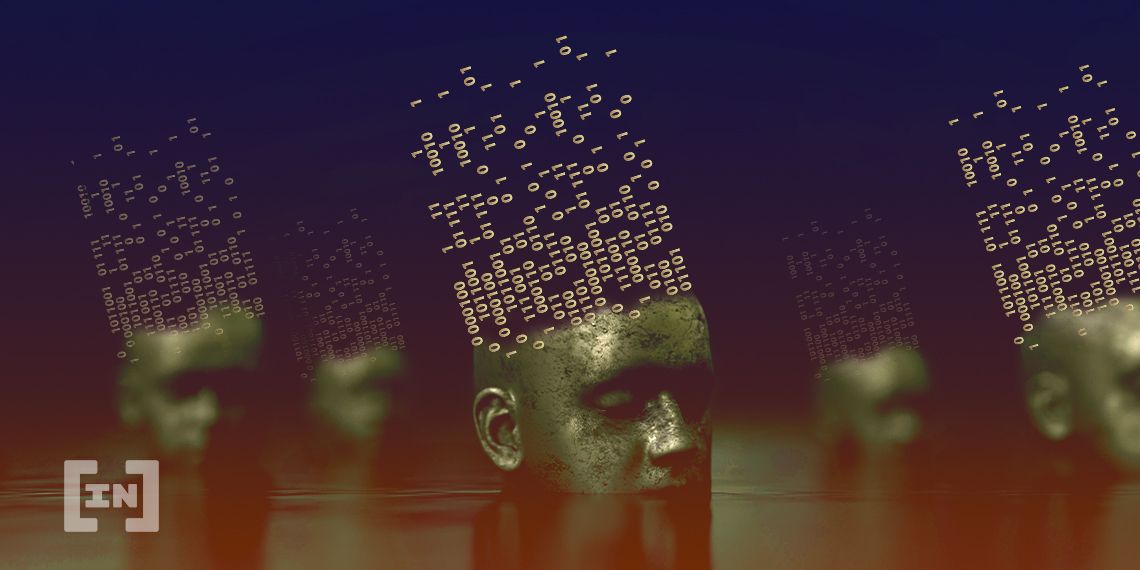 Below are some of the best, highest-paying freelance jobs in 2022. These might be suitable options if you want to make a living with your business.
1. Freelance writer
A freelance writer is someone who writes content for clients, such as blogs and articles. You can write about anything you want. Most of the time, what you write will be related to your area of expertise or interest.
According to the Glassdoor salaries survey in 2022, the average salary for a freelance writer is $96,000 per year in the U.S. However, there are other factors that contribute to how much money you earn as a freelancer. This may include how much experience you have working with clients, location, and market demand for the services provided. For example, technical or medical writers earn more than general content writing services due to the higher demand for such specific types of content. This is because the content needs to be by professionals who understand what goes into creating them successfully without mistakes.
Some of the most common places to find freelance writing gigs include Upwork, BeInCrypto Jobs, Indeed.com, LinkedIn, and many more. The basic requirements for becoming a freelance writer are having an excellent web presence with a personal website, blog, or professional social media accounts such as LinkedIn. This will give you an idea of what's out there.
If you think freelance writing is your career path, put together a portfolio filled with samples of your work. A good way you can get started is by taking a course on Udemy, a website that offers video-based learning.
2. Virtual assistant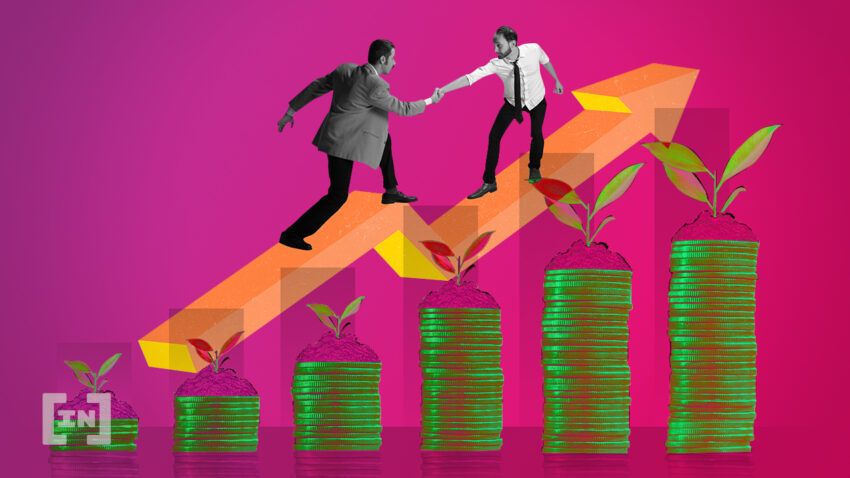 As the name suggests, a virtual assistant is an individual who offers services remotely. A client may hire virtual assistants to perform administrative tasks. For instance, scheduling meetings, answering emails, and updating social media accounts.
A virtual assistant must communicate effectively over the phone or through email. They must also know about Microsoft Office programs (especially Word).
In addition to these skills, you should also be able to work independently and manage your time efficiently. As with most freelance jobs, you will likely need a flexible schedule, since many clients will want their work done at odd hours of the day or night.
To start looking for virtual assistant jobs, ensure you have an up-to-date resume and a list of references. It is also important that you can communicate effectively with potential clients via email or phone. In addition, you should be willing to work hard on projects to get paid well.
Virtual assistants typically make around $15 to $22 an hour, but this can vary depending on experience and location. A virtual assistant is a perfect job for a stay-at-home mom or dad.
Most virtual assistants work independently, so they mostly don't need a special degree or license to work from home. They simply require basic computer skills and the ability to communicate effectively with clients over email or phone.
3. Graphic designer
Graphic designers are needed everywhere — from corporations looking for logos and branding to advertising agencies seeking their next creative director. Undoubtedly, graphic design is one of the highest-paying freelance jobs you can find. It's also one of the most in-demand fields right now.
Graphic designers are responsible for creating graphics or visuals that help communicate an idea or concept. This means designing print ads, logos, book covers, or entire websites. They use software like Adobe Illustrator and Photoshop to create images or computer programs such as InDesign. Furthermore, they can use other digital tools like 3D modeling software (such as Autodesk Maya) to create animations that add dimensionality to their work.
If you're interested in becoming a graphic designer, there are key skills that you'll need to master. First, you must be able to draw well. This is the most essential requirement because it means you can sketch out something that will look real on paper (which is important for conceptualizing ideas). With practice, you should be able to translate those drawings into digital form by using programs like Photoshop or Illustrator.
Graphic designers earn an average of $49,000 per year, and the top 10% can make over $100 per hour. If you want to be a graphic designer, you must be good at using tools such as Photoshop or Illustrator.
4. Software developer
A software developer is a person who creates computer programs for a living. The software can be anything from an app on your phone to a computer's operating system.
Software developers may work alone or with teams, depending on the project size and scope. They must have excellent written and verbal communication skills. This will enable them to explain complex concepts in layman's terms to other team members who do not have technical knowledge. They also need strong problem-solving abilities and attention to detail to deliver high-quality code within deadline constraints.
Many companies hire freelance programmers because they can get more done faster than hiring an entire staff full-time. Independent software developers earn a healthy salary, even by industry standards. A software engineer can make up to $112,238 annually as a freelancer, as reported by Glassdoor.
It's important to note that many freelance software developers work on a project-by-project basis. Meaning, they only work when they have a contract available. These contracts can last anywhere from three months to two years, depending on the client's set timeline and the scope of work.
If you're interested in becoming a software developer, there are several online job boards where employers post their software development jobs. These sites include Indeed and Stack Overflow Jobs.
5. Public relations (PR) manager
Public relations is the art and science of communicating with the public. This includes handling all communications with the media and creating effective strategies to promote products or services.
A PR manager is responsible for overseeing all aspects of a company's communication with the public. This is an essential job because if the company has poor PR management, it could hurt its reputation and therefore decrease profits.
PR managers must have excellent communication skills, especially in writing and speaking. They also need to stay up-to-date on the latest news related to their industry, so they can respond quickly if necessary.
A public relations manager has many different responsibilities. Some of these include:
Overseeing press releases
Managing crisis situations (such as an accident or lawsuit)
Planning events like trade shows or product launches
Creating advertisements for television and radio ads
The average salary for a public relations manager is $94,363 per year or between $40 and $60 per hour. The job outlook for public relations managers is expected to grow 11% from 2016 to 2026. There are no specific requirements to become a public relations manager, but most people enter the field with a bachelor's degree in communications.
6. Digital marketing manager/specialist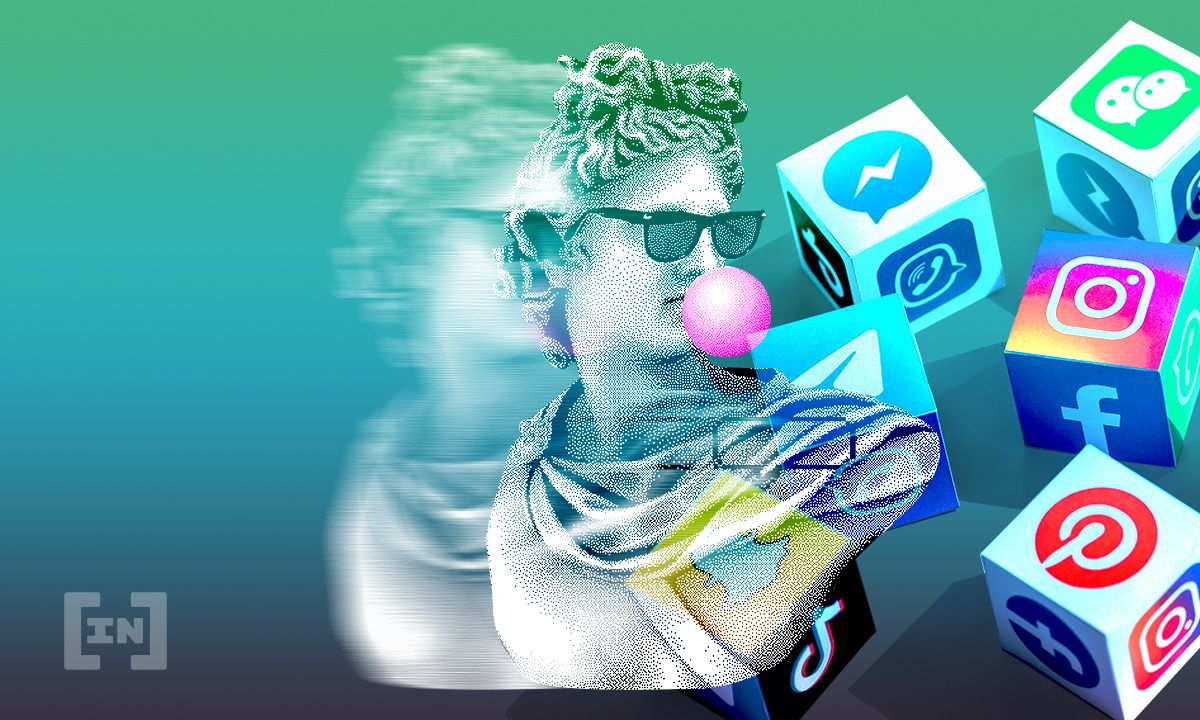 A digital marketing manager is a professional who handles the marketing and promotion of your company online. They handle inbound and outbound marketing, ensuring that your brand receives the best ROI from its ad campaigns.
You can find this freelance job in any sector or field, such as:
Technology
Fashion, beauty
Healthcare
Financial services
The top skill required is strong analytical ability. They'll need to be able to analyze data (both qualitative and quantitative) to find ways to improve performance across all communication channels.
Digital managers are responsible for managing the success of an organization's digital presence. They do this by developing content strategies based on an understanding of their audience's needs. In addition to creating content such as blog posts or infographics that will generate website traffic (and thus sales). This position also includes managing PPC ads through platforms like Google AdWords or Facebook Ads Manager — but it doesn't stop there.
An excellent digital manager must have enough experience managing search engine optimization (SEO), social media outreach campaigns, and email blasts/bulk mailings. According to ZipRecruiter, freelance digital marketing managers typically earn around $68,767 per year, depending on their experience and where they work.
The best way to find a digital marketing manager is through referrals. We recommend asking friends, family members, and other professionals in your network if they know anyone who might be able to help. However, LinkedIn can also work quite well if that doesn't work out.
Some industries, such as marketing agencies and public relations firms, are more likely to need these skills. It's important when looking for these jobs online to find out what skills the companies are looking for in digital marketers.
7. Video content creator
Video creation is a job for individuals with the skill and passion for making high-quality, beautiful content. This job involves editing videos, creating graphics, adding special effects to video clips (such as a green screen), and much more!
Video content creators can work for themselves, or they may also work as an employee of any type of company as a freelancer. The skills needed for this career include extensive knowledge about digital media, storytelling, and filmmaking.
The best place to find jobs in this field is online; however, you can also find opportunities by networking at industry events or volunteering with local non-profits organizations that need help creating videos for their cause.
If you love working with digital media, then this career might be perfect for you! It offers flexibility because you can work from anywhere with internet access — so don't let geographical locations limit your possibilities.
8. Editor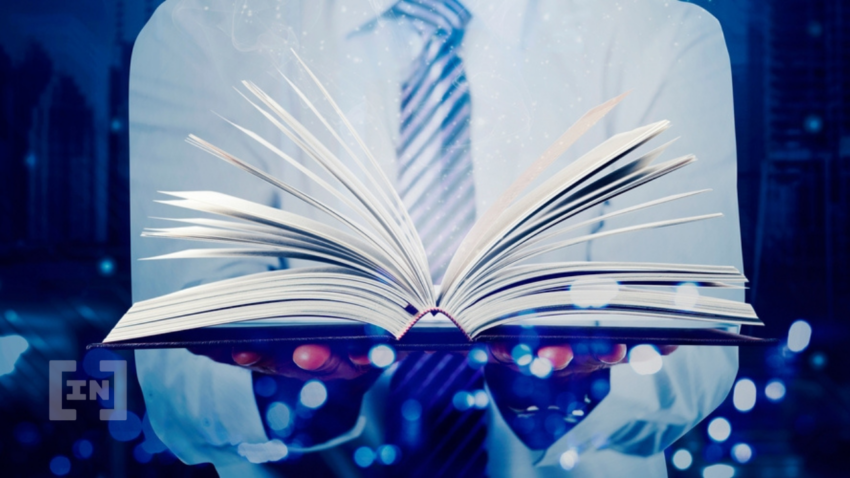 In the field of editorial work, editors are responsible for checking grammar, spelling, and punctuation. They also make sure that facts are correct, style is appropriate, and tone is consistent throughout an article or book. Editors may be asked to write headlines, subheadings, captions and edit other writers' work.
There are more companies that need quality content to reach new audiences and social media sites. This has increased the rate of content creation over the past decade (and will likely continue to rise). Thus, there is an increase in demand for skilled editors who can ensure that all written materials are clear, concise, and error-free.
These specialists often become copy editors for companies of all sizes — from major corporations to small businesses.
An editor's salary depends on the type of work they do. An editor can work for a magazine, publishing house, newspaper, or even blog and make anywhere from $30,000–$114,000 per year. But if you're an editor specializing in copy editing, that salary could skyrocket to $100,000+ annually.
9. Project manager
A project manager is someone who manages projects on clients' behalf. They are responsible for the success of the project. That means they are responsible for coordinating a team's work and ensuring everything runs smoothly. This enables the clients to get what they need when they need it.
A good project manager has excellent organizational skills and can multitask and manage multiple projects simultaneously. They also have an eye for detail and can focus on completing tasks without getting distracted by other things around them.
Some project managers might take on more technical roles within a company (such as being responsible for quality control). Freelancers are usually hired by companies who need someone to manage their projects from start to finish.
Project managers usually work in specific sectors or fields. For example, if your background is in IT, you may find yourself managing tech projects such as website design or app development. If you're an account executive, then perhaps you'll be working with clients all day long.
Project managers tend to be earning more since their job is so critical. To enter this field, it's a good idea to find an internship or entry-level position before you start applying. This will give you some practical hands-on experience. Furthermore, this helps build your resume so that when you apply for jobs, employers can see what kind of work ethic and skillset they'd be getting if they hired you.
10. Voice over actor
A freelance voice over actor is a person who provides voices for characters in TV, radio, and other media projects.
Voice over actors are usually individuals, but they can also be groups of people like casts of cartoons or animated films. These individuals provide the spoken words for what we hear when watching television or listening to the radio. Their work includes commercials, video games, and multimedia projects like audiobooks and podcasts.
A corporation may hire a freelancer to record messages on answering machines or create original characters for corporate videos. They can do presentations that need an animated narrator-type figure to explain products or services offered by the company (or organization).
The skill set to become a freelance voice over actor is the ability to speak clearly and with emotion. It helps if you have a good vocal range, since most voices have some accent or dialect. This makes it hard for people unfamiliar with them to understand what they're saying. You must also be able to improvise dialogue in response to specific questions or situations on the fly.
You can find work as a freelance voice over actor in many fields, but it's most commonly in television, radio commercials, or YouTube videos. Additionally, you can also find work as part of an animation project, such as cartoons and animated films. Often, these actors provide spoken lines and visual images on a screen.
The average salary for a freelance voice over actor is around $80,000 per year or $39 per hour. This number can vary depending on how much work they do and the type of project.
The job market for this position is expected to grow 6% over the next ten years as more companies use voice over actors in their advertising campaigns or other projects.
11. Accountant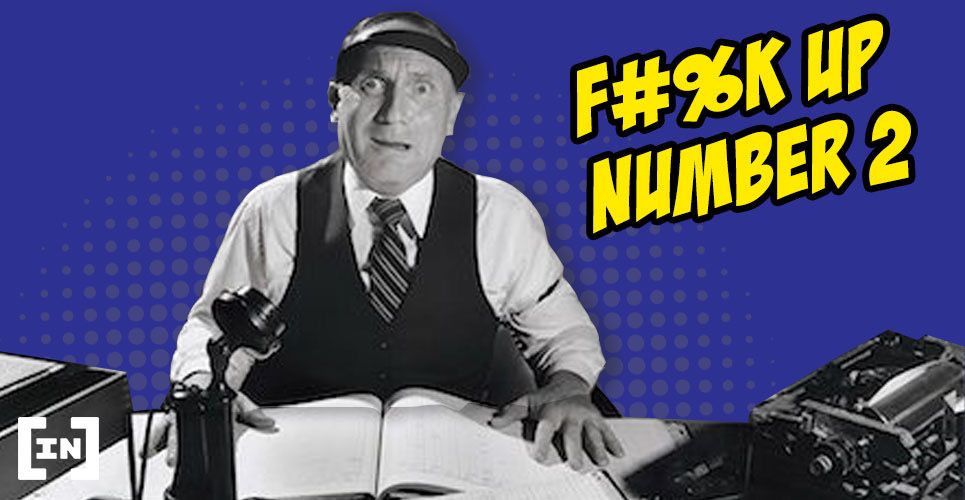 A certified public accountant (CPA) is a professional who specializes in accounting services and can earn up to $60,521 a year. Businesses of all sizes need CPAs because they help their clients keep track of finances and maintain proper records. In addition, accountants also help companies with their finances and give advice on investing or saving.
There are some great opportunities for freelance accountants in 2022. For example, during tax season, you may be able to find work with companies looking for additional help. You could also work as an independent contractor by managing your clients from home or anywhere with good internet access. This is especially true if you have experience working in public accounting firms. Those experiences will give you more credibility when it comes time to pitch yourself as a freelancer.
Accountants are in high demand for many reasons. One is that taxes are due annually and must be filed on time. Freelance accounting services can help small businesses keep track of their finances and maintain proper records.
Freelancing does have high-paying opportunities
The internet offers a wealth of high-paying opportunities for people looking to earn extra cash or make a living. Whether you're interested in blogging, designing websites, or creating your software apps, freelancers have plenty of ways to make money from home.
If you want to make a living doing something fun, rewarding, and exciting, there's no better time than now! With so many opportunities available on the internet today, finding work as a freelancer is more manageable. Whether you're looking for extra cash or full-time employment as an online entrepreneur.
With the right tools and strategies, you can earn more than enough money to live comfortably and enjoy life.
Whether it's information on freelancing opportunities or investments, the BeInCrypto Telegram Group has you covered. You can learn about all sorts of things from the helpful members of the group!
Frequently asked questions
What is the highest paying freelance job?
Which work is best in freelance?
What is the easiest freelance job?
How can I become a high-paid freelancer?
What is the highest paying skill?
How do I start freelancing?
What freelance jobs pay the best?
Disclaimer
In line with the Trust Project guidelines, the educational content on this website is offered in good faith and for general information purposes only. BeInCrypto prioritizes providing high-quality information, taking the time to research and create informative content for readers. While partners may reward the company with commissions for placements in articles, these commissions do not influence the unbiased, honest, and helpful content creation process. Any action taken by the reader based on this information is strictly at their own risk.