VeUSD is the first native, USD-backed stablecoin on the VeChain blockchain. Stablecoins are useful assets that help investors, traders, and anyone involved in the cryptocurrency market avoid the market's volatility. Here's all you need to know about VeUSD.
What is VeUSD?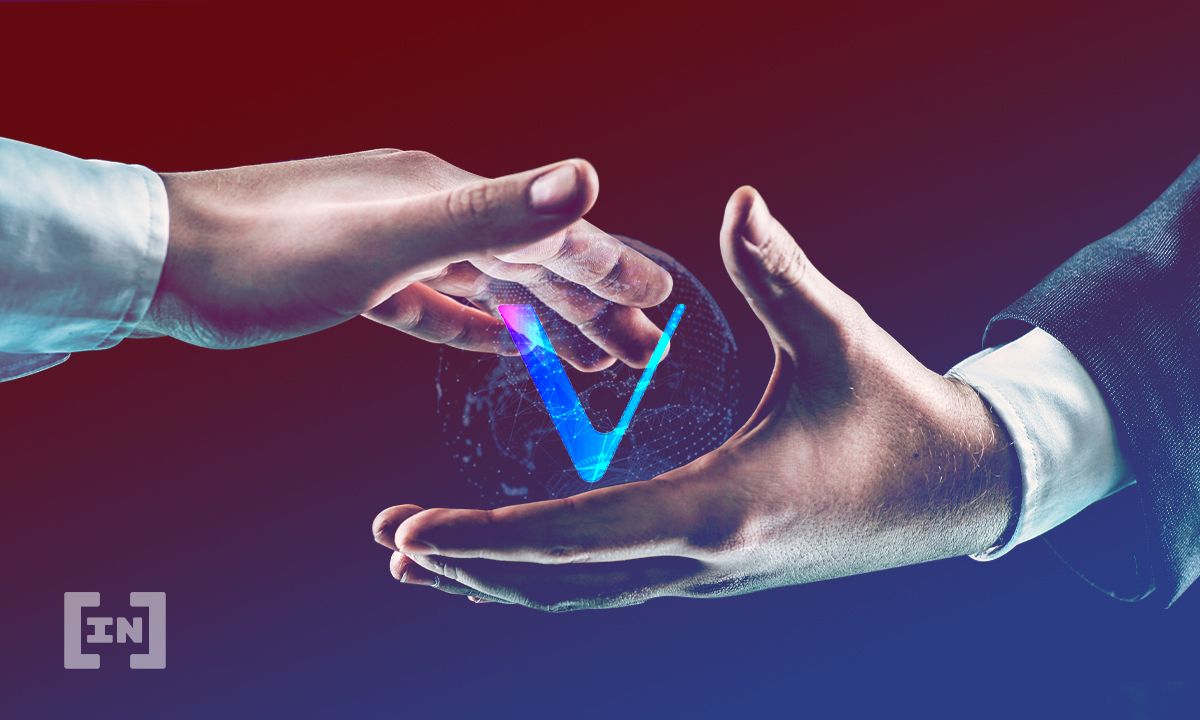 VeUSD is a U.S. dollar-pegged stablecoin, fully backed and redeemable for USD at a 1:1 ratio. The collateral USD for VeUSD is held in a trust account managed by Prime Trust, a financial infrastructure company for fintech apps. The Vechain stablecoin was launched in May 2022.
VeUSD is the first stablecoin native to the VeChainThor chain, developed by the VeChain Foundation, in collaboration with Stably, a U.S.-based asset tokenization infrastructure provider.
VeUSD is a VIP-180 token, which is a subset of the ERC-20 standard. This VIP-180 token standard provides a list of APIs that tokens can use on the VeChainThor network. These are needed to transfer tokens and also allow tokens to be spent safely by other on-chain DApps.
While VeUSD cannot be subject to price volatility (which is characteristic to the entire cryptocurrency market), it benefits from many cryptocurrency particularities. For instance, it can be used for fast cross-border payments and low-cost transactions. The stablecoin enables users to make transactions without incurring high fees from money transfer companies or credit card processors.
You can find all VeUSD blockchain transactions on the VeChainThor block explorer.
The VeChainThor blockchain has a growing ecosystem and needs VeUSD as a medium of exchange. Vexchange, an automated liquidity protocol on the VeChainThor blockchain, is the first platform to integrate VeUSD. Vexchange users can trade VeUSD and withdraw the funds for cash via Stably Prime. Other centralized and decentralized exchanges will probably list VeUSD as well.
You can join BeInCrypto's Telegram channel for crypto trading signals.
Is VeUSD regulated?
VeUSD was created by Stably, an asset tokenization infrastructure provider based in the U.S. Stably partners with regulated financial institutions for compliantly launching stablecoins or tokenized assets. VeUSD and other fiat-backed stablecoins can be redeemed at a 1:1 rate.
Stably was chosen to create VeUSD due to their strict compliance with U.S. regulatory authorities and international ones. The VeChain foundation believes that cryptocurrency mass adoption is dependent on compliance. They are also closely working with key channel partners as well as global authorities, DNV, and PwC.
Stably Prime's platform offers many benefits, including the ability to quickly and easily mint or burn the stablecoin. After creating an account on Stably Prime, they can deposit USD to quickly convert it into VeUSD. You can also deposit other stablecoins on Stably Prime and convert them into USD. Then, you can convert the balances to the stablecoin.
VeUSD will always be pegged to the US dollar
Stablecoins are a specific type of cryptocurrency, and they are designed to preserve its fixed value over time. A stablecoin's value is usually tied to a specific real currency. This is often the U.S. Dollar. This means that one unit of cryptocurrency is usually equal to one unit of real currency.
Each Vechain stablecoin will always be fully backed with fiat money because each user has to deposit collateral to mint new VeUSD stablecoins. These reserves can be redeemed any time at a 1:1 ratio.
How does VeUSD work?
According to the VeChain team, users, and enterprises can create and burn USD-backed stablecoins. As a result, this opens VeChain up for DeFi and web3. VeChain is a distributed business platform that uses blockchain technology. It is specifically designed for small and large businesses to enable them to track all necessary processes thanks to blockchain technology.
Stably allows users to redeem and mint VeUSD stablecoin tokens. Users can buy and sell VeUSD for cash via our stablecoin platform, Stably Prime.
To start using Stably, you will need to sign up and then enable trading on your account by verifying your identity.
Here are the main steps for getting started with Stably:
Sign up for an account on Stably.
Secondly, verify your identity.
Thirdly, send funds to stably (USD Fedwire transfer and ACH, by sending ERC-20 USDC or USDT, using USDC on Stellar).
You can also deposit cryptos such as bitcoin or ethereum.
Finally, mint and withdraw VeUSD to the VeChainThor wallet.
If you need extra help on how to use the Stably app, you can use these easy-to-follow tutorials. To create (mint) VeUSD stablecoins, you will need to deposit USD or other assets accepted by the platform.
How does Stably work?
Stably, a rapidly growing fintech company based in Seattle was founded by former bankers and Amazon software engineers in April 2018. Stably Prime is a self-directed custodial account offered by Prime Trust through Stably. Prime Trust is a Nevada state-chartered trust company that offers all custody, processing, and compliance services.
Stably's mission — through its borderless digital money platform powered with blockchain, stablecoins, and open banking APIs — is to make financial transactions more efficient, faster, and cheaper.
Users can trade VeUSD on Vexchange and then use Stably Prime to withdraw it directly to their bank account.
Stably aims to deliver the infrastructure and services necessary for the emerging financial industry that connects cryptocurrencies and blockchain to the traditional system. Its services are transparent, fast, and offer low fees. Furthermore, it is functional across all national and institution borders.
VeUSD vs. algorithmic stablecoins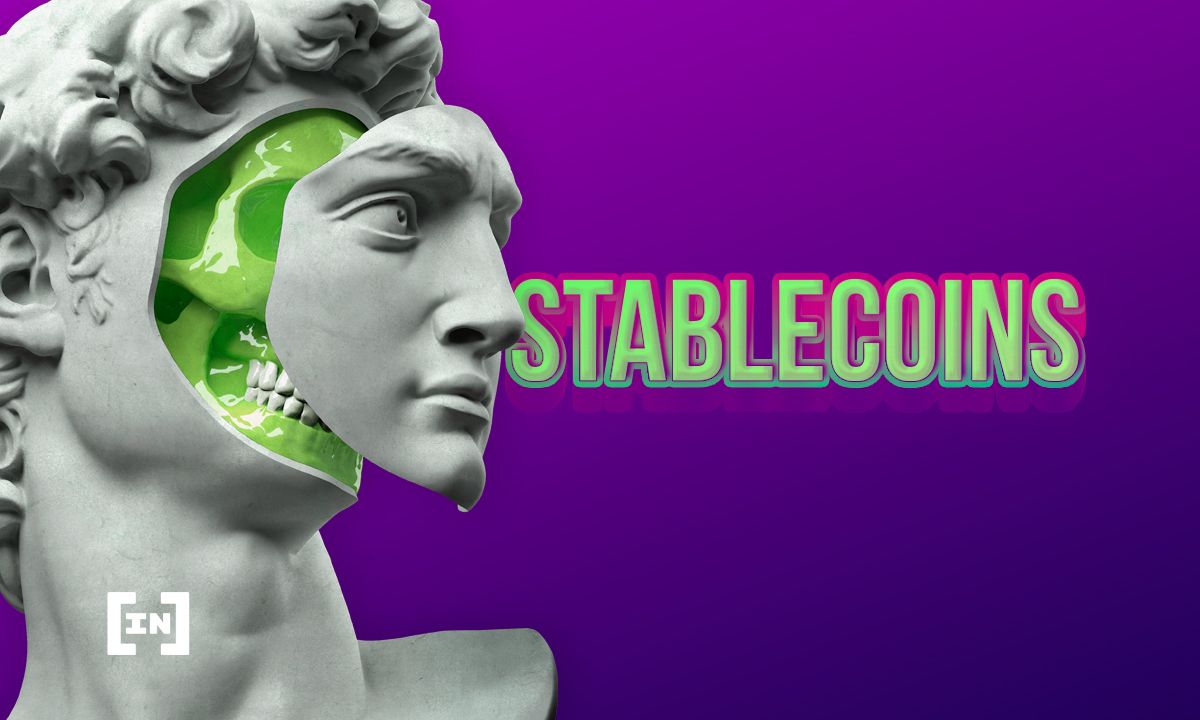 Some stablecoins are 100% collateralized, some are only partial collateralized, and some are known as algorithmic, which means they use an algorithm to preserve their pegged value. One of the most infamous algorithmic stablecoin is Terra's UST.
Algorithmic stablecoins such as UST can be pegged to other assets' value via smart contracts. These smart contracts increase or decrease the supply based on current market values. An algorithmic stablecoin that trades higher than its peg will result in coins being minted, which lowers its value. Coins that trade below their peg will result in coins being burned, increasing the price.
Collateralized stablecoins can be minted or burnt when assets are deposited into the reserve. For collateralized stablecoins that are pegged to US dollars, such as VeUSD, one token is minted for each $1 USD deposit and one Vechain stablecoin token is burnt for each $1 USD withdrawal.
When assessing stablecoins, the most important thing to look at is their ability to keep their pegs. Collateralized stablecoins are liquid assets that can quickly be traded to respond to fluctuations in demand and supply. Algorithmic stablecoins do not require collateral and rely on smart contracts for theoretically unlimited liquidity.

Algorithmic stablecoins do come with risks
Three key factors, however, can easily destabilize an algorithmic stablecoin's peg.
The exchange rate fluctuations can affect algorithmic stablecoins, temporarily causing payments and transfers to be disrupted.
Algorithmic stablecoins rely on external data (exchange rates) to regulate total supply and maintain their pegs. Data errors, poor data quality, delays in reporting, and poor data quality can all lead to instability for algorithmic stablecoins.
There is always the hacking risk for the smart contracts that can lead to disastrous consequences and investors losing their money.
Overall, collateralized stablecoins such as VeUSD have a much lower chance of losing its peg than algorithmic ones.
VeUSD has a liquid collateral (USD) that can be transferred faster than other assets, and this is the ideal case for stablecoins. In any case, cash collateral allows stablecoin supply for rapid inflation or deflation. Investors can withdraw their funds at any given time.
What's the future of stablecoins?
Although they might appear identical, not all stablecoins are the same. Collateralized stablecoins such as VeUSD are backed up by USD, which makes them liquid stables. Some even believe that stablecoins that are backed by reliable collateral will be accepted as payment by legislators in the near future.
VeUSD has also a wide range of uses, such as decentralized finance (DeFi) applications and supply chain systems and settlements, and plays a great part in circular economics on the VeChain network. 
< Previous In Series | Coins | Next In Series >
Frequently Asked Questions
What are the different types of stablecoins?
What type of stablecoin is VeUSD?
Why are algorithmic stablecoins risky?
Disclaimer
In line with the Trust Project guidelines, the educational content on this website is offered in good faith and for general information purposes only. BeInCrypto prioritizes providing high-quality information, taking the time to research and create informative content for readers. While partners may reward the company with commissions for placements in articles, these commissions do not influence the unbiased, honest, and helpful content creation process. Any action taken by the reader based on this information is strictly at their own risk.