Digital currencies, or cryptocurrencies, have been a hot topic for years now, even though they were basically unknown for the majority of their existence. The 2017 bull run changed that, as cryptos proved that they can be a great investment, which finally earned them the attention they deserved. These days, you will find as many opinions about investing in the crypto market as there are people. Some believe that cryptos are already well past their peak and that it's only downhill from here. Meanwhile, others believe that they are only getting started and that the bull run that took place in 2017 is only a taste of things to come.
In This Article:
DogData
GRAYLL
PointPay
EzyStayz
Nokenchain
MyTVchain
Cryptos Still Worth Investing in
The fact is that cryptocurrencies did end up showing that they have great potential for investment. Just imagine what it must be like, being the person who bought Bitcoin when its price was only a few dollars. Then imagine sitting on those coins for a few years, only to see their price skyrocket to $20,000 per piece. Another fact is that crypto history is still rather short (about 11 and a half years), and that there is a lack of information that would confirm that the prices will indeed surge to those — or potentially greater — heights again. The potential is certainly there, but will it happen or not, depends on a lot of different factors. Cryptos were made to replace the failed banking system, which is flawed due to its centralization. Whenever there is an entity with total control over massive amounts of wealth, they are bound to be corrupted by such control sooner or later. When it happens, the entity will start making bad moves, which will ultimately hurt everyone. We have seen this in 2008, and it happened again only a few months ago when the US Fed started printing unlimited amounts of money. As a reminder that centralized systems are not trustworthy, people started turning to Bitcoin. However, this is all that the crypto industry needs — a bit of attention and a situation in which it can prove its usefulness.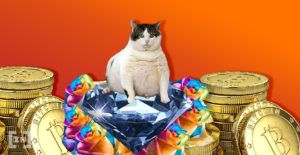 Hidden Gems in the Vast Sea of New Projects
However, our topic for today is not Bitcoin, or its price. Today, we are interested in exploring some of the newcomers to the crypto industry — coins that may have the potential for the future. Researchers and analysts have already determined that the potential for blockchain technology — the underlying tech for Bitcoin and altcoins — has a much greater potential than cryptos themselves. Blockchain can impact every industry on the planet, and change it or improve it along the way. Some of these use cases still remain theoretical, but many are already being realized right now. Improving supply chain management, for example, is already happening. The same is true for taking Artificial Intelligence (AI),
Machine Learning
(ML), and Virtual Reality (VR) to the next step, and these are only a few examples.
However, while the blockchain technology can do a lot to improve our world and the way we interact with technology, it still needs cryptos in order to operate. That means that new projects are launching their own coins, and many of these coins hold great potential for the future. This is why we believe that some of the new cryptocurrency projects, that are only being launched now, might hold some hidden gems. These could be cryptos that are still too young for their full potential to be known right now, but that their use cases could lead to them becoming great, top projects in a month, a year, or even longer. Finding new cryptocurrencies to invest in is cheap, but it can go a long way. Your investment can help the projects advance, while you get to benefit by contributing and seeing their crypto coins' prices rise.
A Fair Warning
You should be warned that these projects are, in fact, extremely new, and many of them do not have much to offer right now. This can be a problem, as you can never know whether they can live up to their potential or not. Perhaps their resolve, team, or idea ends up being too weak to succeed. Perhaps it won't attract as much attention as the developers were hoping it would, so they have to end up abandoning it. This can be troublesome for anyone who had invested in the project early on, before its failure became apparent. Such cases usually end up in lengthy and complex lawsuits. It is also worth noting that scams still have a large presence in the crypto world, and fake ICOs are as dangerous for your investment today, as ever. In other words, you should exercise extreme caution before investing in any of the projects we are going to talk about right now. While our research doesn't indicate red flags, that still doesn't mean that you should go for these coins blindly. Always do your own research, as well, and make sure that the risk of losing your investment will always be present. But, with that out of the way, here are some of the best cryptocurrencies to invest in 2020, according to the data available to us now.
Top Promising Cryptocurrencies in 2020
1) DogData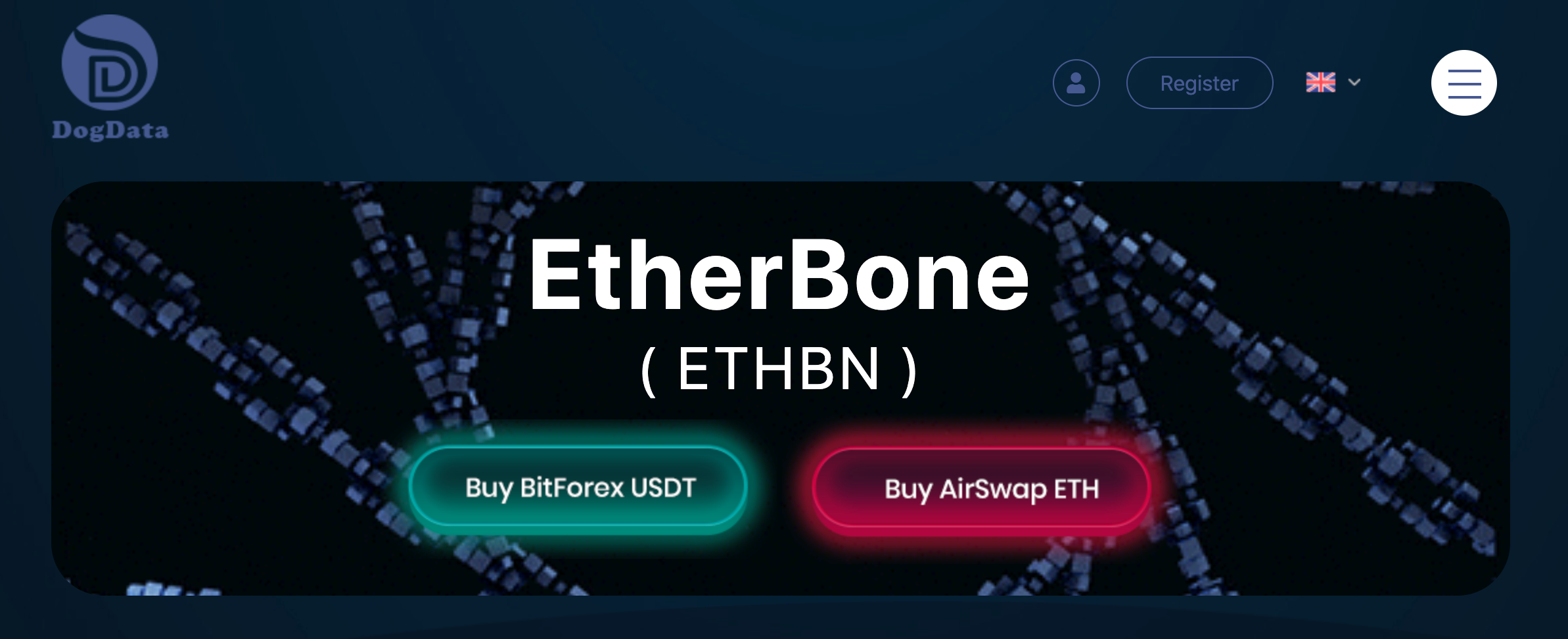 The first project we would like to talk about today is DogData — a project that uses the blockchain and P2P token ecosystem to manage dog care practices in a decentralized environment. The project calls itself the first international dog registration on the blockchain, and it aims to improve dog welfare and save dog owners money. It is not surprising that a project like this gathered so much attention. After all, there are billions of people who maintain a tight relationship with the man's best friend, and they wish to be better at it, but also to save up as much money as possible. Now, DogData aims to leverage the experience and knowledge of dog breeders by using advanced tech and a gamified system. As a result, it can make dog welfare very rewarding. This is the first platform that is tokenizing exchanged interaction or knowledge, delivered by the community to the community. DogData can be used for registry of dog birth, immutable records of dog life data, vaccinations, blood test dates, and more. The project is very new, launching only recently, in late May. Its IEO took place between May 25th and May 27th of this year on Bitforex Launchpad. The project itself is based in Estonia, and it offers a utility token, ETHBN.
2) GRAYLL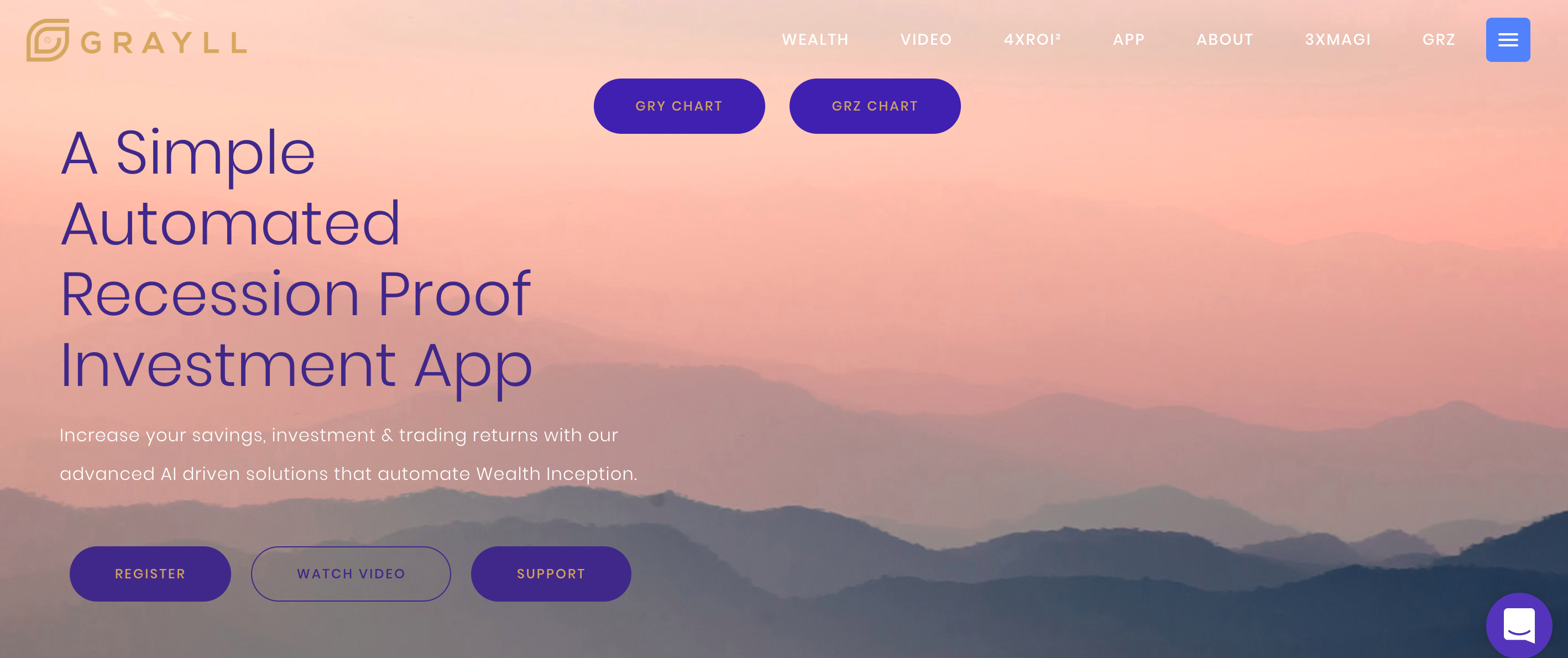 Next up, we have GRAYLL. This is a project that aims to offer a simple automated investment app, but with a twist — the app comes equipped with Machine Learning (ML) and Artificial Intelligence (AI). The project's services are aimed mostly at retail investors that do not have that much time to trade and constantly check the cryptocurrency market. Alternatively, it is also great for newcomers to the trading industry, as it can pick up and trade on behalf of those who do not have enough experience to make the best trading decisions on their own. The app is also very handy, as its systems can be used for trading anything, from commodities, real estate, art, and even weather metrics, to social media trend data, stocks, and more. Of course, considering that the app aims to help newcomers and busy traders, it is very easy to use, and GRAYLL algorithms will ensure that novices will have a user-friendly experience. More than that, they will secure out-sized returns, even for those who do not understand volatility, leverage, trends, margin, risk management, shorting, and alike. It is firmly believed that bringing simplicity to the trading sector will drive adoption, and that is exactly what this app aims to achieve. Now, one thing to note is that this project is still in the middle of its ICO. It offers a token called GRX, which is a utility token, and its ICO price is $0.01. The token is launched on the Stellar platform, and it is registered in the UK. Its ICO will end in 14 days from the moment of writing. Any potential investors should remember our warning about investing in tokens such as these, as investing in such new coins — particularly in their ICO period — is very risky. If you are interested in it, make sure to do your own research and know what it is that you are investing in.
3) PointPay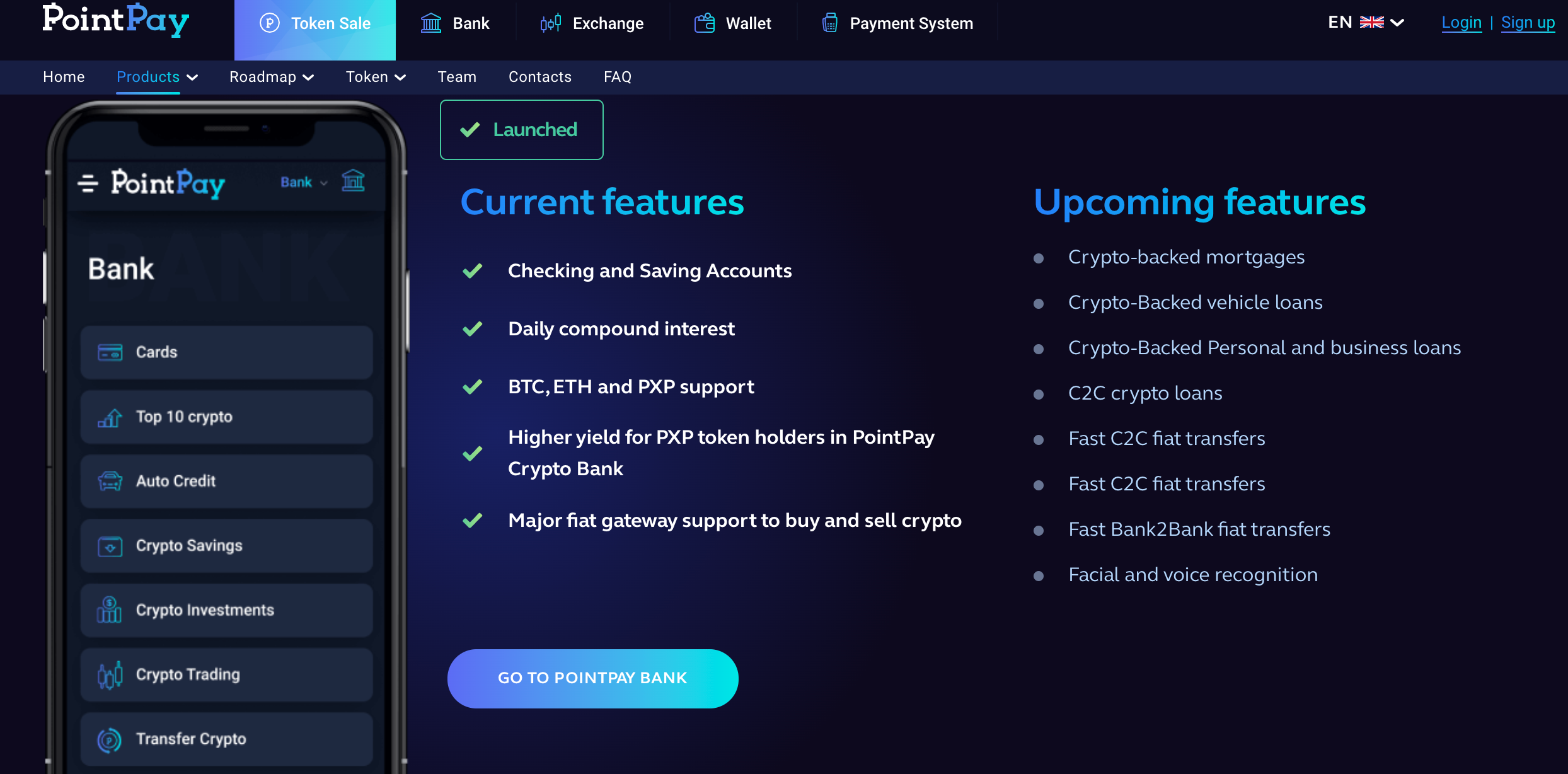 A project called PointPay has the goal of becoming a blockchain-based bank that would service users around the world. This is a regulated company based in the UK, which is creating an all-in-one crypto ecosystem that consists of four different products. As such, it acts as a one-stop fintech platform, that offers a full range of financial services. It allows users to earn daily compound interest on their holdings for multiple different assets, including dollar-pegged stablecoin, tokenized gold, or Bitcoin itself. Next, it offers PointPay cryptocurrency exchange, which features a custom-designed layout. Users can use the exchange for simplified digital currency conversion. The third product is the PointPay cryptocurrency wallet, which is designed to be simple to use, as the project expects the users to visit it and utilize it on daily basis. Customers can create their own portfolios, and easily monitor as the cryptos' prices change. Lastly, there is also the PointPay payment system, which comes as the fourth product. The system allows users to settle payments easily by using nothing but their bank cards. As a result, everyone can simply and conveniently purchase or sell digital coins in exchange for fiat currencies. The whole point of the project is convenient, and a single account allows users to use all four of the project's products. Like our last entry, this project is also still in the middle of its ICO, which will end in 13 days from the moment of writing. The project offers its token, PXP, which is a utility token that can be purchased in exchange for BTC, ETH, XRP, BNB, LTC, XLM, USDT, BCH, TRX, or EOS. Its ICO price is $0.1, and the minimum investment is a single token. There are no red flags regarding the project, which otherwise looks rather solid. It has a good team, a good vision, and good products. Even so, investments into the project remain risky due to the fact that it is new and still rather unknown, so any would-be investors should be very cautious.
4) EzyStayz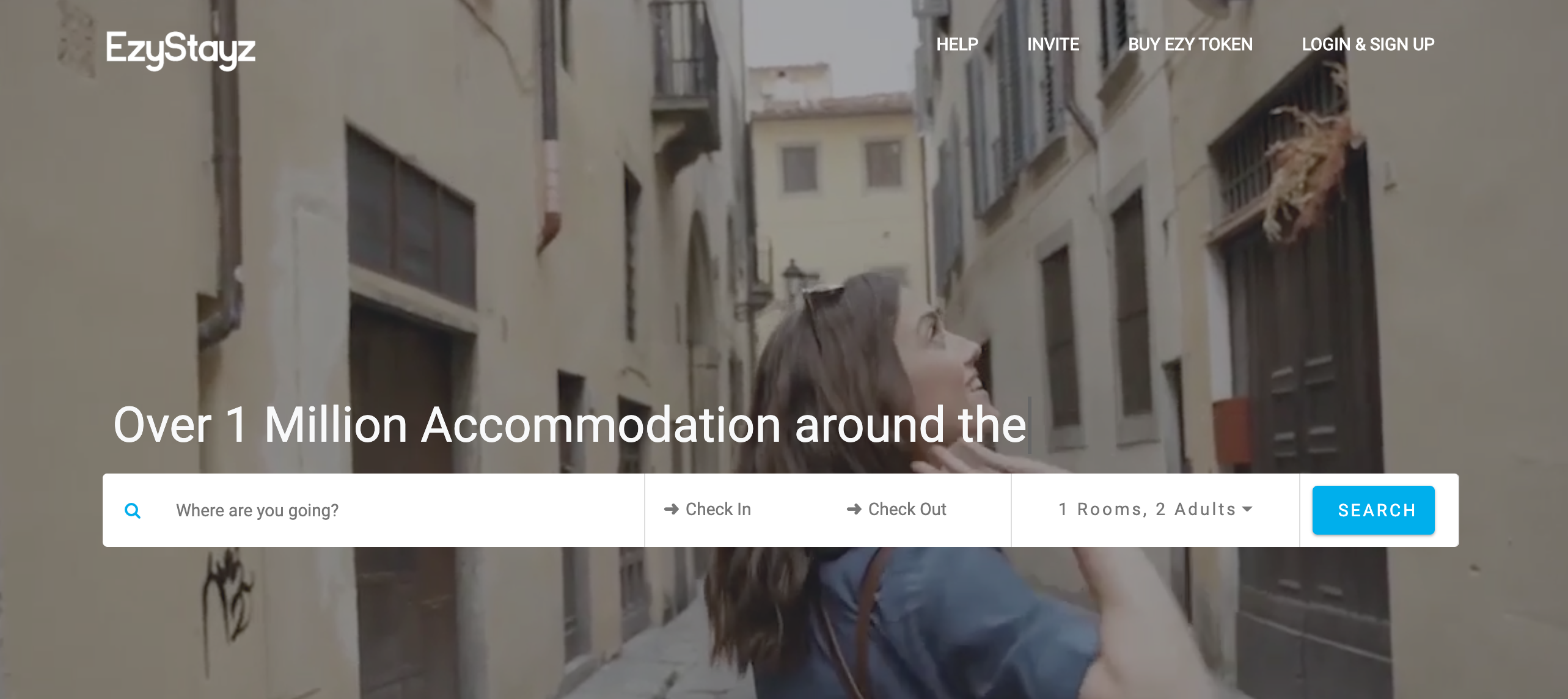 Next up, we have EzyStayz. Now, this is an interesting project that comes directly in response to a surge in two different industries — crypto, and travel. Traditional booking platforms have seen a massive increase in usage and popularity over the past decade. With the ability to quickly and easily book a room anywhere with only a few clicks allowed people to focus more on enjoying their travels, and less on the trouble of finding accommodation. With the cryptocurrency payments becoming more popular, there is a noticeable lack of platforms that allow hotel booking with crypto. EzyStayz is here to fix this. One thing to note is that this is an already-existing hotel and property rental platform, and so far, it has proven itself as a very good service that offers the best consumer and host prices. Meanwhile, it also has extremely low fees. Now, as mentioned, it aims to use blockchain technology and bring booking and renting process to the crypto world as well, and modernize it further. Of course, this is no guarantee that it will become the next Bitcoin, but it might be a project worth looking into, if you are after a new promising cryptocurrency. The project offers a token called EzyStayz Token, which is registered as a utility. Its ICO was concluded on April 20th of this year, after a year-long token sale. The project itself was registered in Australia.
5) Nokenchain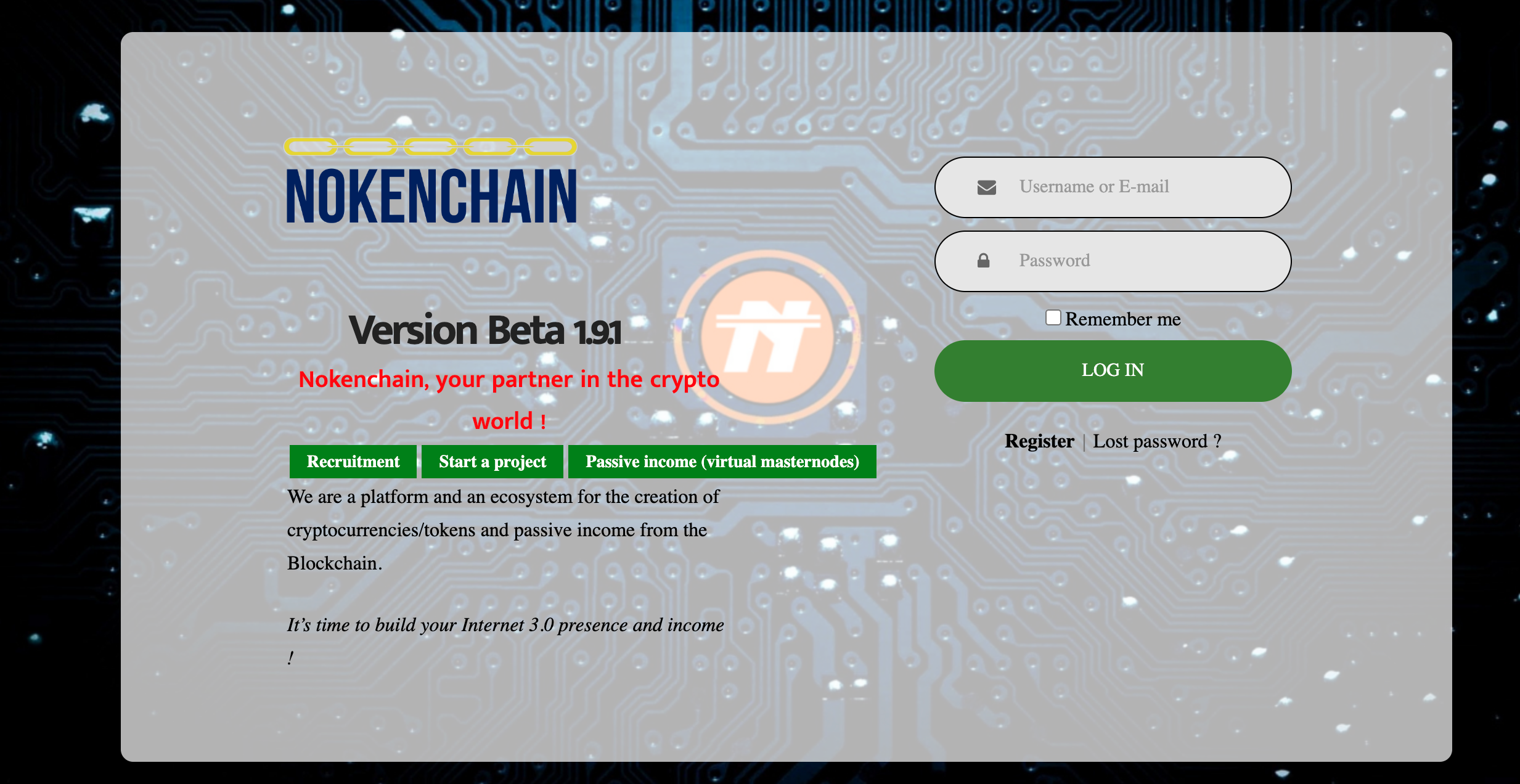 Nearing the end of our list, we have Nokenchain, which is basically a platform for creating new tokens. The platform's goal is to allow anyone, including individuals, companies, artists, athletes, and pretty much anyone else who wishes to launch their own coin. Of course, this is already possible on platforms like Ethereum, EOS, TRON, and alike, so why is Nokenchain even needed, you might ask? Well, this platform aims to make it much easier than the rest of them. In act, its goal is to make the creation of new tokens as easy as a domain name registration. That means that new token issuers would not need to have any technical knowledge. Meanwhile, they would be able to create three different types of tokens:
Anokens, which are anonymous tokens.
Perkens, which are personal tokens.
Tokens, which are simple, regular tokens.
Each of the three has its two specific aspects, associated tools, and alike. The project further adds that everything would be accompanied by marketcaps (classifications), as well as cryptocurrency exchanges. The projects itself would be community-based. It will also have to be autonomous and decentralized. Also, any generated profits are meant for the community and not a single entity behind the project. The project's own token, NOKN, is a utility whose ICO price was $0.0218. The project is based in France, and its ICO was concluded at the start of 2020, on January 30th. As always, investors should be very careful with the token investment, but the project itself received good ratings, and it did not come with any obvious red flags.
6) MyTVchain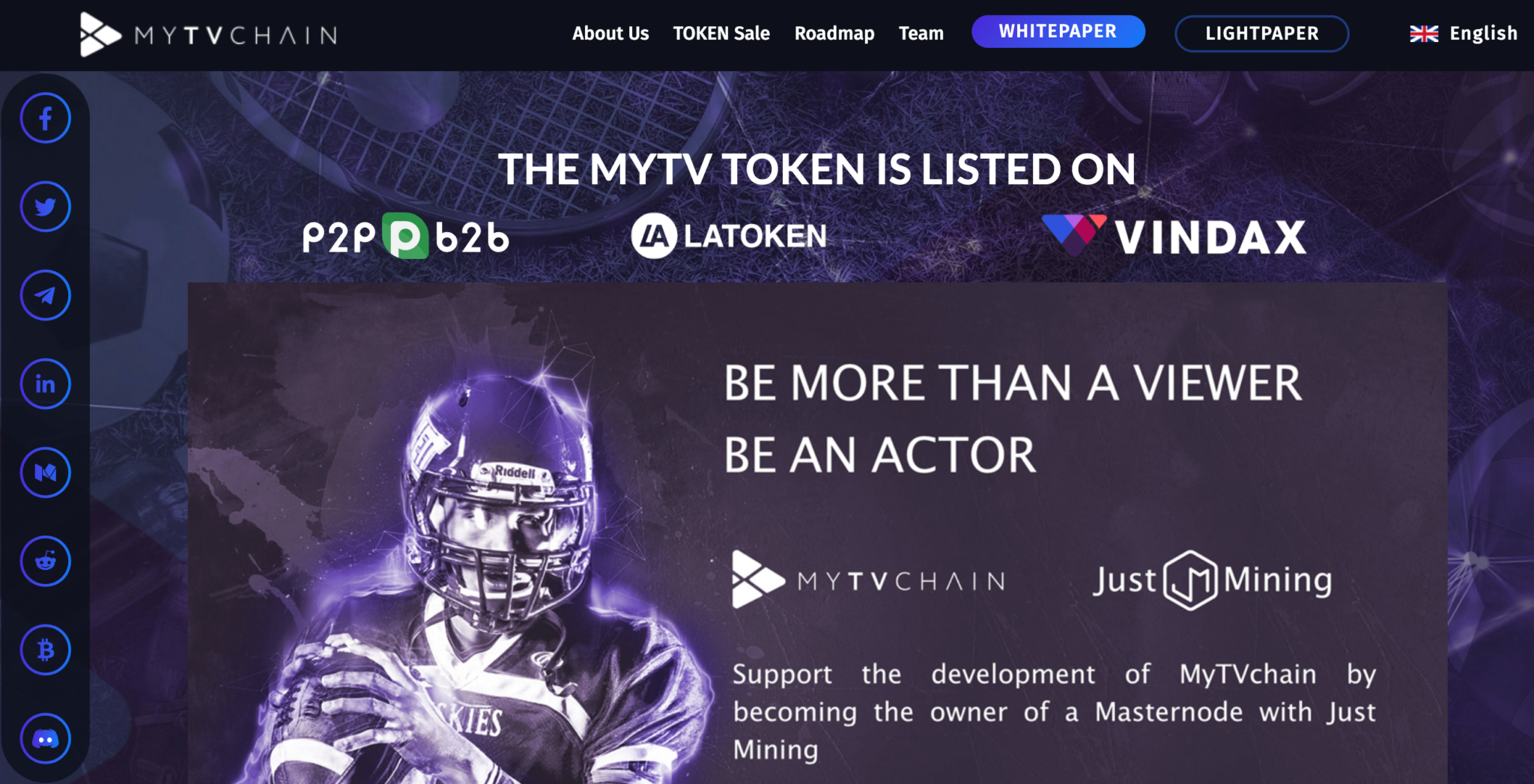 Lastly, we have a project known as MyTVchain, which claims to be the 1st web TV platform dedicated to sports clubs. Simply put, the project allows sports clubs to create their own web TV, and animate their communities. Meanwhile, they would generate revenue that would help with further developing their activities. The revenue models are based on advertising, and as such, they are declining on the web as it continues to evolve. This means that sports clubs require a new source of funding. But, bringing the project to the blockchain means that it will be the community that would have control of the content, and it will be the community that creates value. Not only that, but users would also receive rewards in MyTV token for sharing bandwidth, video storage, watching videos, and more. They can even
donate
their tokens to their favourite club, pay for subscriptions, distribute tokens to filmmakers in order to improve the video quality, and more. The project has been live for a while now, and it has well above 33 thousand members. It held its
ICO
from February 29th of this year, until March 27th, and it managed to raise around $2 million. It is another France-based project, whose token price was $0.06 during its ICO. With the popularity of sports being as high as ever, projects that can connect sports fans with their favourite clubs and players have great potential. Meanwhile, the project does not raise any red flags, but it is still worth remembering to be careful when buying such a young token.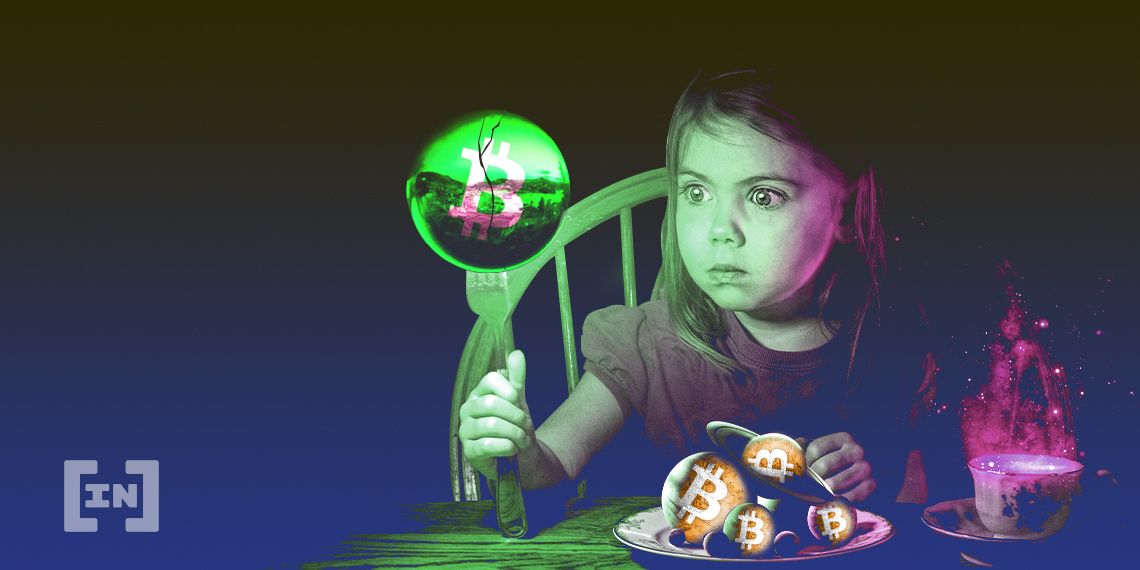 Conclusion
With that, we would conclude our list of some of the best cryptocurrencies to buy in 2020. Once again, we would remind you that these are only the newest projects that have potential, based on their use cases. They are by no means safe investments that can guarantee high returns long term or any returns for that matter. Any of these can succeed or fail in days, weeks, months, and even years to come. In other words, you should not bet on them, and only invest money that you can afford to lose. Even that should only come if you decide to invest at all, after conducting your own research. But, with that said, these projects certainly sound interesting, and even if you choose not to buy their tokens, it might be worth following their development.
Disclaimer
In line with the Trust Project guidelines, the educational content on this website is offered in good faith and for general information purposes only. BeInCrypto prioritizes providing high-quality information, taking the time to research and create informative content for readers. While partners may reward the company with commissions for placements in articles, these commissions do not influence the unbiased, honest, and helpful content creation process. Any action taken by the reader based on this information is strictly at their own risk.