OTC simply means Over-The-Counter. This is what we call off-exchange trading that takes place directly, with no exchange as an intermediary between the parties. Bitcoin (BTC) has been a hot topic for years now — so much so, in fact, that even institutional traders started to join the market, after years of hesitating and watching the development from the side. Of course, Bitcoin still has its fair share of problems, along with the rest of the crypto market.
Even so, positive movements are providing too great opportunities for those looking to earn money through trading and investing to continue ignoring it.
And, while crypto exchanges are a good place for regular investors and traders to get into Bitcoin trading, they are not adequate for those who are interested in buying large amounts of Bitcoin.
Fortunately, there is a solution for such buyers as well, and it lies in OTC brokers.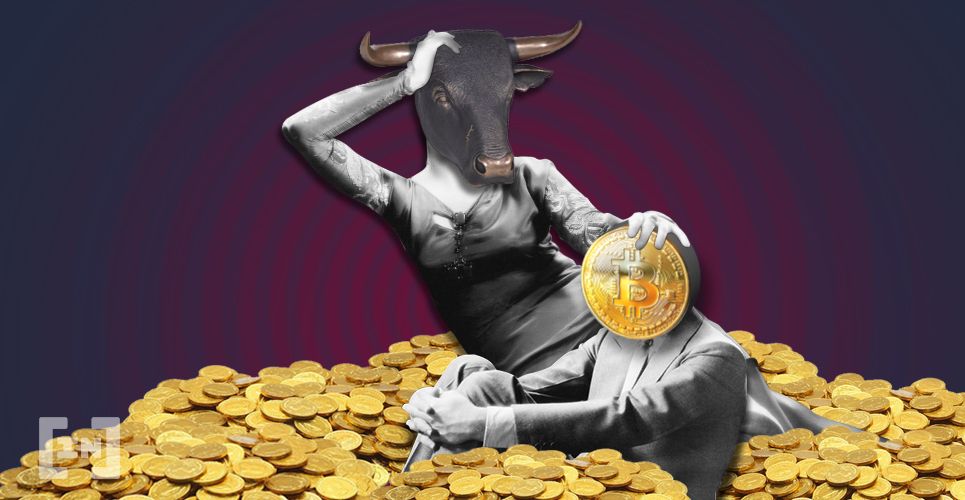 What is OTC Bitcoin?
OTC is not a crypto-specific term, as you can find an OTC desk for pretty much any asset or financial instrument, and more. But, we are interested in it in the realm of digital currencies, where it exists, as well.
Crypto OTC vs. Exchange
There are several differences between using an OTC desk and trading Bitcoin on exchanges:
One key difference is that a crypto exchange can secure liquidity, so you can just put your coins out there and wait for someone to buy them, or look for an order that matches your needs.
Exchanges can also provide transparency and make sure that you won't pay more or less than what the coins' actual worth is at the time of the transaction. This is not the case when it comes to OTC trades, which are often not nearly as transparent. That means that not even their price is necessarily published for the public to see.
Another big difference is that OTC trading is not for everyone. Small retail investors cannot participate, as OTC desks only work with huge volumes, meaning $100,000 and more, in most cases. So, you can't simply come with a few hundred dollars and expect to trade with the high net worth individuals of the crypto world. Meanwhile, on the exchanges, you can start trading with only a few dollars in your wallet, which means that a lot more users can find their place on such platforms.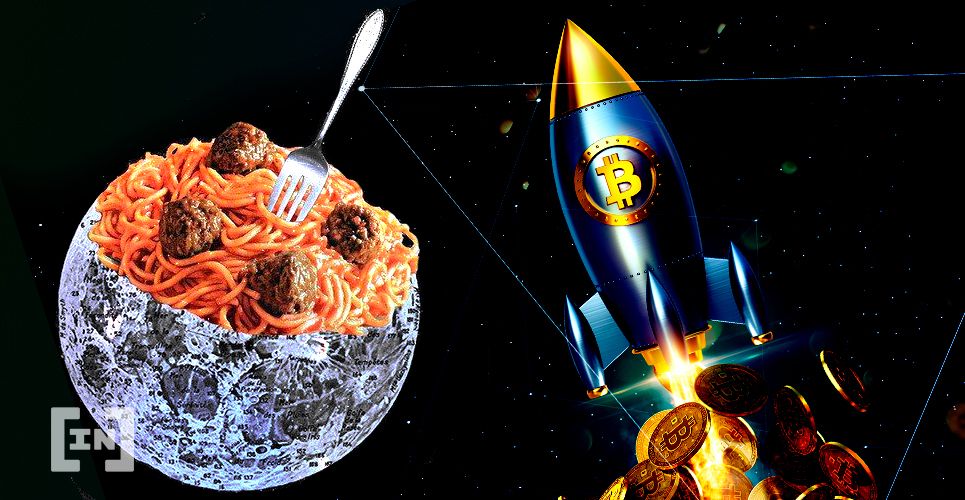 The benefits of Over-The-Counter Bitcoin trades
You might be wondering what benefits OTC Bitcoin trading brings, apart from simply letting traders buy large quantities of BTC? Well, there are a few additional advantages to it.
One example is carrying out large orders without moving the market too much. Moving the market is very easy with large quantities of money. If you decide to sell a huge amount of BTC, its price might drop. If you decide to buy it, its price could grow, simply because of your own order.
This is something that is often done by the so-called Bitcoin Whales, which usually trade with such large quantities that they often make headlines simply for entering a position.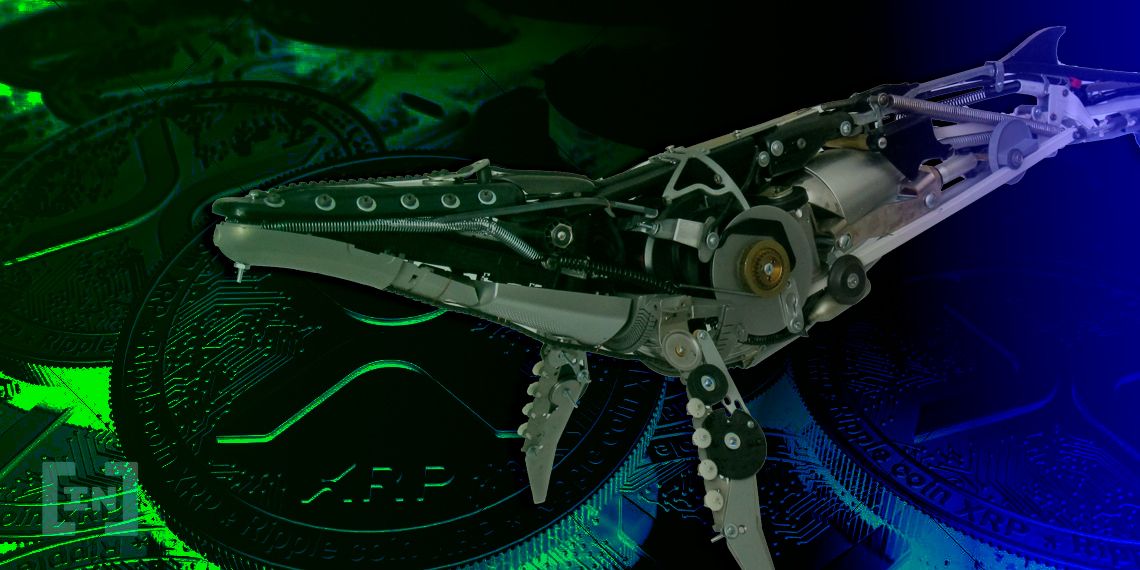 This is due to the fact that the crypto market is still rather small when it comes to the world's financial markets. While it does have hundreds of billions of dollars, this is nothing when compared to the forex market, or even the stock market.
As a result, it is quite easy to manipulate it, even with 'small' amounts of only a few million dollars.
By trading at an OTC desk and reducing the transparency of your trade, you can avoid moving the market and attracting attention. Meanwhile, you still complete your trade, regardless of whether you are selling large amounts of Bitcoin, or buying them.
Advantages of OTC Bitcoin trading:
The lack of restrictions, meaning that there is no maximum limit for transactions.
Security is pretty high.
Liquidity can get rather high, as well.
You can buy cryptocurrencies in exchange for fiat directly, without having to go through a crypto-to-fiat exchange first.
Your coins go directly into your wallet, where you can keep them safe, especially if you use cold storage.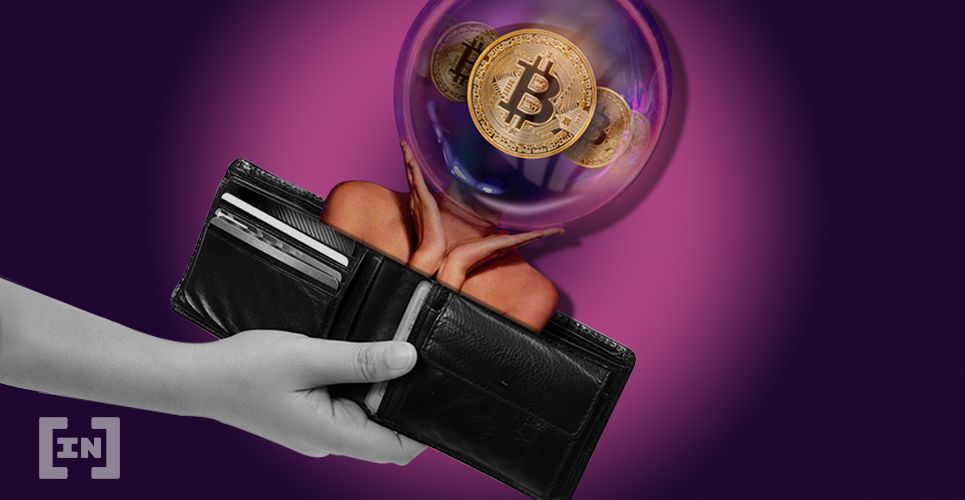 Disadvantages of OTC Bitcoin trading:
No quick way to buy or sell your coins. Such large transactions will have to wait a while until someone willing and able to buy or sell coins comes across your offer.
You will be limited to a few coins that people are buying in massive quantities, while on exchanges, you can often trade dozens, if not hundreds of different assets, depending on the platform.
The prices can differ, and you won't always pay the same one as you would within exchanges that are keeping track of the coin's current value at any given time.
Bitcoin OTC trading is only suitable for long-term investments. This is, once again, due to the fact that you won't be able to find a buyer/seller quickly.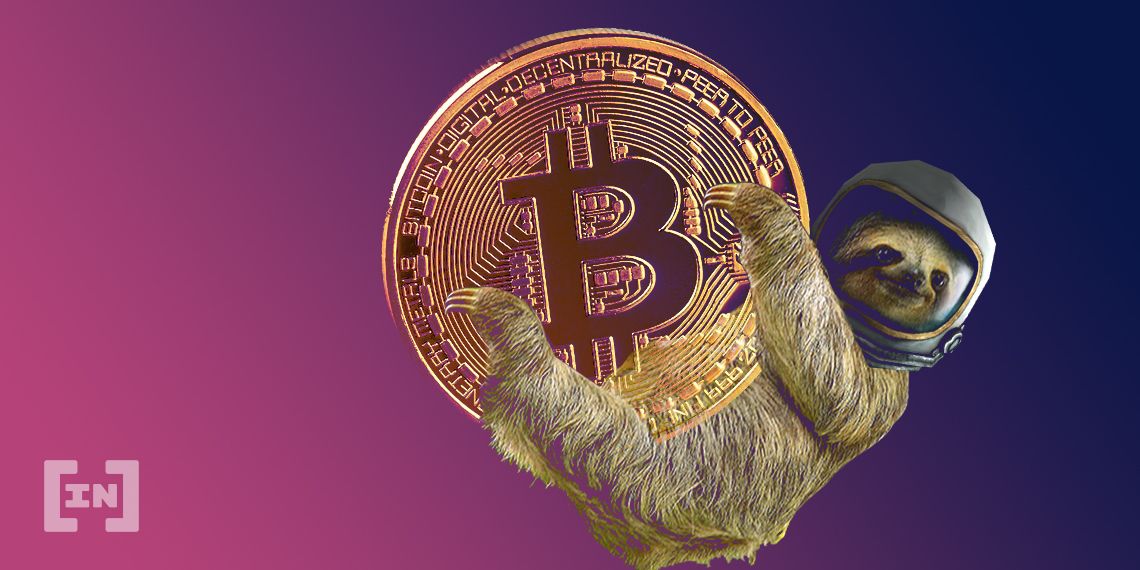 Best Bitcoin OTC brokers
So, where can you do it? What are the best OTC brokers for buying large amounts of Bitcoin? Well, there are quite a few places where you can do it, and we will now present you with our list of the best Bitcoin brokers.
You should note that all of the OTC Bitcoin markets that we are about to mention can serve the purpose, although you should still look into each and every one of them in order to decide which one is the best for you.
But, without further delay; here are our top suggestions:
1. Coinbase Pro
One of the best Bitcoin brokers in the US is undoubtedly Coinbase Pro. This is a service closely tied to the Coinbase crypto exchange, which is the US' largest digital currency trading platform. Like Coinbase itself, Coinbase Pro offers a good deal for its users.
Traders can also choose Coinbase brokerage, where they can purchase up to $25,000-worth of Bitcoin per day, and still enjoy the prices that are rather close to the average market price. In return for its service, Coinbase will take 1% of the transaction. Of course, while this doesn't seem like much at first, it is still very expensive due to the fact that large sums are exchanging hands.
On the other hand, if they choose to go with Coinbase Pro, there will be no maximum limits per day when it comes to Bitcoin purchases. As soon as the user places their order, the algorithm will calculate the market price instantly.
The investor is considered a taker, and they will have to pay a fee which is between 0.10% and 0.15%. Meanwhile, if their order doesn't match any existing offers within the service, they will be considered a maker. In that situation, they will not have to pay a fee for their trade.
All in all, Coinbase Pro is a pretty good place for buying large amounts of Bitcoin, and a great OTC desk for anyone looking to invest a huge amount into the world's most popular crypto.
Pros of Coinbase Pro:
International market
Great liquidity
Low fees
Cons of Coinbase Pro:
Not beginner-friendly
Customer support could be improved
2. Changelly
Next, we have Changelly — a platform that emerged five years ago, in 2015. Since then, it became a rather well-known OTC Bitcoin market and very popular among traders.
Changelly allows users with instant crypto-to-crypto, as well as fiat-to-crypto exchange. It also supports over 200 different digital assets, so whether your goal is to buy Bitcoin or some other altcoin among the most popular ones, the chances are that you will find it on Changelly.
The exchange is also well-known for keeping the commissions at the lower end of the spectrum, which means that you will pay less for enjoying its services and keep more for yourself.
Like Coinbase Pro, Changelly also doesn't pose a limit on crypto-to-crypto Bitcoin OTC trading. However, it can still guarantee the safety of all transactions. And, as soon as your order is closed, the funds will be transferred to the credit card that you linked to your trading account.
At this time, three major fiat currencies are supported — GBP, USD, and EUR.
Pros of Changelly:
Low fees
No limit on crypto-to-crypto trading
Safe transactions
Large number of supported assets
Cons of Changelly:
3. Kraken
Then, there is San Francisco-based Kraken, which has been around from the early days of the crypto industry. Founded in 2011, Kraken is among the largest crypto exchanges when it comes to liquidity and volume.
As such, it also serves as an OTC desk, and it offers such services for higher volumes, including $100,000 and more. For traders dealing with this kind of money, Kraken offers a 1-on-1 service.
Not only that but traders who trade such high amounts frequently also receive their own dedicated account manager. The manager will be there for them to take care of all their trading needs.
It supports multiple fiat currencies that traders can use to purchase Bitcoin, such as US dollars, Canadian dollars, Japanese yen, and, of course, euros.
The exchange also sets up a chat on WhatsApp for its OTD desk users, for security reasons. However, while WhatsApp is preferable, Skype or Telegram are also supported.
Trading via these messengers is easier than ever, as traders can use them to ask for live quotes, and simply say 'done' if they agree with the prices, or say 'pass' if they wish to decline an offer.
However, Kraken insists that there are no discounts on the pricing. The exchange will always bid below and offer above the market. Even so, it notes that the quotes generally stay inside the spread of the order book. It also charges no additional fees, and the quoted prices are all-in.
Pros of Kraken:
Great security
High liquidity
Low fees
User-friendly
Plenty of supported coins
Global availability
Cons of Kraken:
No discounts on pricing
Slow connection
4. HitBTC
Another good option worth exploring is HitBTC, which was established back in 2013. The exchange offers dedicated OTC services, once again, only for traders who can dedicate a necessary minimum of $100,000.
This exchange also charges trading fees, although only 0.1% per transaction, which is not too bad, considering some of its competitors.
However, it should also be noted that HitBTC does not manage its OTC desk itself. Instead, that is the responsibility of one of its partners, Trustedvolumes.com.
Outsourcing this responsibility to a third party has made many in the crypto community skeptical. The skepticism is also increased by the fact that the exchange is not transparent when it comes to its business. However, it is still a major market, and as such, it is worth exploring, although there are better options if you have concerns about it.
Pros of HitBTC:
Intuitive interface
A good number of supported coins
Low fees
Good security
Multi-language chat
Cons of HitBTC:
Lack of transparency
It doesn't manage its OTC desk itself
5. Circle Trade
Then, there is Circle Trade — the OTC brokerage department of a company Circle. Circle is largely perceived as a trustworthy company, which was even invested in by Goldman Sachs.
As for its Circle Trade, it is considered just as trustworthy, and it provides a private crypto broker for institutional investors, as well as for wealthy individuals. It is quite busy, too, as it sees an estimated turnover of approximately $2 billion each month.
However, it should be noted that Circle only works with some of the largest trades. It used to have a minimum admission limit of $250,000. However, that was raised to $500,000 some time ago.
Meanwhile, its average deals are at around $1 million, anyway, so while Circle only accepts the most wealthy of traders — it doesn't seem like it lacks in clients or business. In fact, quite the opposite.
While the minimum admission limit may seem quite high, sitting at half a million, its CEO, Jeremy Allaire, once said that there are many deals within Circle's OTC Desk service that exceed $100 million.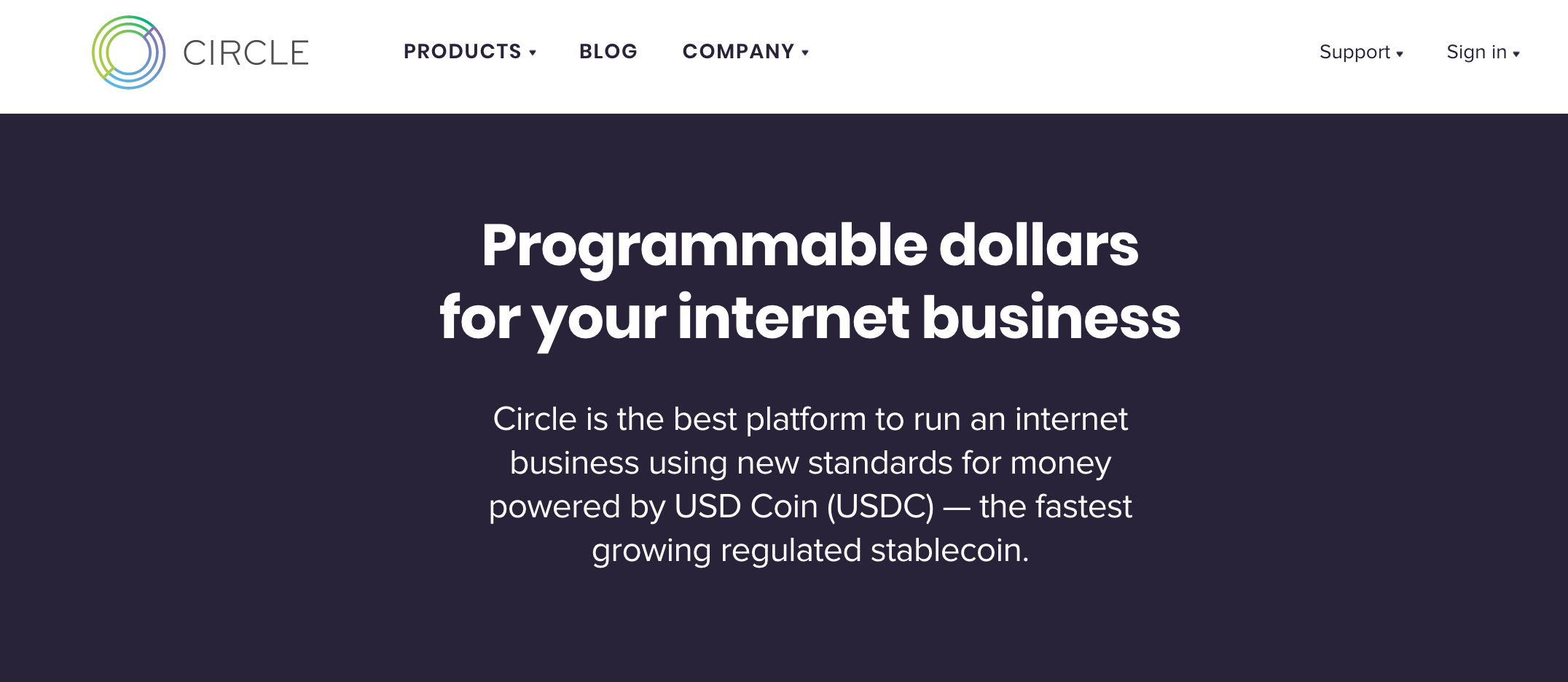 Pros of Circle Trade:
Available globally
Trustworthy
Focuses on institutional investors
Great liquidity
Cons of Circle Trade:
Very high minimum admission
6. Binance OTC
Last but not least, we have Binance OTC. Now, Binance is one of the world's largest exchanges, and maybe even the best-known crypto business around the world these days.
In only a few years, it developed its exchange, blockchain, DEX, multiple fiat-to-crypto exchanges around the world, it started the IEO trend, and that's still only scratching the surface of what Binance does.
So, naturally, it also has its own OTC desk, where you can trade Bitcoins in large volumes with others looking for the same type of deal. It launched its OTC over a year ago, in January 2019.
Like most others, Binance also has a minimum trade of $100,000. Also, it has 0.1% trading fees, which is not too expensive, as mentioned before. However, Binance always tried to be the best it could, and definitely to provide a better deal than competitors whenever and wherever possible.
This is why its Binance OTC brought some extra advantages, such as access to over 80 cryptos listed on the exchange. Next, it offers quick pricing and fast, simple settlements for the users' convenience. And, of course, it is a platform with millions and millions of users, which means that there is quite a lot of action going on on the exchange and its services.
In order for users to create an account, they need to fulfill two requirements:
Owning a Binance Level 2 (verified) account or above
A trade order of at least 20 BTC
Pros of Binance OTC:
Part of Binance's ecosystem
Low fees
Excellent selection of supported coins
Quick pricing and simple settlements
Excellent liquidity
Cons of Binance OTC:
Somewhat higher minimum admission
Conclusion
With that, we would end our list of the best Bitcoin OTC brokers. There are many more out there, but these are some of the best known and the most trustworthy OTC Bitcoin markets in the industry. As mentioned, you should still take a deeper look into each of these and research every aspect of their services before you start dealing with them.
After all, there are significant amounts of money involved with trades on these services, and that should not be taken lightly.
Frequently asked questions
How does OTC trading differ from traditional exchange trading?
What are the advantages of OTC trading?
Disclaimer
In line with the Trust Project guidelines, the educational content on this website is offered in good faith and for general information purposes only. BeInCrypto prioritizes providing high-quality information, taking the time to research and create informative content for readers. While partners may reward the company with commissions for placements in articles, these commissions do not influence the unbiased, honest, and helpful content creation process. Any action taken by the reader based on this information is strictly at their own risk.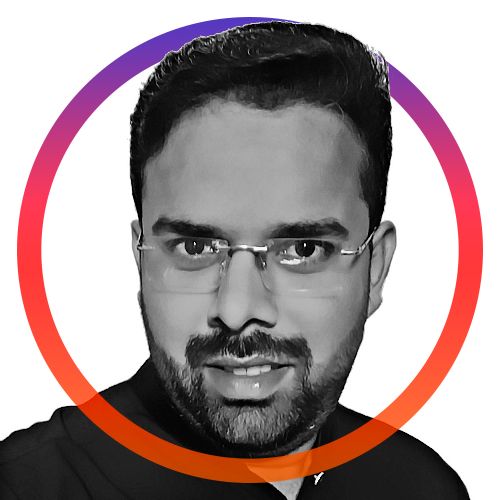 Ali is a journalist with experience in web journalism and marketing. Ali holds a Master's Degree in Finance and enjoys writing about cryptocurrencies and fintech. His work has...
Ali is a journalist with experience in web journalism and marketing. Ali holds a Master's Degree in Finance and enjoys writing about cryptocurrencies and fintech. His work has...
READ FULL BIO
Sponsored Sponsored