Crypto signals on Telegram can come in quite handy if you are new to trading. However, the benefits are not exclusive to rookie traders only. Good Telegram crypto signals groups can also help experienced traders by allowing them to streamline their trading strategies without having to spend hours doing extensive analysis of every crypto in their portfolio.
There's a catch, though. With a plethora of Telegram signals providers out there, you're essentially spoiled for choice. And to make things worse, there are a lot of scam signal channels out there that you wouldn't want to touch with a ten-foot pole.
This guide featuring some of the best crypto signal groups on Telegram aims to help you bypass such challenges, so you can go on and find an ideal Telegram channel that meets your expectations.
Without much ado, let's get to some of the best crypto signals providers on Telegram!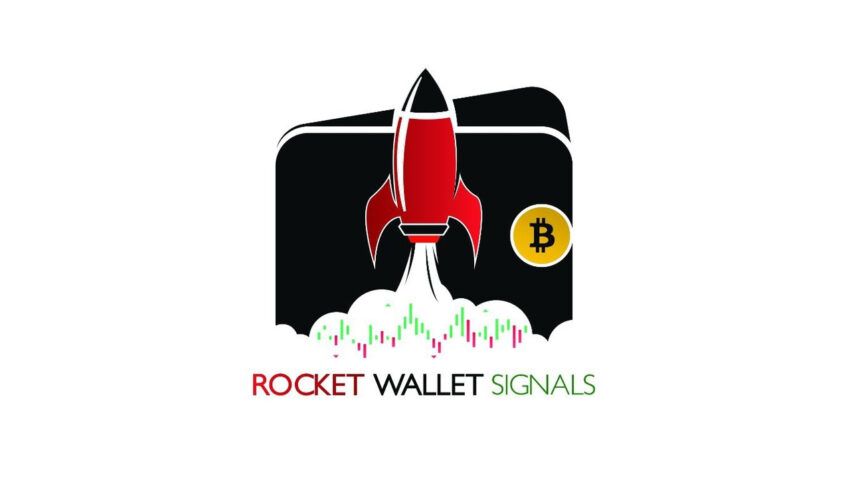 Rocket Wallet Signals is a Telegram-exclusive service offering crypto signals on spot and margin trading since September 2020. The channel is led by the founder, Adam, who has years of trading experience under his belt. The group is generally accommodating to new and experienced traders alike.
How does Rocket Wallet Signals work?
The Rocket Wallet team claims to be all about responsible trading and giving their VIP members insights into the current market situation. There is a free channel with around 36,000 members that offers a decent volume of learning materials and market insights regularly.
In addition, there are four paid VIP channels, including VIP signals, VIP updates, VIP insights, and VIP chats. These channels primarily focus on trades and market updates and offer live signals for members to refer to in real time.
The Rocket Wallet Signals Bot regularly shares the latest profit reports and other meta information that can be accessed by members of all channels (including the free public channel).
What makes Rocket Wallet different from most signal groups is that they additionally provide a moderated VIP Chat group for discussions about ongoing signals, trends, or general questions about cryptocurrencies and the moderator team tries to leave no questions unanswered.
In general, Rocket Wallet members receive 1–3 signals per day, although on some days, the number goes up to five or higher. All said, the team seems to prioritize quality over quantity.
You get the option to follow the signals manually or, alternatively, automatically with the leading trading bot solution for Telegram. As of this writing, the channel has an accuracy rate of more than 70%.
Rocket Wallet Signals pricing
The monthly subscription package costs $150. However, you could save considerable amounts with longer-term plans, such as the six-month plan, which costs $690 or the yearly plan, which costs $990.
For any inquiry about joining the VIP channels, you can reach out to the Rocket Wallet Bot.
Rocket Wallet Signals Pros and cons
| | |
| --- | --- |
| Pros | Cons |
| Multiple channels based on the purpose they serve. This allows you to know what to expect from a particular channel before you join it. | The admins don't seem to do enough to promptly remove spammers. |
| Daily reports on popular cryptocurrencies along with market insights help you to stay updated. | |
| Reasonable price — especially on longer-term plans. | |
| The quality of the signals is generally good. | |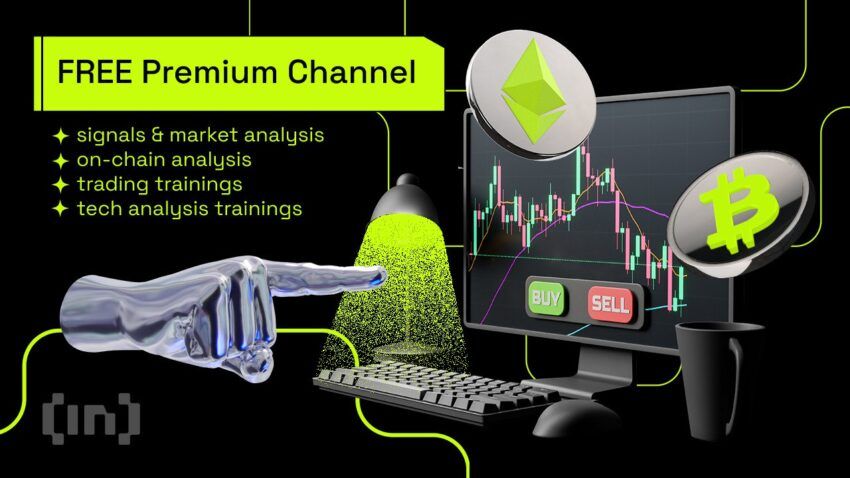 BeInCrypto is a large media ecosystem with over 10 million traders and crypto enthusiasts visiting it monthly. To let these people discuss crypto and trends, and get advice, we created an open group Trading Community on Telegram. Crypto-enthusiasts, from newbies to experienced traders, can ask questions and receive answers from BeInCrypto experts there. And for those who need more profound insights, exclusive educational content, and signals (disclaimer: not financial advice), there is also a free Premium Channel on Telegram.
Let's have a closer look at what you will find in this crypto community.
Beloved by more than 26,000 English-speaking members, BeInCrypto Trading Community provides many valuable features for its members.
Technical analysis on coins – price movements analysis and predictions. Read daily analysis, watch weekly TA videos, or just ask for it in the chat and our traders will share TA with you as soon as they see it.
#BonusHunter – The best offers from the crypto industry: learn first about airdrops, get life hacks on how to win trading tournaments, and get bonuses from BeInCrypto's partners.
Free Trading Basics course: watch a 5-min video series and get ready to start trading!
Breaking News from the crypto world: learn first, move fast, and stay safe.
Project reviews – Learn about the best crypto cards, exchanges, wallets, new coin listings, etc.
Technical Analysis LIVE Streams – BeInCrypto Global Trader and Senior Analyst go live every Monday (usually 6 PM CET) and share an overview of notable market events and price forecasts. You can also ask questions during the stream right in the chat – and receive an expert answer immediately.
Join BeInCrypto Community right away. We would love to see you there: ask questions, share your ideas, and be in crypto!
Free BeInCrypto Premium Channel differs from any other premium channel you'll find in this list. It gives you a more personalized experience, and even exclusive educational content by BeInCrypto traders and analysts!
Daily signals by the team of experienced traders: we are proud of our performance and regularly disclose it in the open group.
Daily exclusive technical analysis
Regular on-chain analysis
Introduction to Technical Analysis course from our Senior Analyst
Easy trading: regular trading demonstrations with comments from our Technical Analyst & Trader
The total performance of BeInCrypto signals from June 27, 2022, to December 1, 2022, is +781% ROI.
Disclaimer: not financial advice!
Pros and cons
| Pros | Cons |
| --- | --- |
| High performance of signals | Relatively lower frequency of signals during the bear market |
| Managed by professional traders from one of the leading crypto media across the world | |
| FREE life-time unlimited access | |
| Daily technical analysis | |
| Regular on-chain analysis | |
| Introduction to Technical Analysis course included | |
| Regular trading demonstrations with comments | |
How to join BeInCrypto Premium Channel?
To join free BeInCrypto Premium Channel, you don't need to pay any subscription or service fee! BeInCrypto provides free access to Premium Channel as part of its educational project. But to cover costs, we have partnered with several well-reputed exchanges and crypto projects. Therefore, to join a premium channel, you need to follow a few simple steps by clicking on the button below: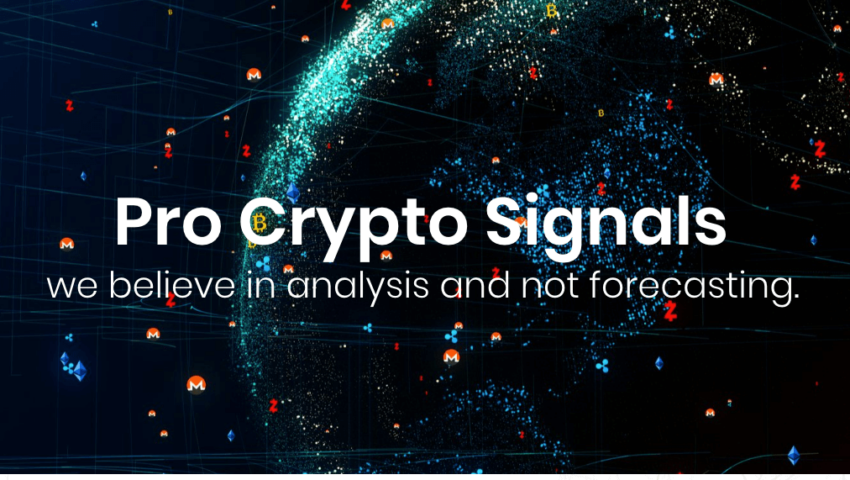 Pro Crypto Signals is one of the oldest crypto signal groups on Telegram, having been around since 2018. It prides itself as one of the few premium Telegram groups to have delivered over 3,000 signals with more than 80% accuracy.
How does Pro Crypto Signals work?
The Pro Crypto Signals team consists of two seasoned traders, each with 11+ years of experience. The group provides users with short, middle, and long-term signals, thus providing a wide range of options for users looking to make trades and profit.
The services on offer include:
Alts/BTC/USDT Signals
Capital / Risk Management
Trading Strategy
Automated Trading (optional)
Perfect Trade Setups
Active and Friendly Support Team
Premium Chat Room
The team has so far kept its signals limited to Binance signals, Bittrex, and Poloniex. On average, they deliver around 100 signals per month. The platform also has support for auto trading, so you can configure the service's auto trading bot by connecting your API keys
Pro Crypto Signals pricing
Pro Crypto Signals provides different subscription plans for users. You can choose to pay a monthly fee of $200, $600 for six months, and $1,200 for 12 months subscription (as of October 2022).
Pros and cons
| | |
| --- | --- |
| Pros | Cons |
| Impressive track record both in terms of quantity and quality of signals. | Signals are limited to only Binance signals, Bittrex, and Poloniex |
| Supports auto trading | |
| Active community with a premium chat room | |
| Additional services, such as risk and capital management | |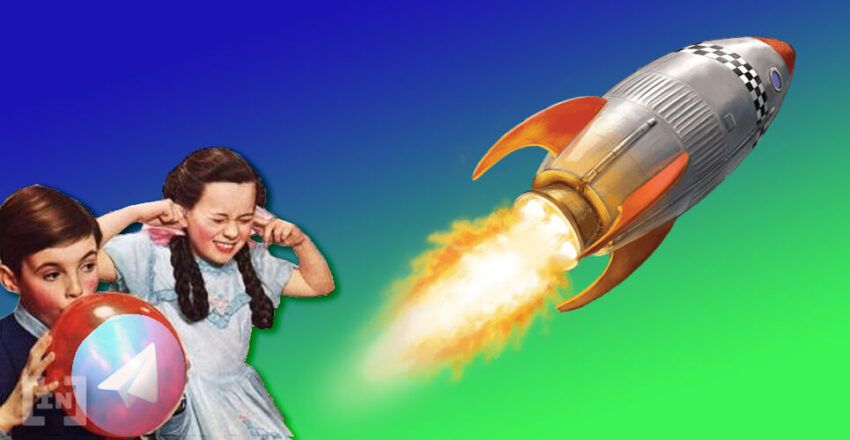 CoinSignals is another major crypto signals provider on Telegram that's worth checking out. The service started operating in 2019 and has since managed to hold an impressive track record of 89% accuracy.
How does CoinSignals work?
CoinSignals claims to have an intelligent system in place that builds on the experience of a group of professional traders. It also has an AI system that automatically scans multiple crypto exchanges to compile a list of all available market opportunities. Traders can leverage this feature to find the best entry and exit points of trades with promising RoI potential. It offers three types of signals – BTC-based pairs, USD-based pairs, and USDT-based pairs.
CoinSignals also has a free crypto signal channel that provides market news and basic signals (but no customer support or other premium features). CoinSignals mainly focuses on Binance signals, BitMEX signals, and Bittrex signals.
Consistency is generally on the higher side, which is even more impressive considering that the group regularly delivers more than 100 signals per month for different cryptocurrencies. Automated trading is also supported, which allows you to connect your API keys and use the service's advanced bots to trade on supported exchanges.
CoinSignals pricing
CoinSignals provides three subscription tiers. You can pay 0.01 BTC for 30 days, 0.03 BTC for 90 days, and 0.1 BTC for a year (as of October 2022).
Pros and cons
| | |
| --- | --- |
| Pros | Cons |
| Trading signals are generated by a complex system consisting of AI and ML and hence lack human emotions. | Covers mostly Binance signals, BitMEX signals, and Bittrex signals. |
| Supports auto trading | |
| Even the free channel provides signals with entry and exit points | |
| AI-generated lists featuring promising trading pairs across the biggest exchanges | |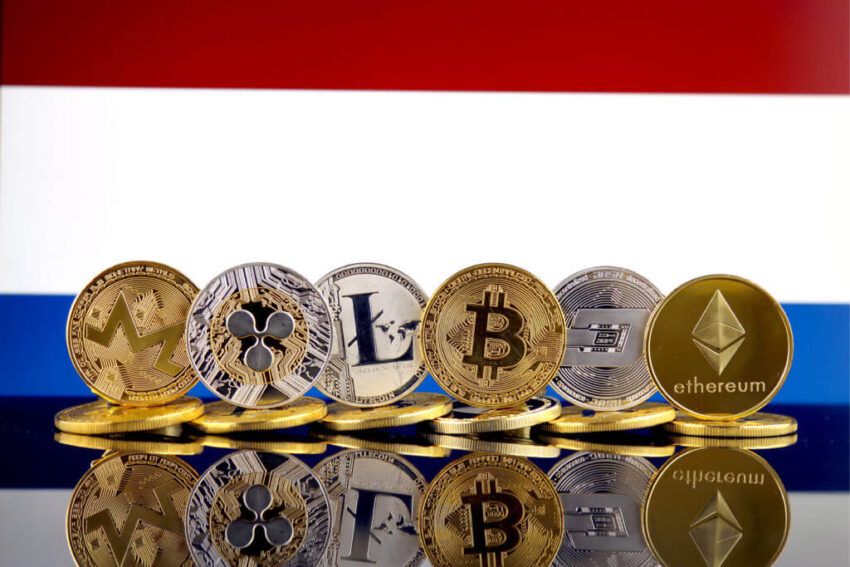 Known for its spot trading signals and YouTube videos, Verified Crypto Traders is run by a team of highly experienced and registered traders in the Netherlands. It is currently one of the most popular and reasonably priced crypto signal groups on Telegram.
How does Verified Crypto Traders work?
Verified Crypto Traders has three Telegram channels and one group for Platinum members. The service claims to rely on complex mathematics and patterns to predict market movements.
Without delivering into too many details, this is how it works — the admins post crypto buy signals in the respective channel, depending on Swing or Scalp trades. Each post on all three channels come with key details such as buying range, take-profits, and stop-loss. In addition, there is also an option for directly following a particular signal using their native Cornix bot.
Verified Crypto Traders also offers auto trading, live trading support, and webinars for group members to improve their knowledge of cryptocurrencies and trading.
Verified Crypto Traders pricing
Paid memberships are available for $99 for one month, $270 for three months, $540 for six months, and $999 for one year.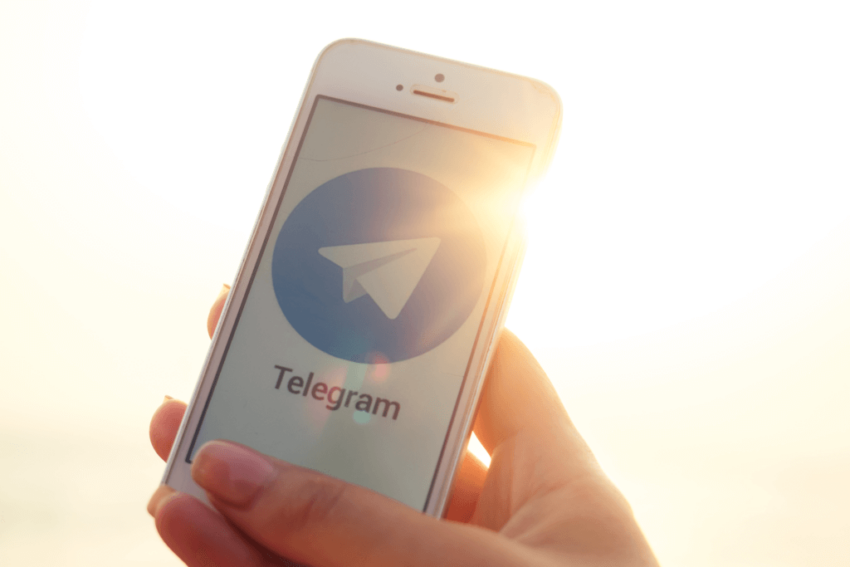 MYC Signals is affiliated with Mycryptopedia, a website that provides educational materials on blockchain and cryptocurrencies. It is one of the few popular Telegram signal groups with a relatively large following to offer signals on both spot and futures trades.
Launched in 2018, MYC Signals currently has a members count of 38,000+ and 800+ for the free and premium channels respectively.
How does MYC Signals work?
MYC currently supports the following exchanges: KuCoin, Bybit, Deribit, Binance, Binance Futures, Huobi, BitMEX, and Bittrex. You can join the premium groups by simply paying with crypto or a credit/debit card. Premium members can follow signals both manually and automatically.
Users can pick any of the following membership packages: BTC only, BTC plus altcoins, and crypto futures. On average, MYC Signals provide 50–70 signals and trading ideas per month.
The 24/7 customer service helpline seems decent and additionally, the MYC team promises to offer refunds for subscription payments that don't yield a positive ROI for members.
MYC Signals pricing
The monthly subscription fees of the BTC-only Spot, BTC+Alt Spot, and Crypto Futures packages are $60, $120, and $150 respectively.
Pros and cons
| | |
| --- | --- |
| Pros | Cons |
| 3 distinct products to match your trading preference | No free channels |
| Reasonable pricing across all subscription packages | |
| Signal accuracy of 80%+ on average. | |
| Supports up to 125x leverage on futures signals | |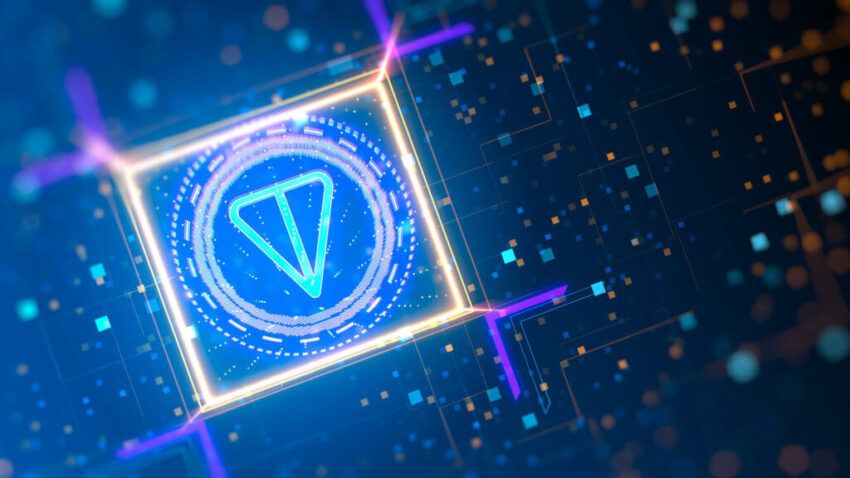 Hailing from India, Universal Crypto Signals has marked its presence among the top Telegram crypto signals providers. It comprises a team of technical analysts who have been providing crypto signals regularly for the past four years (and counting).
The team behind Universal Crypto promises to provide "the best and most accurate crypto trading signals" alongside key details including the ideal entry points, targets, and stop-loss points.
How does Universal Crypto Signals work?
The channel covers several exchanges including Binance, Bittrex, Bybit, Bitmex, Huobi, Kucoin, Okex, and Coinbase. In addition, they also provide daily Bitcoin price updates and general market updates.
It also regularly provides Bitcoin analysis and crypto market cap analysis along with BTC dominance analysis, alts index, etc.
Universal Crypto Signals provides six types of plans, including:
Altcoins & spot Trading Premium
Fully AUTOMATED Altcoins & spot trading Premium
Margin/Leveraged Premium
Fully AUTOMATED margin/Leveraged Premium
Altcoins & Spot+margin Premium
FULLY AUTOMATED Altcoins&spot + Margin Trading
Universal Crypto Signals pricing
| | | |
| --- | --- | --- |
| | Monthly subscription fee | Yearly subscription fee |
| Altcoins & spot Trading Premium | $66 | $540 |
| Fully AUTOMATED Altcoins & spot trading Premium | $91 | $774 |
| Margin/Leveraged Premium | $81 | $646 |
| Fully AUTOMATED margin/Leveraged Premium | $111 | $916 |
| Altcoins & Spot+margin Premium | $120 | $900 |
| FULLY AUTOMATED Altcoins&spot + Margin Trading | $155 | $1,200 |
Pros and cons
| | |
| --- | --- |
| Pros | Cons |
| Personal support that covers general queries about the platform, trading ideas, analysis, or basically anything related to digital assets. | Too many subscription packages might end up confusing some traders. |
| A Premium Trollbox where users get a chance to discuss and share trade ideas with premium users and admins. | |
| Trade setups with ideal entry points, targets, stop-loss points, and proper risk management strategies. | |
| Multiple types of analyses including crypto market cap analyses, BTC dominance analyses, and so on | |
| Affordable pricing | |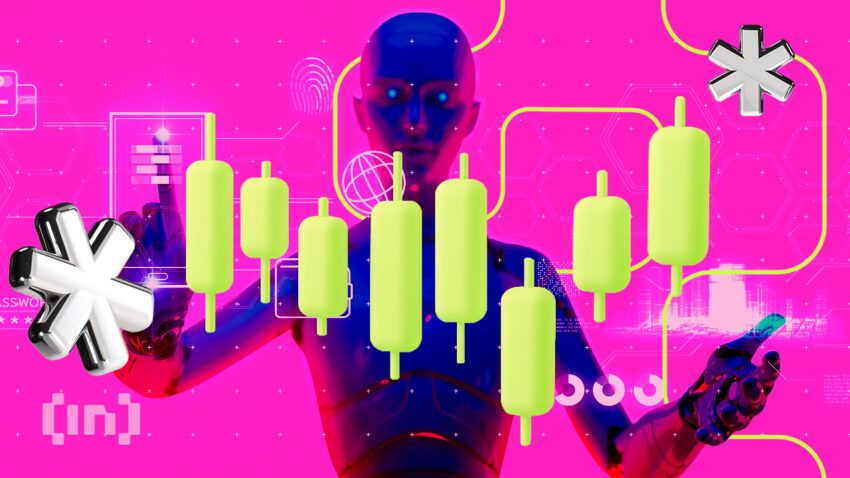 Despite being the proverbial new kid on the block, 4C Trading has managed to make its way to the top hierarchy of crypto signal groups with its highly macro-focused approach. The team behind the group aspires to be a world leader in crypto bot trading, and that reflects in their ever-improving automated crypto trading platform.
How does 4C Trading work?
4C Trading has deployed smart bots in its Telegram signal channels that enable members to execute fully automated trades. These signals work on Binance and include several cryptocurrencies including BTC, ETH, LINK, BNB, and SOL.
The process is relatively simple if you are familiar with auto trading. First, you need to subscribe to 4C Trading, and then create an API key on your exchange. After that, simply connect your account to the 4C Trading dashboard and let the bots do the heavy lifting for you.
You could try out the signal quality by signing up for a free trial. Alternatively, you could also go straightway for one of the three paid subscribers packages to gain instant access to deep market, market analyses, and a highly active trading community on Telegram.
If you have some spare capital (to the tune of $50,000), you could also consider joining their Investors Club. There is no fixed membership fee and the Club grants you access to some of "the most advanced trading algorithms."
4C Trading pricing
4C Trading has three membership tiers — Beginner, Advanced, and Expert — with a monthly fee of $59, $139, and $179 respectively (as of October 2022). The perks in each tier are pretty much the same and include full access to deep market analysis, channels, chat features, smart bots, trade signals, and such. The only difference is that the max capital per bot for the three categories stands at $2,500, $5,000, and $10,000 respectively.
Pros and cons
| | |
| --- | --- |
| Pros | Cons |
| Excellent platform for those preferring bot trading. | Supports far fewer exchanges than some of its competitors. |
| Access to deep market and in-depth market analyses. | |
| Active community on Telegram | |
| Affordable pricing | |
| Access to advanced trading algorithms for members of the Investors Club | |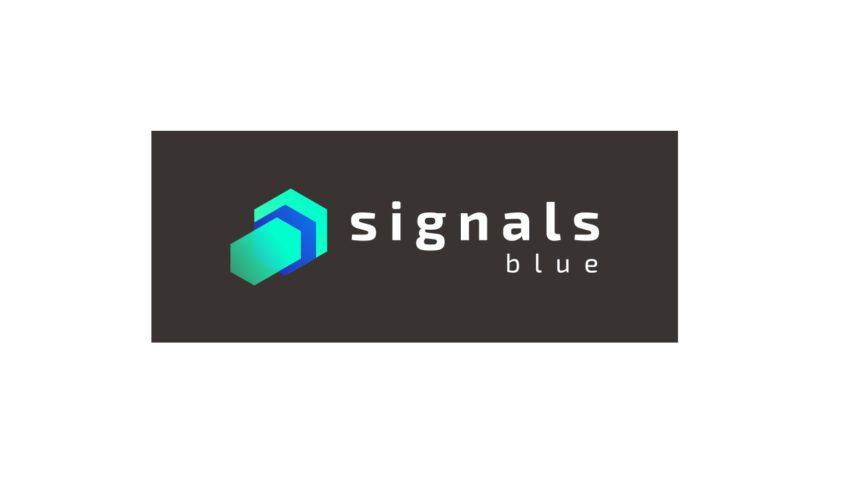 Signals Blue is another relatively new player in the crypto signals space that appears to know its onions with crypto signals from popular exchanges like BitMEX, Bittrex, and Binance. If you're looking for a crypto signal group focused on auto trading, then Signal Blue with its support for API signals and Cornix automation is definitely an option worth mulling over.
How does Signals Blue work?
Signal Blue's services are compatible with leading exchanges such as KuCoin, Coinbase Pro, Kraken, Huobi Global, and the likes. It provides signals for Bitcoin and several major altcoins, along with notifications on achieved targets. Each signal comes with key info such as a target value, a stop-loss value, and the exchange where the trade could yield the maximum profit.
In addition to the Telegram group, Signal Blue also shares signals via API for advanced users (JSON, webhook). You could also link Cornix with your Binance, Huobi, or KuCoin accounts to automate your trades based on signals.
Signals Blue pricing
The Blue Premium subscription pack will cost you about $216 for one month, $435 for six months, and $875 for lifetime access.
Pros and cons
| | |
| --- | --- |
| Pros | Cons |
| Support some of the most popular exchanges. | Paid memberships cost considerably higher than many competitors. |
| Excellent resources for auto trading. | |
| Signals come with key data such as the ideal entry points, percentage profit to get from the trade, ideal open price, stop loss, targets, and other detail | |
| Generally high accuracy (the claimed accuracy in September 2022 was just under 91% | |

What is a Telegram crypto signals group?
A crypto signal group on Telegram is basically a team of expert traders and analysts who offer market insights and trading suggestions. The goal is to help group members with a set of instructions regarding what cryptocurrencies to buy, the price to buy at, stop-loss points, sell-targets, and other such key info.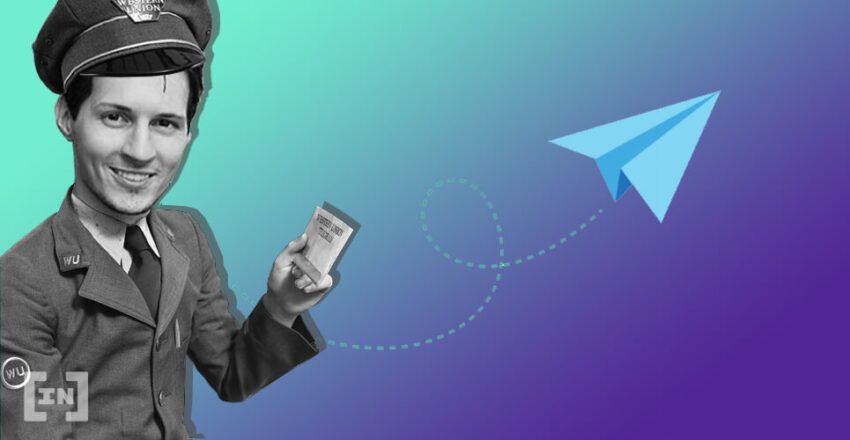 Crypto signal groups are becoming increasingly popular because they free traders from the need to conduct their own research and analyses. Needless to say, this is particularly useful for rookie crypto traders who are not much familiar with the asset class. That said, crypto traders — rookie or seasoned — still have a responsibility to manage their accounts and monitor market dynamics carefully.
While you could check out a signal group and plug into it, you should also have a basic understanding of how social trading and risk management strategies work.
How do crypto signals work?
As already mentioned, crypto signals are instructions from expert traders and analysts about the buying and selling of a digital asset at a specific time and price.
Crypto signals work by factoring in technical and on-chain analyses of an asset in addition to other influencing factors such as significant market events and trends. The recipients of these signals can then act on that information to find profitable trades and trading pairs.
Most crypto signal providers prefer Telegram (and sometimes Discord) for delivering their signals for the sheer convenience and interactivity these platforms offer. A typical signal generally contains five key pieces of information.
The asset on focus
The entry point for the trade
The direction of the trade
Take profit level
Stop-loss level
Once you receive a signal in your Telegram signal group, you should try to execute the trade at the earliest possible. Never forget that the crypto market tends to be more volatile than any other market and sometimes a trade opportunity can last only for a few minutes, if not mere seconds. As for executing the trades, you should sign up with a reputable cryptocurrency exchange or broker.
It is also worth noting that traders can implement the recommendations of a signal either manually or through bots by customizing all key parameters based on the signal provider's predictions. The latter, of course, is better suited for more advanced traders.
Why are signals great for traders?
They provide valuable trading data to their members.
With the insights that they produce, you can effectively manage your assets.
With signals, you learn how to use stop losses, how to set targets, and the appropriate points to exit and enter a trade to maximize your profits. They provide more in-depth information than what you could get on the Internet or via analyses on social media.
Earning Potential from Crypto Signals
Your potential profits depend on how you trade, your capital distribution strategy, and how much you put in. Providers are great for a novice investor who doesn't know much about cryptocurrency market dynamics, and they'll provide an excellent way for you to learn the ropes.
The signals will help you to know what to buy, how to make an investment, and how to make a profit. As for your earnings, however, it's difficult to come to an estimate. Holistically, the signal group in the crypto space – both short-term and long-term are always up for question since they vary significantly. Regardless, one important thing that you'll need to make money is the right knowledge – something signal operators offer.
How to join a crypto Telegram signal group?
The process is pretty straightforward — you just have to know the name of the Telegram signal group you want to join, search for it on your Telegram app (or on Telegram web), and then simply click the Join button. It's the same as joining any other Telegram group.
In the context of this article, say you are trying to join the BeInCrypto Trading Community on Telegram (@beincryptocommunity). You just have to open your Telegram app and search for that particular handle.
Beware, though, you may find a lot of scammers pretending to be a reputable Telegram group with very subtle variations in the user handle. For example, in the current context, when you search for the BeInCrypto Trading Community, you will also notice fake BeInCrypto groups with handles such as the one shown in the screenshot below. Notice that extra "1" (@beincryptocommunity1) and "a" (@beincryptocommunitya) in the deceptive handles? If you're not vigilant enough, it is easy to fall prey to such scams.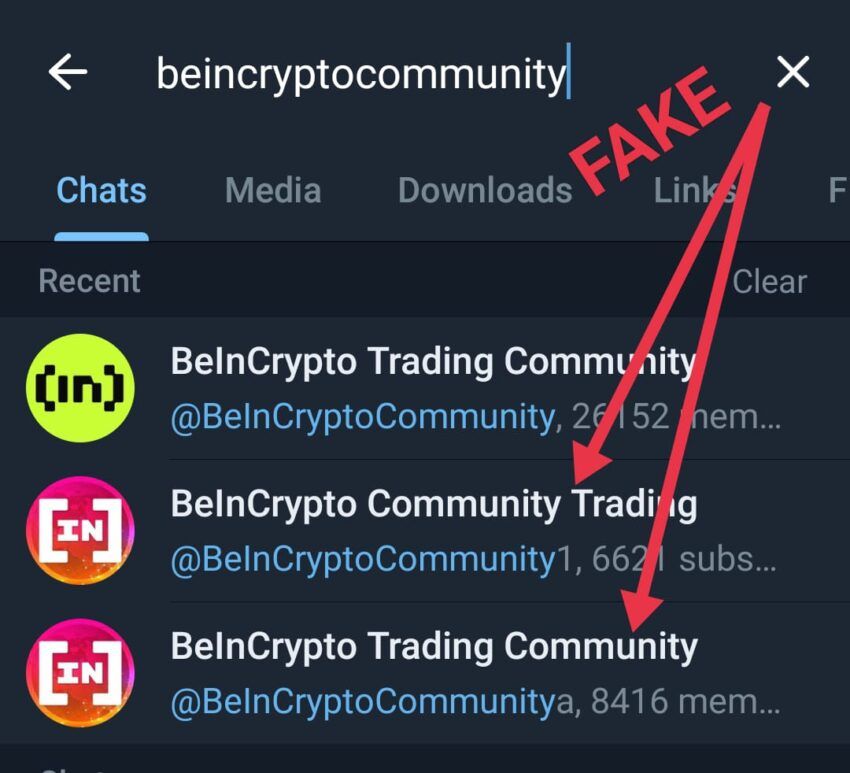 Once you find the correct group (In this case, @beincryptotradingcommunity), simply open it and click on the "Join" button. Easy as that!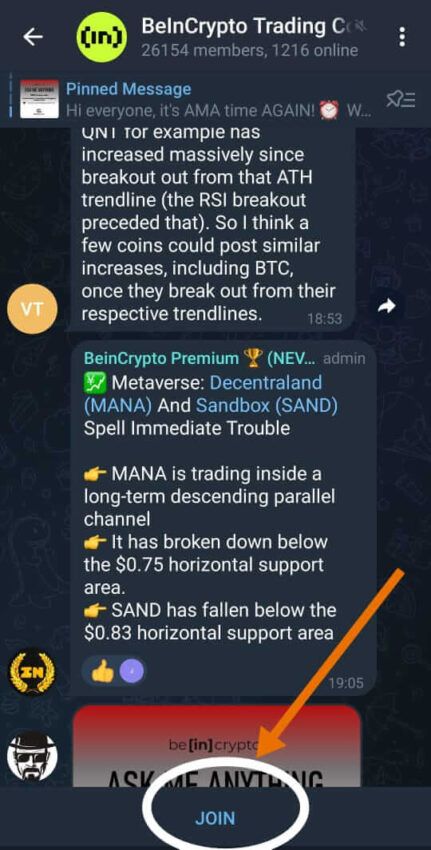 Note that the process may take a step or two extra for paid Telegram signal groups as they require you to make a payment before being let in.
And finally, how to find the best crypto signals group?
Wrapping up, as you can see, crypto signals groups come in really handy for any crypto trader who wants to be guided by experts that know their way around the market. If you're planning on joining one — be it a free or paid group — make sure to take your time to evaluate the following aspects.
How frequently do the group admins post signals?
What are the exchanges that they cover?
How accurate are their signals? Can they back the numbers with data?
What are the subscription plans prices (if it is a paid group)?
How good is the customer support service?
Any crypto signal group that offers a perfect blend of all of the above and then some is definitely a good fit for you.
Frequently asked questions
Are crypto signals a legit way to do trading?
What are some good crypto Telegram signal groups?
Are there free crypto signals groups?
Should I choose a free or paid crypto signals group?
Disclaimer
In line with the Trust Project guidelines, the educational content on this website is offered in good faith and for general information purposes only. BeInCrypto prioritizes providing high-quality information, taking the time to research and create informative content for readers. While partners may reward the company with commissions for placements in articles, these commissions do not influence the unbiased, honest, and helpful content creation process. Any action taken by the reader based on this information is strictly at their own risk.