Crypto signals are trading ideas from expert traders to buy or sell a particular cryptocurrency at a specific price or time. Cryptocurrency trading signals can be based on several factors, including news, technical analysis, and the current market climate. With the right one, a trader could unlock the door to substantial returns and improve their trading strategy.
What is a Crypto Trading Signal?
A trading signal service is researched by a group of expert traders and analysts who make recommendations on buying, selling and trading crypto to maximize profits.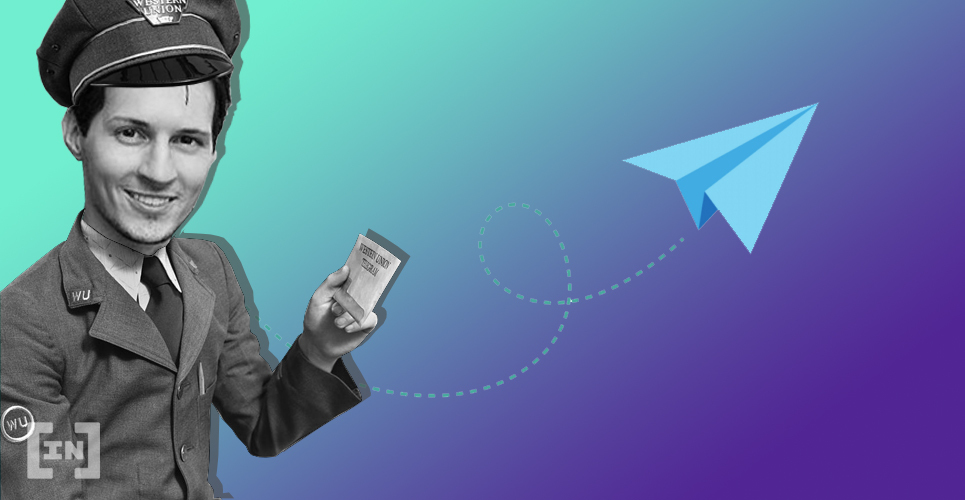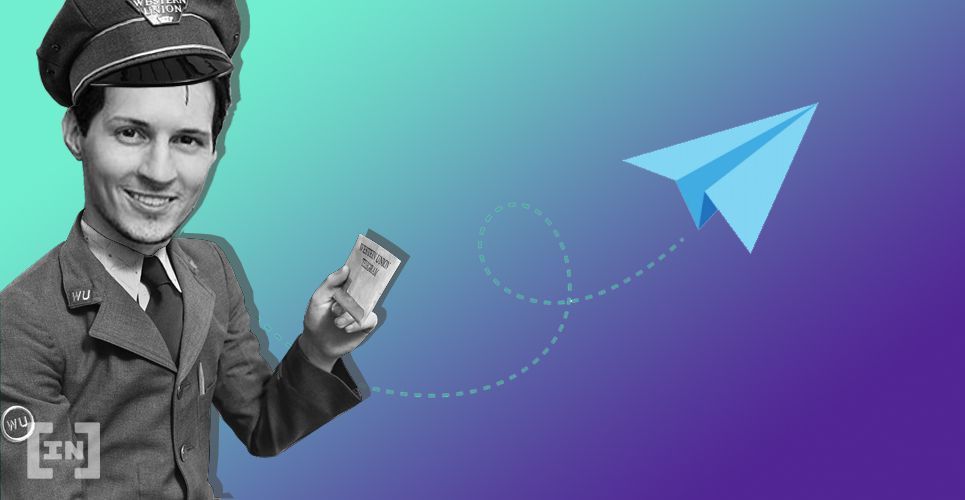 The best crypto signals are especially popular because their followers believe that they do most of the work for them. However, crypto traders still have a responsibility to manage their accounts and stay vigilant once they initiate trades.
While you could check out a signal group and plug into it, you also should know how social trading works—to a certain extent. You also should ensure that your trades are being effectively managed, and conduct proper risk management practices.
Most crypto trading groups charge their members monthly access fees. Thus, it's crucial that you carry out your due diligence before you make payments.
Why are Signals Great For Traders?
They provide valuable trading data to their members.
With the insights that they produce, you can effectively manage your assets.
With signals, you learn how to use stop losses, how to set targets, and the appropriate points to exit and enter a trade to maximize your profits. They provide more in-depth information than what you could get on the Internet or via analyses on social media.
Why Telegram is the Preferred Platform for Crypto Tradings Signals
Telegram's choice as the haven for crypto trading is primarily due to the density of the cryptocurrency trading community on the trading platform, it's the best tool for broadcasting messages to a large audience.
Telegram is more focused on privacy than other messenger apps. You can also use more messaging bots on the trading platform – better than what you can get on WhatsApp. Traders can take advantage of the RSS and automated bots to create broadcasts and share them with their group members.
Free Crypto Signals
Usually, the most accurate crypto signal service will charge a fee before allowing you to join their channel. Of course, given their expertise and the importance of the information on offer, it's somewhat understandable that they'll be looking to profit from it.
However, there are also some signal telegram groups that allow free entry. Free options are good. They're attractive because they allow you to save funds, but you might not get the level of accuracy that a paid signal provider gives.
Keep in mind that some channel operators run a scammy joint. Some of them pay for advisory services, while others simply go online to steal signals that have been published elsewhere. The genuine providers offer quality insights and cover their costs by advertising on other popular channels.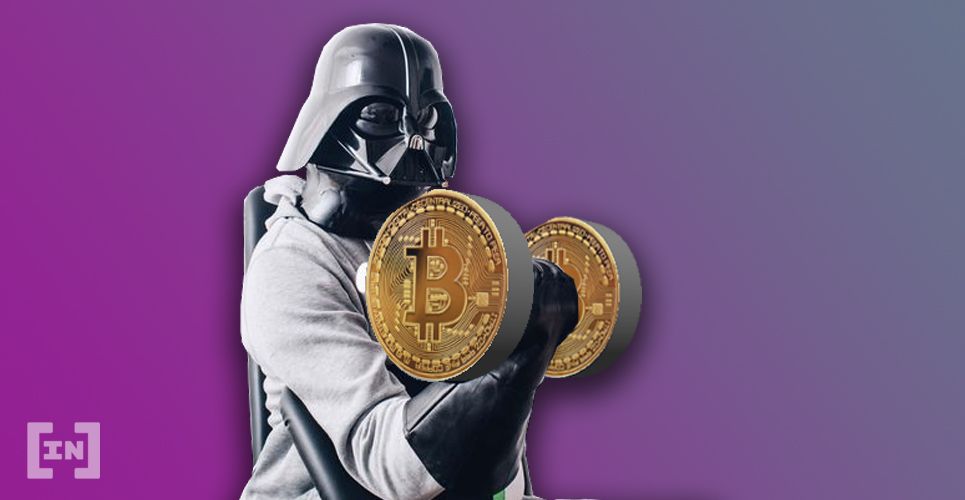 Earning Potential from Crypto Signals
Your potential profits depend on how you trade, your capital distribution strategy, and how much you put in. Providers are great for a novice investor who doesn't know much about cryptocurrency market dynamics, and they'll provide an excellent way for you to learn the ropes.
The signals will help you to know what to buy, how to make an investment, and how to make a profit. As for your earnings, however, it's difficult to come to an estimate. Holistically, the signal group in the crypto space – both short-term and long-term are always up for question since they vary significantly. Regardless, one important thing that you'll need to make money is the right knowledge – something signal operators offer.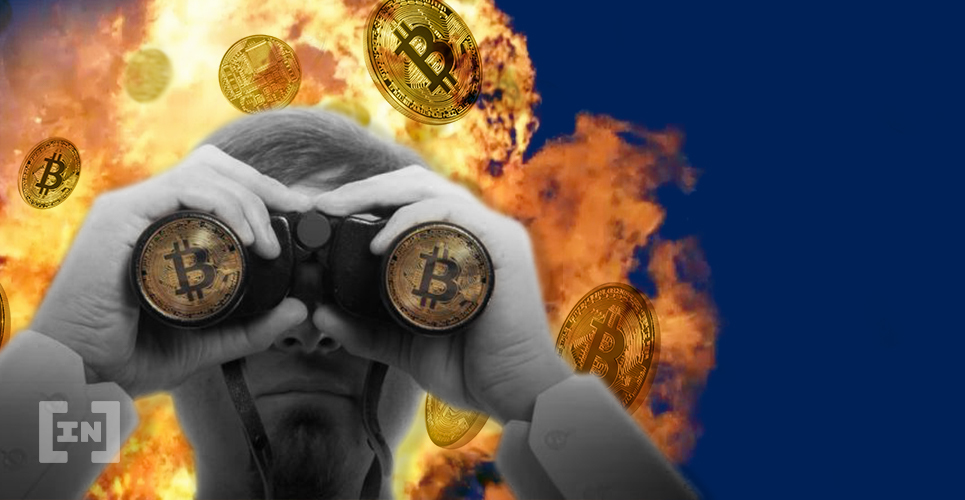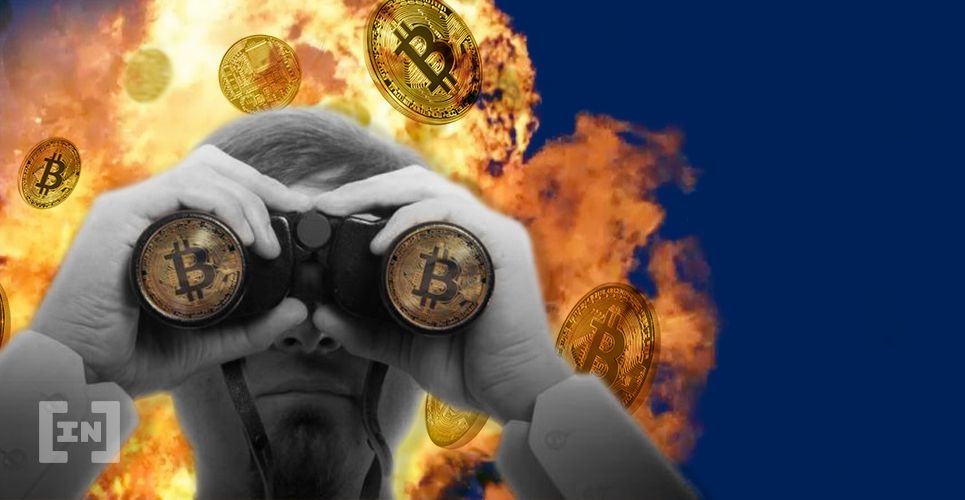 Without much ado, let's get to some of the best crypto signals providers on Telegram!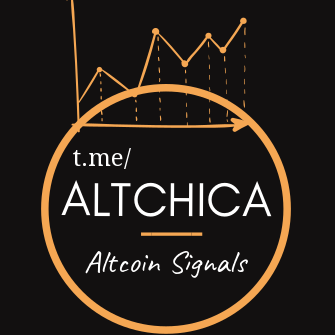 Altchica is a well-known Crypto Signals channel on Telegram that boasts over 6500 members. It was founded in October 2019 and is operated by Zoe, who prior to her crypto fame was a successful Forex trader.
Now, AltChica runs the most updated and most researched altcoins-only channel, exclusive to Telegram.
Key Features of AltChica:

AltChica has a strong community of traders and investors who use the signals to trade, learn and profit using cryptocurrencies.
Alongside the free channel, Altchica also has a VIP group that provides both Bitcoin and altcoin signals. Every VIP signal comes with all the information you need to make the trade, making it understandable even for beginners.
The Altchica VIP group posts signals and trades with up to an 80% accuracy rate and have a proven track record when it comes to their trading returns. This makes AltChica one of the more reliable channels in Telegram.
The VIP group made over +398% Profit without any leverage or margin trades in the last 30 days, showing that the signals posted are accurate and lucrative for the trader.
There is minimum one new VIP signal every day, including regular open calls on the channel. All VIP signals are available on Binance.com.
The starting price for Altchica's VIP membership is just 0.00594 BTC per month, which is perfect for beginners. Yearly and three-monthly packages are also available on the AltChica Telegram channel.
To join the VIP channel , send a message to Zoe at t.me/zchica to get started.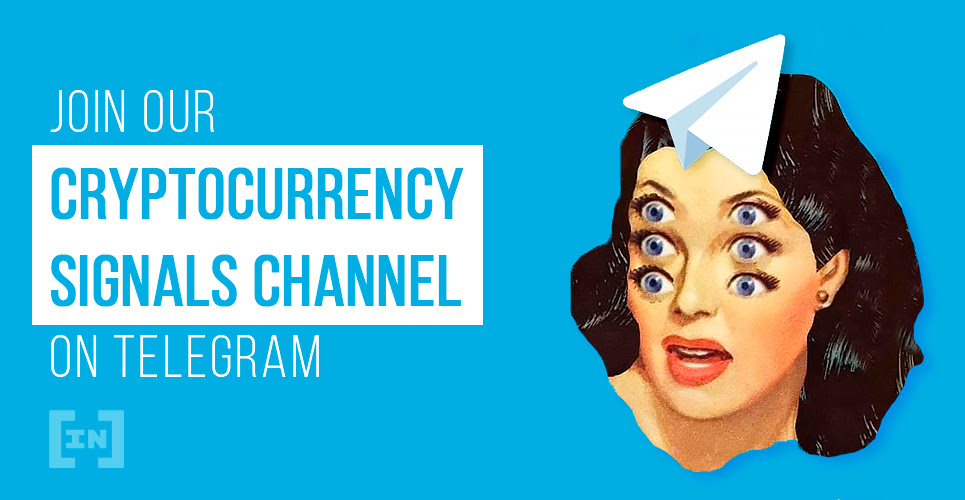 Key Features of BeinCryptocommunity:
BeinCryptocommunity is a social trading community managed by a group of trading experts from its parent company, BeInCrypto.com. BeinCrypto is one of the most visited cryptocurrency news outlets globally with a focus on real-time unbiased reporting of crypto news and technical analysis. Our channel is a community of cryptocurrency enthusiasts and traders.
BeinCryptocommunity is significantly different from the other providers on our list. The trading community provides impressive content from expert traders, along with real-time news and other trade setups and tutorials.
We also train and guide members into becoming PRO traders through a combination of educational content, project reviews, and live streams. The live streams function as weekly market recaps that provide our members with an overview of notable market events and forecasts. These streams are in-depth and based on clear technical analysis from experts. Want to know how experts see the market? You don't want to miss any of these live streams.
You also get instant updates from the BeInCrypto News Site, where you can stay up to date on the expert analysis, news, and price updates on cryptocurrencies.
Did I mention that it's free to join? Yes, it is.
Joining the BeinCryptocommunity means you'll have access to a team of expert traders who provides counsel and advice on crypto trading. Through discussions and updates from other traders in the channel, members can get a fresh perspective on the market, which could provide insights for future trades.
There aren't too many free-to-access crypto communities on Telegram that's loaded with so many benefits, but this one definitely stands out from the pack.
Fat Pig Signals is easily one of the more popular Telegram groups offering trading signals for Bitcoin and other major cryptocurrencies. Led by experienced traders, some users might even consider it as a veteran of crypto trading and signals.

Fat Pig Signals Key Features
As with most signals providers, Fat Pig has a free-for-all Telegram group, as well as one reserved for VIP users. You need to pay to join in the latter. As of press time, the free channel has a user-base of more than 25,000 subscribers, whereas the VIP channel has approximately 8,000 users. Note that the free channel only provides you with important market news and updates along with a select few signals from the VIP channel.
The VIP channel offers more personalized service and each signal is thoroughly analyzed with several technical indicators. This makes a better choice for anyone looking for detailed, personalized analyses of what position to occupy and when.
Fat Pig Signals has an established track record of more than 75% accuracy across all its signals. The channel offers Binance signals with risk management and Bitmex/ByBit signals for margin trading.
Fat Pig Signals offers short-, mid-, and long-term signals. It also offers portfolio management for your medium- and long-term goals.
The channel remains active all day long with 24×7 customer support, which is a big bonus for newbies and experienced traders alike.
A unique trait of Fat Pig is that the conversations on the channels, however technical, are not usually boring or monotonous. The admins and analysts have built themselves a rapport with the user base with their dark, engaging sense of humor.
Auto trading is supported, meaning the channel's native bots can be easily configured using your API keys.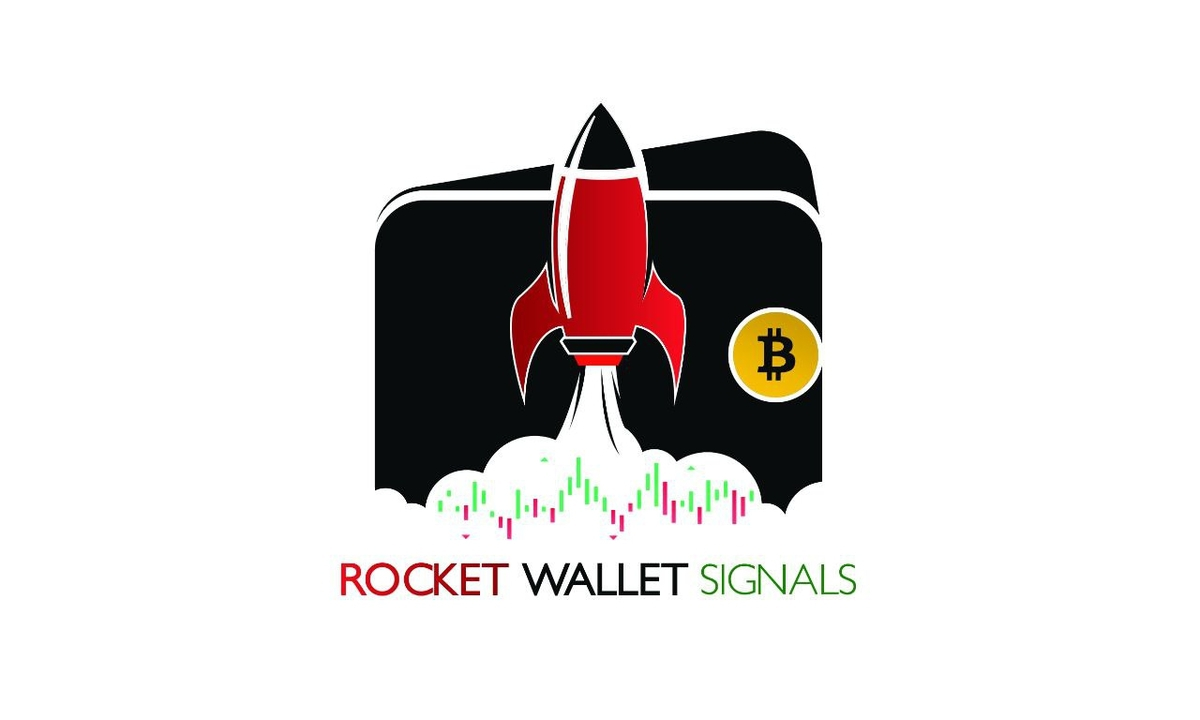 Rocket Wallet Signals is all about responsible trading and giving their VIP members insights into the current market situation. The free telegram group of Rocket Wallet Signals with currently over 35,000 members contains a small set of VIP signals and market updates for members to introduce what services the group is providing. This also includes monthly signal reports to verify past performances of the service.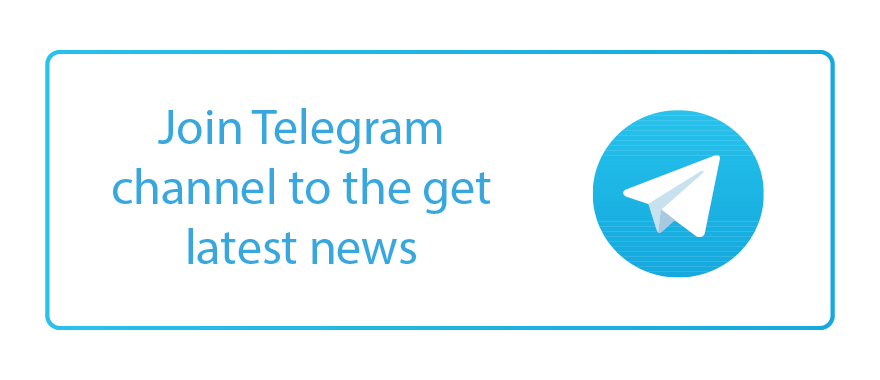 Key Features of Rocket Wallet:
What makes Rocket Wallet different from most signal groups is that they additionally provide a moderated VIP Chat group for discussions about ongoing signals, trends, or general questions about cryptocurrencies and the moderator team tries to leave no questions unanswered.
In general, 1-3 signals are posted daily.
Sometimes there might be over 5 signals per day, but since the focus lies on quality over quantity and not forcing trades, it's also possible to go without a signal for multiple days.
Rocket Wallet Signals can be followed either manually or traded automatically with the leading trading bot solution for Telegram.
With an accuracy of over 70%, strict risk management, regular market analysis, and great support in the VIP Chat at competitive subscription fees, Rocket Wallet Signals is definitely worth considering.
Telegram Signals is focused on crypto signals for all brokers and platforms. The service offers technical analysis on markets and trading pairs, as well as proper advice on making trades based on research and market developments.

Key Features of Telegram Signals:
The crypto signal group provides short, mid, and long-term signals.
It includes a crypto trading bot and auto trading
On the VIP Service Channel, Telegram Signals users will be able to access Altcoin signals, as well as signals for Ethereum, Ripple, Litecoin, Bitcoin Cash, and Bitcoin. For both, users get a detailed technical analysis of the perfect positions to occupy and why – all without needing to do any research.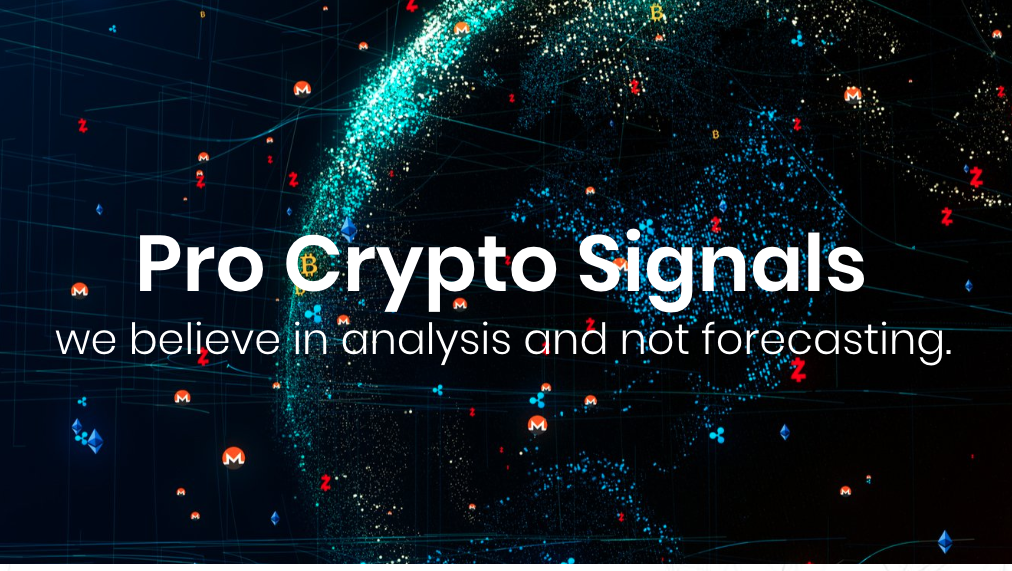 Pro Crypto Signals has been in operation since 2018, and its success rate has been rather enviable. It's given over 2,000 signals in less than two years of being operational.
Key Features of Pro Crypto Signals:
The service provides users with short, middle, and long-term signals, thus providing a wide range of options for users looking to make trades and profit.
Pro Crypto Signals keeps its Telegram crypto signals limited to Binance signals, Bittrex, and Poloniex – three of the top crypto exchanges in the world. This cryptocurrency exchange provides most of the crypto market pairs available today, and by covering them, it provides its users with the opportunity to make trades based on expert technical analysis.
This provider is also somewhat consistent, as it provides multiple signals for different types of traders who would like to join its service. The provider gives out over 100 signals on its Telegram channel monthly, and they even have a sizable amount of data flowing on its channel for free signals too.
The platform also has support for auto trading, so you can configure the service's auto trading bot by connecting your API keys. Many providers still don't offer support for bots, so it's evident that these guys are looking to set the trend.
Pro Crypto Signals provides different subscription plans for users. You can choose to pay a monthly fee of $222, a quarterly $500 payment, pay $1,000 for 6 months, and go for the yearly $2,000 fee.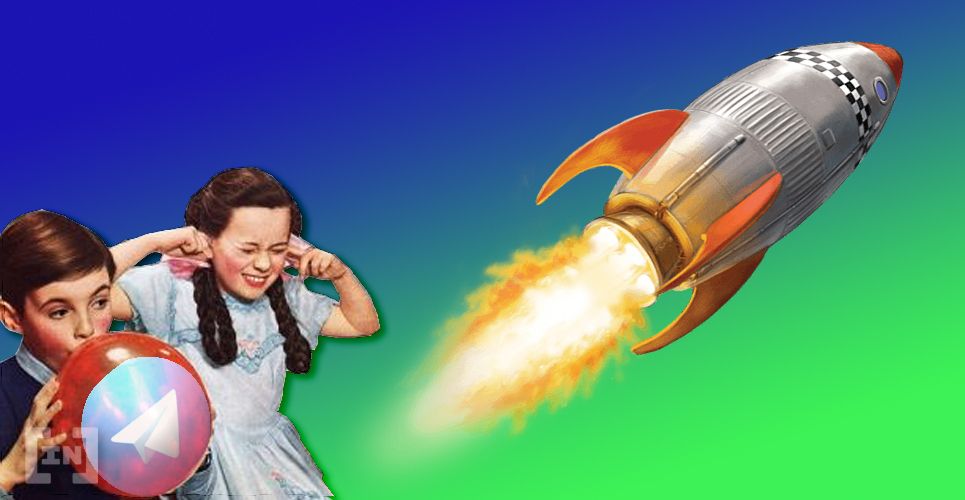 CoinSignals is another impressive crypto provider on Telegram that's worth checking out. The service started operating in 2019, and in that time, it's been able to achieve a winning rate of 89% on the signals it provides.
Key Features of CoinSignals:
With CoinSignals, users get three major types of signals – BTC-based pairs, USD-based pairs, and USDT-based pairs. The service provides short and middle-term signals from a team of technical advisers and professional traders.
CoinSignals majorly covers Binance signals, BitMEX signals, and Bittrex signals. They cover a significant portion of crypto trading pairs so that users won't be missing out at all. In this group, you also get a free signals portal that provides relatively accurate signals. However, it's worth noting that their free channel is majorly restricted to Bitcoin signals alone.
When you upgrade to the pro version, you get your hands on all of the other altcoin signals. Consistency on this platform is pretty high, as they post over 100 signals monthly for different cryptocurrencies. Automated trading is also supported, which allows you to connect your API keys and use the service's advanced bots to trade on supported exchanges.
CoinSignals provides three subscription tiers. You can pay in 0.01 BTC for 30 days, 0.03 BTC for 90 days, and 0.1 BTC for a year.
---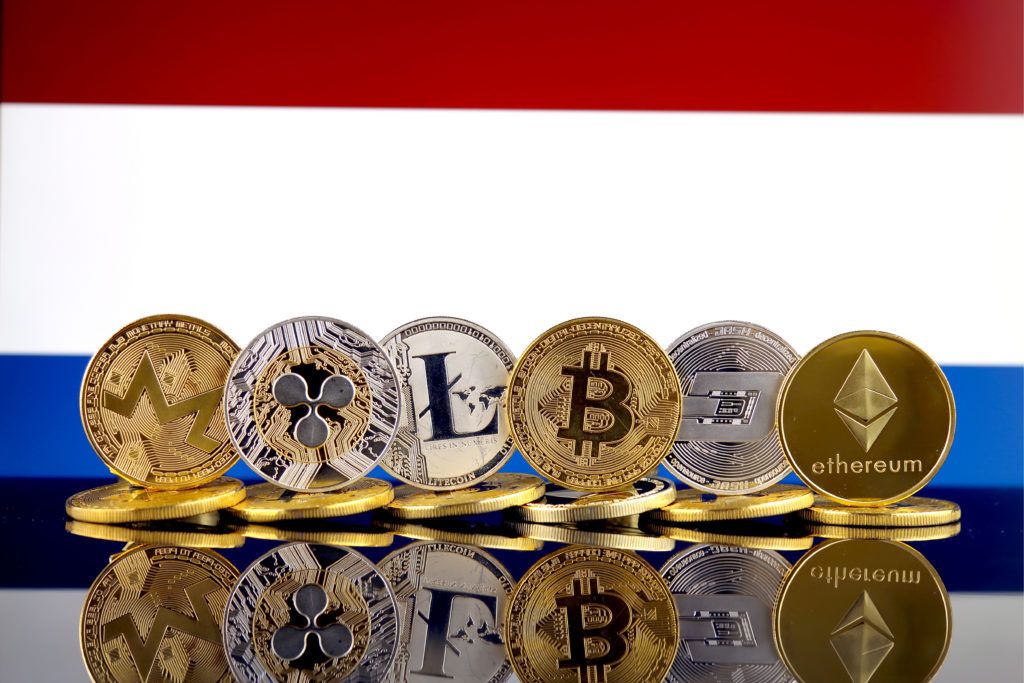 Verified Crypto Traders is much more than just some group providing trading advice on Telegram. It's a team of registered traders based in the Netherlands.
Key Features of Verified Crypto Traders:
The service offers signals from Binance, BitMEX, and Bittrex, as well as news updates and general market analysis.
Users have also reported some higher accuracy levels in the platinum, so if you have the extra thousand dollars, feel free to try it out. As expected, the service allows for bot trading. The service also offers live trading support and webinars for group members to improve their knowledge of cryptocurrencies and trading.
On Verified Crypto Traders, users can pay $900 a year for the silver package and get access to just BitMEX signals. Bitcoin signals will cost $1,100 a year on the gold package, but you could also pay for the platinum, $2,070-per-year package as well for some additional signals.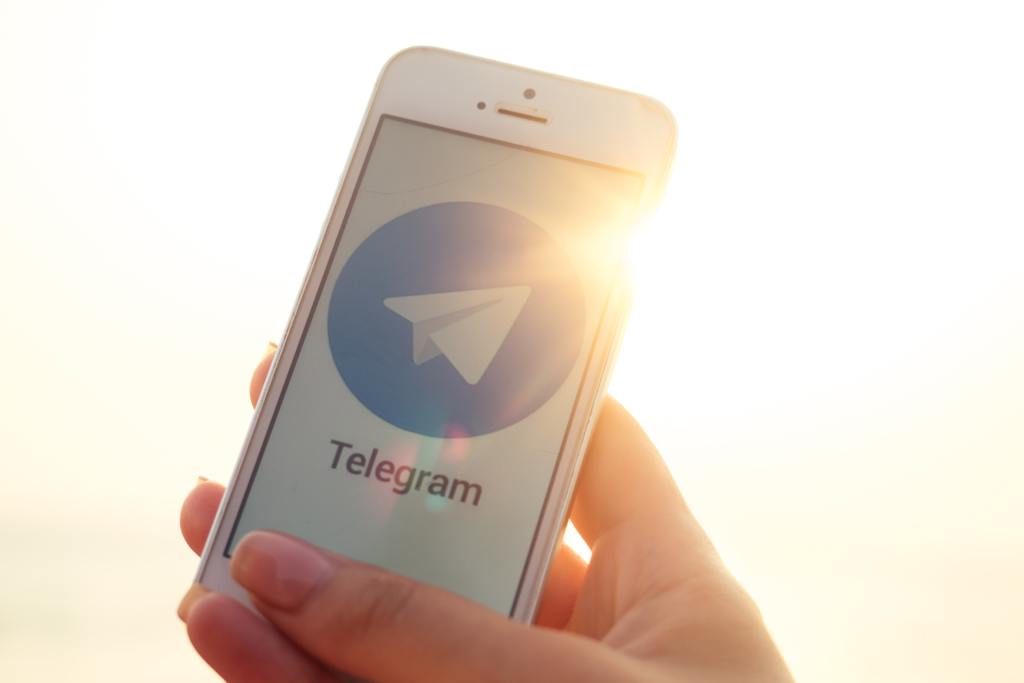 MYC Signals is affiliated with Mycryptopedia, a website that provides educational and information materials on blockchain and cryptocurrencies.
Key Features of MYC Signals:
MYC Signals is their signals trading channel dedicated to traders. The service has two premium signals subchannels – MYC BitMex Signals VIP and MYC Binance Signals VIP. Membership is billed on a flat rate of $90 monthly. MYC Signals provides signals for Binance, ByBit, Deribit, and BitMEX. Each one goes for $90 a month. The service also provides short, middle, and long-term signals for customers.
For customer support, MYC Signals offers 24/7 customer service helpline for issues resolution and they claim to offer refunds for subscription payments that don't yield a positive ROI for members.
---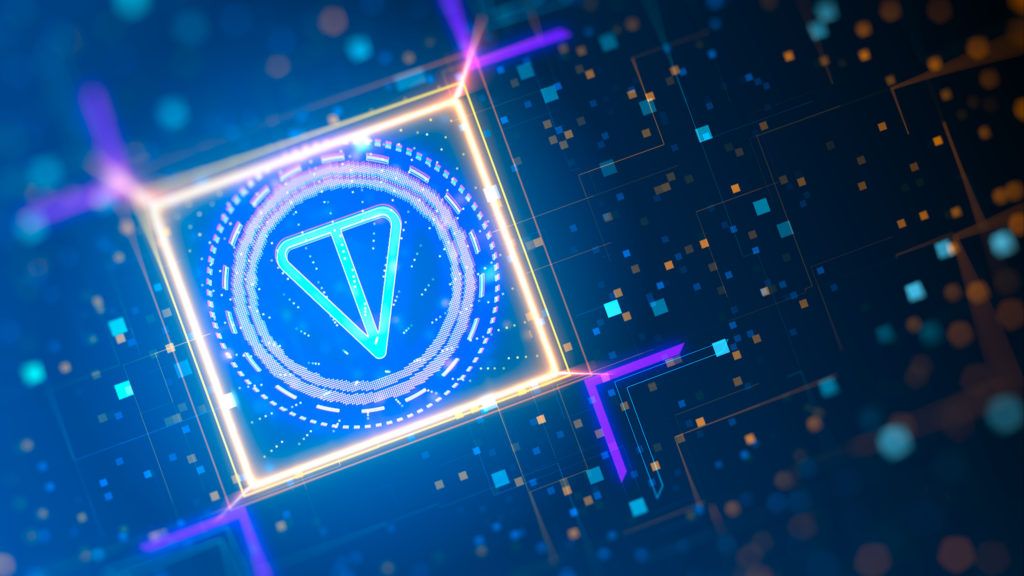 Universal Crypto Signals is another top Telegram crypto provider. The service is still quite young, as it was established in 2018. It's made up of a team of technical analysts from India that provides regular trade signals each month to their customers.
Key Features of Universal Crypto Signals:
The service covers Binance signals, Bittrex signals, and BitMEX signals – three of the most popular exchanges around. In addition, they also provide daily Bitcoin price updates and general market updates.
Signals provided on this platform are usually short and long-term, although one significant caveat to these guys is that they tend to leave out the stop loss on altcoins, depending on the market situation.
Universal Crypto Signals provides two types of plans – fully automatic and semi-automatic. The monthly, quarterly, 6-month, and yearly subscription rates for the semi-automatic plan cost $66, $171, $306, and $540, respectively.
On the fully automated plans, however, you only get monthly and yearly subscription plans that cost $91 and $874, respectively.
The service also has a customer support section that is run separately. They also allow for on-demand support that new customers can relay questions to.
---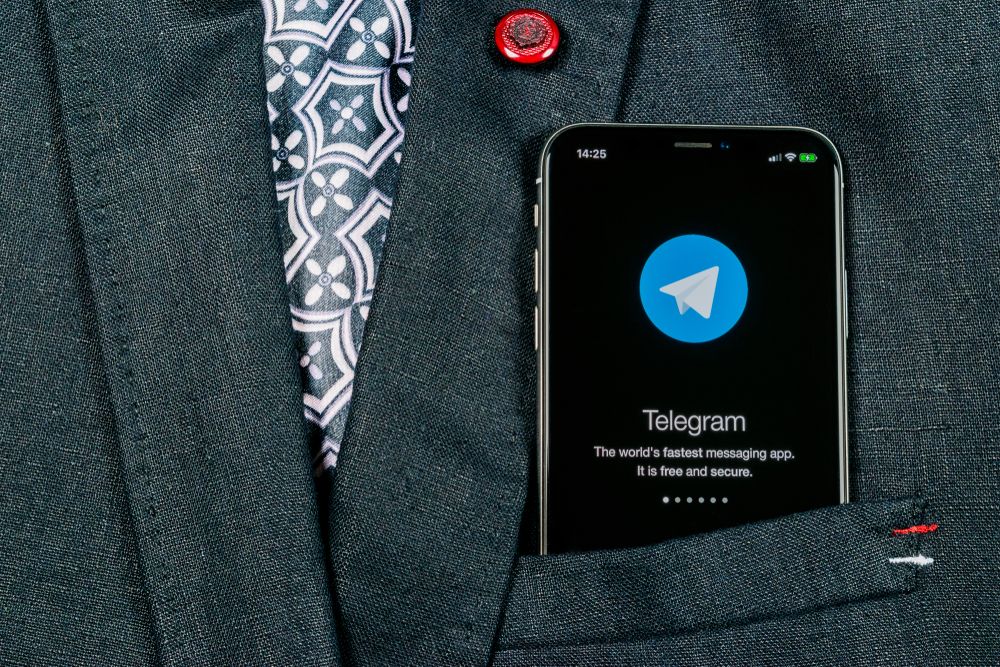 Bob's Crypto Trades is a group of trading channels that provides signals from Binance, ByBit, and BitMEX. The company has a team based out of Trinidad and Tobago.
Key Features of Bobs Crypto Trades:
Bob's Crypto Trades contains several subgroups on Telegram – Bob's Trollbox, Bob's Crypto Trades VIP, Bob's VIP+, Bob's Stocks & Forex VIP, Bob's Altcoins VIP. The admin trades non-stop every day, and trades are sent in regularly.
The channel allows for short, middle, and long-term signals. There are also courses and training sessions for users who would like to learn more about a crypto trade signal.
The service has an effective customer service team that answers questions quickly and is always available to help users get ahead. Accuracy scores on here have measured at an impressive 87%.
---

4C Trading is another crypto provider on Telegram. The service offers signals from Binance and Bittrex, thus providing users with reliable, time-sensitive signals.
Key Features of 4C Trading:
The service has a macro-focused style, and they've chosen to offer signals and trade on more recent developments in the crypto space. Thus, they only provide 2 to 3 signals a day.
The platform provides support for several languages, including English and French.
On the platform, you can also find extensive tools and report for creating and monitoring your performances on trades. They also offer trading modules for members who want to learn the inner workings of crypto trading.
Basic packages start from $99 a month. Premium packages that offer access to confidential reports and a smart crypto trading bot, are billed at $149 and $199 per month, respectively.
---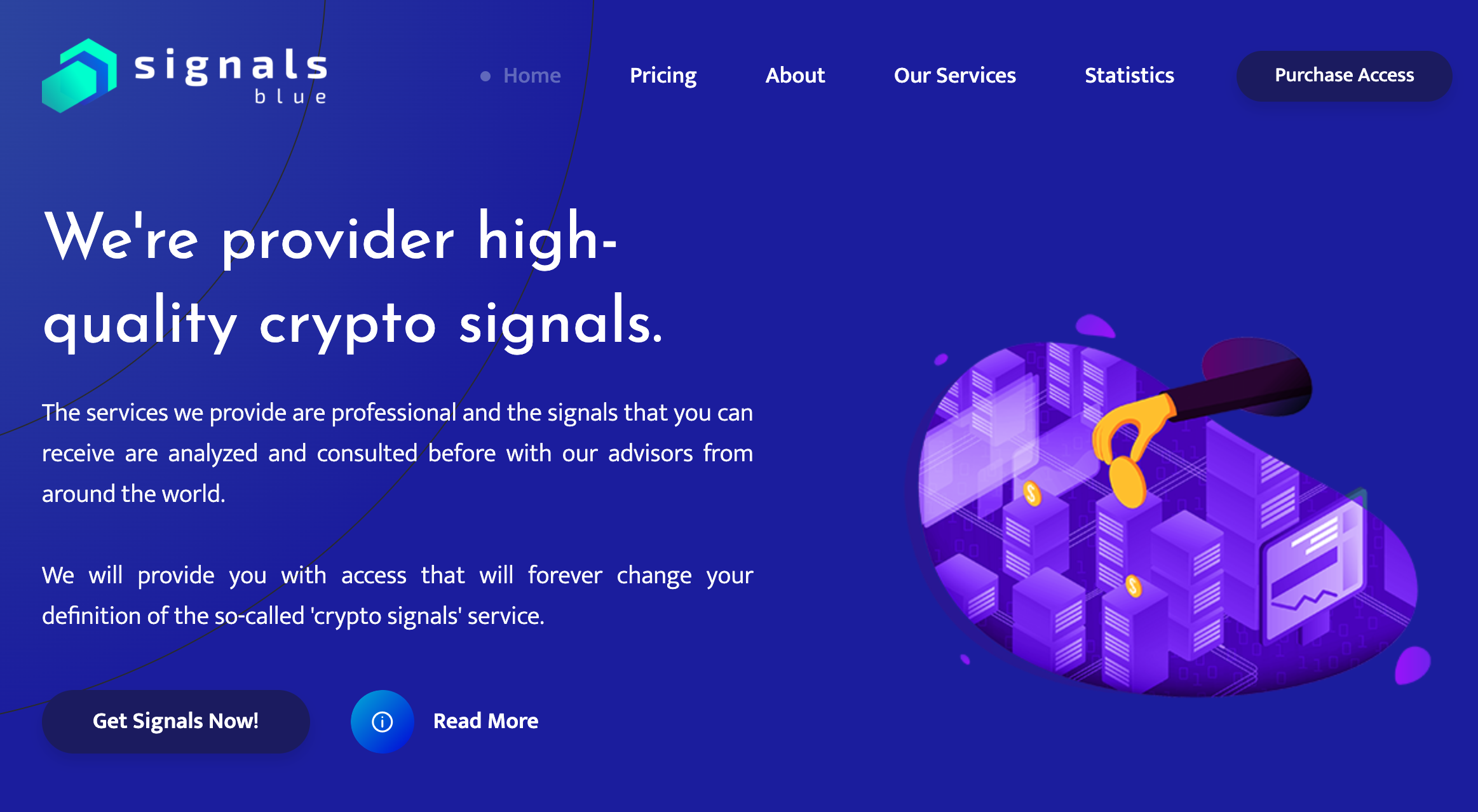 Signals Blue is a relatively new player to the crypto signals space, but the firm appears to know its onions with crypto signals from popular exchanges like BitMEX, Bittrex and Binance.
Key Features of Signals Blue:
The service provides signals for Bitcoin and altcoins, including notifications on achieved targets. Each one of the signals provided includes a target value, a stop-loss value, and the exchange where the trade should be made. So, they provide signals for a host of exchanges to their users. However, they focus primarily on Binance, Bittrex, BitMEX, and KuCoin.
Signals Blue provides its signals on dedicated Telegram channels, with each user having their own. The channel's operators believe that this will allow them to detect members who take their signals and post elsewhere.
On Signals Blue, there are three pricing tiers – the 1-month package goes for $282, while the 6-month and lifetime package goes for $554 and $1,109, respectively.
---
Conclusion
A crypto signals group is a surefire way to pick the brains of experienced traders in the cryptocurrency trading space on the assets to choose from and the ones to stay away from. For traders who would like to operate in the market with a stable guiding hand, any of these groups will do quite nicely.
When you're choosing the perfect crypto signals group, it's essential that you consider the frequency of signals, the exchanges they cover, and the group's customer support. Cost also plays an important role in informing your decision, but given that there are some active free groups, you should be fine.
Disclaimer
All the information contained on our website is published in good faith and for general information purposes only. Any action the reader takes upon the information found on our website is strictly at their own risk. At Learn, our priority is to provide high quality information. We take our time to identify, research and create educative content that is useful to our readers. To maintain this standard and to continue creating awesome content, our partners might reward us with a commission for placements in our articles. However, these commissions don't affect our processes for creating unbiased, honest and helpful content.