We all know bitcoin, don't we? The first commercial cryptocurrency kick-started the global adoption of blockchain technology, peer-to-peer transactions, and almost everything in between. Yet, history isn't the most interesting aspect of bitcoin. We are interested in BTC dominance — a concept that isn't just jargon but comes forth as a tradable indicator — led by the bitcoin dominance chart.
Here is some perspective! Bitcoin was the first crypto ever. Launched in 2009, it appropriately held 100% of the crypto market share. Over time, other players started showing up. Litecoin, ethereum, and a barrage of altcoins! Consequently, bitcoin dominance started dropping while continuing to serve as an important metric to track the total market capitalization, changing user sentiments, and the state of the crypto market in general.
Join BeInCrypto Trading Community on Telegram and get BTC technical analysis and altcoins from experienced traders every day.
We will keep building on this narrative throughout the subsequent sections!
What does bitcoin dominance mean?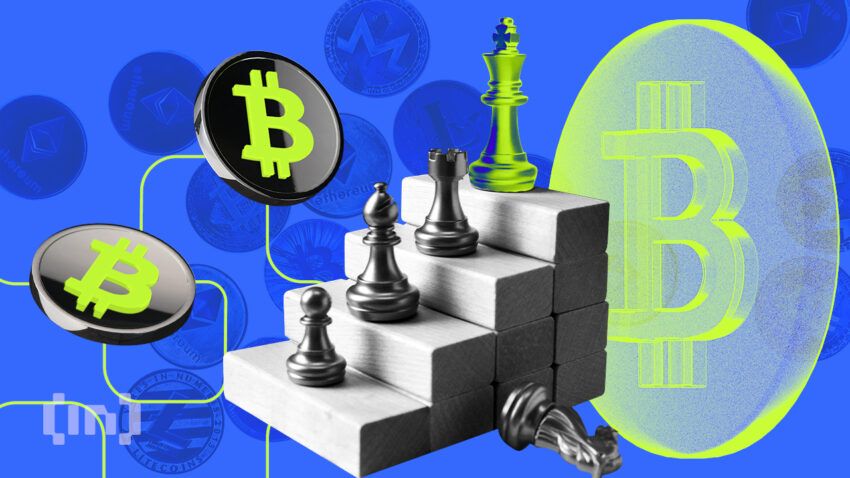 The short answer is (BTC market cap/ total crypto market cap) x 100.
The long answer is that BTC dominance is a percentage value that measures how dominant BTC is compared to the total market. The growth of the altcoin space (new coins/tokens showing up each day) has made bitcoin dominance a highly useful tool. Several crypto traders and investors prefer using this resource for fine-tuning their portfolios and trading/investing strategies.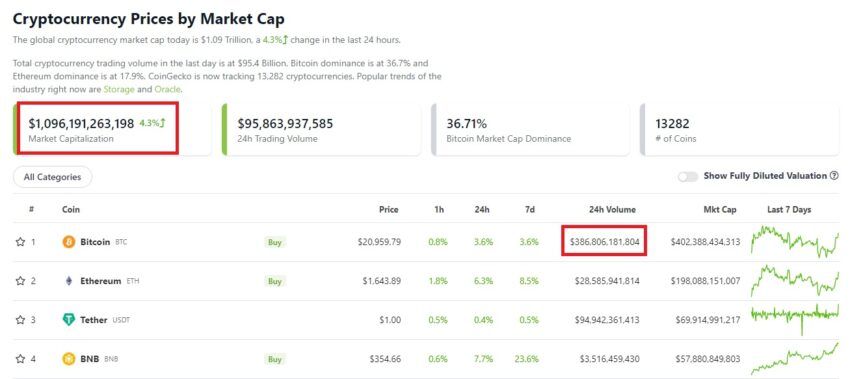 Growing BTC dominance means that bitcoin is growing compared to other altcoins. This development might mean the following:
BTC is eroding less than other correcting altcoins, especially in a bear market.
More BTC is getting added to its supply pool due to increased mining activity.
A drop in the overall market capitalization in a bear market.
A surge in the overall market capitalization in a bull market, with BTC showing some aggressive price action compared to altcoins.
Why only bitcoin and not ethereum?
As BTC dominance is a ratio of the bitcoin market cap to the overall market cap, the calculation method holds even for other cryptos. Theoretically, anyone can find out the ethereum or cardano dominance by applying simple mathematics. However, we usually talk only about bitcoin as it started as the first commercial crypto and is still the most dominant one to date — comprising 39% of the entire crypto space — in terms of market capitalization.
It's the first, and it's big. Hence the attention!
Moreover, bitcoin dominance isn't a standalone concept. If you follow the bitcoin fear and greed index, you would know that "Dominance" is one of the sub-index indicators with a 15% weightage.
Factors impacting bitcoin dominance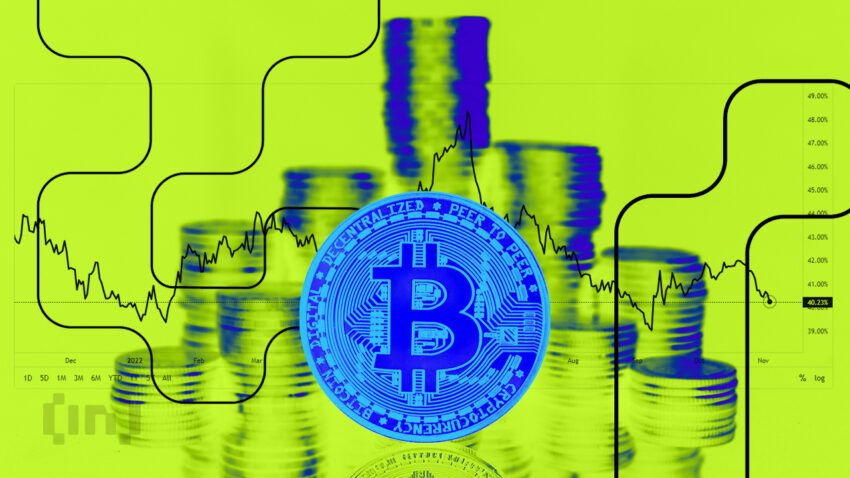 Now that we have discussed a fair bit about bitcoin dominance, here are some of the important factors known to affect the same:
Bitcoin value
If BTC moves up the price chart, its market dominance increases. Yes, the relation is as direct as this. When altcoins weren't this popular, BTC dominance was close to 90%. Yet, things started to change with blockchain-powered gaming, financial services, and art growing popular by the day. Therefore, every new advancement in the crypto space that brings about a new token plays a role in pushing bitcoin's dominance down.
The only way BTC's dominance stays up is if the cryptocurrency keeps rising in popularity. Value (price) might be subjective and might not truly represent BTC dominance at all times. We will get to that later.
Altcoins
As mentioned, the introduction of new coins to the crypto space might hit bitcoin dominance. However, you might ask: "How can some new and less popular coins impact a market cap as big as bitcoin's?"
Well, the answer is simple: risk appetite. As of July 2022, over 20,000 crypto assets are already in circulation. And people tend to experiment with other options based on social sentiments, the extent of shilling, fundamentals, and hype. Do remember that according to the larger picture, it is always BTC vs. every other asset. Thus, bitcoin dominance might be impacted if the money starts flowing to other cryptocurrencies in droves.
Stablecoin popularity
Satoshi Nakamoto envisioned bitcoin for peer-to-peer transactions. Lately, stablecoins seem to have taken up that responsibility, on-ramping crypto investors to exchanges. Therefore, a rise in the popularity of stablecoins might dilute BTC dominance significantly. And unlike new altcoins, stablecoins like USDT, USDC, BUSD, and more have a more prominent market presence — making them worthy adversaries to bitcoin dominance.
Market conditions
The nature of the market can also impact bitcoin's dominance. You might see BTC dominance growing in a bear market, even with the total and BTC market cap dropping. This is because, over time, bitcoin has evolved into a relatively stable crypto asset, often trailing the traditional markets like S&P 500. Bitcoin's stability means that a drop in the total market cap impacts the volatile altcoins more — leading to growing BTC dominance.
In a bull market, the reverse might be true. BTC dominance might fall despite the growing market cap as people are more willing to put funds in the riskier altcoins.
What is the bitcoin dominance chart/index?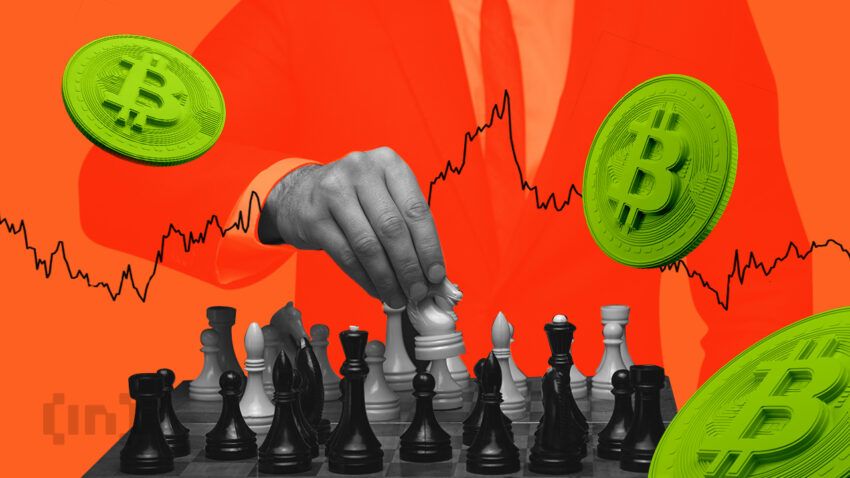 The bitcoin dominance chart is a visual representation of BTC dominance as the concept. The chart identifies BTC dominance as an index. Furthermore, the metric is provided by CoinMarketCap/CoinGecko and is present on the homepage.
History
Several trading communities started using the bitcoin dominance chart back in 2017. However, the chart started gaining ground in 2021 — the era of the altcoin boom. Currently, it is one of the more reliable investing indicators around — more fundamental than technical — with BTC slowly getting into the stable crypto category.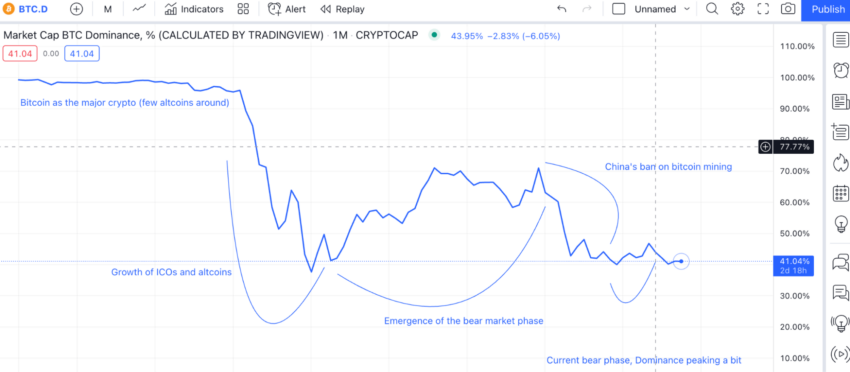 Bitcoin dominance chart: uses
The BTC dominance chart isn't your regular trading indicator. However, it has the following uses, which require additional detailing.
Risk aversion
A growing bitcoin dominance chart shows that the current crypto traders and investors are slowly getting more risk-averse. This usually happens in a slow bear market when BTC looks like the most reliable option to invest and trade.
Market overview
Bitcoin's growing stability is a reason why it is often inversely correlated with total market capitalization.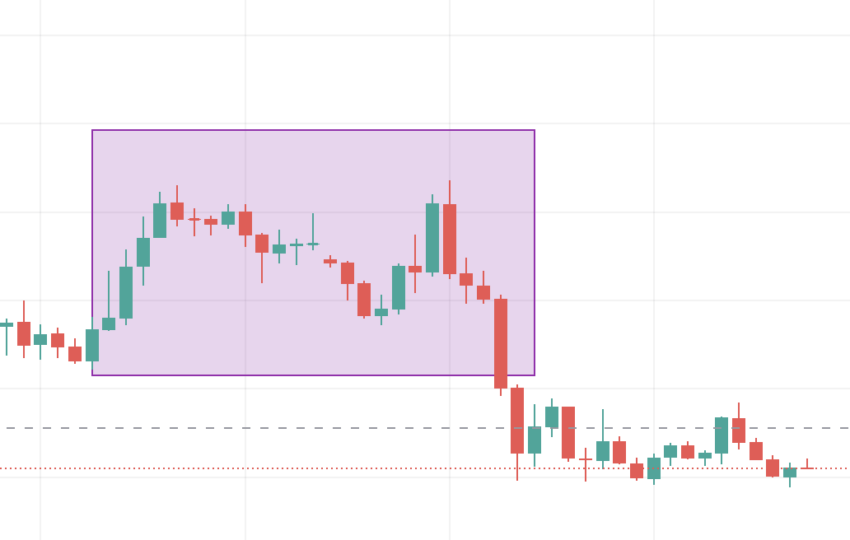 The charts illustrated above show that when the BTC dominance was peaking the overall market cap continued to trade low and flat (few altcoins around). However, as the dominance started dropping starting June 2021, you can see the market cap chart showing a strong uptrend.
Tradeability
BTC dominance isn't just an index. Instead, on Binance, you can trade the BTCDOM/USDT perpetual futures. Therefore, using BTC dominance as a short-term and leveraged trading instrument is also possible, provided you know to read the Bitcoin dominance chart in relation to other metrics.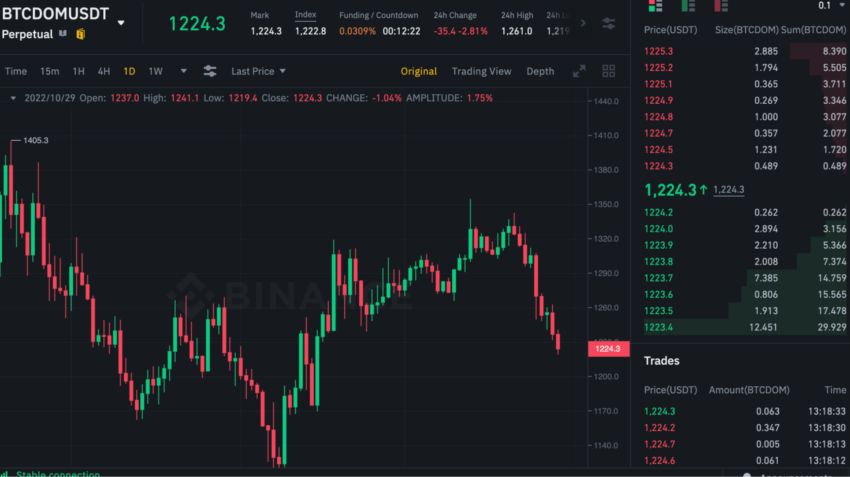 A perpetual futures contract is more like a simple futures contract but without an expiry date. 
Benefits of the bitcoin dominance chart
If you can read the bitcoin dominance chart, you can expect to reap the following benefits:
You might be able to spot the onset of bear and bull market phases.
You could spot reversal patterns.
It may be possible to identify new altcoin seasons; phases when altcoins boom in terms of valuation.
In a bear phase, growing BTC dominance can forecast a short-term price consolidation phase, market-wide.
Disadvantages of using the bitcoin dominance chart
Despite the perks, the dominance chart isn't perfect. Here are a few disadvantages to make peace with:
Increased supply
An increase in BTC supply due to mining activity might lead to an isolated surge in the bitcoin dominance chart. However, this kind of chart development isn't particularly useful when it comes to analyzing the trading moves.
Market cap shortcomings
Market capitalization as a valuation indicator isn't always accurate. There can be seasons when some altcoins pack a lot of market volume due to an increase in trading volume and activity. Even sentimental drivers can push up token prices, adding to the market cap. If the gain across other altcoins is substantial, BTC dominance might end up taking a hit.
One such sentimental driver that has been pushing the DOGE prices through the roof.
The real bitcoin dominance index
The pitfalls of the dominance chart/index can be bypassed to a certain extent by the Real Bitcoin Dominance Indicator. This indicator works similarly but compares the BTC market cap against the PoW cryptocurrencies only. According to this indicator, comparing BTC with every other altcoin around is like comparing apples with oranges.
This indicator is useful for the PoW purists, who aren't particularly long on ICO-based offerings.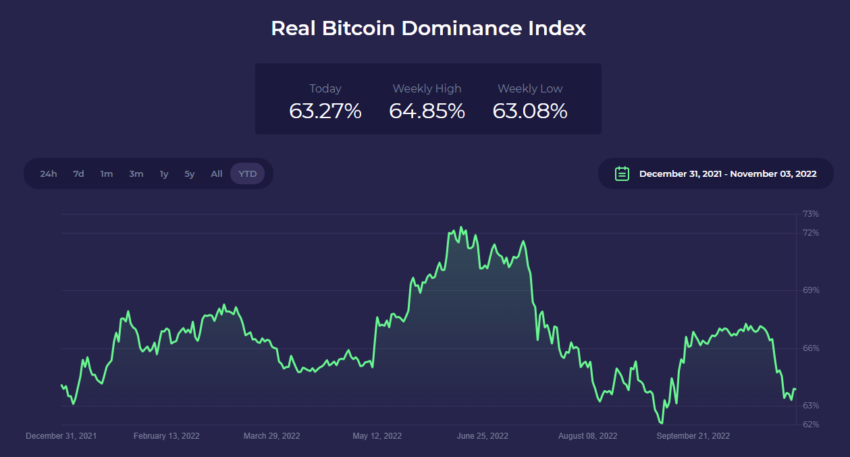 How to trade crypto using BTC dominance
Bitcoin dominance chart can work as an effective indicator. Here is how it works:
BTC dominance to analyze market trends
Much like any other chart, even the BTC dominance chart moves in cycles. Hence, the concept of identifying a series of lower highs to determine downtrends can be useful in understanding the market breadth.
A downtrending dominance chart shows dilution. In a bull market, this might hint at a boom in the popularity of altcoins. In a bear market, this might hint at a trend reversal as it shows that people are getting confident enough to invest in other altcoins.
Using BTC dominance in relation to BTC price
Traders often analyze bitcoin prices and its dominance concurrently to reach trading outcomes. When both dominance and prices go up, a bull market might be in the offing.
Dropping prices and rising dominance might be bear market signals. Finally, if both indicators drop, a larger bearish trend followed by sideways movements can be around the corner.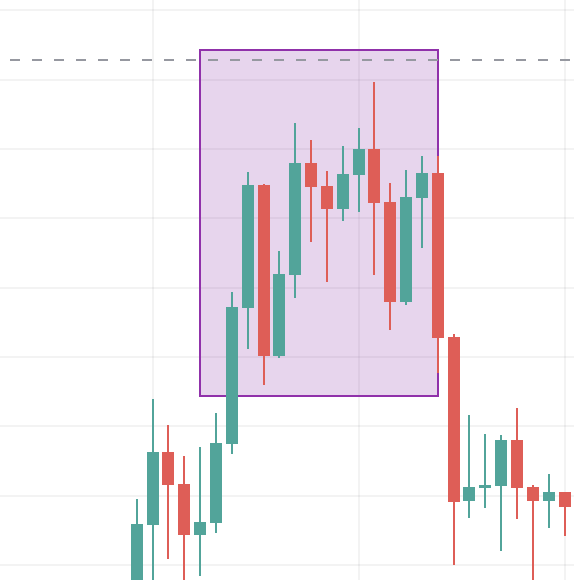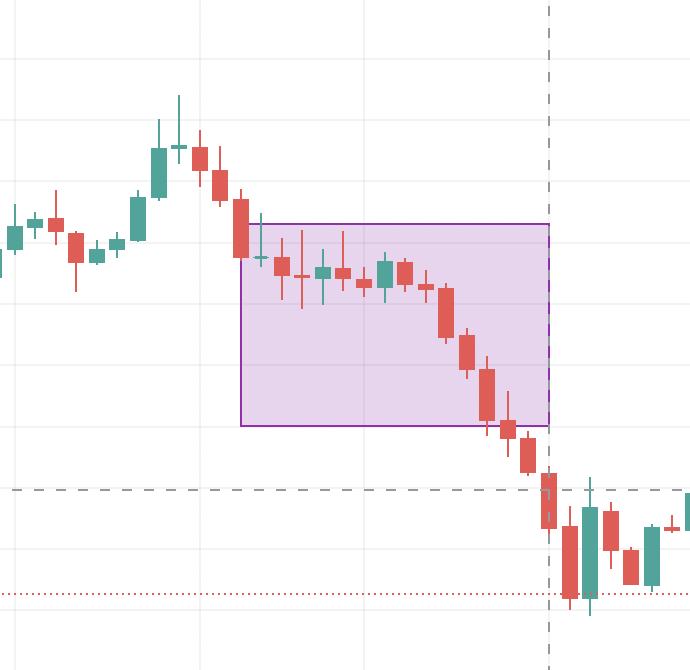 The first chart shows the peak BTC price action between January 2021 and May 2021. In response, the BTC dominance chart traded flat and even dropped at the end of the mentioned period. If you look closely, you will see that after the highlighted region, both the dominance and price started dropping, resulting in new BTC price lows. A larger bear trend engulfed the market until July 2021.
Lastly, rising prices and dropping dominance works as other indicators. It shows that BTC prices are increasing despite the index dropping, meaning that the move at the altcoin counters is more aggressive.
Here is what happened post-July 2021: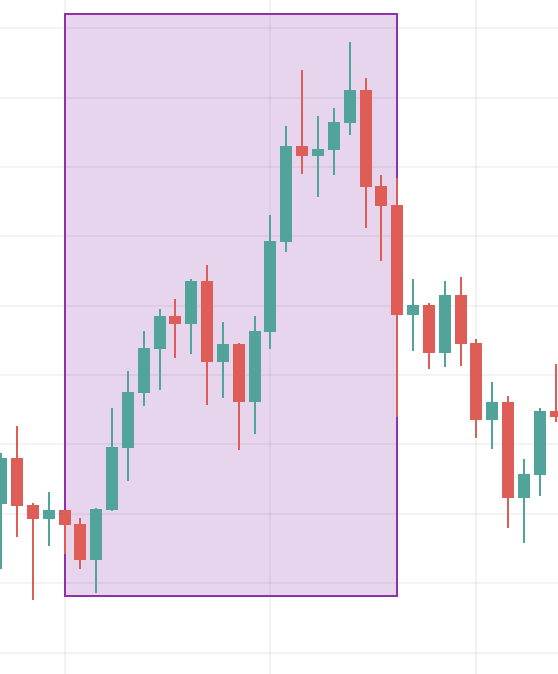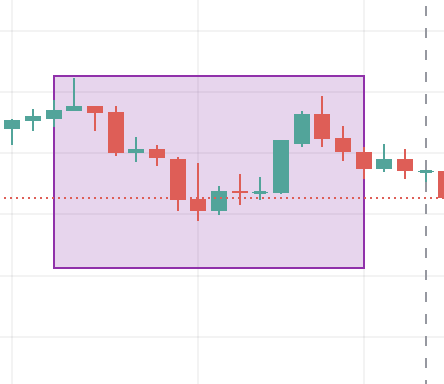 Enough use cases? Here are a few tables with some combinations to help you make the right choices:
Case 1: BTC dominance is growing
| | |
| --- | --- |
| BTC Price | Trading action (possible) |
| Up | Favor BTC |
| Down | Hold on to Fiat (Bearish waves) |
| Sideways | Hold on to Fiat/BTC (Choppy markets) |
Case 2: BTC dominance is declining
| | |
| --- | --- |
| BTC Price | Trading action (possible) |
| Up | Favor Altcoins |
| Down | Hold on to Fiat (Massive bearish waves) |
| Sideways | Favor Altcoins (altcoin season building) |
Case 3: BTC dominance is sideways
| | |
| --- | --- |
| BTC Price | Trading action (possible) |
| Up | Favor BTC (outside money coming to BTC) |
| Down | Hold on to Fiat (Bearish waves) |
| Sideways | Hold on to Fiat/Altcoins |
Is the bitcoin dominance chart a reliable indicator?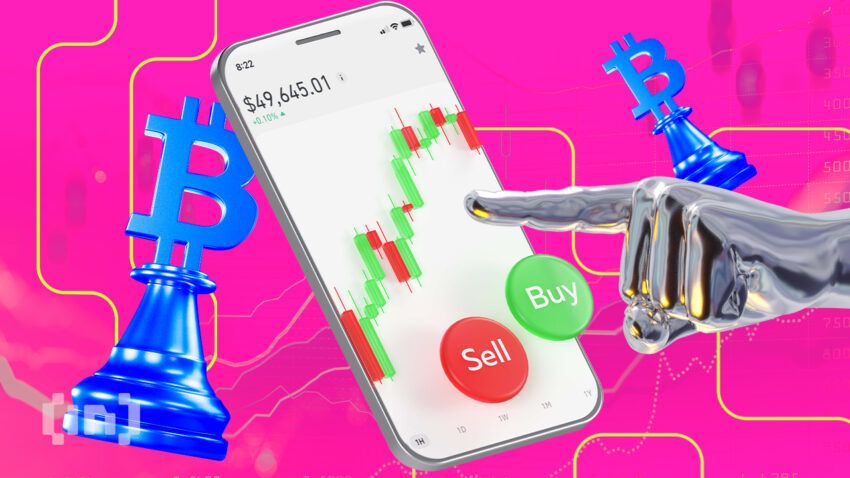 The BTC dominance chart is reliable if you have the bigger picture in mind. However, it misses the mark in the following areas:
It doesn't take the direct competitors into account but focuses on the entire market. (The Real Bitcoin Dominance Index works better here).
Can be impacted by an increase in stablecoin popularity, which is a bit counterproductive considering that stablecoins aren't as volatile as other altcoins.
Doesn't take lost BTCs into account (BTCs in inaccessible wallets). The bitcoin market cap still shows its value.
Every altcoin project is considered, even if it initially attracts a lot of investment and later turns out to be a scam.
Bitcoin dominance is a handy trend analysis tool
That sums up this bitcoin dominance discussion. Needless to say, the cryptocurrency plays a central part in the crypto market with its roughly 65% dominance. The bitcoin dominance chart is a useful tool, albeit not the only one you should use.
With truckloads of altcoins and stablecoins coming up each day, the bitcoin dominance chart might return a new reading soon. For now, it's holding on to the 41.4% levels, serving as a guide to the traders. And just to reiterate, the bitcoin dominance index is more of a trend analyzer and less of a price forecaster. Yet, if you can read the dominance and prices together, gaining actionable insights becomes easier.
Frequently asked questions
What does the bitcoin dominance chart show?
What does bitcoin dominance mean?
What affects BTC dominance?
What happens when BTC dominance rises?
How do you analyze bitcoin dominance?
Disclaimer
In line with the Trust Project guidelines, the educational content on this website is offered in good faith and for general information purposes only. BeInCrypto prioritizes providing high-quality information, taking the time to research and create informative content for readers. While partners may reward the company with commissions for placements in articles, these commissions do not influence the unbiased, honest, and helpful content creation process. Any action taken by the reader based on this information is strictly at their own risk.