In July 2022, Reddit rolled out its first collection of NFT avatars. The move was uniquely successful in an otherwise bearish market. The initial collection of 40,000 NFTs sold out on Reddit's own marketplace. But Reddit NFTs can still be bought and sold on secondary marketplaces such as Bybit. The social networking platform has since released other collections, including a free World Cup-related mint. This guide explains how to sell Reddit avatar NFTs, redeem free NFTs, and buy Reddit avatars on secondary marketplaces.
Want to get all the hottest news on NFT and discuss the marketplace with like-minded people? Join BeInCrypto Trading Community on Telegram: read news, discuss market trends, and be in crypto with us! Join now
What is a Reddit NFT?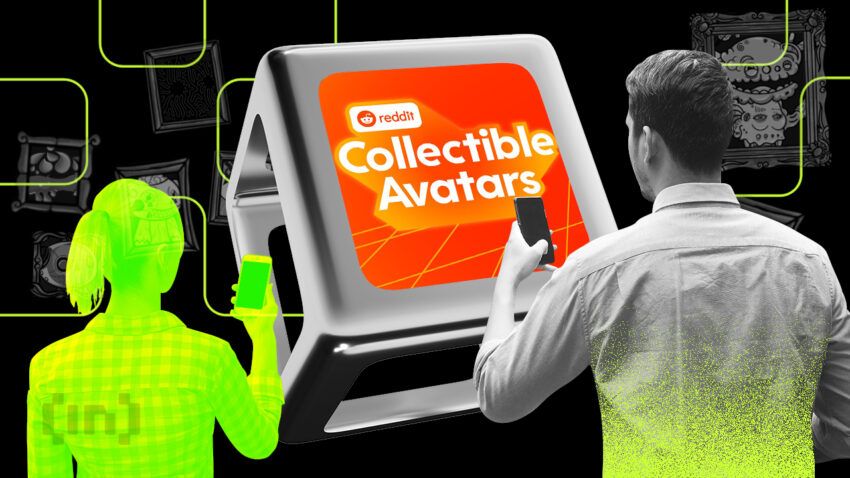 Reddit NFTs are NFTs minted by the community networking platform Reddit. The site's first collection was a series of avatars. These are blockchain-based images that also double as non-fungible tokens.
Once you purchase a Reddit NFT, you receive a licensing right to the corresponding token. The license grants you full ownership, with holders able to use their avatars on and off the Reddit platform. Buying these avatars also allows holders to customize the avatar's looks using merchandise in the avatar builder.
What makes Reddit NFTs so popular?
Reddit NFTs are clearly popular. The Reddit NFT marketplace quickly beat the sales volumes of more established NFT marketplaces. In October 2022, the Reddit NFT marketplace had nearly 3 million wallets to its name. In comparison, OpenSea had around 2.3 million active users at the time. So, how did Reddit NFTs become so popular despite a large chunk of its user base being notoriously anti-NFT?
Smart marketing tactics
A large part of Reddit's NFT success can be attributed to clever marketing. The social media platform carefully avoided using the term "NFTs." Instead, they used referred to their avatars as "Digital Collectibles" or "Collectible Avatars." Reddit's pitch to its user base was free of any mention of web3, NFTs, or crypto jargon. Users could also buy these avatars using fiat currency. This helped the project gain traction among a non-crypto native crowd.
Reddit avatars were likened to skins in video games
Generally, Reddit avatars are perceived as offering more utility than other so-called "JPEG NFTs" due to their being customizable. One Reddit user explained this by comparing these avatars with skins in video games. Here's an excerpt:
"Reddit avatars are comparable to skins in video games, you buy them to customize your appearance and look unique. Rocket league, Counter Strike, Fortnite, [you] name it. […] All those games have cosmetic items worth thousands of dollars. There will always be someone willing to pay big bucks to look as unique and wealthy as possible."
How to get free Reddit Avatar NFTs
Depending on "karma score," community engagement, and other factors, Reddit users may be eligible to receive a free Collectible Avatar. If you are eligible, you will receive a notification informing you so. You can then claim your free avatar via a banner similar to the image below.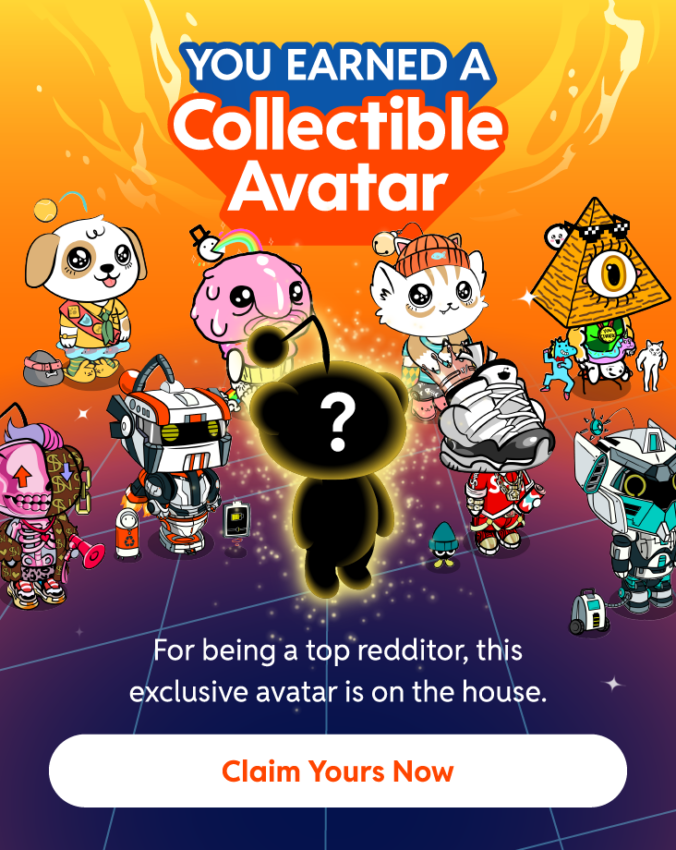 Here are the step-by-step procedures using the Reddit World Cup Avatar NFTs as an example:
Step 1: Open the Reddit app and log in.
Step 2: Click on the avatar icon in the upper-right corner of your screen.
Step 3: Click on the enlarged version of the avatar to go to the Reddit Avatars page. All avatars are sold out on the Avatar marketplace (at this moment). However, you will still see different sections of avatars. The top section usually features the latest available collection, currently the "Reddit Cup 2022" collection.
The process is straightforward if you have already set up your Reddit Vault. Furthermore, you can access your vault by clicking on the avatar icon in the upper-right corner. Then, select "Vault" from the menu. The next segment provides the steps if you have not set up your Vault yet.
Step 3: Simply choose which avatar you want. Reddit will automatically mint your avatar NFT.
Once you claim your Collectible Avatar, it can be found in your Reddit Vault. You can view and enable your Collectible Avatar on your profile by clicking on "Style My Avatar > You > Your Stuff."
Setting up your Reddit Vault
If you already have a Reddit Vault, you can restore it by using the password or recovery phrase you created during the backup.
Note that you can also use the recovery phrase from an existing MetaMask (or any other Ethereum-compatible wallet).
Follow these steps to create a new Reddit Vault:
Step 1: Click on the avatar icon in the upper-right corner and then select "Vault" from the menu.
Step 2: You will be prompted to create a new vault. Before proceeding, you must check the "I agree to Reddit Community Points Terms of Service" box.
Step 3: Wait for Reddit to create your Vault. It may take a few minutes.
Step 4: Next, Reddit will ask you to protect your Vault by creating a backup. Here, you have two options. You can create the backup on Reddit or manually save your recovery phrase.
If you choose the manual option, you need to write down the 12-word recovery phrase and keep it safe. Alternatively, if you create a backup on Reddit, make sure to create a strong password. Either way, make sure to privately and securely store your Vault password and/or recovery phrase. If you lose your password or recovery phrase, you may never be able to access your Reddit Vault again.
And that's it! Your Vault is now ready to store your avatars.
How to buy Reddit Avatar NFTs
While NFTs on the Avatar Marketplace are sold out, they are available to buy on secondary marketplaces such as Bybit. To do so, you first have to create a crypto wallet (assuming you don't already have one). 
Step 1: Create a crypto wallet
Use MetaMask as an app or browser extension. The wallet is a popular choice for crypto newbies. Other options include Coinbase Wallet, Rabby, XDEFI, and Rainbow Wallet.
Step 2: Buy crypto
Once you have your wallet set up, you need to buy some crypto. You can do this using any popular exchange, such as ByBit. Alternatively, you could also buy peer-to-peer, using sites like Local Ethereum. 
Depending on where in the world you are, you may be able to buy Ethereum directly from MetaMask using fiat currency. In that case, the next step is redundant.
Step 3: Send crypto to your non-custodial wallet
Next, you have to send your newly purchased crypto from the exchange to the non-custodial crypto wallet you've created.
Bybit is a one-stop shop for all your crypto needs. Signing up for the platform is simple, as you just need to follow the on-screen instructions. You will be asked to connect your crypto wallet to your account during the process. Once you do that, you can browse and buy any Reddit Avatars available on the site.
How to sell Reddit Avatar NFTs
You're almost ready if you have set up your Reddit Vault, create a crypto wallet, and connected it to your Bybit account. However, to help any complete beginners, we will walk through the process from scratch.
Step 1: Get your recovery phrase
Refer to the section above, "Setting up Your Reddit Vault," for detailed steps, along with screenshots. In short, you need to:
Click on your avatar/profile picture on the Reddit mobile app, then click "Vault" on the drop-down menu.
You will notice three dots on the top of your screen where it says "Vault." Click on these dots and then click "Show Recovery Phrase."
Write down your recovery phrase and keep it somewhere safe. If you lose it, you will lose access to your Reddit Vault.
Step 2: Download and setup MetaMask
Download the MetaMask wallet. Make sure to download it from the official app store on your operating system. For example, download it only from Play Store if you're using an Android device.
Next, in the Wallet Setup screen, you will have two options — 1) Import using Secret Recovery Phrase, and 2) Create a new wallet. Choose the first option.
Enter the recovery phrase you wrote down in the previous step to connect the MetaMask wallet to your Reddit Vault.
Now, you will be prompted to create a new password.
Once you have created the password, click "Wallet" at the top of the screen. Next, click the "Add Network" button. Choose Polygon mainnet, and confirm.
You will require some MATIC (the Polygon blockchain's native crypto) to list your Reddit Collectible Avatar for sale.
Now follow the final steps:
Notice three lines in the upper-left corner of the MetaMask interface. Click here and then on the button labeled "Browser."
Use the browser to go to Bybit
On the ByBit website, click on the Web3 dropdown tab at the top of the screen to connect your wallet.
Choose NFTs tab.
Follow the instructions to sell an NFT.
Selling Reddit NFTs is simple and could be profitable
Hopefully, you know now how to sell Reddit avatar NFTs. This guide also showed you how to buy them. If you're brand new to NFTs, the steps outlined above may seem extensive or cumbersome. However, once you get the hang of using platforms such as Bybit and MetaMask, the process becomes increasingly self-intuitive.
The beauty of Reddit is that you can always enlist help or guidance from other Redditors, with the platform offering help in their NFT-related Sub Reddits. Floor prices are in flux, but if you sell at the right time, you can profit from your Reddit NFTs.

Frequently asked questions
Can you sell your Reddit NFT?
How do I sell my Reddit NFT avatar?
Can you get Reddit NFTs for free?
Disclaimer
In line with the Trust Project guidelines, the educational content on this website is offered in good faith and for general information purposes only. BeInCrypto prioritizes providing high-quality information, taking the time to research and create informative content for readers. While partners may reward the company with commissions for placements in articles, these commissions do not influence the unbiased, honest, and helpful content creation process. Any action taken by the reader based on this information is strictly at their own risk.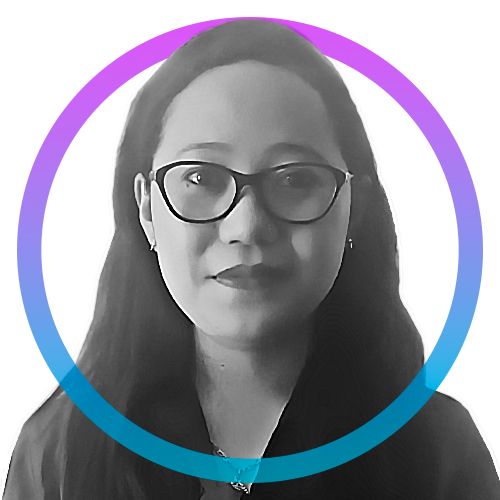 Shilpa is a freelance tech writer and journalist who is deeply passionate about artificial intelligence and pro-freedom technologies such as distributed ledgers and...
Shilpa is a freelance tech writer and journalist who is deeply passionate about artificial intelligence and pro-freedom technologies such as distributed ledgers and...
READ FULL BIO
Sponsored Sponsored