Cryptocurrency mining is a daunting subject. It can be quite complex if you don't know much about computers, and even initially confusing for techies. Fortunately, there's a way to streamline the process – you can start Nicehash mining through something called Nicehash OS.
What is Nicehash OS?
Nicehash is a beginner-friendly mining platform that makes the mining process much more accessible than it may otherwise seem.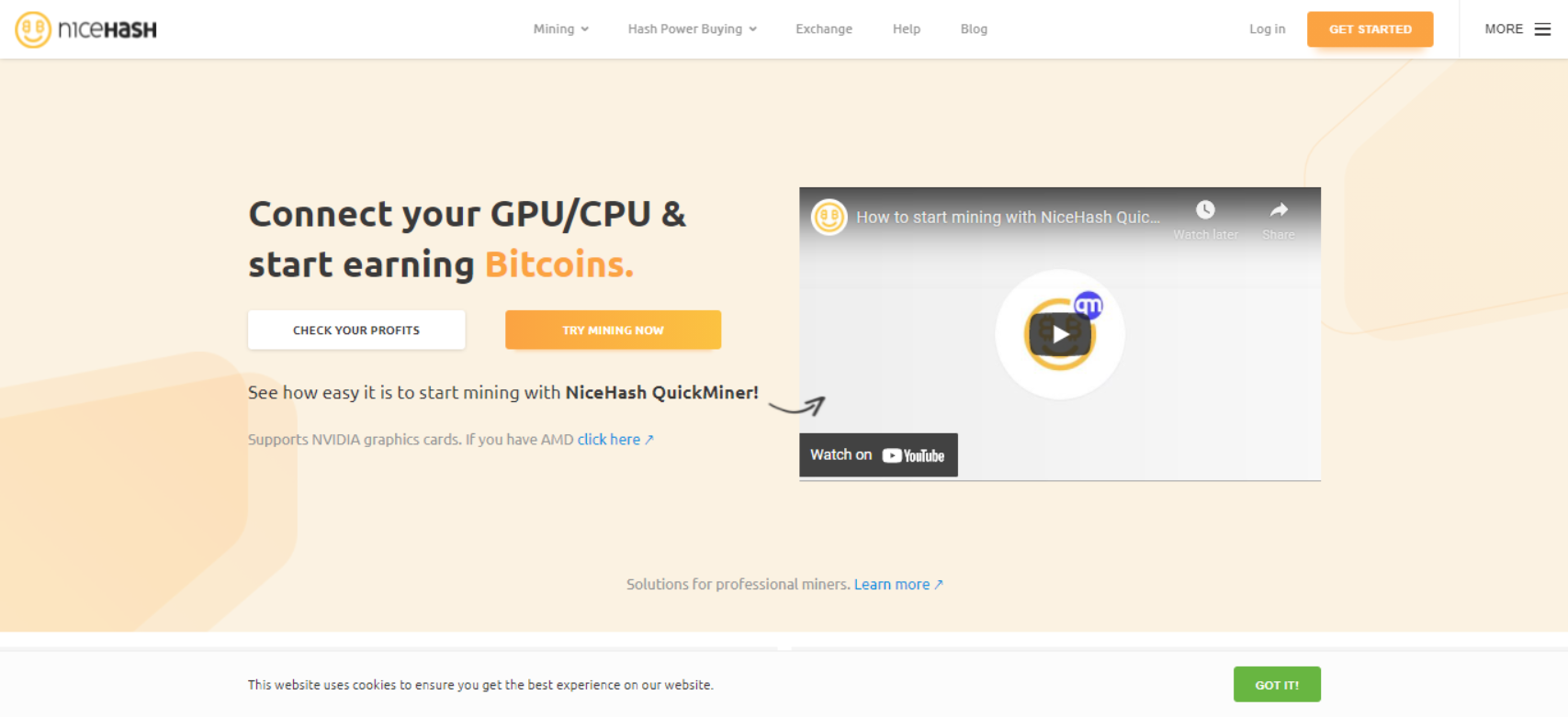 Interestingly, you're not technically mining yourself with Nicehash OS. Instead, you're lending out the power of your computer to other miners. They're then taking that power, mining whichever supported cryptocurrency they'd like, and you get paid in Bitcoin for doing so. While you can do traditional mining, which we'll detail in a little bit, the platform generally appeals to lenders.
How Does Nicehash OS Work?
As mentioned, Nicehash is a platform for lending and buying hashing power – essentially power generated by your GPU or CPU (you can read more about our CPU mining here.).
On the marketplace, buyers will fill out an order based on the cryptocurrency they'd like to mine, their mining pool of choice, and how much they want to pay for the required hashing power. From there, sellers, such as yourself, profit via the lent hashing power.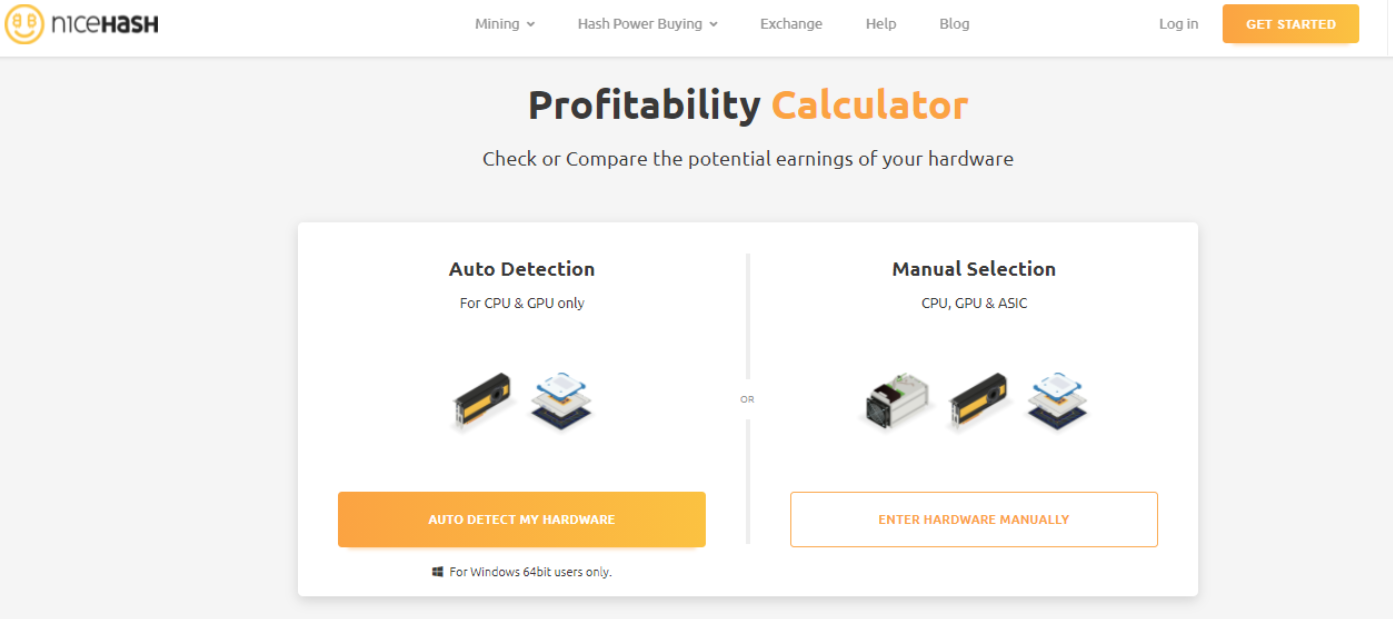 Put simply, it's an easier way to mine, as you're not really doing the mining yourself. Instead, you're contributing hashing power to others with more capable machines. This opens up the mining process to anyone with a reasonably powerful device.
Also ideal for beginners is Nicehash OS's lack of monthly fees. Other mining marketplaces charge users monthly fees for participating as well as adding extra rigs. There's no such thing when it comes to Nicehash, so you can scale your contributions as you get more comfortable with the platform.
Does Nicehash Have an OS?
Yes, Nicehash features a dedicated operating system on its website. All it needs is a small flash drive, a PC with at least 2 GB of RAM, and a GPU. The operating system does support CPU mining, though it isn't nearly as powerful as a GPU.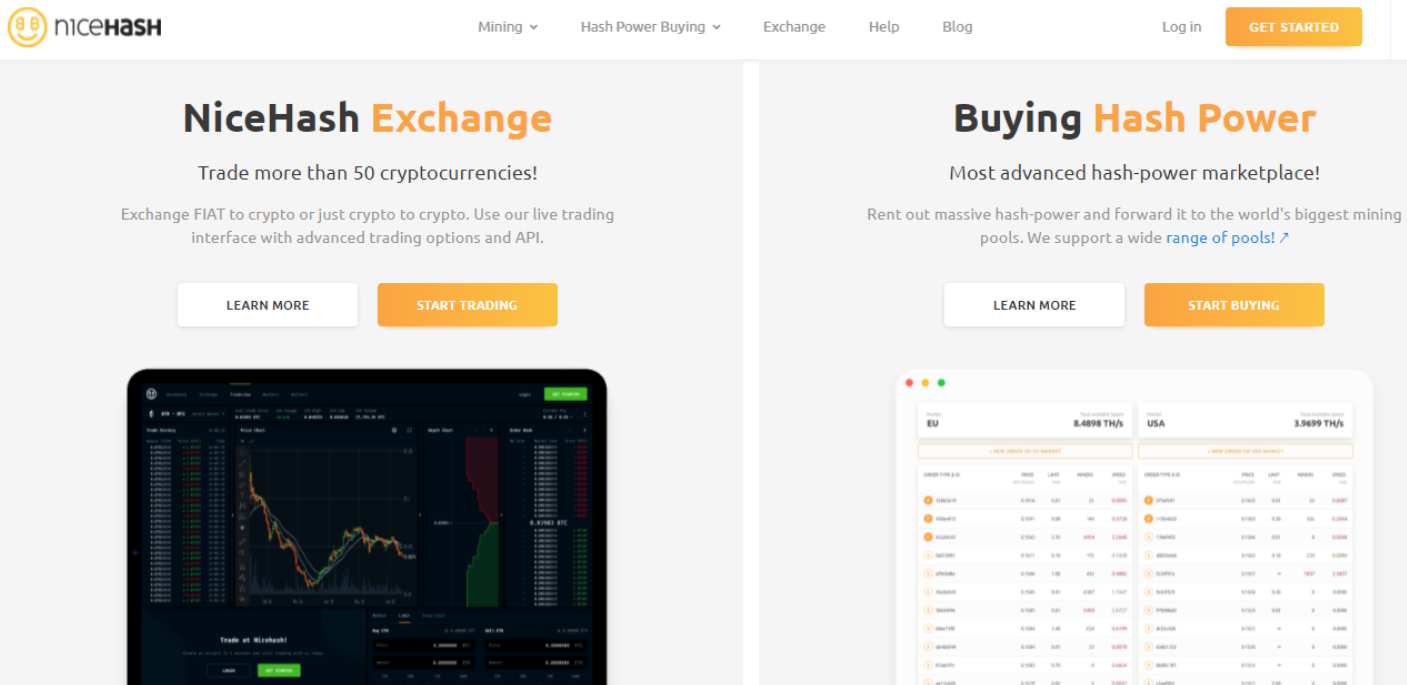 From there, you'll download Nicehash OS and load it on the flash drive. It will do everything for you, though more advanced users can customize the OS as they see fit. In fact, after you download Nicehash OS, you can run it on multiple machines if you have the USB drives for it.
Once you're setup, you can view your dashboard, mining farm, the platform's exchange, and more. You'll see which groups you're connected to, what they're mining and their current profitability, and your total number of rigs. There's also a tab for looking at your current reward balance, and a timer for your next payout.
Does Nicehash Work on MacOS?
Yes, Nicehash works on MacOS if you have a flash drive connected to the Mac device.
Can You Use Nicehash on Linux?
Yes, you can. Nicehash works on Linux partitions as well. Of course, there's also a Windows version of the operating system as well.
What is Nicehash OS Based On?
Nicehash OS is based on Linux, which might require you to follow a tutorial to install. Fortunately, we'll cover that process here in this guide.
How to Mine Ethereum Using Nicehash OS
To start, you'll want to create a Nicehash account on the platform's website. Simply click "Get Started" and enter an email and password. Input your country and verify your email and you're set.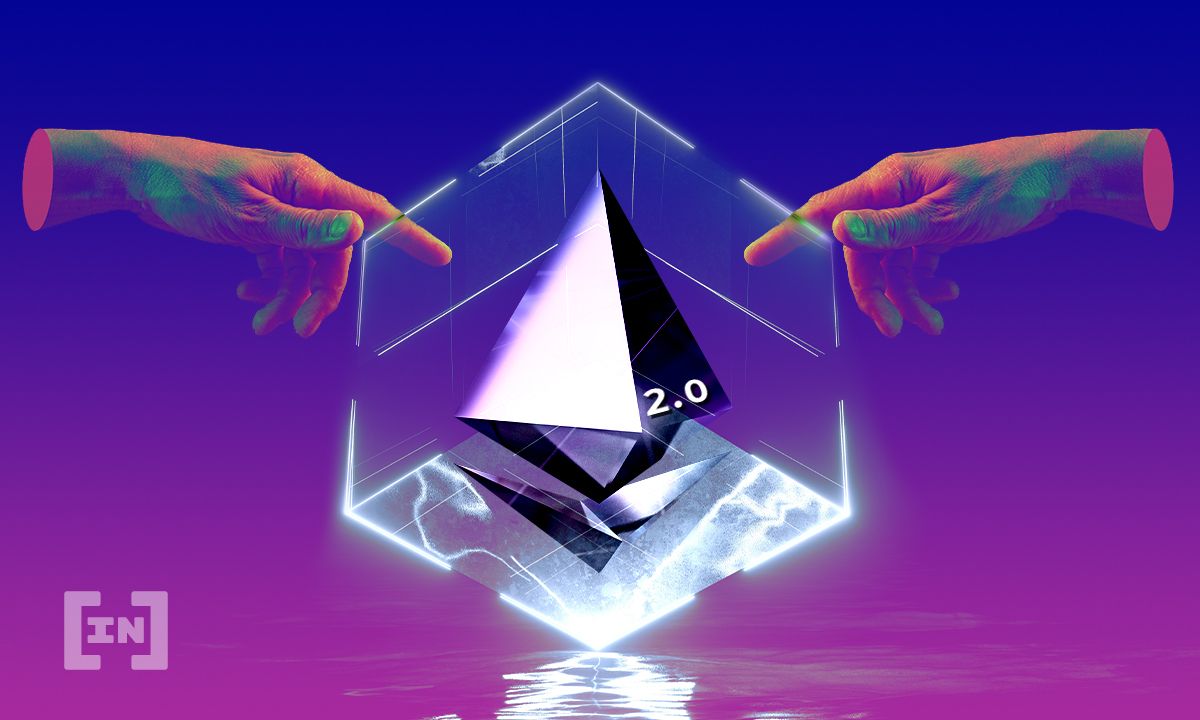 Once logged in, you'll have to select your services. Nicehash provides you with a cryptocurrency wallet, mining, or the ability to buy hashpower. Select which ones you prefer, though for this tutorial we will choose "Cryptocurrency Mining."
Download Nicehash OS
If you haven't already, download the Nicehash OS mining software and follow the install instructions. Once done, you'll see your mining status on the Dashboard.
Select "Mining" and follow the on-screen tutorial. Connect your preferred rig and enter a Bitcoin wallet address to get rewards sent to you. Also, make sure your GPU or CPU is updated to their latest drivers.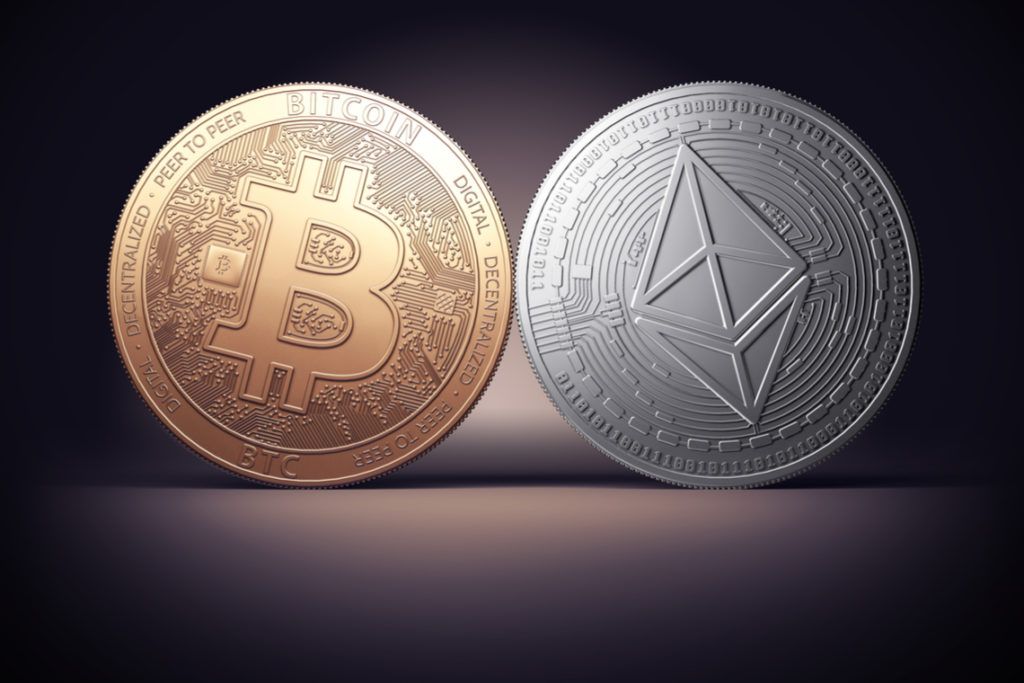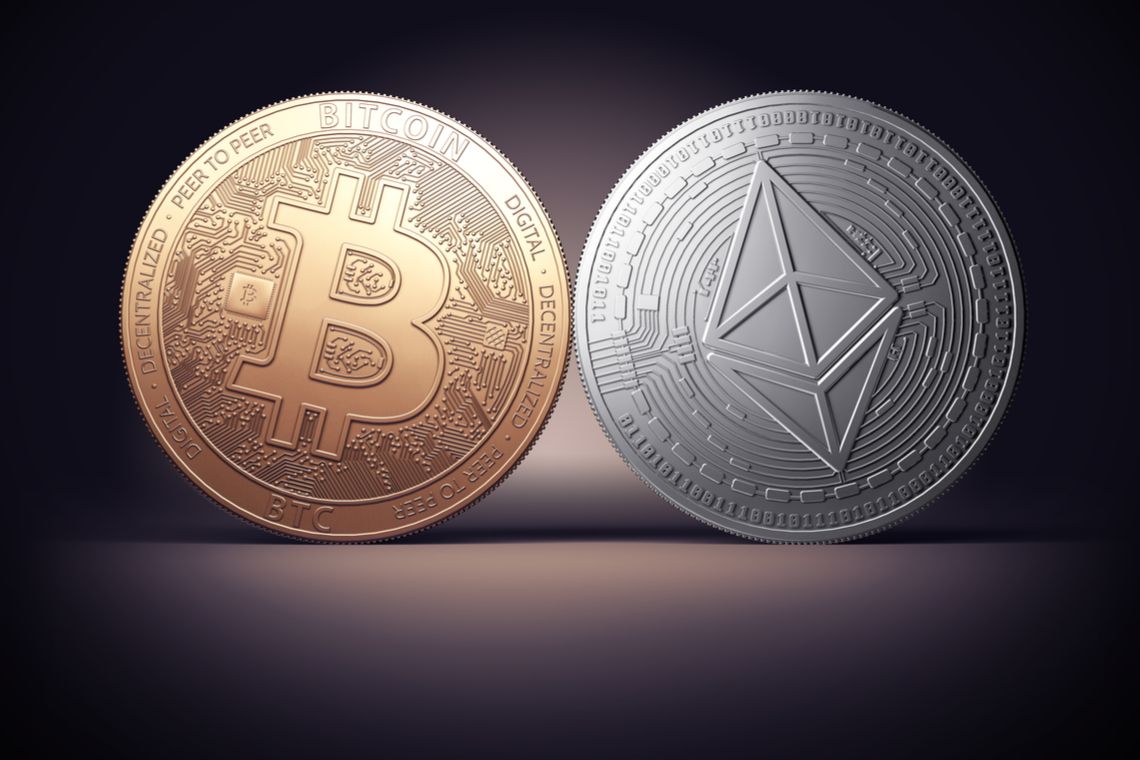 Now, we know this guide is about Nicehash Ethereum on Nicehash OS. However, the platform only rewards lent hashing power in Bitcoin. Essentially, you can choose to lend power to an Ethereum miner, but you'll still be getting paid in Bitcoin. That said, you can convert the Bitcoin to Ethereum on Nicehash itself. Otherwise, you can withdraw the Bitcoin to another exchange and convert it there.
You'll have to connect to US or EU servers, of course, so choose whichever is closest to you.
Honestly, that's about it for beginners. As you get more comfortable with the platform, you can adjust settings like benchmark speeds or add some plug-ins. What's great about Nicehash OS is it caters to all types of miners both old and new.
Nicehash Algorithms
While you're lending out your computer power to Ethereum miners, Nicehash reads that miners are utilizing the Dagger-Hashimoto mining algorithm. That was used with Ethereum 1.0, but the network has since moved on to Ethash.
However, Nicehash provides you a step-by-step guide on how to connect to Ethash compatible programs. Even then, the platform automates a lot of this work, and considering you're not actually doing any Nicehash mining, it shouldn't worry you.
How do I Get Paid on Nicehash?
Nicehash implements a pay-per-share (PPS) reward system. This means that you should be rewarded for every single contribution, or "share," you make.
Other Forms of Nicehash Mining
There are a few other types of Nicehash mining that aren't Nicehash OS. These are Nicehash Quickminer and Nicehash Miner. Depending on your operating system and graphics card, the website features a comparison table detailing which is best.
Understand, however, Nicehash Miner is built with 3rd-party miners, and users should be careful when taking advantage of it. The software is not built entirely by the Nicehash team.
If you're still confused, Windows users can download an auto-detector for their hardware. Unfortunately, this isn't available on MacOS or Linux.
Now you've learned the way to set up a Nicehash miner Ethereum. Even if you can't directly do any Nicehash Ethereum mining, you now know the answer to the question: "Is Nicehash Worth It?" The basics of mining are fairly easy to understand, but like with all things crypto, the deeper you go, the more there is to process. Learn everything you need to know at the BeInCrypto Telegram group.

< Previous In Series | Mining | Next In Series >
Frequently Asked Questions
Is Ethereum mining still profitable?
Can you still mine on Ethereum forks?
How much does Nicehash OS cost?
Disclaimer
In line with the Trust Project guidelines, the educational content on this website is offered in good faith and for general information purposes only. BeInCrypto prioritizes providing high-quality information, taking the time to research and create informative content for readers. While partners may reward the company with commissions for placements in articles, these commissions do not influence the unbiased, honest, and helpful content creation process. Any action taken by the reader based on this information is strictly at their own risk.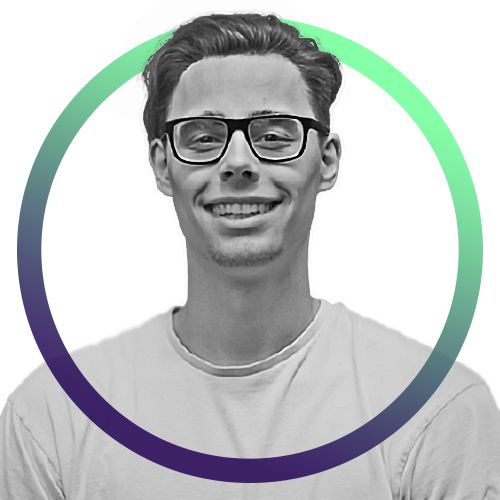 Max is a cryptocurrency journalist with an affinity for games and emerging technology. After leaving school to start a writing career, he wrote his first article on blockchain and...
Max is a cryptocurrency journalist with an affinity for games and emerging technology. After leaving school to start a writing career, he wrote his first article on blockchain and...
READ FULL BIO
Sponsored Sponsored