Bitcoin has grown in leaps and bounds over the past few years. It has developed from an asset solely used for speculative purposes to one now being used to hedge against
inflation
and draconian monetary policies. However, you might be wondering "where is Bitcoin accepted," or, "does Amazon accept Bitcoin?" Fortunately, many companies are using Bitcoin as a medium of exchange. We have compiled a list of companies that accept Bitcoin. Here's what we'll cover:
Businesses that accept crypto
Where Can I Spend my Bitcoin?
This article will detail a fair amount of places to answer the "where can I spend my Bitcoin?" question.
Does Walmart Take Bitcoin?
Of all the answers to the "who takes Bitcoin" question, Walmart is not one of them. It's not one of the platforms that accept bitcoin.
Are there Banks that Accept Bitcoin?
There are actually a fair amount of banks that fit the criteria of who accepts Bitcoin. Chime, Ally, and USAA are among such institutions.
Can You Convert Bitcoin to Cash?
You can absolutely convert Bitcoin to cash. Most cryptocurrency exchanges allow you to take the Bitcoin stored in your wallet and sell it for USD. That cash can then be transferred to your bank account.
Top Companies that Accept Bitcoin
Internet and Media Companies that Accept Crypto
1. Microsoft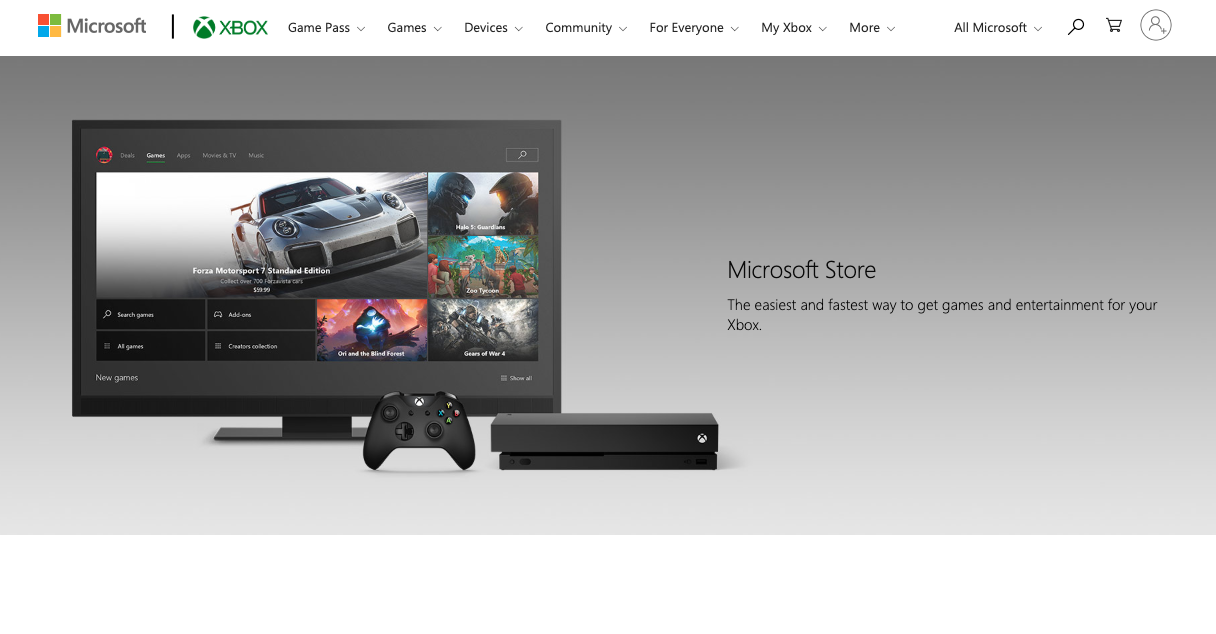 One of the most valuable companies in the world, Microsoft is one of the few Fortune 500 companies that accept Bitcoin for
payments
on its Xbox Store. It has done so since 2014. The company took a break from this due to volatility a while back, but the service is up again and can now be used. People with Microsoft accounts can also top up their funds via Bitcoin.
2. Wikipedia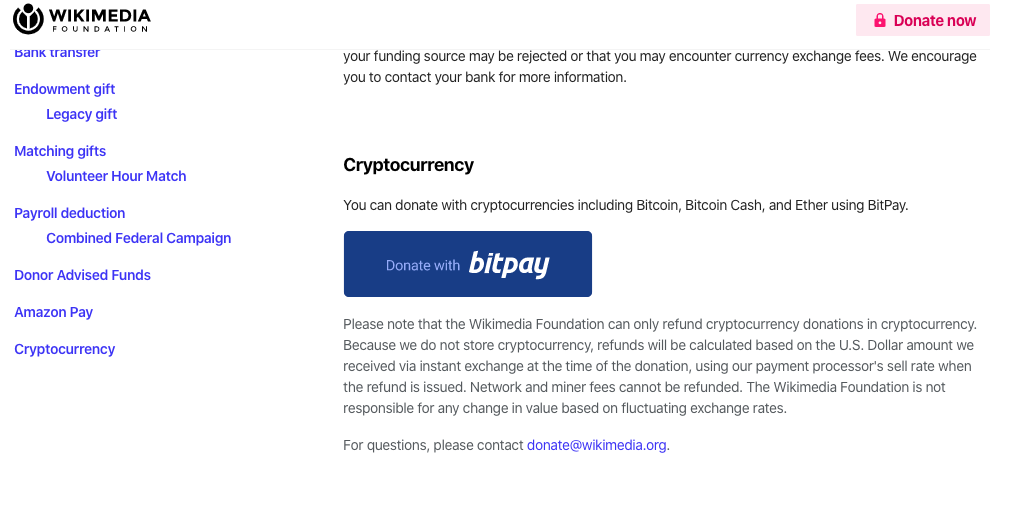 Wikipedia is the world's largest encyclopedia. The platform is the largest source of information online, and the first stop for anyone who goes on Google to get details on just about anything. Wikipedia gets its funding primarily through donations from people looking to support its cause. One of its payment
methods
is Bitcoin. The encyclopedia partnered with crypto payment processor BitPay back in January 2019, and has been accepting the top cryptocurrency via its portal since then.
3. Twitch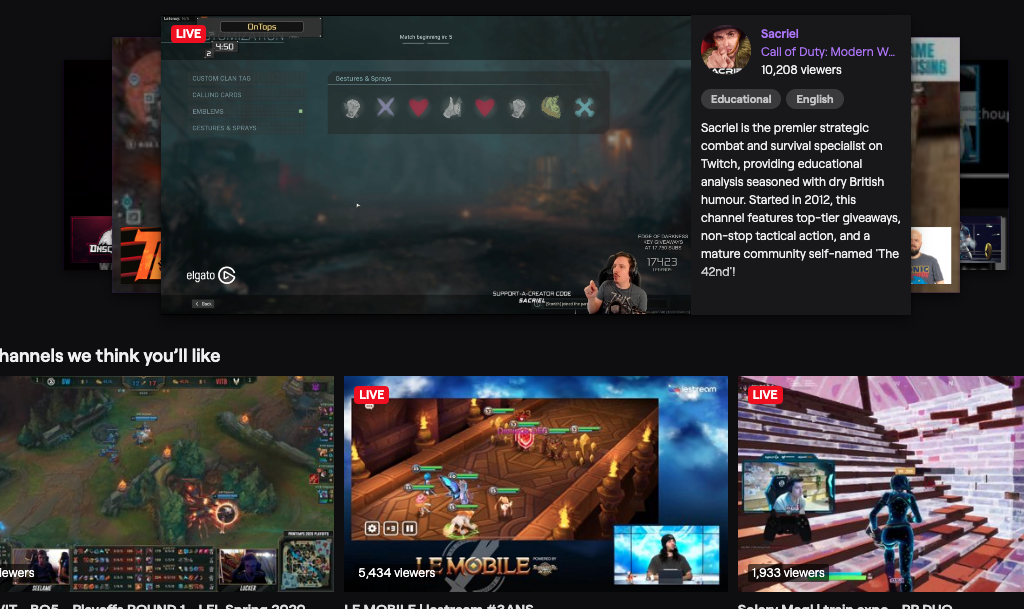 Twitch
is the leading game-streaming platform in the world. Owned by
Amazon
, the platform provides payment options for Bitcoin and Bitcoin Cash, and while it took the crypto payment option down in March 2019, it restored the portal in June- the same time the crypto market started to witness a resurgence. It is now one of the most prominent that accepts Bitcoin when it comes to the internet.
4. ExpressVPN
ExpressVPN is a massive
VPN
platform with 160 servers in 94 countries. It works with a ton of different devices, offers split tunneling and doesn't log your activity as well. This service offers a one-month, six-month, and twelve-month plan with a 30-day money-back guarantee, and you can pay for any of them with Bitcoin. Interestingly, ExpressVPN was one of the first businesses to start supporting cryptocurrency.
5. AT&T

AT&T is one of the largest media and telecommunications conglomerates in the world. In May 2019, the firm announced that it had teamed up with crypto payment processor BitPay to provide cryptocurrency payment support for people looking to pay their phone bills online. The press release didn't show the accepted assets, but there's no doubt that Bitcoin makes that list.
6. eGifter
Like Gyft, eGifter is a gift card platform supporting over 300 retailers such as Target, The Home Depot, Lowe's, and Uber. Of course, all gift cards can be purchased with Bitcoin.
Food and Drinks Companies that Accept Bitcoin
7. Starbucks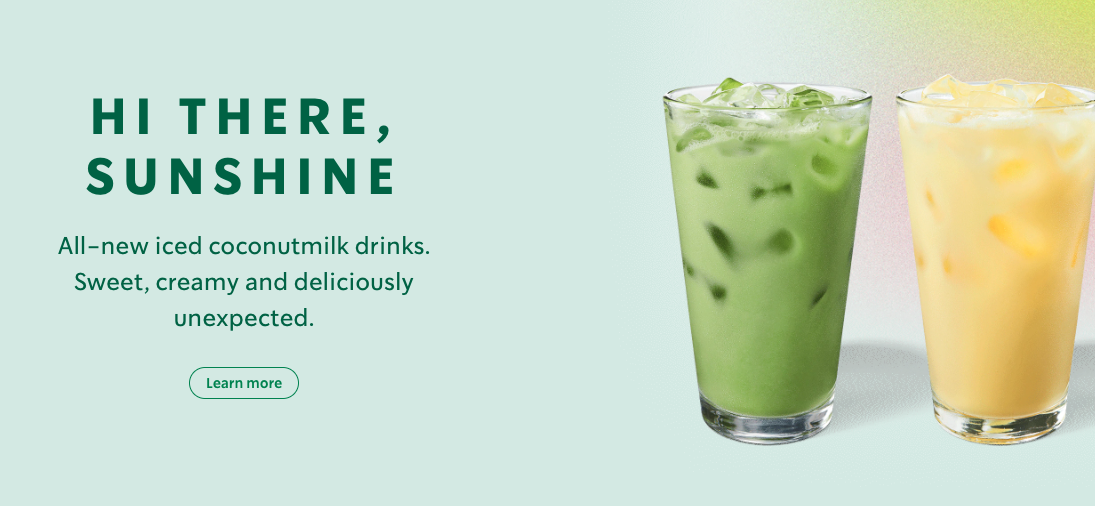 Starbucks
is another major business that accepts bitcoin. The coffee giant provides crypto payment options for its coffee through Flexa, an American payment startup that allows restaurants in the country to access crypto payment options. Flexa developed Spedn, an app that helps crypto holders to make purchases across various retailers- including Bucky's.
8. Subway

Subway is another major  has been providing crypto support since 2013. Now, you can purchase a Subway sandwich at several restaurants for just a fraction of a Bitcoin. There's also support for Gyft- a digital platform that allows people to purchase and spend gift cards. With the Gyft app, users can purchase gift cards from several retailers- including Subway, Starbucks, Amazon, and Burger King.
Transport and Aviation
9. Norwegian Air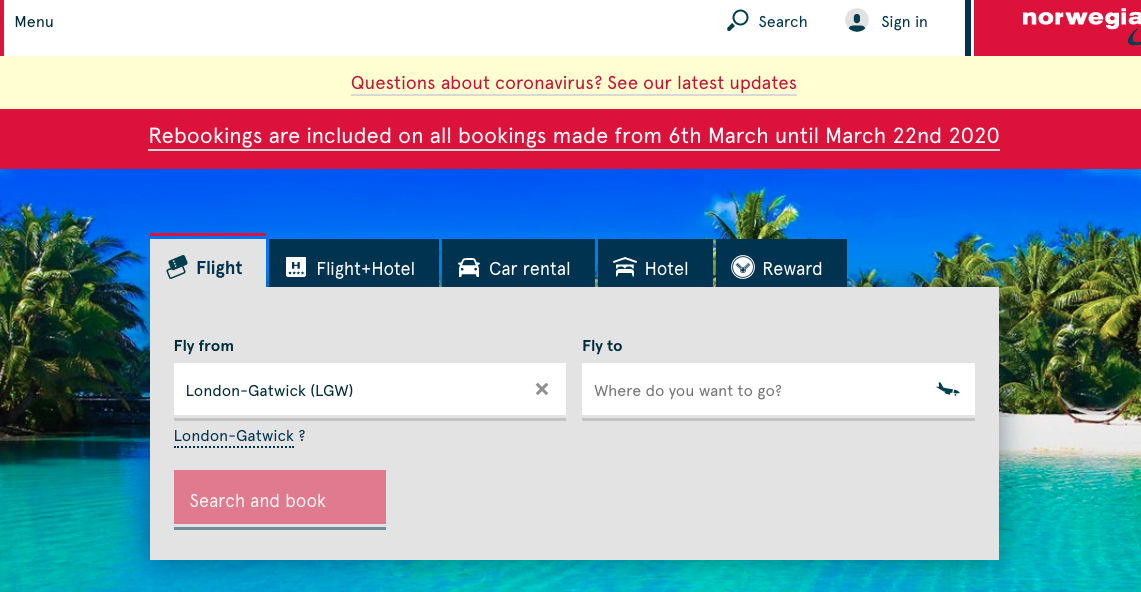 The largest airline company in Scandinavia, Norwegian Air Shuttle, and its owners reportedly announced plans to create a Bitcoin exchange, called Norwegian Block Exchange (NBX), which would power Bitcoin payments for flight tickets.
10. Alternative Airlines
Alternative is another airline that accepts bitcoin. The Alternative Airlines website provides users with all sorts of streamlined ways to find flights, but it doesn't just focus on the big airlines – it saves you money by providing you with more local ones on top of that. The platform supports travel all around the world, and you can purchase any tickets with Bitcoin and other cryptocurrencies.
11. Virgin Atlantic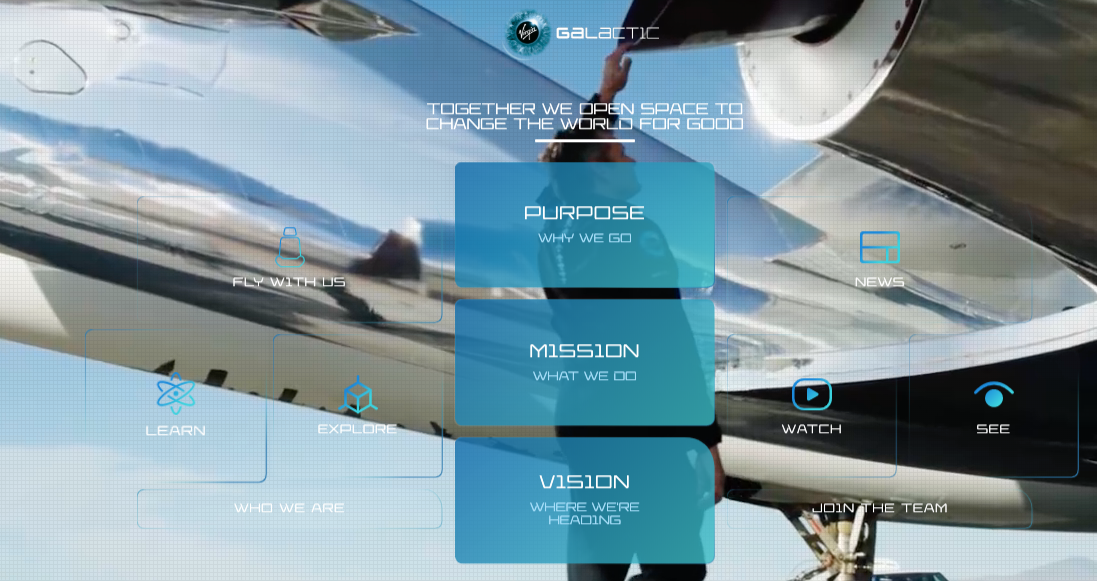 The Virgin Group, which owns Virgin Atlantic and Virgin Media, offers tickets for Virgin Galactic in Bitcoin. The integration was made back in 2013. Astronauts working for the company were reportedly the first users of the new payment option when it was launched.
12. CheapAir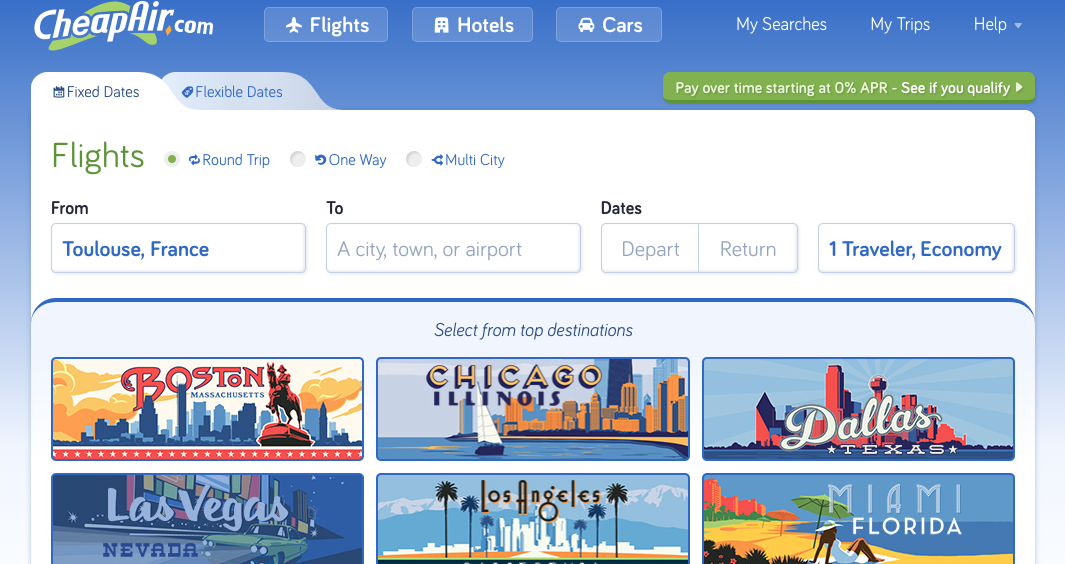 CheapAir is an American travel agency that has been in operation since 1989. CheapAir has been accepting Bitcoin payments since 2013, and last year, the firm announced a partnership with Bitcoin.com to provide payment options in Bitcoin Cash as well. Currently, the platform also provides support for Ether, Litecoin, and DASH. All travelers who book tickets are also covered by Payback™- a service that offers up to $100 in travel credit if airfares go down after purchase.
Retail Firms that Accept Bitcoin and other Cryptos
13. Newegg
There are several retail business that accept bitcoin. One of them is Newegg. Newegg is a geek-focused e-commerce platform that sells graphics cards, laptops, PCs, virtual reality headsets, and similar items. Newegg is quite a popular space for gamers and hardware enthusiasts, which makes it a natural choice to accept Bitcoin. The website has been accepting Bitcoin for some time and does so through the BitPay payment service provider. It's worth noting, however, that you cannot use Bitcoin for pre-orders, gift cards, subscriptions, return labels, or on the mobile app, among other cases. That said, Newegg provides a comprehensive tutorial on how to acquire and use Bitcoin on the website. It also supports Dogecoin, Bitcoin Cash, Ethereum, and other digital assets.
14. Amazon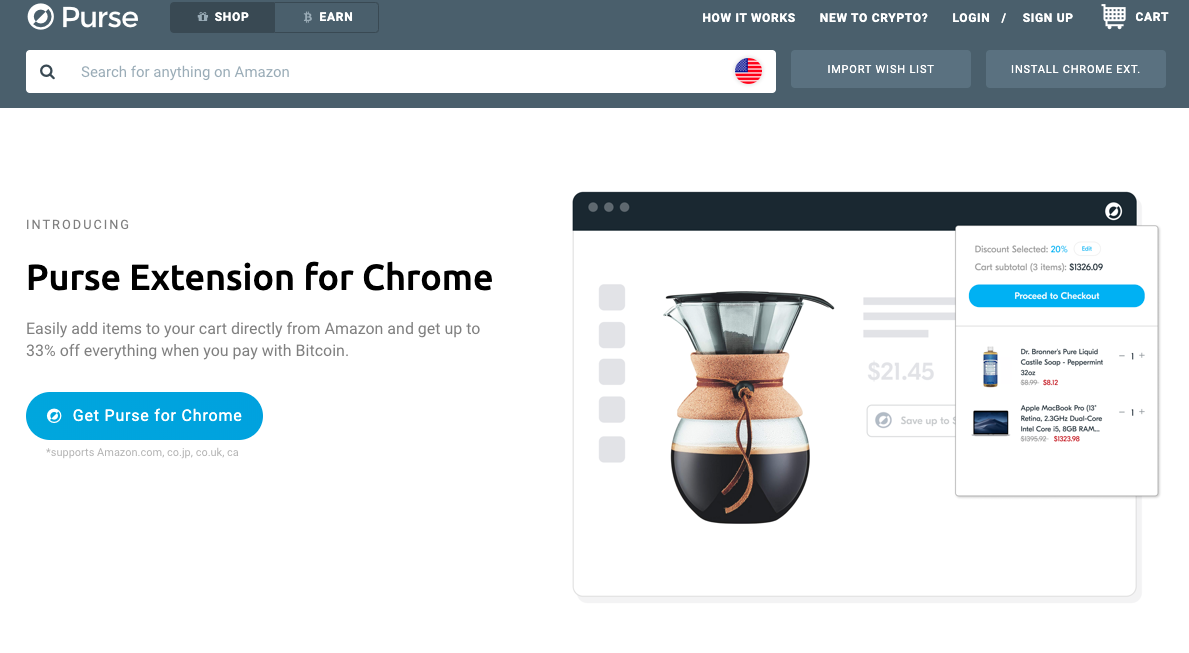 Amazon is the biggest e-commerce platform in the world. The company has toyed with the idea of accepting cryptocurrencies in the past, but it hasn't made much progress on its own. However, while Amazon is not one of those firms that accept Bitcoin directly, it's still possible to make purchases on the platform. Purse.io, an Amazon payment portal, allows Bitcoin holders to connect to sellers who are willing to get crypto for their goods. You can send money to Purse and get connected to an Earner, who receives your payment and order information for a fee. When your order gets delivered, the cryptocurrency is sent to the Earner.
15. Crypto Emporium
Crypto Emporium is the world's first luxury platform to accept crypto and crypto alone. Of all the platforms to wonder "who accepts Bitcoin," this is certainly one that 
only
accepts it. The website sells cars, watches, electronics, property, and more. It's one of the easiest ways to purchase these things with cryptocurrencies, with users providing the products and their estimated price points, which you can negotiate.
16. Overstock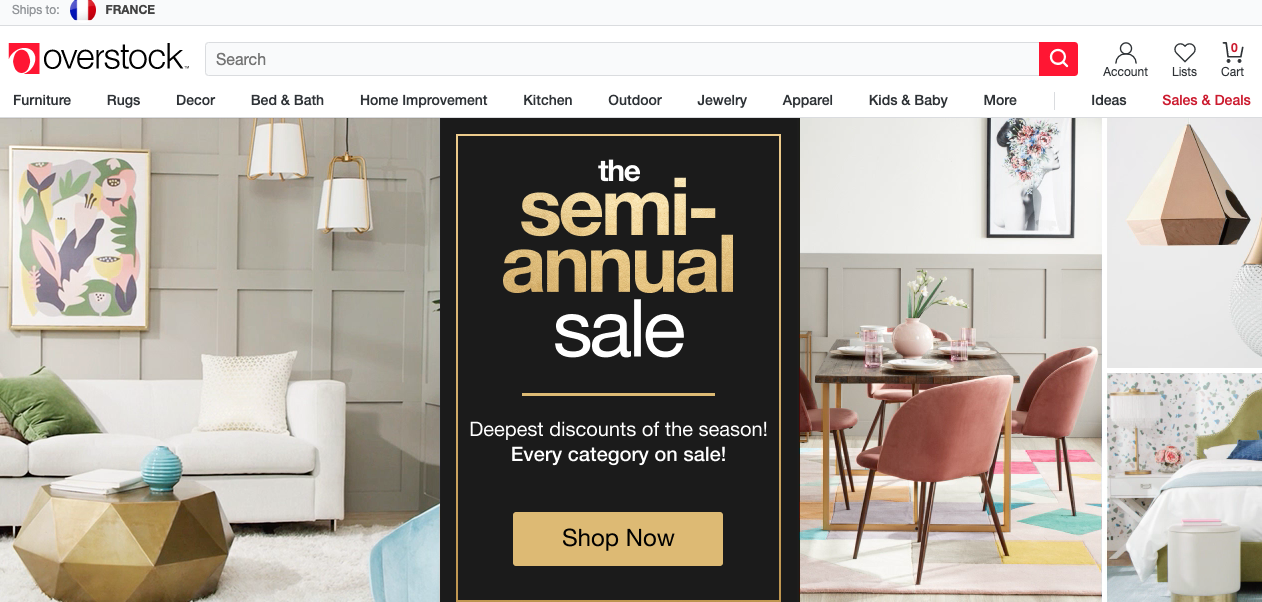 Overstock is an American online retailer that provides discount prices on some premium items. Overstock partnered with Coinbase back in 2014, in a move that allowed Bitcoin to be added to the retailer's list of payment options. At the time, the deal represented the largest Bitcoin merchant integration in history. If you're paying in Bitcoin, you'll find a Bitcoin wallet address on Overstock where you can pay your invoice and proceed to the checkout.
17. Lolli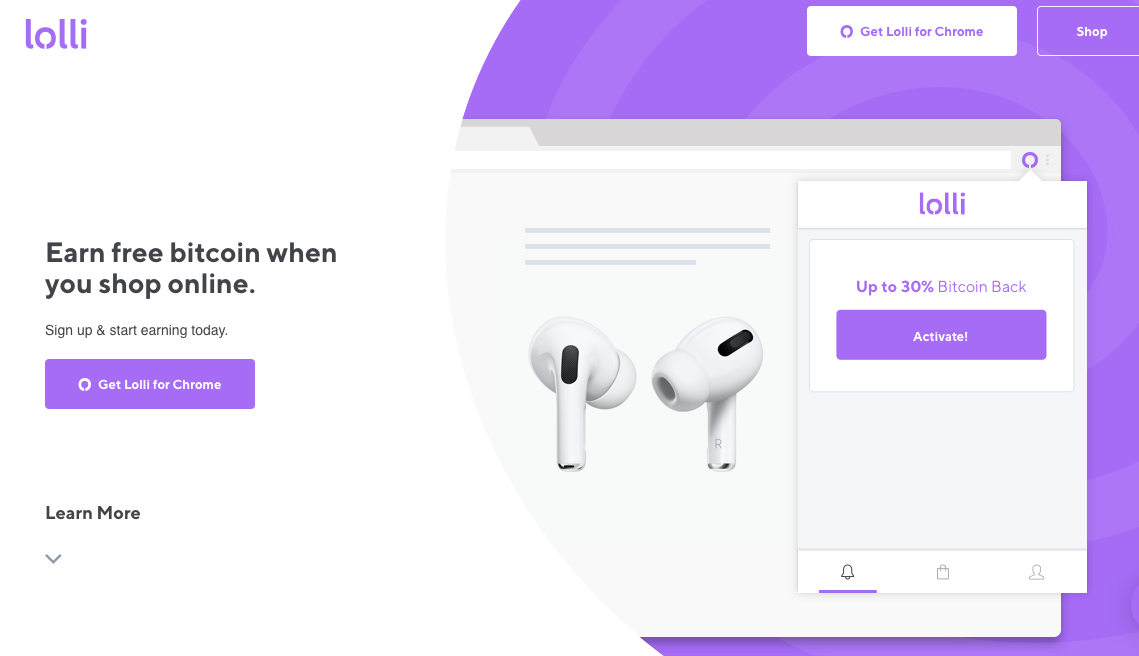 Lolli allows users to get free Bitcoins as they shop online. The platform has a list of partnered stored where you can shop (it notifies you if you end up on one of them if you have its extension installed on your browser), and when you checkout via the platform, you get free Bitcoin. Lolli has partnered with several top brands, including Overstock, Priceline, Groupon, GoDaddy, GAP, Macy's, Hilton, and Bloomingdales.
18. Play-Asia
Play-Asia is a popular game, toy, movie, and media distribution platform. You can get anything from physical media to limited edition items to accessories for your favorite devices. And best of all? The website accepts Bitcoin payments. It actually supports a ton of different assets, but of course, Bitcoin is the most popular one.
19. UNICEF
UNICEF has established the first UN-related cryptocurrency fund ever. The idea is to use crypto donations to fund children's use of technology, among other benefits. What's interesting, however, is UNICEF will keep donations in the token they're received in, rather than converting them to fiat as many companies do.
Sports Teams that Accept Bitcoin Payments
20. Sacramento Kings
The Sacramento Kings were the first team in the NBA to accept Bitcoin payments, and they remain one of just two teams out of 30 to do so. The Kings started to accept Bitcoin back in 2014 for purchases of team merchandise, game tickets, and much more.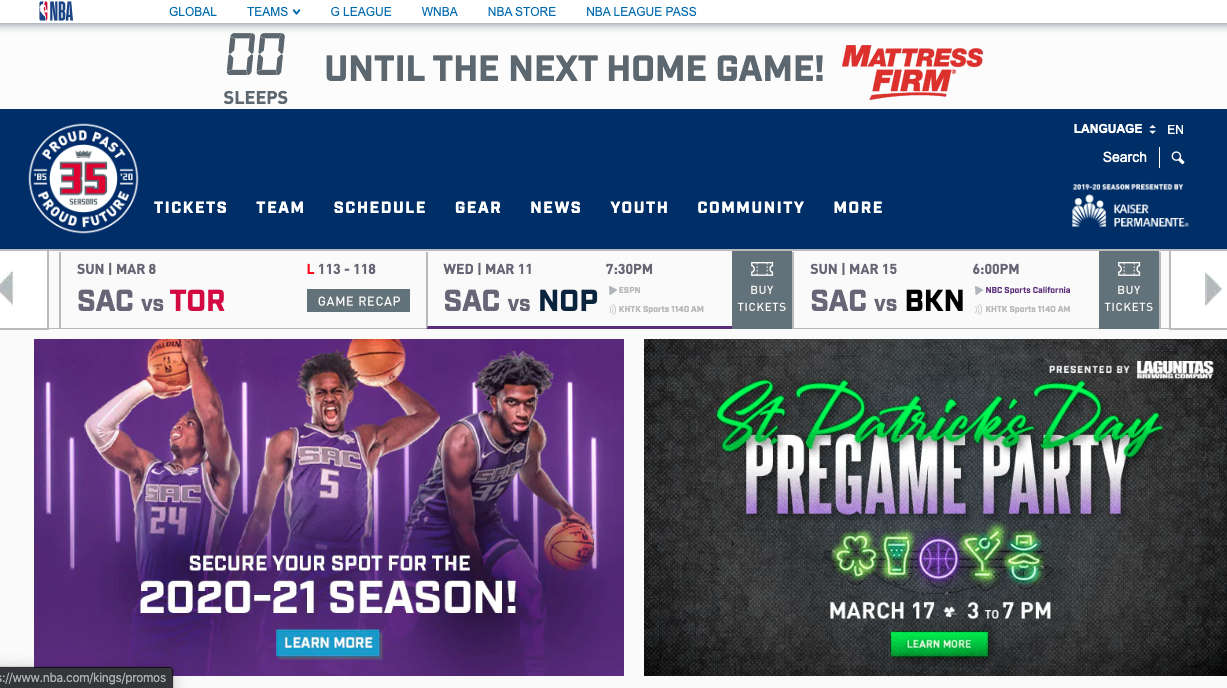 The firm is also working on developing its larger cryptocurrency infrastructure, as it expands into other assets. Last year, it partnered with CryptoKaiju – the creators of Ethereum-based Kaiju toys- to launch a crypto-collectibles program. Both companies confirmed that they'd be giving away 100 collectible toys throughout the 2019/20 season. A non-fungible token will back each. Fifteen of those will come with specific gifts- including VIP tours, courtside seats to team games, and signed team merchandise.
21. Dallas Mavericks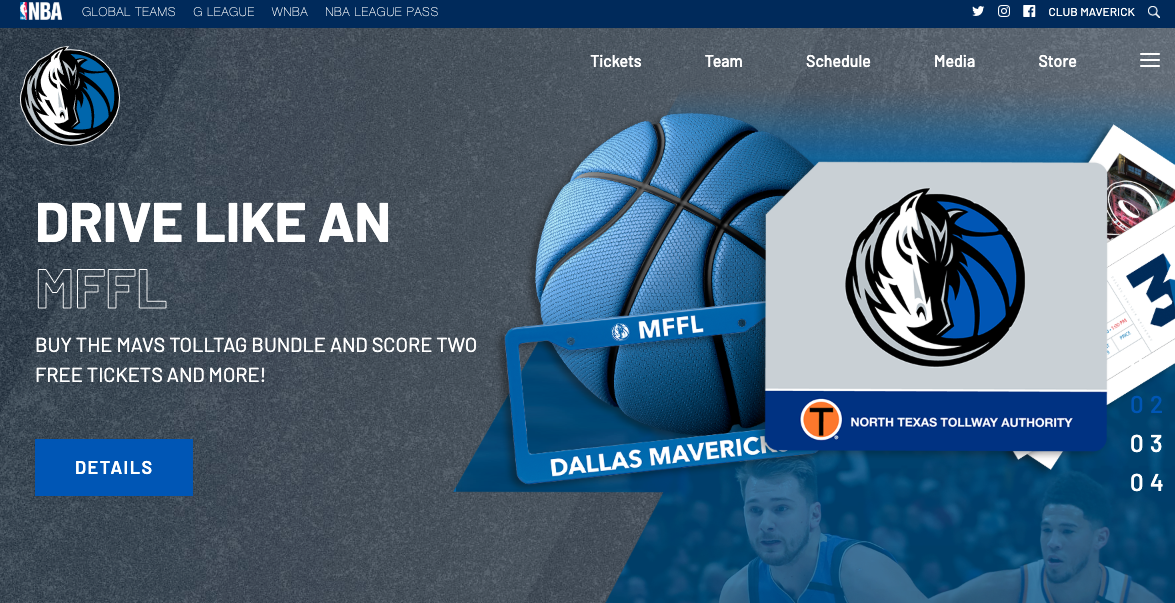 The Dallas Mavericks is another major team in the NBA that accept Bitcoin for payments. Despite being owned by notable crypto critic Mark Cuban, the team announced in August 2019 that it would be accepting Bitcoin as payment for game tickets and merchandise. The franchise also accepts
Dogecoin
.
22. Miami Dolphins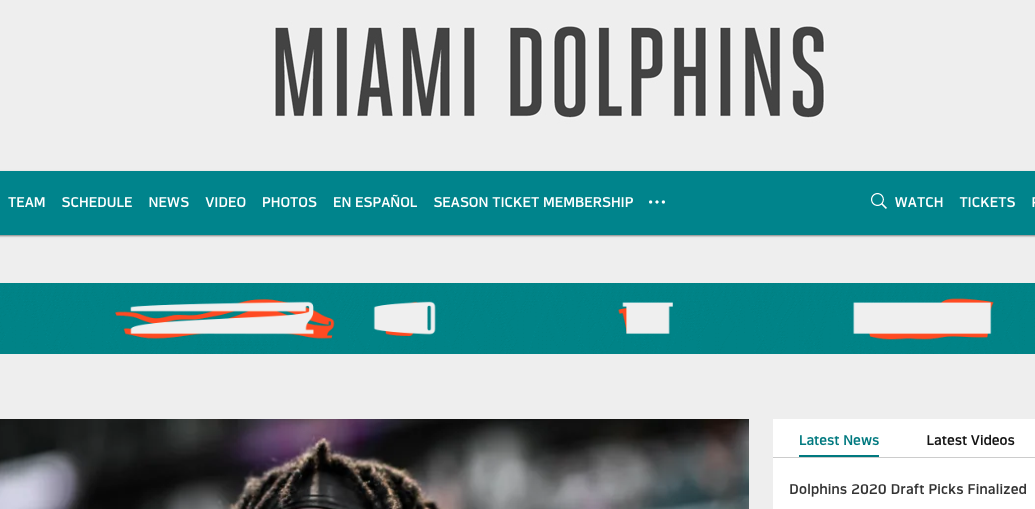 The Miami Dolphins, a popular National Football League team, announced a partnership with the Litecoin Foundation and Aliant Payments in June 2019. The partnership would allow Dolphins fans to use assets like Litecoin and Bitcoin when purchasing tickets for the team's 50/50 raffle. Tickets can be purchased either online or at dedicated kiosks around the team's Hard Rock Stadium.
23. SL Benfica
Sport Lisboa, Benfica, is one of the most popular pro soccer clubs in Portugal. Last June, the club joined the list of soccer teams that accept Bitcoin. Benfica partnered with crypto solutions provider UTRUST to enable tickets and merchandise purchases using Bitcoin payments.
Cryptocurrency and the Push for Regulation
Ever since Bitcoin became mainstream, proponents and developers have pushed for them to be accepted as a medium of exchange. The arguments have centered around the benefits that they provide over fiat money and its ability to free one's wealth from the clutches of government structures. However,
legalization
has varied greatly across countries. While some nations have been welcoming towards the assets or created an enabling environment for cryptocurrencies to thrive at least, others have been strict in their disapproval of the assets and have cracked down hard on it.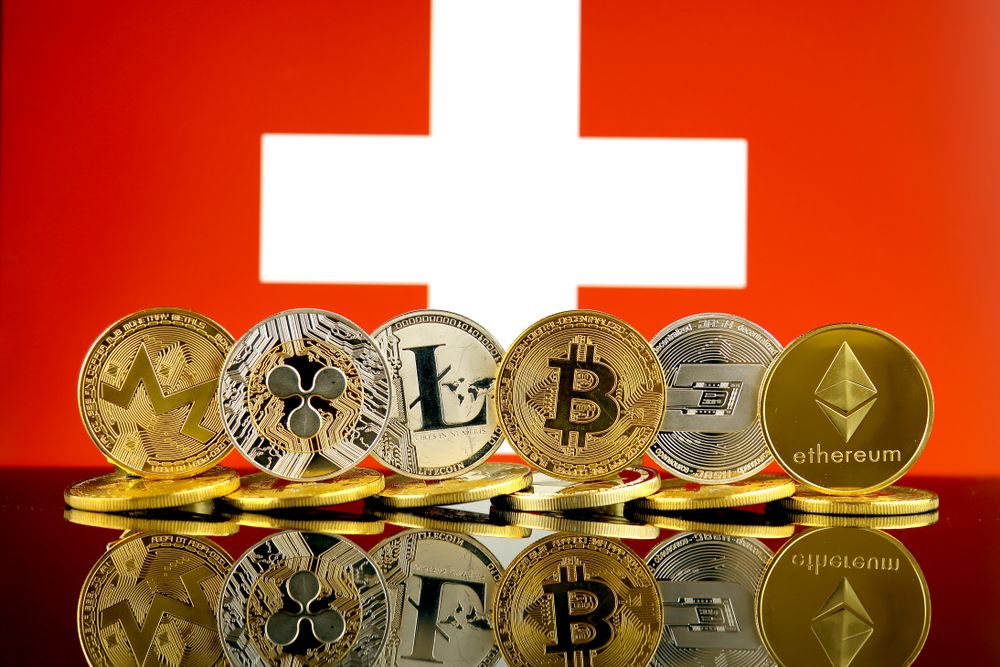 Switzerland leads the charge for countries where cryptocurrencies are encouraged. The financial hub has proven to be accommodative towards the emerging technology, providing meaningful rules to guide companies to operate. The country's crypto space is so stable that Facebook chose to establish the headquarters of its Libra Association there. As for countries where Bitcoin is still illegal, perhaps the most prominent is China. The Asian economic giant announced a ban on cryptocurrency exchanges and Initial Coin Offerings (ICOs) as far back as 2017 and has stuck to that stance ever since. But, a lot of countries still exist in the middle. Major world powers like the
United Kingdom
, Canada, Germany, and even the United States all have some sort of law governing Bitcoin. Some countries have regulations focused on cryptocurrency taxation, usage for payments, and remittance. However, when it comes to drafting laws that bring Bitcoin into the forefront of the financial ecosystem, progress hasn't been as quick as expected.
Disclaimer
In line with the Trust Project guidelines, the educational content on this website is offered in good faith and for general information purposes only. BeInCrypto prioritizes providing high-quality information, taking the time to research and create informative content for readers. While partners may reward the company with commissions for placements in articles, these commissions do not influence the unbiased, honest, and helpful content creation process. Any action taken by the reader based on this information is strictly at their own risk.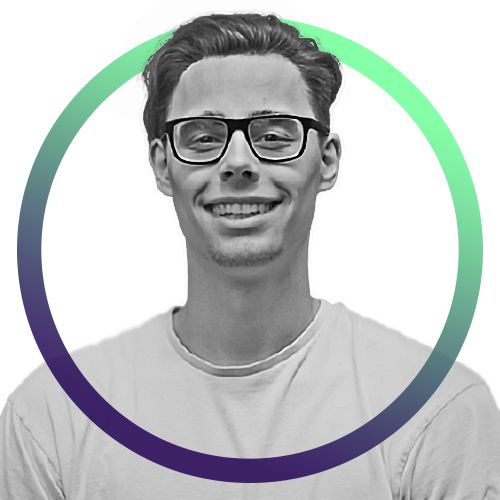 Max is a cryptocurrency journalist with an affinity for games and emerging technology. After leaving school to start a writing career, he wrote his first article on blockchain and...
Max is a cryptocurrency journalist with an affinity for games and emerging technology. After leaving school to start a writing career, he wrote his first article on blockchain and...
READ FULL BIO
Sponsored Sponsored