You may have heard about Boba Network and wondered about this new project. What is Boba Network? Is it worth getting to know, and what can it offer the blockchain ecosystem? Moreover, how healthy is its native BOBA coin? Well, you don't have to ponder any longer. This guide will explain what Boba Network is, how it works, and highlight its main features. Let's dive in.
Want to get reviews on the best crypto network & coins? Join BeInCrypto Trading Community on Telegram: read reviews, discuss crypto projects, ask for technical analysis on coins and get answers to all your questions from PRO traders & experts! Join now
What is Boba Network?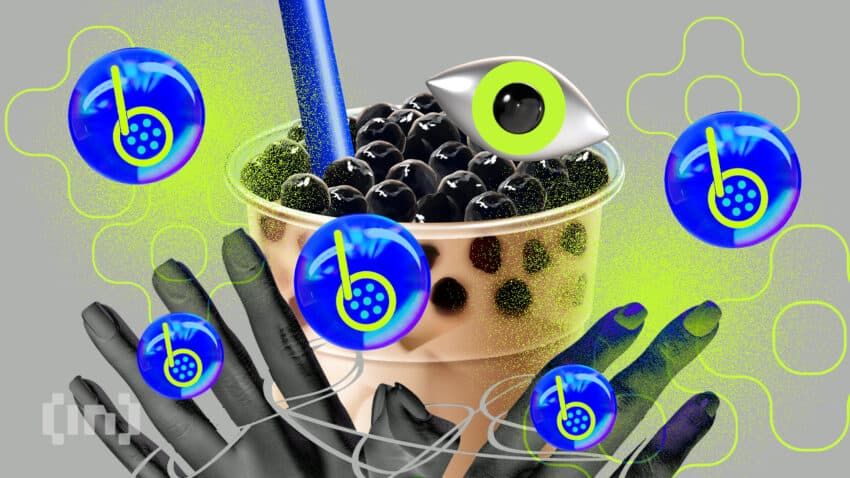 Boba Network is an Ethereum layer-2 (L2) scaling and augmenting solution that uses optimistic rollups (ORs). It seeks to make Ethereum faster and cheaper by increasing transaction throughput and reducing gas fees.
Moreover, Boba Network leverages the Hybrid Compute technology, allowing developers to build DApps that can pull off-chain data from any web2-based system. Besides Ethereum, Boba Network is integrated with several other blockchains. They include Moonbeam, Avalanche, Fantom, and BNB Chain.
Origin of the Boba Network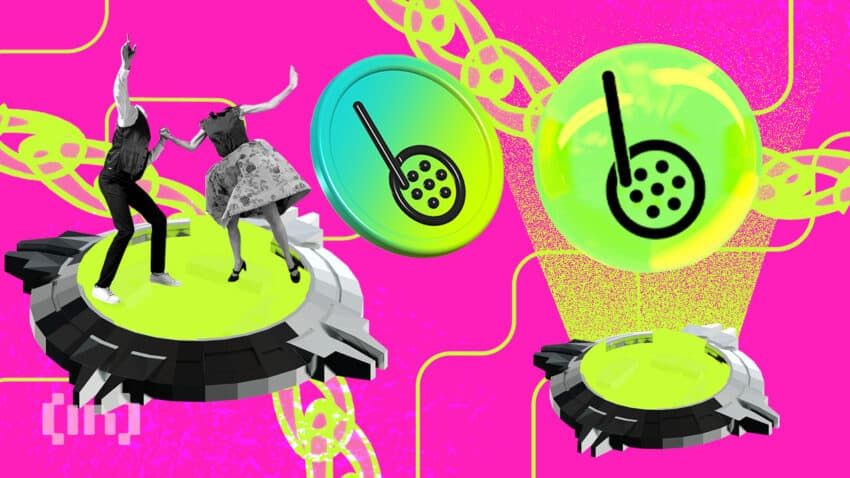 The OMG Foundation and Enya created the Boba Network in 2021. It was initially called OMGX, and the solution used optimistic rollups. Later that year, the project rebranded to Boba Network. Before this, the OMG Foundation had launched the OmiseGO project in 2017, which was rebranded to the OMG Network in 2020. The OMG Network was an Ethereum L2 scaling solution that initially used plasma.
Plasma and optimistic rollups are layer- 2 scaling solutions that use fraud proofs. Fraud-proofing is a feature that allows anyone to challenge the results of a transaction within a certain period of time for security reasons. The difference is that plasma only scales transactions, while optimistic rollups scale layer-2 smart contract execution and transactions. However, plasma offers a higher transaction throughput than optimistic rollups, especially the MoreViable Plasma version the OMG Network previously used.
Team
Alan Chiu is the CEO and founder of Boba Network and Enya, a tech company based in Palo Alto, California. Software developer firm Enya is the core contributor to the Boba Network. The entrepreneur established Enya in 2018 with Jan Liphardt when at Stanford University. Chiu has a Master's in Management from Stanford, while Liphardt is an associate bioengineering professor at Standford University. Chiu also studied Electrical and Computer Engineering at the University of British Columbia.
Before founding Enya, Chiu was a partner at investment firm XSeed Capital. Moreover, he worked at Bycast, a provider of storage visualization software acquired by NetApp, and Creo, a tech company that Kodak bought in the early 2000s.
Liphardt is a professor in residence at a non-profit community called StartX. He previously taught Physics at UC Berkeley and teaches blockchain technology and distributed systems at Stanford.
Funding
Boba Network raised $45 million at a valuation of $1.5 billion in a Series A funding round on April 5, 2022. A total of 28 investors participated in this round, including Crypto.com, Hack VC, TheVentureCity, BitMart, and Huobi.
Roadmap
Boba Network has a busy 2023 in store as it works on providing faster and cheaper transactions to its users. According to its engineering roadmap, the project will develop a hybrid rollup architecture of optimistic and ZK rollups. Also, it will add layer-1 escape hatches, delay code upgrades, and invest in the parallel execution of Ethereum Virtual Machine (EVM) transactions. In 2022, Boba Network enhanced its Hybrid Compute technology and launched on Avalanche, BNB, Moonbeam, and Fantom.
How does Boba Network work?
Boba Network uses the optimistic rollup scaling solution to reduce Ethereum gas fees and improve transaction speed. It "lives" inside the Ethereum blockchain as a series of smart contracts that can execute Ethereum transactions.
Optimism's optimistic rollup ensures EVM and Solidity compatibility, allowing the easy migration of smart contracts from the Ethereum mainnet to the Boba Network. EVM compatibility also means executing any Ethereum smart contract on the Boba Network is possible. Boba Network relies on Ethereum's security.
Optimistic rollups
Optimistic rollups (ORs) batch transactions together off-chain and send them to Ethereum (or any of the other L1-supported chains) for finalization. The off-chain batching of transactions reduces computation on the Ethereum mainnet and, thus, network congestion, improving transaction throughput and minimizing gas fees.
ORs assume that transactions are valid (hence the name "optimistic") unless someone challenges them for being questionable. If a transaction is challenged, the protocol initiates a fraud computation proof process to verify it. Network users can bypass the challenge window by paying high fees to bridge crypto to L1. When this happens, liquidity providers on L1 take on the fraud risk, for which they receive compensation. So, in a nutshell, liquidity providers undertake the fraud-proofing process. In turn, the Boba Network pays them for revealing bad transactions.
Bridging & withdrawals
You can bridge ether from Ethereum to Boba through the Boba Gateway to interact with the DeFi apps that Boba Network supports and avoid high gas fees.
Boba Network claims its transaction fees are 100 times smaller than Ethereum's gas fees. Moreover, you can mint NFTs on the Boba Network to enjoy cheaper transaction fees and then move them to Ethereum if you choose. Transaction costs on the Boba Network are in the respective L1 native coin or BOBA. You need ETH (or the native coin of the other supported chains) and a MetaMask wallet to bridge crypto to or from the Boba Network.
You can use the standard or fast exit when withdrawing from the Boba Network. The former option takes a few days to complete, while the latter only takes minutes. Fast exits use liquidity pools and require users to pay a small fee.
Boba Network features
Hybrid Compute technology: Hybrid Compute is a technology that helps web3 systems interact with web2 computers in an almost plug-and-play way. This means developers can build DApps that can pull real-world data from any web2 system.
Liquidity pools: Each token or coin that the Boba Network supports has one pool on L1 and another on L2. Users who want to fast bridge to L2 deposit funds to the L1 pool, triggering a message transfer to the L2 pool. The pool then sends the correct amount of crypto to the user's L2 wallet. Conversely, a user deposits funds to the L2 pool to fast bridge to L1. The network triggers a message, permitting the L1 pool to send users the right amount of tokens to their L1 wallet. Liquidity pools also allow stakers (liquidity providers) to earn rewards by locking their stake in the pool. Boba Network distributes rewards that are proportional to the liquidity provider's stake.
Fast exit: Boba Network's community-driven liquidity pools allow users to withdraw funds in minutes.
Boba Gateway: The Boba Gateway helps users to bridge cryptos from L1 to L2 and vice versa.
NFT bridging: Users can mint non-fungible tokens (NFTs) on the Boba Network to enjoy low transaction fees. Next, they can easily bridge these NFTs to an L1.
L1 security: Boba Network relies on the security of Ethereum. That means the solution is safe as long as Ethereum is secure.
Dual fee tokens: Users can pay gas fees in the respective L1 native coin, like ETH or AVAX. Alternatively, they can use BOBA to cover transaction costs.
Improved transaction speeds and lower gas fees: Optimistic rollups help the Boba Network scale Ethereum by bundling transactions off-chain, increasing transaction speeds, and lowering gas fees.
Pros and cons of Boba Network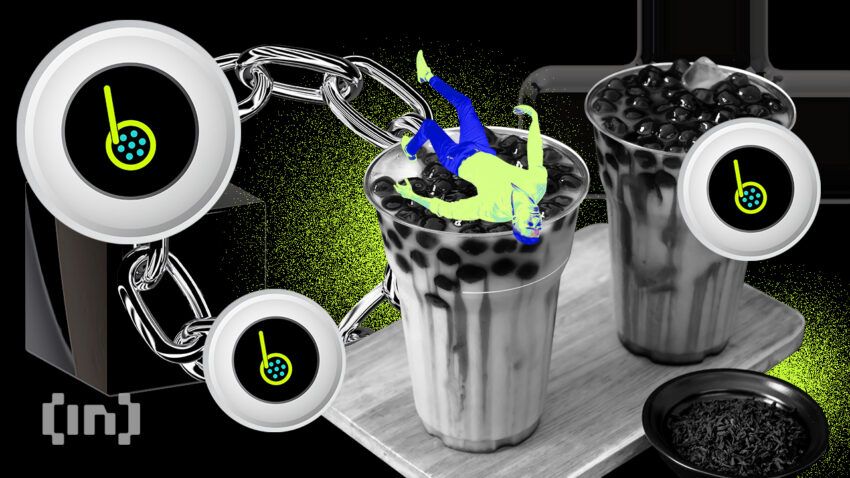 Pros
Fast exits
NFT minting and bridging
Multichain support
Smart DApps that can retrieve data from real-world data sources
Potentially fast transaction speeds
Possible low gas fees
Cons
Boba Network only launched in September 2021, meaning it will take time to determine if it fulfills its promise. It may be that the project cannot leverage the higher transaction throughput that the MoreViable Plasma scaling solution offers since it switched to optimistic rollups.
BOBA coin
The native coin of the Boba Network is BOBA. It has a maximum supply of 500 million. Based on CoinMarketCap data at the time of writing, its circulating supply is 171,624,232, about 34% of its total supply. The BOBA coin price is $0.2609 as of Feb. 16, 2023.
140 million BOBA coins (28%) were allocated to OMG holders, while the treasury received 210 million (42%). The project will use some fees the Boba Network earns to buy back BOBA in place of the treasury over time. The role of the treasury is to build the Boba ecosystem and fund incentives for liquidity mining.
Strategic investors got 50 million coins (10%), while the current and future team members received 100 million BOBA (20%). The unlock schedule started on Sep. 20, 2022. The project will unlock BOBA every quarter. The last unlocking will happen on June 20, 2025. The project team airdropped BOBA to OMG holders on a 1:1 basis. The airdrop took place on Nov. 12, 2021.
BOBA coin has several uses. They include:
Governance: BOBA holders get voting rights, permitting them to participate in the Boba decentralized autonomous organization (DAO). The DAO focuses on community initiatives and the direction the network will take. Holders get one vote for each coin they stake on the Boba Network.
Staking: Boba stakers earn a portion of the transaction fees network users generate. Additionally, they get equivalent xBOBA coins, which provide the same DAO voting rights.
Paying transaction costs: You can use BOBA to pay for gas fees on the Boba Network. Users can also pay transaction fees in the respective L1 native coin that Boba supports.
Boba Network wallet
Boba Network works with MetaMask and Ledger on any of the integrated chains. Always ensure that you select the correct network when using MetaMask. Alternatively, users can use the MathWallet, which supports the Boba Network, on iOS and Android mobile devices. MathWallet also has a Chrome browser extension.
The future might be bright for Boba Network
Boba Network sets itself apart from other Ethereum layer-2 scaling solutions with its Hybrid Compute technology. The project team plans to create an ecosystem fund to incentivize early-stage projects to build on Boba, making Boba more than just a scaling solution. With innovative use cases and an impressive array of backers, the future looks bright for Boba.
Frequently asked questions
What is Boba Network crypto?
Is BOBA coin a good investment?
How do you get BOBA crypto?
How do I claim Boba Network on airdrop?
Where is Boba Network's headquarters?
Who invested in Boba Network?
Disclaimer
In line with the Trust Project guidelines, the educational content on this website is offered in good faith and for general information purposes only. BeInCrypto prioritizes providing high-quality information, taking the time to research and create informative content for readers. While partners may reward the company with commissions for placements in articles, these commissions do not influence the unbiased, honest, and helpful content creation process. Any action taken by the reader based on this information is strictly at their own risk.