BeinCrypto spoke to Tim Draper from Draper Associates about his work investing in blockchain, what he looks for in companies and how people benefit from bitcoin.
Draper is a venture capitalist with a long history of successful investments, especially in emerging tech spaces. From the dot.com bubble to the current crypto wave, Draper has been front and center to some world-changing companies.
When it comes to crypto, Draper has been in the game a while. Recently, in 2019 he joined Alon and Josef as part of the blockchain venture studio and fund Draper Goren Holm.
Getting involved in crypto
Draper's investment history is impressive. In addition to coming from a family well-versed in the venture capital game, he has made a success in his own right. Among his investments in the tech sector are Hotmail and Tesla.
Unsurprisingly, for someone who has made a career of looking for prominent prospects, he's been in the crypto game from fairly early on.
"I have been looking for digital currency to be a part of our world since 2002 when I saw video games with currencies attached. I thought the games would start doing currency exchange across games, but instead, Satoshi Nakamoto created this incredible currency in Bitcoin," he explains.
"I became aware of it in 2010. Bought some, lost it to Mt. Gox, and then bought again when the US Marshall's office auctioned off the Silk Road tokens."
Rather than losing faith in crypto, Draper has been quoted many times promising a positive outlook, especially for bitcoin.
In an interview with Fox Business in 2014, he predicted bitcoin would reach $10,000 "in the next three years." Following the halving, bitcoin broke $13,000 at the beginning of 2018.
His next prediction following the next halving has bitcoin at $250,000.
While keen on long-term predictions, Draper has been quoted expressing less interest in short-term outlooks. He said short-term predictions are nullified because of the possibility of large buy or sell orders.
Draper Goren Holm
However, Draper isn't just bullish on bitcoin. Rather he embraces blockchain technology as a whole. He considers it the technology of the future of not only finance but also multiple other sectors.
As a result, when he was approached by Alon Goren and Josef Holm, getting involved with their venture studio made sense.
"The three of us were convinced that bitcoin, blockchain, and smart contracts were the technologies that would drive the future of finance and the future of other enormous industries like insurance, banking, commerce, even government. We picture a more frictionless economy and a freer, more transparent, decentralized world, driven by a more trusted and trustworthy system than fiat."
So far, the group has backed blockchain ventures, including the Tezos Ecosystem, CasperLabs, Rivet, and Kalamit, among others.
Draper, providing the fuel
Draper considers himself to be "providing the fuel" for entrepreneurs whose projects will create the trusted, decentralized world he envisions.
However, since he is providing the momentum to get these projects off the ground, who he picks is important.
Regarding how he chooses projects to work with, Draper says,
"I look for uniqueness, importance and founder dedication."
This approach has served him well so far. Plenty, a DeFi investment by the fund has $31 million total value locked despite only being in beta.
Universal benefit from bitcoin
Fro Draper, these investments aren't just a possible profit-making mechanism. As mentioned, he firmly believes in the benefits blockchain and cryptocurrencies could bring to people.
"People everywhere will benefit from bitcoin because they will not have to pay the banks 2-4% every time they swipe their credit cards. Families will benefit when workers can frictionlessly send money to their families overseas. Entrepreneurs in places like Nigeria and Argentina will benefit because they will be able to store value in a trusted currency."
In addition, he doesn't just consider this to be for the benefit of others. Rather he sees where bitcoin could improve his own life and work.
"I would personally like to be able to raise a fund in bitcoin, invest in bitcoin, and have the startups pay their employees and suppliers in bitcoin so I don't have to pay for accounting, auditing, bookkeeping, and legal for every investment I make, and the transactions can take place automatically."
In the past, he has also been vocal about how governments stopping bitcoin is both ineffective and harmful.
In 2019, he said that a crypto ban in India would set the country back 40 years.
The future with DeFi
Draper is also bullish on the benefits this booming DeFi industry will have for people in the future. This is shown through his involvement with multiple DeFi projects,
"Many benefits. I can borrow or lend 24-7. I don't have to wait for bankers hours. I can hedge against inflation. I can make micropayments to multiple people in a complex structure without overhead or accounting costs. I can pay my team wherever they live."
Currently, the market believes in this beneficial future as well. The current total value locked in DeFi projects is $52 billion, according to DeFi Pulse.
While this is already a decline from the near $90 billion TVL from earlier this year, there is still much optimism when considering where this space is headed.
For Draper, the future of DeFi is not in his hands.
"That is up to the great entrepreneurs of the world. I am just providing their fuel. But, I would expect that DeFi will be the platform for all finance everywhere as bitcoin becomes more prevalent as a medium of exchange."
Disclaimer
All the information contained on our website is published in good faith and for general information purposes only. Any action the reader takes upon the information found on our website is strictly at their own risk.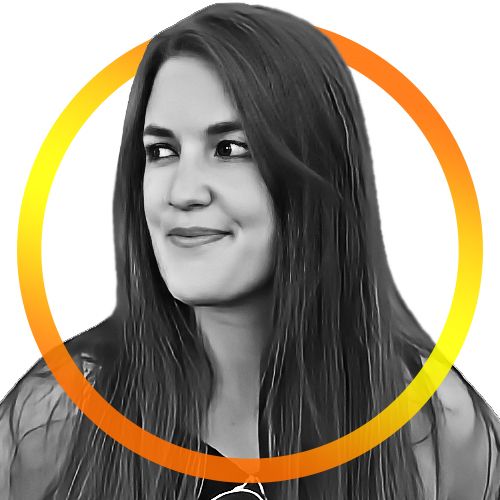 After working in news and lifestyle journalism, Leila decided to bring her interest in cryptocurrencies and blockchain to her day job. She now runs the Features and Opinions desk...
After working in news and lifestyle journalism, Leila decided to bring her interest in cryptocurrencies and blockchain to her day job. She now runs the Features and Opinions desk...
READ FULL BIO
Sponsored Sponsored