The crypto industry has faced many challenges and setbacks in the past couple of years, but 2023 could get even messier. Michael Barr, the Vice Chairman of the Federal Reserve, is on the warpath in an attempt to crack down on crypto and stablecoins. 
Research suggests that Michael Barr, the Fed's Vice Chair for Supervision, could play a key role in forthcoming crypto and stablecoin regulations. The Peterson Institute for International Economics hosted Barr on March 9. During his speech, Barr discussed keeping crypto out of the banking sector.
To get an idea of what Michael Barr has in mind, he announced that the Federal Reserve would establish a team to address "unregulated stablecoins" shortly before USDC lost its peg. 
Who is Michael Barr?
Michael Barr is a lawyer who has spent most of his career jumping between academia and the U.S. government. He was one of the architects of the Dodd-Frank Act, a law that passed after the 2008 financial crisis. The Dodd-Frank Act legalized bank 'bail-ins' in the United States and paved the way for similar legislation worldwide.
Thanks to Dodd-Frank, a customer's money at the bank may be used to bail out that bank in cases of a financial crisis. 
The Dodd-Frank Act also created the Consumer Finance Protection Bureau (CFPB). Elizabeth Warren proposed it allegedly the most anti-crypto politician in the United States. The CFPB was speculated to be behind the original operation 'Choke Point.'
This measure secretly cut off specific industries from the banking sector. Interestingly, the CFPB was proposed by an anti-crypto politician and was allegedly behind an operation to unbank particular sectors in the past. This means it could be behind the current scheme to unbank the crypto industry.
Unfortunately, there isn't a way to know whether the CFPB operates without oversight. Despite being funded by the Fed and accounting for as much as 12% of the Fed's total annual budget, the CFPB is not overseen by Fed officials or U.S. politicians. Barr may have some insight into this secretive agency, given that he co-authored the law that created it.
Surprisingly, Michael Barr also included something for himself in the 'Dodd-Frank Act II' — a new position at the Fed. Can you guess which position it is? Yes, it's the vice chair for supervision. The same position Michael Barr held last year. 
Trending Anti-Crypto Speech 
Barr made his speech the day before the banking crisis really began to unfold. It's been suggested that he and his anti-crypto allies will use the situation to justify cutting down the crypto industry. Keeping stablecoins out of the banking system appears to be another key point.
This is because crypto, and especially stablecoins, are direct competitors to FedNow.

FedNow is the Federal Reserve's forthcoming interbank payments platform. It's like one step close to the creation of a potential digital dollar central bank digital currency (CBDC).

So with that context in mind, let's analyze exactly what Barr said about crypto in his recent speech. 
Michael Barr started his speech by saying that the Fed wants to learn from the recent turmoil in the crypto markets. He stated that the Federal Reserve doesn't want to stifle innovation but wants strict crypto regulations, especially around stablecoins.
This is precisely what Fed Chair Jerome Powell said in previous testimony.
American Crypto Users on the Rise
Barr also highlighted that he spoke with college students who had lost money in crypto while acknowledging that around 20% of American adults have either held or still hold crypto. He then noted that too many regulations stifle innovation, whereas too little regulation threatens existing institutions. 
Barr went on to claim that blockchain technology is beneficial but not cryptocurrency. He even claimed that the benefits of crypto are "inconsistent with reality" and said that crypto adoption is "contagious." Barr asserted that, for many, the draw of crypto is to fall outside government control and that it's used as a hedge against inflation when correlated to other assets. 
He accurately pointed out that most cryptos claim to be decentralized, even though they actually aren't. The collapse of FTX was one of many crypto catastrophes and claimed that crypto is attractive to criminals even though almost every transaction is publicly viewable and traceable.
Barr concluded that crypto ultimately poses a threat to the banking sector. Naturally, he cited the collapse of Silvergate, Silicon Valley Bank and Signature Bank as evidence of this threat.
Federal Reserve Working with Other Regulators
The Federal Reserve is working with international authorities to ensure there's no regulatory arbitrage and nowhere for crypto to run to. In addition, the regulatory board revealed that any bank with current or prospective crypto clients must notify the Fed and that banks should not hold any crypto on their balance sheets. Banks must know the "liquidity risks" associated with stablecoin deposits. 
The Fed and its allies will likely continue to target stablecoins in their warnings. That's because Barr believes that all stablecoins must be subject to oversight by the Fed because stablecoin adoption could be exponential.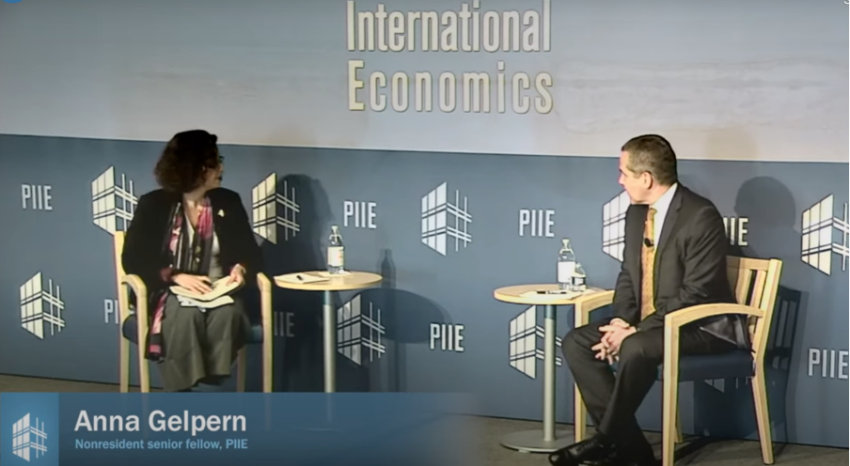 Concerns Around Stablecoins
Barr was later asked how long it would take for the Fed to crack down on stablecoins. He didn't give a direct answer but implied it would be soon. Some in the crypto community suspect that the Securities and Exchange Commission (SEC) will do most of the heavy lifting by designating stablecoins as securities. 
The SEC recently sued Paxos over its issuance of the BUSD stablecoin. This jeopardizes the whole $137 billion market. Coinbase then delisted BUSD, further adding to the chaos. Depending on the SEC's decisions on BUSD, the market could see other exchanges forced to delist stablecoins. 
Barr blamed the crypto crackdown on 'small banks effectively hiding their crypto exposure.' Furthermore, Barr opined that the U.S. is unlikely to create crypto-specific regulations, unlike the EU, and will likely adapt existing regulations to apply to the crypto industry.
He then dropped a bombshell, saying that enforcement from Fed, SEC, and other regulators will continue until Congress sufficiently addresses crypto regulations. This is terrifying because Congress may not have a regulatory framework in place until after the next presidential election. 
Cracks Visible in the Crypto Sector
Responding to a follow-up question by the interviewer, Barr claimed that the Fed has been working closely with the Financial Stability Board (FSB) on global crypto regulations. The FSB expected to release its global crypto regulation recommendations this June. 
In conclusion, the use case of stablecoins is limited to crypto. Barr tacitly admitted that the Fed wants to keep it that way. With the ongoing development of CBDCs, the U.S. government can track every transaction and control saving and spending. With stablecoins, however, if they become a payment method, the government would not be legally allowed to do so. This was an advantage that stablecoins have over CBDCs
These narratives point out that regulatory interference will likely continue.
Many crypto companies and projects are now moving to set up shop overseas. Based on Michael Barr's comments, the finale of this crypto crackdown will likely be marked by a de-banking of one or more stablecoin issuers.
Is Stablecoin Crackdown Coming Soon?
Given that the Federal Reserve and other regulators want to blame the banking crisis on the crypto industry, de-banking stablecoin issuers may be one of their solutions. 
If they wanted to, they could go after the reserves backing stablecoins.
Tether (USDT) keeps almost half of its reserves in the United States. The anti-crypto cabal could devise a reason to seize or freeze Tether's reserves pending some arbitrary investigation. The anti-crypto allies could also target Circle by pointing to USDC's recent de-pegging and the run on redemptions that followed. They could claim that had this run been more extensive, it could have further destabilized the banking sector. 
Zooming out, it's evident that the Federal Reserve and its regulatory peers are intent on cracking down on stablecoins. These efforts could get more intense as stablecoins are seen as direct competitors.
Disclaimer
Following the Trust Project guidelines, this feature article presents opinions and perspectives from industry experts or individuals. BeInCrypto is dedicated to transparent reporting, but the views expressed in this article do not necessarily reflect those of BeInCrypto or its staff. Readers should verify information independently and consult with a professional before making decisions based on this content.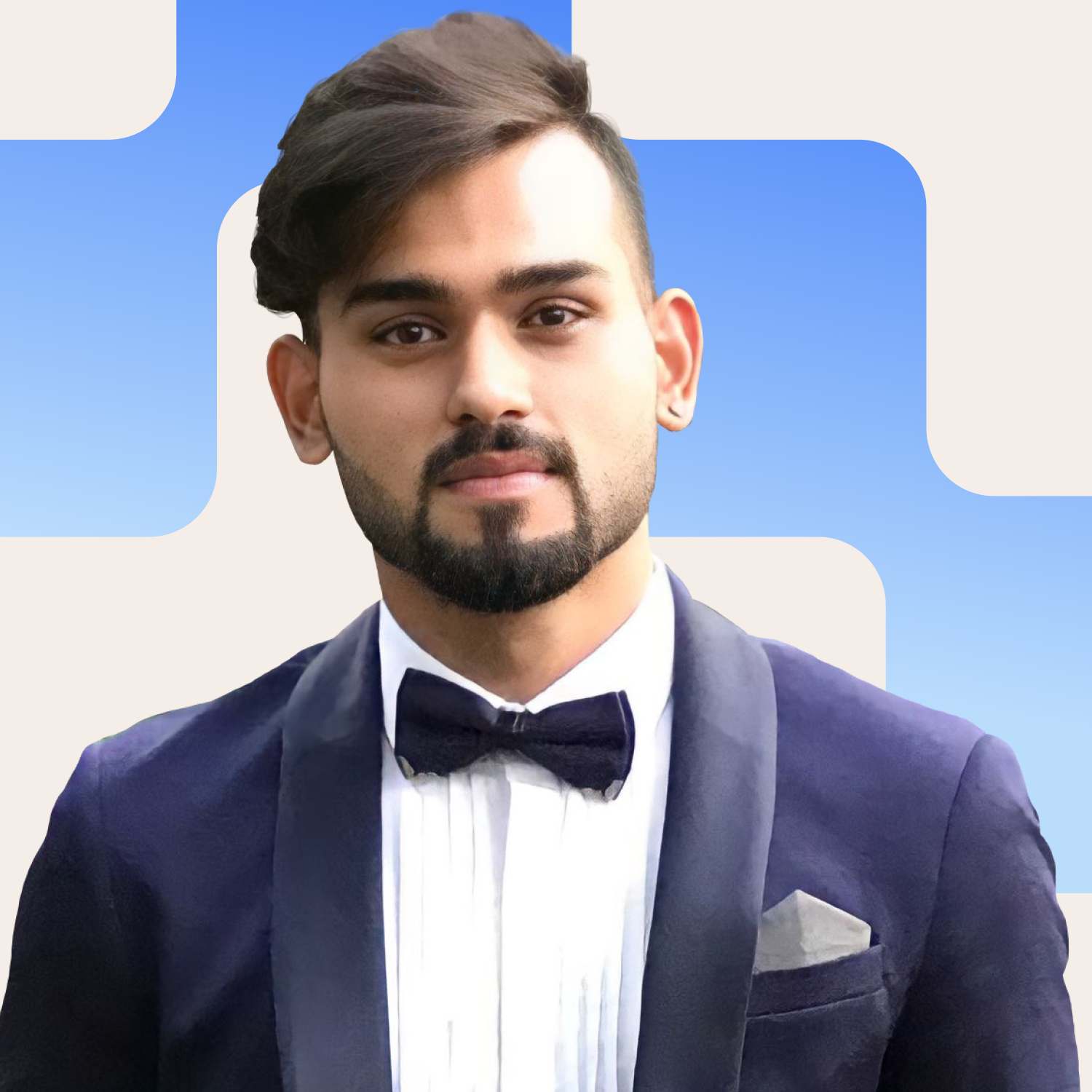 An engineer and an accountant by degree, Shubham ventured into the crypto world to pursue his passion. He believes digital currencies will redefine our economies in the decades to...
An engineer and an accountant by degree, Shubham ventured into the crypto world to pursue his passion. He believes digital currencies will redefine our economies in the decades to...
READ FULL BIO
Sponsored Sponsored