Last week, major US news network CNBC ran a segment that was shockingly bullish on Bitcoin. The panelists' discussion of all things optimistic for BTC, including the
Bitcoin halving
, preceded a huge spike in Google searches for the term.
In the cryptocurrency industry, there is no shortage of volunteers to represent either side of the "priced in" debate regarding the upcoming Bitcoin halving. As BeInCrypto has reported previously, some commentators believe that the market is
efficient enough
to interpret information prior to a known event. By this reasoning, the halving itself should have no immediate impact on the Bitcoin price. Meanwhile, others hold that the market does not
behave so efficiently.
With Bitcoin being considerably easier to take a position in than almost any single other asset class, the potential market is far greater than it is today. In fact, arguably every single human with any economic means whatsoever on earth represents the potential Bitcoin market.
Coming Around to Bitcoin
If someone dismisses Bitcoin, they will likely do so based on scant knowledge – perhaps a headline associated with money laundering. These folks also likely have no knowledge of the Bitcoin halving. Yet, someone who has dismissed Bitcoin today might not do so tomorrow. The continued existence of the network, along with its greater acceptance around the world and continued price rises, will eventually draw more participants, causing the market itself to grow. Given that it's not entirely clear if the existing market fully understands the implications of the Bitcoin halving, it is a fair assumption that those outside the market have even less knowledge of the event. Given that virtually all these individuals are potential market participants, it makes little sense to say that the event in "priced in."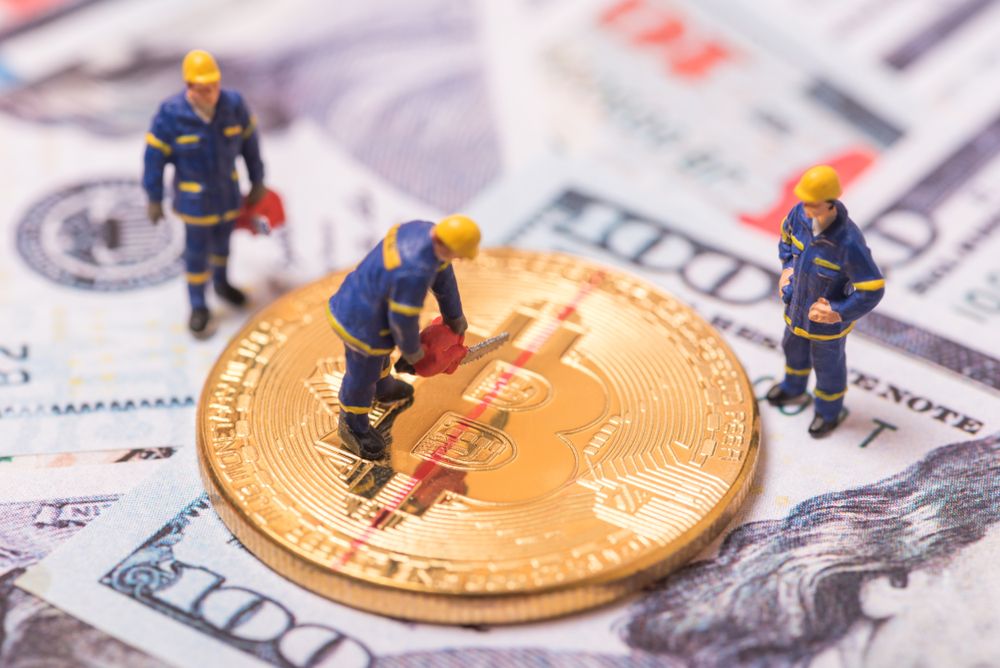 Lending support to this take is recent evidence from CNBC. As reported by BeInCrypto, an edition of the network's "Fast Money" show saw five of its regular panelists all
wildly bullish about Bitcoin.
The panelists managed to touch on just about every popular bullish case for Bitcoin in less than two minutes. Included in that was a brief discussion of the Bitcoin halving.
Interest in the Halving
As highlighted in the following tweet, Google searches for the term "Bitcoin halving" spiked last week. The seven day period in which the CNBC segment aired saw interest in the term rise to half of what it was during the actual week of the 2016 event. Excluding the 2016 spike, Google interest is currently close to the highest it has ever been.
Mainstream media outlets with Bitcoin segments, where the halving being priced in or not is a discussion topic. pic.twitter.com/VHXZjETWMS

— CopeAndDebunk🤡🌎 (@StopAndDecrypt) February 20, 2020
Plenty of anecdotal evidence, coupled with rising numbers of active wallets, shows that not everyone who wants to be invested in Bitcoin has already done so. Many members of this frankly massive potential market clearly has absolutely no knowledge of a Bitcoin halving.
Something has changed this week: I have been approached every day by friends and colleagues to buy bitcoin, every single day! This has not happened in 2018 or 2019. People seem to start allocating serious "what the fuck money" to bitcoin, getting off zero, working on their planB. pic.twitter.com/N8BKRj4u0C

— PlanB (@100trillionUSD) February 14, 2020
As pointed out by
@StopandDecrypt
, specific mentions of the Bitcoin halving in mainstream media have the potential to introduce the concept to many thousands, if not millions, of new people. There is no metric to measure the number of these that just needed that one extra push to convince them to at least research past the "criminal money" headlines.
Disclaimer
All the information contained on our website is published in good faith and for general information purposes only. Any action the reader takes upon the information found on our website is strictly at their own risk.