According to a Saturday report, centralized crypto firms are going to comply with the United States and EU sanctions on Russia.
After President Vladimir Putin publicly demonstrated the Russian military to invade Ukraine on Feb 24, the U.S. started taking new measures to limit Russia's power. The latest sanctions were announced on Thursday to restrict elite Russians' use of banks and nonetheless, the U.S. dollar.
Consequently, these sanctions paved the way for digital currencies to be used by the privileged Russians even more. According to Bloomberg's report, the rich could use cryptocurrencies for everyday use and run away without any financial institutions knowing or tracing them.
"As of today, nothing concrete has been announced yet that would touch crypto," said the Binance exchange representative and lawyer in Russia, Maria Agranovskaya. "The U.K. entered certain limitations for banks for Russian citizens, but it doesn't really relate to crypto. Maybe it will impact crypto at some point, but not yet."
The most popular crypto exchange hired the Bank of Russia's former executive as the Russian government's relations director. Furthermore, Binance has more than 740 crypto-fiat trading pairs in Russia.
"We have assembled a dedicated global compliance task force, including world-renowned sanctions experts, and are taking action steps required to fully comply with any sanctions while minimizing impact to our user base," Binance told Bloomberg.
Another crypto platform called the Gemini Trust Co. is said to comply with the U.S. sanctions and doesn't operate in Russia and Ukraine. "However, we are conducting a robust review of customer accounts and activity to identify any exposure to sanctioned parties or regions and will take appropriate steps as necessary," Gemini Trust said.
According to J. Ashley Ebersole, a law firm partner, centralized cryptocurrency platforms that are enlisted with any state authorities like the Securities and Exchanges Commission (SEC) and Financial Crime Enforcement Network, and provide money transaction services, must comply with the U.S. boycotts.
"I think it really just depends on what countries' laws they may be subject to," Ebersole told Bloomberg. "If there's a jurisdictional basis for them to be subject to the laws of a country that has sanctions in place, then they could be expected to abide by those."
"We don't have a very specific forecast about how it's going to impact the crypto economy right now," said the chief financial officer of Coinbase, Alesia Haas. "It's not a material part of our business, and it's not going to have an impact on our financials."
There's still a catch, unlike centralized exchanges (CEX) that require some personal information from customers, decentralized exchanges (DEX) only require wallets without any identity verifications. According to FinCEN, however, all money transaction providers and peer-to-peer (P2P) networks must comply with international sanctions since they adhere to the Bank Secrecy Act, Ebersole said.
What do you think about this subject? Write to us and tell us!
Disclaimer
In adherence to the Trust Project guidelines, BeInCrypto is committed to unbiased, transparent reporting. This news article aims to provide accurate, timely information. However, readers are advised to verify facts independently and consult with a professional before making any decisions based on this content.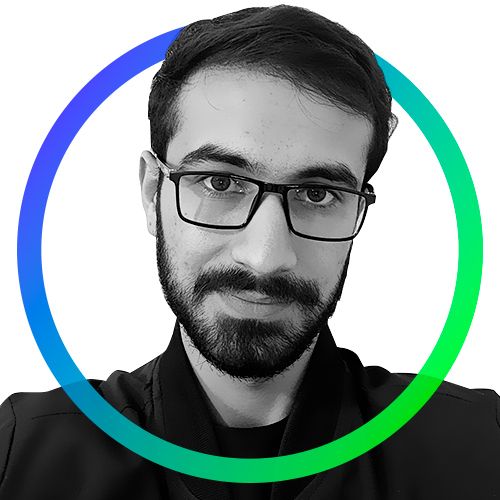 Wahid loves to write, especially about Crypto and Blockchain. He started his blogging journey in 2017 and turned to crypto in 2019. Wahid is interested in tech, chess and DeFi. He...
Wahid loves to write, especially about Crypto and Blockchain. He started his blogging journey in 2017 and turned to crypto in 2019. Wahid is interested in tech, chess and DeFi. He...
READ FULL BIO
Sponsored Sponsored