The ongoing fears surrounding the
Coronavirus
outbreak across the globe has had a dramatic effect on the economy. In China, there are 
mounting concerns
that their economy may suffer a major crisis, with businesses touted to collapse if this goes on. Still, there are renewed fears mounting outside of the epicenter. As a result, Bitcoin is getting some attention as a safe-haven asset
A new outbreak in 
Italy
has sparked concerns that the pandemic may not be over, nor that the global economies are quite safe from it. [BBC.co] In fact, looking at it purely economically, this latest outbreak in Europe is already affecting the strength of the Euro, but it could also reaffirm the need for
safe-haven
 assets. One such safe haven that is getting more attention at the time of the 
outbreak is Bitcoin
.
[jnews_block_28 second_title="Featured Stories" header_type="heading_5″ number_post="3″ boxed="true" show_border="true"]
A look across some prominent global currencies outlines a picture of safe haven accumulation. For instance, the US dollar, often seen as a global currency, and thus far, mostly unaffected by Coronavirus, is on the rise while in Asia. The economies of certain major players are already taking a knock as a result. In such an immediate instance, the need for safe-haven assets has many looking to the much more liquid and accessible Bitcoin over something more traditional like gold.
It begs the question if the ongoing fears of the virus start to impact more
global economies
 if Bitcoin is pushed 
to the fore as a true safe haven
.
Euro in Danger of Going South
Analysis from
ING bank
shows the sudden spike in Coronavirus deaths, and infections outside of China have stalled any chance of growth across the eurozone economy. [Think.ing] Italy was already having a drag on growth before this weekend's news of increased infection, but the prediction is that there will be more trouble ahead, economically. In general, this increased number of infected, and the quarantined 50,000 people and canceled public events, raises concern that the impact on the consumer sector in Europe may have been underestimated. There are already strong concerns about the disruption to supply chains now for Europe, which means the markets may well have an even more pessimistic stance on the eurozone outlook.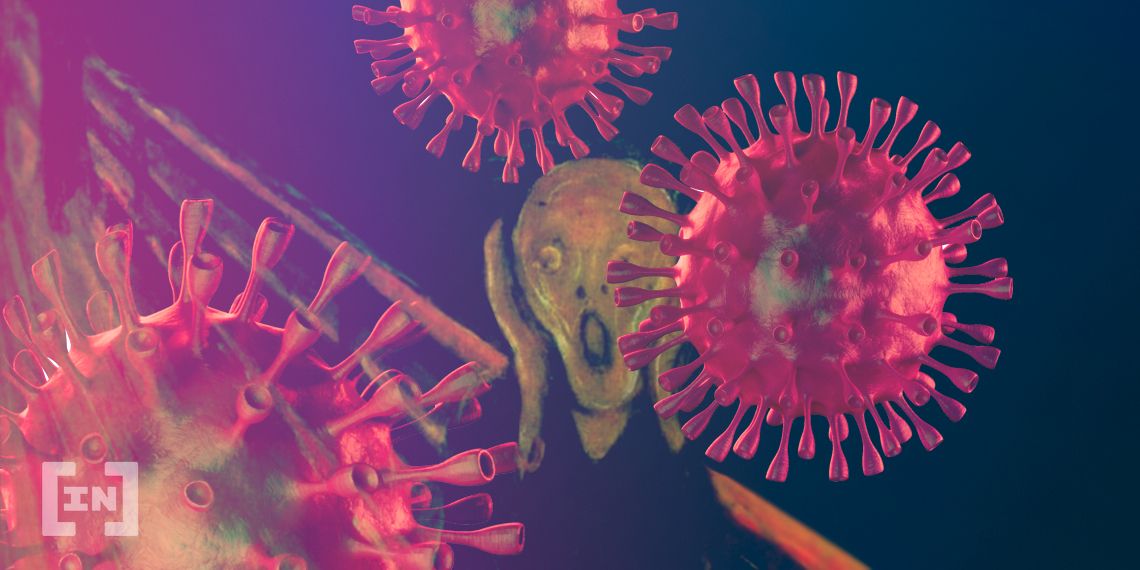 Evidence of increased interest in safe havens is evident when looking at the USD, which is experiencing growth thanks to its majority isolation from the effects of the virus on its economy. The dollar has rebounded from last week's pessimistic outlook predominantly because of the renewed fear of the virus spreading outside of China. According to ING: "This may prove to be the trigger for another round of safe haven demand."
Big for Bitcoin
If the belief is that continued expansion of the Coronavirus is leading to more investors looking towards safe havens. It would be reasonable to predict that 
Bitcoin may come onto the radar
. The cryptocurrency has been debated as a potential hedge in financially 
uncertain times
, but the Coronavirus fears may well accelerate that sentiment.
Disclaimer
All the information contained on our website is published in good faith and for general information purposes only. Any action the reader takes upon the information found on our website is strictly at their own risk.