Decentralized finance protocols are in a constant state of flux and need to keep evolving to keep pace in the rapidly changing ecosystem. Meanwhile,
DeFi
markets are closing in on a $4 billion milestone.
DeFi markets
are now just a whisker away from a milestone of $4 billion in total value locked (TVL). The amount of crypto collateral pouring into
DeFi
protocols and smart contracts has continued unabated for the past two months.

Since the beginning of 2020, DeFi has grown by a monumental 470%, and TVL has more than doubled this month alone. There seems to be no stopping the DeFi train as new high yielding farming opportunities present themselves daily. Today's top movers include
Curve
Finance, which added another 17% to its TVL, bringing the total above $250 million.
Yearn Finance
has also shown solid growth in terms of crypto collateral locked, with a further 28% added over the past 24 hours. Balancer and Bancor are both showing solid growth as markets reach a new all-time high of $3.9 billion.
Two More Proposals Approved on Compound
Leading platform Compound Finance is evolving as its decentralized governance decisions are met with overwhelming approval. Earlier this month,
Compound passed two proposals
, and another two recently passed approval. According to the
latest Compound governance update
, the
voting
was virtually unanimous. The first proposal involved the deprecation of
Augur
's REP v1 token following the platform's
long-awaited upgrade to v2
earlier this week. Secondly, Dharma picked up on a previous proposal to upgrade the cDai interest rate model. Compound also introduced delegated voting, which enables
COMP
holders to sign a delegate or vote transaction for free so that third-parties can sign the transaction for them. The platform continues to show impressive growth with the latest stats revealing that the current supply is approaching $2 billion. The report added that 72% of this volume was
DAI
, 16% was ETH, 8% was USDC, and 2% was USDT.
"DAI supplied to Compound is currently at $1.2B, marking the first time in the protocol's history that a single market has passed the billion-dollar threshold."
Over the past week, roughly $1.4 billion was borrowed from Compound in 3,000 transactions. COMP token prices have taken a bit of a dip recently, falling back to $133, according to
Uniswap.info
.
Aave Upgrades Tokenomics
Not to be outdone, Flash loan platform
Aave
recently
announced
an upgrade to its economic model which was dubbed 'Aavenomics'. Its current token, LEND, will migrate to a new AAVE token at a rate of 100 to 1, and the supply will drastically reduce from 1.3 billion to 16 million. LEND holders will redeem 13 million AAVE tokens, and the remaining 3 million will be allocated to an Aave Ecosystem Reserve. A Safety Module will be launched with staked AAVE tokens as an insurance buffer should more collateral be needed. The new Aavenomics model also details a number of other governance upgrades including Aave Improvement Proposals (AIPs), and Aave Policies governed by token holders. AAVE tokens held in cold storage can be also be used for voting, and holders can delegate their vote to 'Aave politicians', in a move similar to Compound's. Aave elaborated on the upgrade, adding:
"The goal of the Aave Tokenomics, through its incentives and policies, is to create a Shelling Point where the protocol's growth, sustainability and safety take priority over individual stakeholder objectives."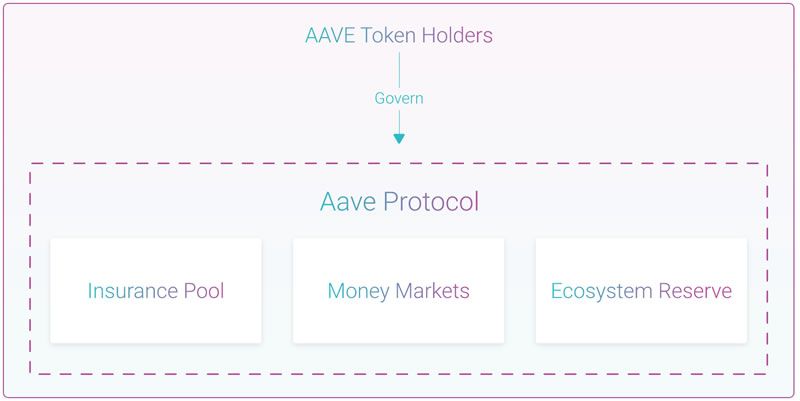 Aave is currently ranked fourth in the DeFi charts with a TVL of $462 million, according to
DeFi Pulse
. Its current LEND token has been one of the best performers this year, adding a further 5% on the day to reach $0.329. Since the beginning of 2020, LEND has returned a whopping 2000%.
Elrond Launches to Mainnet
High-performance blockchain project Elrond launched to mainnet on July 30, bringing with it a raft of updates and a mobile DeFi app dubbed 'Maiar'. Elrond touts itself as an alternative to the existing global economic infrastructure. It aims to achieve this epic feat with its superfast blockchain that managed upwards of 260k transactions per second on the testnet. The launch will also adjust the tokenomics model by radically reducing the supply from 20 billion to 20 million. Over the next ten years, the issuance rate of newly minted tokens will gradually decrease from around 10% in the first year, until no more tokens are issued. Referring to what the project has termed 'Elrond Gold', founder and CEO, Beniamin Mincu [@beniaminmincu],
exclaimed
:
"Just want to emphasize: the new Elrond economics model will significantly improve long term prospects for all Elrond holders and the entire Elrond ecosystem."
Just want to emphasize: the new Elrond economics model will significanly improve long term prospects for all Elrond holders and the entire Elrond ecosystem.

Detailed document and reasoning coming out during the next few days. Super excited about Elrond Gold. 🔥

— Beniamin Mincu ⚡ (@beniaminmincu) July 30, 2020
The launch also includes the new DeFi mobile and web app that promises seamless onboarding. A mobile phone number is all that's required. There are already in excess of 40,000 users on the waiting list for the new app. It is slated to be integrated into DeFi protocols and feature staking and lending capabilities. Elrond uses adaptive state sharding and secure proof of stake (SPoS) technologies to achieve both blisteringly fast throughput and high
security
. Over the past six weeks, ERD token prices have skyrocketed by over 1000% to tap an all-time high of $0.029 on July 27. A sharp correction has occurred since then, dropping ERD 10% on the day.
Disclaimer
All the information contained on our website is published in good faith and for general information purposes only. Any action the reader takes upon the information found on our website is strictly at their own risk.