The mempool for Bitcoin Satoshi's Vision (BSV) has spiked more than 400x this morning as unconfirmed transactions continue to accumulate.
Although marketing itself as a more scalable version of Bitcoin (BTC), Bitcoin SV has seen its unconfirmed transactions rise drastically this morning. Jumping more than 400+ MB, the network's mempool is struggling.
With the mempool now hitting close to half a gigabyte, miners have been struggling to pick up the transactions. According to one Reddit user (u/cryptorebel), miners are placing their default caps too low to pick up fee rewards.
Unconfirmed Transactions on BSV
The spike in BSV's mempool was reported on by Arthur van Pelt (@MyLegacyKit) earlier today. The network's mempool has risen drastically in under a day, as shown by the chart below:
BSV mempool suddenly jumps to 400+ MB this morning. Interesting. 🙄 pic.twitter.com/0ksAx4y15A

— Arthur van Pelt – Dragon Industries (@MyLegacyKit) February 12, 2020
Many commentators were quick to point out the hypocrisy that this is what BSV sought to solve. This morning also saw a hiccup in blocks, and for a moment there was no block for at least 45 minutes. Blocks are being verified normally for the time being.
No block for the last 45 mins pic.twitter.com/QK182PkOvC

— Kraeol (@kraeol) February 12, 2020
Bitcoin SV (BSV) has seen an explosive rise in 2020 thus far, but the network is already showing signs of serious strain. At the time of writing, BSV is up 3.62% against USD. Trading for just $97 on Jan 1 of this year, BSV is currently trading for around $368.
Network Facing Difficulties
Since BSV's rise this year, the network has continued to show issues beyond just the mempool congestion seen today. Last week, BeInCrypto reported that nodes were struggling to differentiate between Bitcoin SV (BSV) and Bitcoin Cash (BCH). When in safe mode, BSV nodes were accidentally connecting to BCH nodes which caused some developers to worry. For traditional Bitcoin (BTC) fans, the troubles further underscore the instability of these hard forks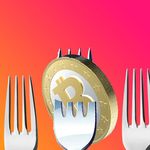 In the crypto world; a 'fork' is essentially a change in the protocol of a blockchain. Since cryptocurrencies run on... More.
Rumors about also been circulating about Bitcoin SV (BSV) potentially being added to Coinbase. However, it will likely have to clean up its network congestion to prove itself viable for listing. BSV rewards for holders of BCH during the hard fork in late 2018 have been distributed to Coinbase users for some time and can be withdrawn.
It remains to be seen whether BSV will be able to resolve its mempool congestion as its price continues to tick upward. This may be the make-it-or-break-it moment for Craig Wright's pet project which is being eclipsed by Bitcoin's strong performance thus far.
---
Do you want to BeInCrypto? Join our Telegram Trading Community for exclusive trading signals, educational content, discussions and project reviews! Images courtesy of Shutterstock, Trading View and Twitter.