In a surprising development, Binance, the world's leading cryptocurrency exchange, has announced discontinuing its card services in the Middle East and Latin America. Users from these regions will have until September 21, 2023, to make the most of their Binance cards.
These cards, like most debit cards, have allowed users to pay for everyday expenses. However, Binance's distinctive feature is that these cards are funded with crypto assets.
Binance Card Bites the Dust in Latin America and Middle East
According to an official statement from Binance Customer Support,
"The Binance Card will no longer be available to users in Latin America and the Middle East."
It also clarified that this change will only affect less than 1% of their users from these regions. It's noteworthy that other Binance accounts globally remain unaffected.
Furthermore, Binance is promoting its 'Binance Pay' as an alternative, describing it as "a contactless, borderless, and secure cryptocurrency payment technology."
Financial experts speculate that the move could be connected to recent shifts in Binance's partnerships. Notably, the UK's payment processor Checkout.com terminated its ties with Binance amid regional regulatory actions and concerns.
Binance, responding to this, mentioned considering legal actions against Checkout.com's decision. The backdrop to this relationship was already tumultuous. Binance's partnership with Checkout.com started shakily in 2020 when an absence of the 3-D Secure system enabled a crime syndicate to transact $10 million on Binance.
Binance vs. World Regulators
After these concerns, Binance faced several legal challenges. The US Securities and Exchange Commission (SEC) has accused Binance of deceiving regulators and not handling customer funds responsibly. French authorities are also scrutinizing Binance for potential money laundering. As a ripple effect, Binance had to pull out of multiple regions for not meeting the requisite compliance standards.
Parrot Capital released a direct advisory to users: 
"Check your daily limits. Withdraw via atm all your funds or spend them asap or risk losing them for good."
Binance's role in Russia has also been under the microscope. Allegedly, Binance is aiding Russians in moving money abroad, adding to its existing legal complications, especially in the US. Though Binance stated it had ceased its operations in Russia on the heels of the Ukraine invasion, data suggests that substantial ruble trading volumes continue.
This continuous scrutiny underscores the challenges crypto exchanges, especially giants like Binance, face as governments and financial institutions worldwide try to regulate and understand the crypto phenomenon.
Disclaimer
In adherence to the Trust Project guidelines, BeInCrypto is committed to unbiased, transparent reporting. This news article aims to provide accurate, timely information. However, readers are advised to verify facts independently and consult with a professional before making any decisions based on this content.
This article was initially compiled by an advanced AI, engineered to extract, analyze, and organize information from a broad array of sources. It operates devoid of personal beliefs, emotions, or biases, providing data-centric content. To ensure its relevance, accuracy, and adherence to BeInCrypto's editorial standards, a human editor meticulously reviewed, edited, and approved the article for publication.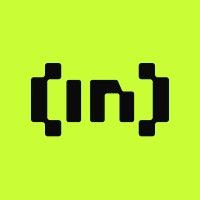 BeInCrypto Team comprises a diverse group of experienced journalists, analysts, and crypto enthusiasts dedicated to delivering the latest news, insights, and analyses in the...
BeInCrypto Team comprises a diverse group of experienced journalists, analysts, and crypto enthusiasts dedicated to delivering the latest news, insights, and analyses in the...
READ FULL BIO
Sponsored Sponsored