Axie Infinity NFTs continue to see a decline in the number of unique buyers as well as average sale value which impacted its August sales volume negatively. 
Axie Infinity is one of the oldest NFTs in the digital collectibles space and has brought significant fortune to several collectors across the globe. Unfortunately, Axie Infinity has lost its golden goose status as its fortune has dried up due to bearish market trends as well as market saturation.
As a result, the NFT collection only generated $5.71 million in sales throughout August 2022, CryptoSlam data showed.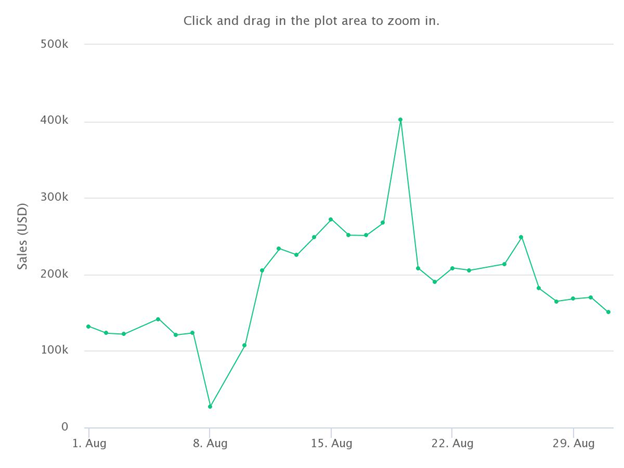 Axie Infinity sales decline by over $800 million in YoY low 
Despite surpassing $5 million in sales in August which is quite impressive considering the number of NFT projects in the crypto finance industry today, Axie Infinity plunged by approximately $842 million from August 2021.
In August 2021, sales reached the $848 million level, marking an all-time high monthly volume for Axie Infinity. 
August's sale was a 99% decrease year-over-year. Within the period, there were 305,264 unique buyers which corresponded to 1.85 million transactions.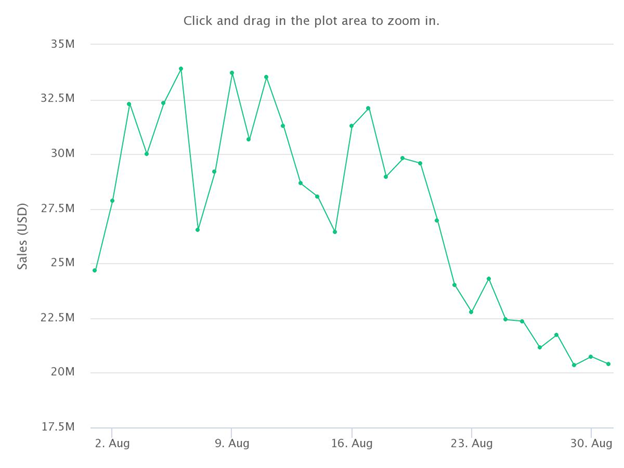 Axie Infinity dips under $10 Million for the fourth consecutive month
Although sales of the most successful NFT by all-time volume were below $10 million for the fourth consecutive month in August, it was a 15% increase from July. July's sale was $4.9 million which was generated from 52,896 unique buyers and 374,409 transactions.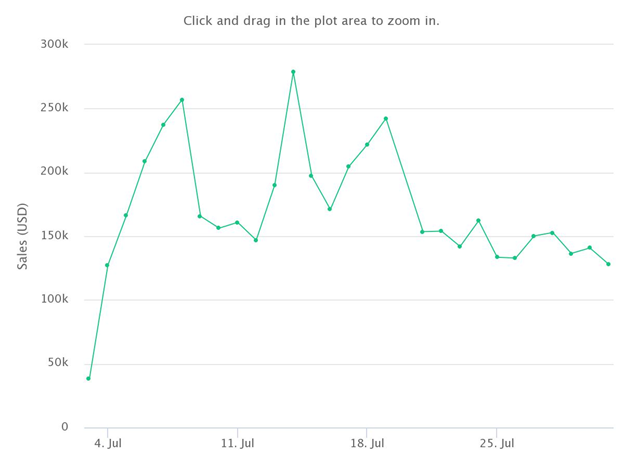 After seeing more than $19 million in sales in April, the crypto market crash of May saw the NFT shed $12 million of April's sales to $7 million in May. The extension of the crash to June which saw most NFTs plummet to new lows impacted Axie Infinity negatively with $3.19 million generated as sales for June.
Unique buyers and average sales values take a nosedive 
Since the end of April, the digital collectible has recorded less than 100,000 unique buyers. Unique buyers stood at 78,533 in May and declined further to 52,645 and 52,896 in June and July respectively. Overall, the number of unique buyers reached a 16-month low of 44,558, the lowest the project has seen since May 2021's value of 17,416.
At its peak in August 2021, the average sale value was $457.42. The resultant effect of the lack of interest in NFTs which has led to a substantial decline in the number of total transactions in the last four months saw the digital collectibles sell for $13.31, a 97% decline year-over-year.
AXS price a reflection of bearish market trends
In August, AXS, the novel token of the project saw minimum and maximum trading volumes of $79 million and $219 million. 
Having started August strong with a market capitalization of $1.48 billion, negative market sentiment caused a 20% decline to $1.18 billion on the last day of the month. 
AXS opened on Aug. 1, with a trading price of $18.10, reached a monthly high of $19.46, tested a monthly low of $13.04, and closed the month at $14.14. 
Overall, there was a 21% fall between the opening and closing price of AXS in August.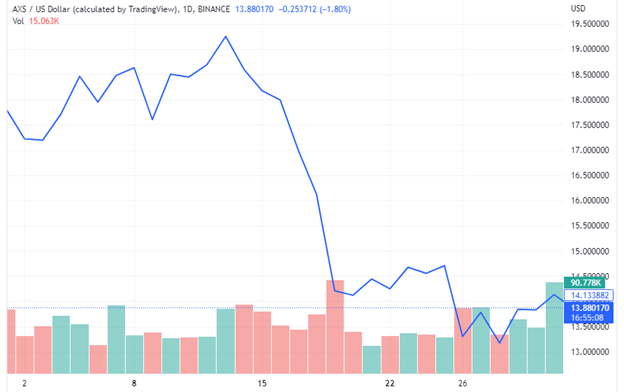 Disclaimer
In line with the Trust Project guidelines, this price analysis article is for informational purposes only and should not be considered financial or investment advice. BeInCrypto is committed to accurate, unbiased reporting, but market conditions are subject to change without notice. Always conduct your own research and consult with a professional before making any financial decisions.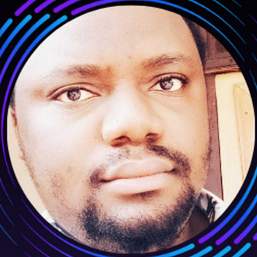 As a writer, researcher, and analyst of centralized and decentralized financial instruments (stocks, commodities, metals, and cryptocurrencies), he started experimenting with...
As a writer, researcher, and analyst of centralized and decentralized financial instruments (stocks, commodities, metals, and cryptocurrencies), he started experimenting with...
READ FULL BIO
Sponsored Sponsored