The
Curve
Finance
DeFi
protocol has just carried out its first governance vote, though it appears to have raised a few questions as the founder himself took control of most of the
voting
power. Additionally, a number of investors are starting to show concern about falling
CRV
token prices.
Curve Finance has shot from obscurity to
DeFi
hero status in a matter of weeks as investors and liquidity farmers seek out the next hottest platform. Joining its decentralized exchange brethren, Curve launched a governance token called DecentrCRV, which would enable voting rights for holders. Curve is a DEX liquidity pool on Ethereum which is designed for efficient
stablecoin
trading. Momentum from that somewhat bizarre token launch has propelled the protocol to the
third-largest in the DeFi space
in terms of total value locked which is currently at an all-time high just below $1.1 billion.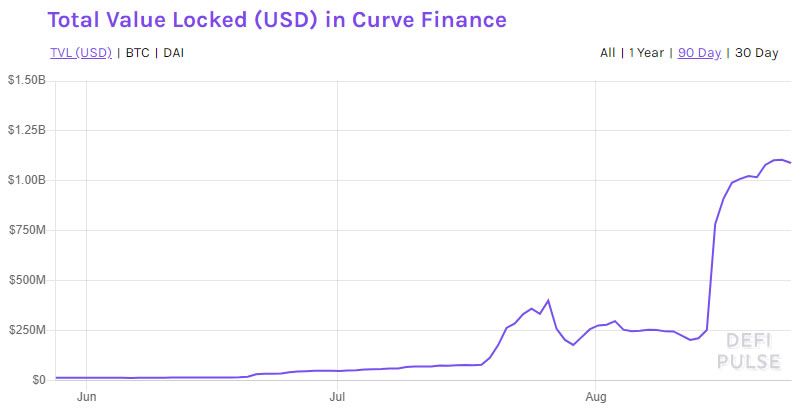 In just two weeks, TVL on the platform has surged 380% as yield farmers seek out high paying liquidity pools, of which Curve offers some of the best in the industry.
First Governance Vote for Curve Goes Off Track
Over the weekend, Curve Finance held its first community discussion regarding what it terms governance proposal 'CIP-1.'
We are having the first community discussion: governance proposal CIP-1 (# cip-1-feedback on Discord)!
TLDR: do we want a pool which receives $COMP, do we want a withdrawal fee there to be introduced and to burn $CRV, and whether $COMP rewards should be boosted by $CRV. pic.twitter.com/su9fs6tY71

— Curve Finance (@CurveFinance) August 23, 2020
The first proposal, as explained in the abstract, would introduce a new Compound pool, enabling
COMP
tokens to be claimed in addition to CRV. There was also a suggestion to boost incentives for providers of COMP liquidity and introducing a withdrawal fee of 0.02% which would be used to burn CRV for this particular pool. A separate voting token, veCRV, is obtained by holders of CRV who wish to lock their tokens in to vote through the Curve
DAO
. Those with a high enough veCRV can submit their own proposals for consideration. Additionally, Curve voting power is increased with longevity, so the longer the tokens are locked, the greater the voting power. The voting weight is calculated by multiplying the number of tokens by the lock time, with the maximum being four years.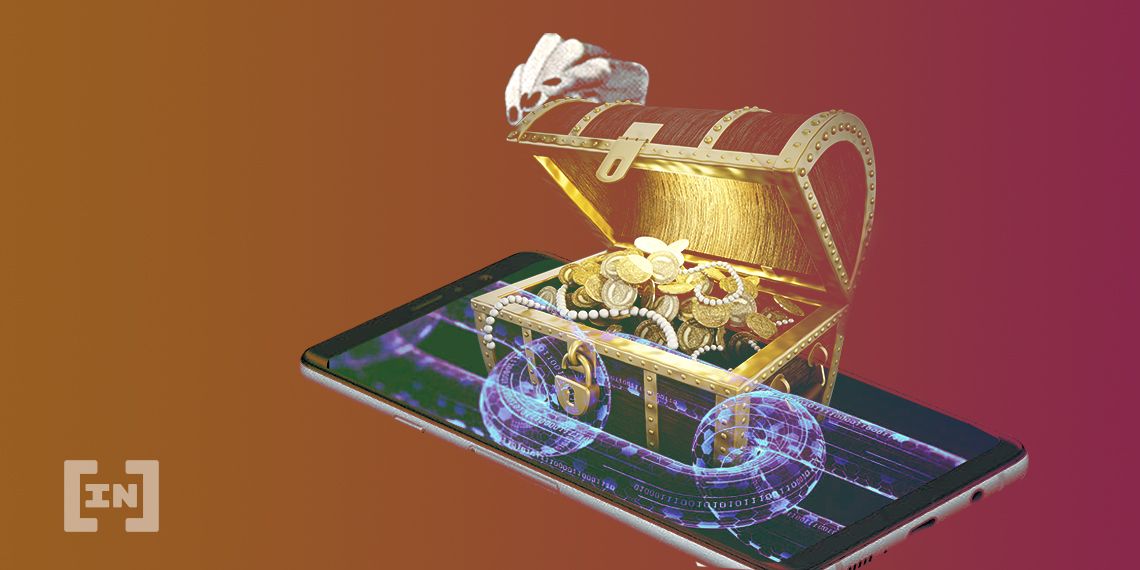 The decentralized nature to these DeFi governance systems has
come into question
though, as a small minority holding many tokens can hold a majority of the voting power. In this case, it was the project founder and CEO, Michael Egorov. Since the CRV tokens were launched ten days ago, only a small portion has been locked up for the purpose of voting. Just 6.7% of the almost 10 million tokens currently in circulation are locked in for voting at the moment according to a
recent data from Curve
. This would make it easy for an address running a Curve liquidity pool on another protocol,
Yearn Finance
, in this case, to take control of a large portion of the voting power. To counter this move, CEO Michael Egorov extended the 'vote lock' for over 620k tokens to the maximum under his own address, effectively granting him over 70% of the voting power.
Yearn
Finance founder, Andre Cronje, quickly responded to this stating how futile the voting system actually is:
So… @CurveFinance founder just took over 71% of the voting power;

And since founder rewards are significantly higher than LPs and other voters, pretty much locked everyone else out.

So guess voting is pointless now.

Have fun everyone. pic.twitter.com/xgkxNpbjUz

— Andre Cronje (@AndreCronjeTech) August 23, 2020
Cronje did some quick math at the time, adding that it would take more tokens than are in circulation to decrease the founder's majority of 71%:
Assuming people don't do 4 year lockups, and only do 1 week lockups; You only need to lockup to 150,000,000 CRV to decrease the founder power to 50%.
Within hours the founder had apologized, adding that it was an overreaction:
Oops. Too bad. That was a reaction to 0x431 taking 50%, but the founder over-reacted. The founder will abstain from voting now until more people votelock,
A date of Aug 28 has been set as a deadline for the governance vote and it is hoped that the community will lock more of their tokens to prevent things like this happening. At the moment, the proposal is in limbo until there is enough community voting power, and a quorum of 50% is met to pass it. The Curve team hopes that this will be fixed in the coming days as the balance of voting power evens out.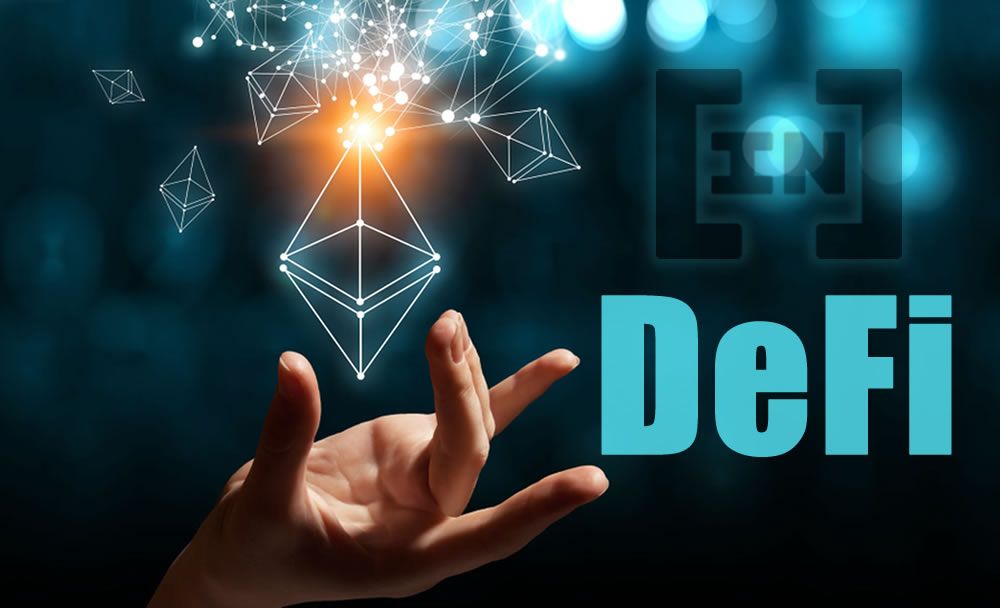 Crypto Community Reaction
As expected, the crypto community responded with mixed reactions. DeFi is still largely experimental so these things will happen and can be used as a constructive lesson providing the founder's intentions are benevolent. One respondent tweeted that it is a major design flaw in the system:
wtf! ok so let me get this straight. A founder saw a way of making money and just went all in and by doing so, with the governance mechanics did centralized the governance… this IMHO is a major Design Flaw. This is why institutions come to the space and win. In-maturity.

— ⓟ José (@Rabasso) August 23, 2020
Synthetix founder, Kain Warwick [@kaiynne], also commented adding that DeFi TVL is going to drive all kinds of governance attacks and most protocols are woefully unprepared:
On-chain governance dumpster fires are going to get way worse soon. I had hoped Tezos would have proven this by now, but the stakes were simply too low for anyone to bother. DeFi TVL is going to drive all kinds of governance attacks and most protocols are woefully unprepared.

— kain.ethismoney (@kaiynne) August 23, 2020
Others were more concerned about the falling price of CRV, with a number already labeling it a scam with comments like this appearing in the thread, "All coins are rising why CRV is falling. Is your goal to win my investor or to defraud the investor?" CRV initially skyrocketed above $50 during the launch frenzy but has since dumped all the way back to $2.80.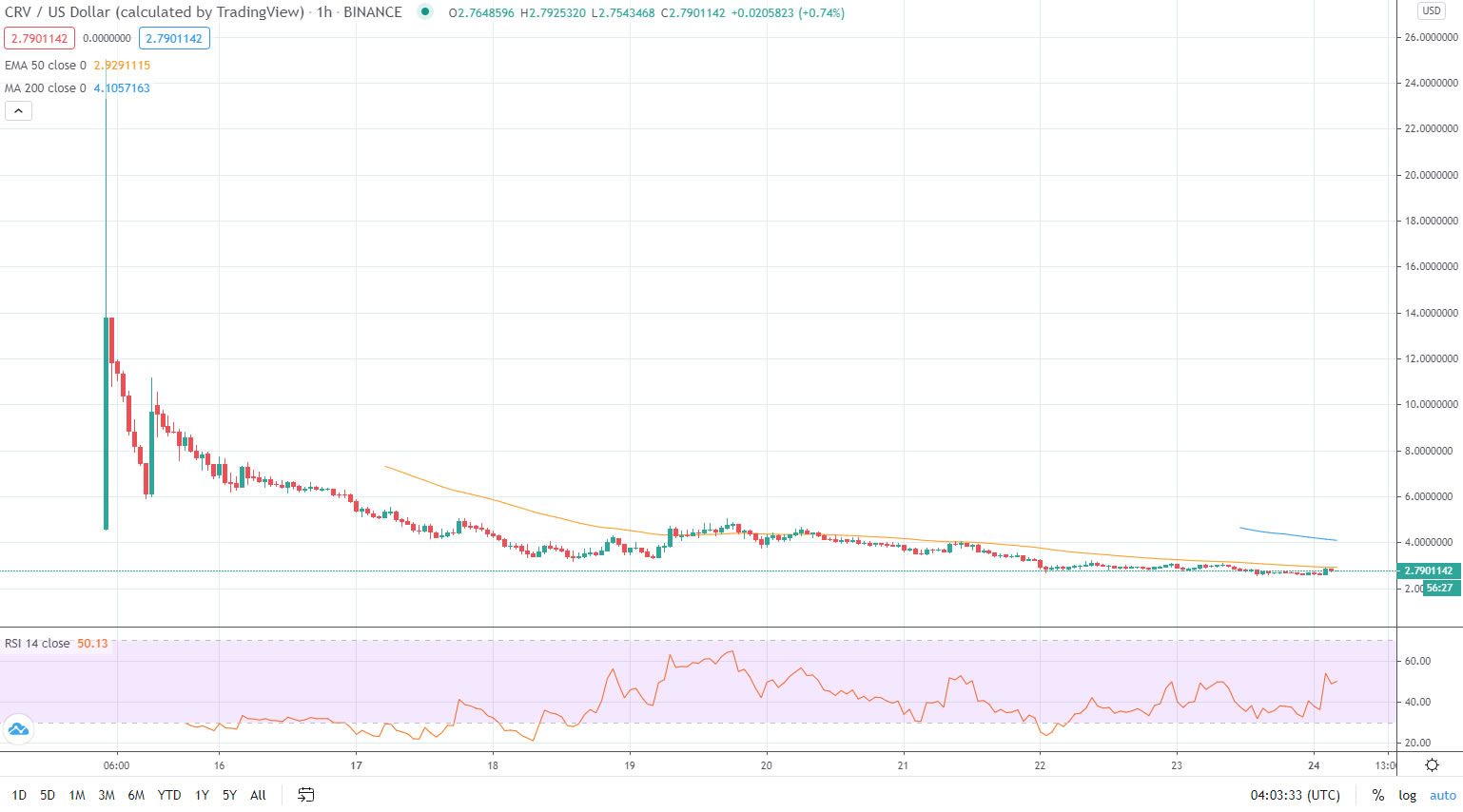 DeFi Markets Keep Climbing
Despite the teething problems Curve Finance is having with its governance system, DeFi markets have continued to expand in terms of total value locked with a new all-time high being hit over the weekend. DeFi TVL tapped $6.77 billion on Sunday according to DeFi Pulse, a gain of almost 70% since the beginning of this month. The top-three billion-dollar platforms, Maker,
Aave
, and Curve, have remained flat or retracted slightly over the past 24 hours, but they collectively represent 57% of the entire sector.
Yearn Finance
has flipped Compound for fourth place with a 2.8% gain in TVL taking it to $811 million while Compound, now at fifth, is at $795 million. Today's top movers are Balancer adding 8.5%, and decentralized perpetual contracts exchange MCDEX with a surge of 18% in TVL over the past 24 hours.
Disclaimer
All the information contained on our website is published in good faith and for general information purposes only. Any action the reader takes upon the information found on our website is strictly at their own risk.

Martin has been covering the latest developments on cyber security and infotech for two decades. He has previous trading experience and has been actively covering the blockchain...
Martin has been covering the latest developments on cyber security and infotech for two decades. He has previous trading experience and has been actively covering the blockchain...
READ FULL BIO
Sponsored Sponsored