As Nvidia's stock struggles amid weak reported revenues, Advanced Micro Devices (AMD) continues to post strong quarterly earnings. Unlike Nvidia, AMD has been doubling down on cryptocurrency GPU mining. Is AMD's stock set to continue its rally as the cryptocurrency market rebounds?
Nvidia's position is looking precarious as it releases less-than-stellar revenue numbers. Q1 2019 was the first quarter Nvidia has posted declining revenue for data centers since Q1 of 2017. The reported numbers come at a time when Nvidia's stock is struggling to stay afloat. 
Although Nvidia's gaming-related sales were up 11 percent sequentially, revenue is down 39 percent from last year. Data center growth fell seven percent sequentially, down 10 percent from last year.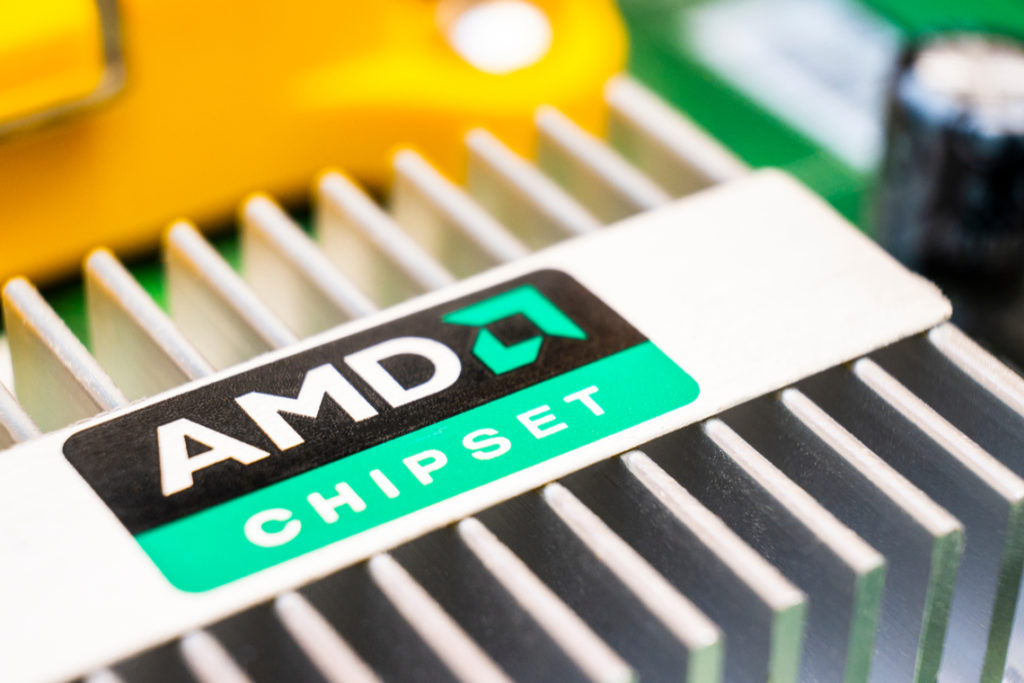 Nvidia Looks Weak, AMD Looks Strong
Although GPU cryptocurrency mining during the 2017 rally led to product shortages from Nvidia, one cannot deny it gave the tech giant a significant boost. Since then, Nvidia has backed away from the cryptocurrency space — much to its detriment.
AMD, on the other hand, has been releasing more powerful graphics cards suitable for GPU crypto mining. Just this past March, the company put out its Radeon VII graphics card capable of achieving a hash rate of 90 Mh/s (90 million hashes per second) without overclocking. AMD has publically said that blockchain technology is a 'paradigm shift' and that the tech firm is playing the long-game.
AMD stock is up more than 70 percent since the beginning of the year.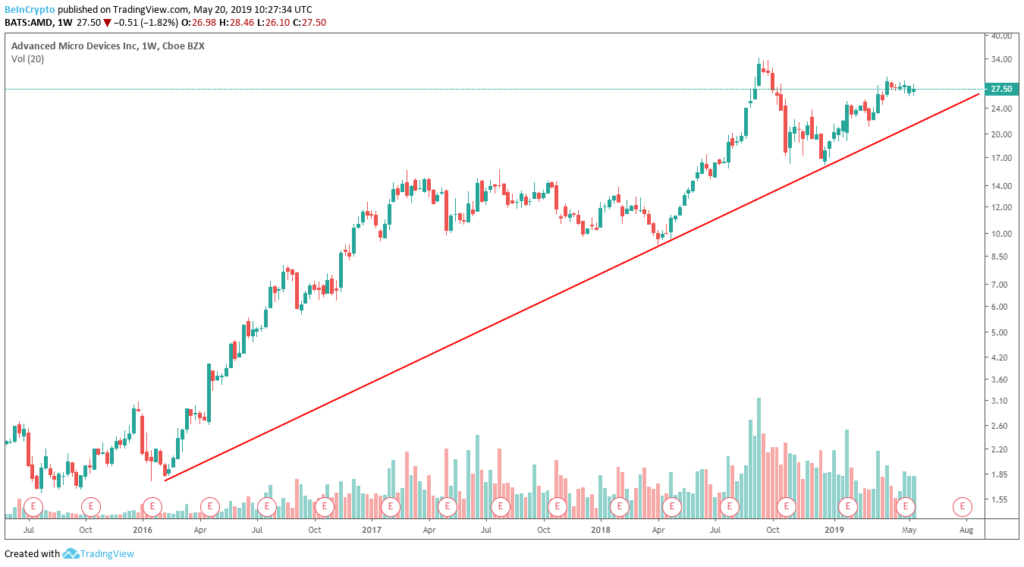 Waiting Out The Storm
Meanwhile, Nvidia has repeatedly said that they expect sales of mining GPUs for cryptocurrencies to be 'negligible.' In other words, Nvidia has been under the assumption that the cryptocurrency market would never rebound. AMD, on the other hand, has been patiently preparing for another bull cycle.
Bitcoin's recent bullish move has once again pushed the entire cryptocurrency market upwards. AMD's strategy will thus undoubtedly prove itself to be the right one in the short and long-term.
Since its products remain the GPUs of choice for most miners, it would be safe to assume that the tech firm will experience a significant uptick in sales as the cryptocurrency market rebounds. This time, however, AMD will be ready with a fresh line of products specializing in GPU mining.
The rallying cryptocurrency market may be a clear indicator that AMD's stock is poised for a leg-up in price.
Do you believe there is a relationship between AMD's stock performance and the cryptocurrency market? Let us know your thoughts in the comments below.
---
Do you want to BeInCrypto? Join our Telegram Trading Community for exclusive trading signals, educational content, discussions and project reviews! Images courtesy of Shutterstock, Trading View and Twitter.