The second-largest
stablecoin
has just minted another $2.8M-worth of USDC which will be entering the cryptocurrency market.
$2.8M USDC has just been minted with many commenting that the market may soon rebound once this fresh money enters the market. Whale Alert (
@whale_alert
) is reporting that the currency was minted earlier today.
💵 2,800,000 #USDC (2,809,588 USD) minted at USDC Treasury

Tx: https://t.co/juPvMGZdJ7

— Whale Alert (@whale_alert) December 11, 2019
USD Coin (USDC) is the second-largest stablecoin in the cryptocurrency industry. It currently boasts a supply of $483M and is backed by dollars. Stored on the Ethereum blockchain, it is an open-source project led by Coinbase and Circle. Markets have thus far not responded to the minting but remain stable. Bitcoin is trading at $7,318 at the time of writing and is -0.38% down on the daily.
Accelerating Development
The news comes after another $19M USDC was minuted just last week. As BeInCrypto has previously reported, the
new USDC was created on December 4th
and was moved to an unknown
wallet
. In total, the circulating supply of USDC
has increased by 50% this year
due to fresh USD reserves being used to mint more of the stablecoin. This has allowed the asset to become the second-largest stablecoin in just a year's time—an impressive feat considering the market dominance of Tether (USDT). USDC has been ramping up its development as we near the end of 2019, as well. In October, the stablecoin announced
it would allow users to earn 1.25% annual interest
on their holdings if kept on Coinbase. Rewards are distributed each month automatically and Coinbase has no right to use any USD Coin that one holds.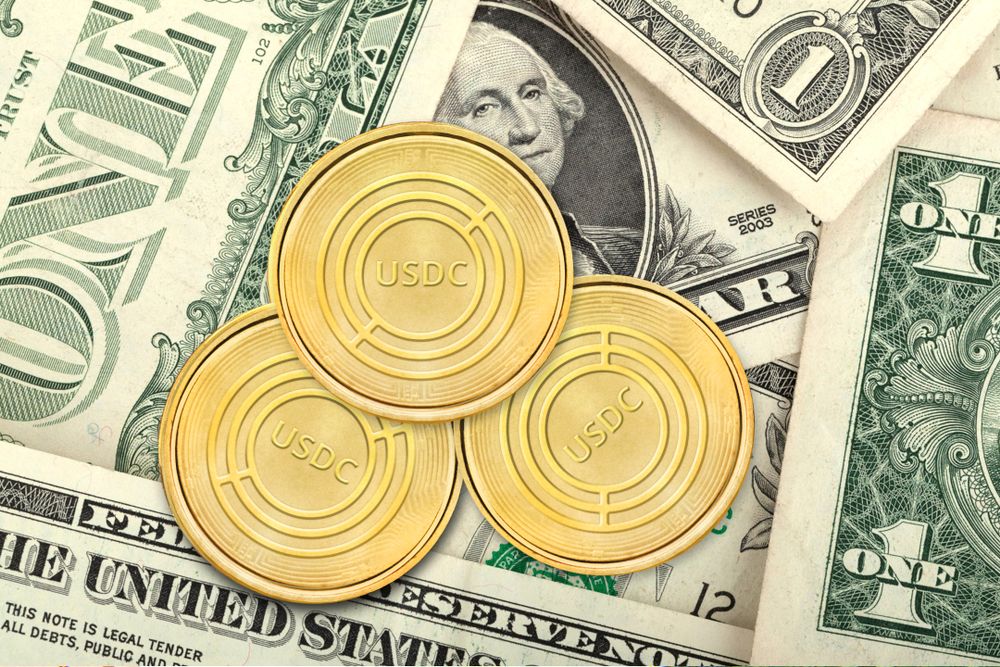 Could USDC Someday Catch up to Tether?
Altogether, Coinbase and Circle hope to position USDC to someday eclipse Tether but it still has a lot of catching up to do. At the time of writing, Tether has a market capitalization of $4.1B whereas USDC has a market capitalization of just $484M. However, Tether's increasing legal and public scrutiny could give USDC an edge in 2020. The leading stablecoin is facing multiple court cases including one from October which alleges that Tether was manipulating Bitcoin's price to the detriment of users. The lawsuit
is demanding $1.4T in damages. 
it remains to be seen whether this will play out in USDC's benefit in 2020.
---
Images are courtesy of Twitter, Shutterstock.
Disclaimer
All the information contained on our website is published in good faith and for general information purposes only. Any action the reader takes upon the information found on our website is strictly at their own risk.