Per the latest from the ever-vigilant 'Whale Alert' live tracker for cryptocurrency transactions on Twitter, the USDC Treasury moved 19 million coins to an unknown wallet.
USDC is the dollar-pegged stablecoin by a consortium of companies working in the cryptocurrency space called CENTRE. Earlier today, Whale Alert tracked the movement of nearly 20 million USDC between the USDC Treasury and an unknown wallet. During the time of tracking the transaction, 20 million USDC tokens were worth 18,991,743 USD, which has undoubtedly stunned the crypto community.
The transaction was deemed successful on Dec. 4 from the Treasury wallet address to an unknown wallet address. It seems to be completed with 1330 block confirmations bearing the transaction fees as 0.0005363955 ether ($0.08).
🚨 19,000,000 #USDC (18,991,743 USD) transferred from USDC Treasury to unknown wallet

— Whale Alert (@whale_alert) December 4, 2019
In addition to this, in late November of 2019, Whale Alert shared another transfer from the USDC Treasury to an unknown wallet. It was 10 million USDC worth around 9,978,370 USD at that time. The transaction occurred 12 days ago on Nov 21 for a fee of 0.000680113 ether.
10,000,000 #USDC (9,978,370 USD) transferred from USDC Treasury to unknown wallet

— Whale Alert (@whale_alert) November 21, 2019
While cryptocurrency transfers like this and larger are quite common in the crypto market, USDC transfers are relatively new on this level. It's worth noting that USDC is the alternative to other USD-pegged cryptocurrencies such as Tether (USDT) and TrueUSD (TUSD) that serve to tokenize the US dollar (USD).
Interestingly, the token received a significant boost from the San-Francisco based cryptocurrency exchange Coinbase not too long ago. As per the report surfaced on the web this October, Coinbase announced to offer its customers rewards on holding USDC.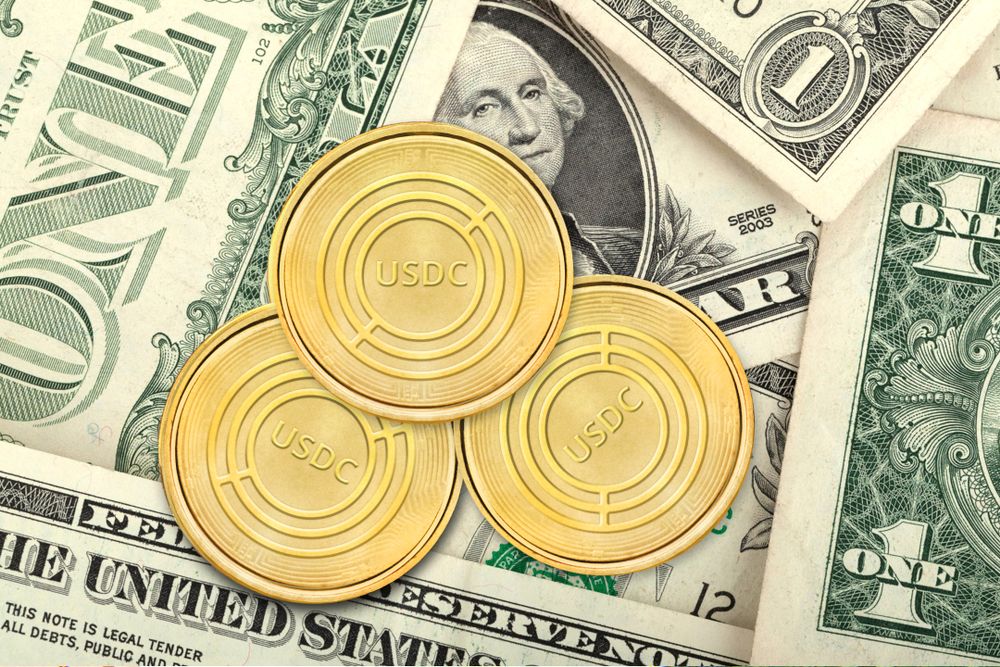 This means that users need not be traders on Coinbase and could instead choose to simply keep their USDC on their Coinbase accounts and earn 1.25% APY reward rates. With this feature set in place, Coinbase is fostering the adoption of stablecoins, which are designed to hold a more stable value when compared to some of the other more volatile digital assets.
Disclaimer
All the information contained on our website is published in good faith and for general information purposes only. Any action the reader takes upon the information found on our website is strictly at their own risk.