While nChain's principal scientist, Craig Wright, has doubled down on his claims of being
Satoshi Nakamoto
, the creator of Bitcoin, the overwhelming majority of the cryptocurrency community doesn't appear to be in agreement.
After Twitter user Hodlonaut called Wright a fraud and asserted he was not Nakamoto on Twitter, Wright threatened to sue him for libel. Not stopping there, Wright supporter and CoinGeek founder Calvin Ayre promoted a $5,000 BSV bounty to anyone that presented credible information on @hodlonaut's true identity.
Craig Wright: Not Satoshi Nakamoto?
@ProfFaustus stop being a fraud, please. You're not Satoshi. That said, your tweets make a great living argument for the #no280 movement.

— vitalik.eth (@VitalikButerin) October 7, 2017
On several occasions over the past couple of years, the Australian businessman has claimed to be Bitcoin's pseudonymous founder, Satoshi Nakamoto. The cryptocurrency community, meanwhile, has consistently refuted his claims. Ethereum cofounder Vitalik Buterin has called him a fraud and liar on several occasions, while
Binance
CEO Changpeng Zhao
threatened to delist
Wright's BSV project from the exchange.
Craig Wright is not Satoshi.

Anymore of this sh!t, we delist! https://t.co/hrnt3fDACq

— CZ Binance (@cz_binance) April 12, 2019
WikiLeaks Calls Craig Wright a Serial Forger of Documents
On Feb 11, 2019, WikiLeaks published substantial and incriminating evidence to prove that Craig Wright did not create Bitcoin ten years ago.
There is evidence Craig Wright engaged in investment and R&D tax rebate fraud. One of his businesses has removed a key doc in the last hours

— WikiLeaks (@wikileaks) December 10, 2015
WikiLeaks, known for blowing the lid on various controversies, claimed to have evidence of Wright's involvement in some form of economic fraud in a tweet posted several years ago. More specifically, the organization said that Wright had been engaging in "investment and R&D tax rebate fraud" and that one of his businesses had removed a key document to cover its tracks. The tweet, posted in December 2015, gained a moderate amount of traction. However, the so-called evidence was never released in the public domain.
The Bernie Madoff of #Bitcoin, Craig S. Wright, who keeps forging documents to make it seem that he is Bitcoin's pseudonymous inventor Satoshi Nakamoto, caught again, this time forging a "2001" antecedent to Nakamoto's first Bitcoin paper. https://t.co/Xqmok0p0U4 pic.twitter.com/HssXgTuQ7l

— WikiLeaks (@wikileaks) February 13, 2019
Over three years later, in February 2019, Craig Wright published a
blog post
titled "Careful what you wish for," in which he claimed to have built Bitcoin from the ground up to work within the confines of the law. Criticizing WikiLeaks and equating it to illegal marketplaces such as Silk Road, Wright said that he strongly opposed
Julian Assange
and his methods. He went on to state that Assange and Silk Road founder Ross Ulbricht are not freedom fighters or libertarians, but instead predators that make Bitcoin development more difficult.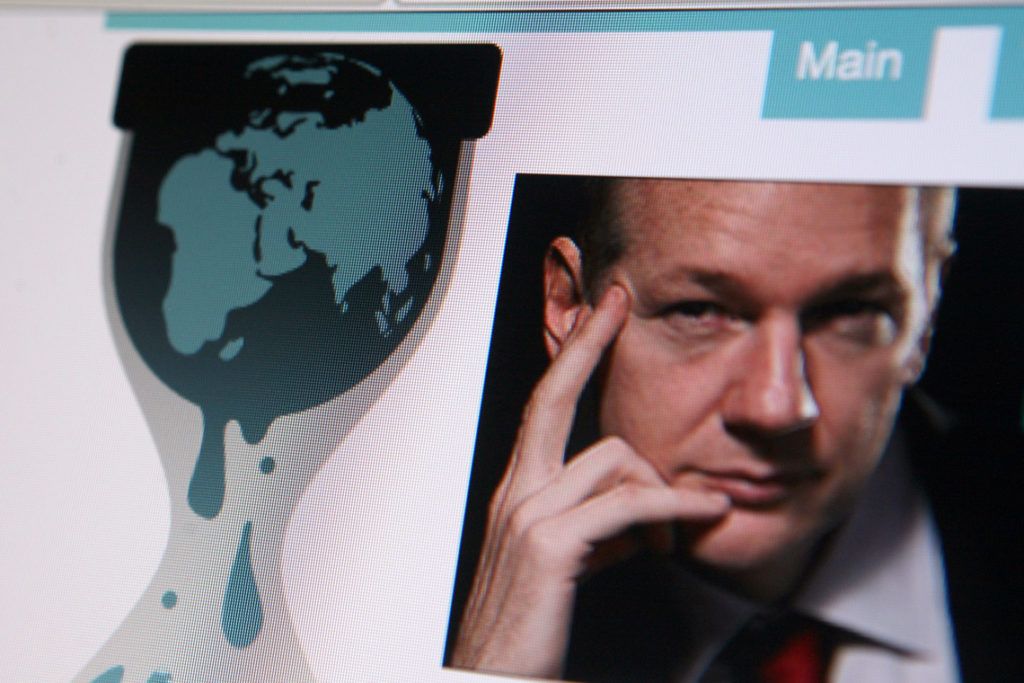 Doctored Proof
WikiLeaks responded to Wright's article and claims in a series of tweets, pointing out that he was attempting to raise money for personal business projects while escaping court action. In a follow-up post, the organization said it had independently verified several counts of document forgery and fraud — which Wright had committed to fit his narrative of being Bitcoin's original inventor.
Craig S. Wright is a proven serial forger of documents claiming that he is the inventor of Bitcoin. He has been repeatedly caught. This has been independently verified by WikiLeaks at the time of his first claim and subsequently. https://t.co/87wu2Eg7WB pic.twitter.com/v4nG018JQF

— WikiLeaks (@wikileaks) February 12, 2019
At the time, WikiLeaks linked to a public GitHub repository that held lists of Wright's alleged forgeries, instances of fraud, and erroneous statements. The repository has disappeared in the time since. A
copy
of the page, however, was archived by the Wayback Machine and can be viewed today.
Do you agree with WikiLeaks' allegations that Craig Wright is a serial forger of documents? Let us know your thoughts in the comments below. 
---
Disclaimer
All the information contained on our website is published in good faith and for general information purposes only. Any action the reader takes upon the information found on our website is strictly at their own risk.