Bitcoin creator, Satoshi Nakamoto, envisioned digital assets as an anonymous financial instrument. Unfortunately, in reality, cryptocurrency transactions are not entirely confidential.
Many tools and services can be used to de-anonymize the owners of digital assets. For example, exchanges collect data about their users and develop transaction trackers. Anonymity can still be preserved though.
Why does the crypto community need anonymity
Firstly, anonymity ensures security. Many people mistakenly believe that digital assets attract only scammers, which isn't true.
The governments of various countries are also engaged in collecting information about cryptocurrency transactions and other statistics related to digital assets and their owners.
The crypto community often cooperates with the authorities and provides the requested information. For example, U.S. regulators track crypto transactions using tools from the popular digital asset exchange Coinbase.
As a result, lack of anonymity makes cryptocurrency users vulnerable both to fraudsters and governments, eager to impose taxes and gain control over cryptocurrency investors.
How to stay anonymous
There are several solutions for those looking to remain anonymous.
For example, you can deal exclusively with privacy-focused cryptocurrencies such as Dash, Monero, and ZCash. They have built-in mechanisms for anonymizing transactions. It means that you don't need additional tools to stay anonymous.
Unfortunately, privacy-focused cryptocurrencies with a high level of anonymity are less popular than classic coins. Most users prefer to work with popular digital assets such as Bitcoin and Ethereum that are only pseudo-anonymous.
However, market participants can increase the anonymity of major cryptocurrencies by using special tools, so-called mixers.
Mixers are platforms that help to obfuscate the traces of transactions and thus maintain a high level of anonymity.
Important! Many people mistakenly believe that Bitcoin mixers are purely a tool for scammers who need to hide their financial trace. In fact, such platforms provide cryptocurrency users with one of the few effective ways to protect themselves and their assets by maintaining a high level of confidentiality.
Bitcoin mixers can be useful for both retail and institutional investors. Regardless of the amount moved, these platforms allow keeping information about transactions secret.
There are many mixers on the market, but not all of them have earned the recognition of the crypto community.
Let's have a closer look at the functionality of bitcoin-mixers based on one of the most popular platforms on the market— Blender.io.
How bitcoin mixers work: Blender.io
Blender.io is a bitcoin mixer founded in 2017. The developers believe that cryptocurrency transactions should remain anonymous at all costs. Based on this principle they created a platform that helps to maintain anonymity when working with digital assets.
Users point out several features that distinguish Blender.io from similar platforms. These are:
Blender.io ensures complete privacy. The developers don't use identifiers or store data about users' transactions. The system deletes all records immediately after the transaction.
The platform works without delays. All transactions on Blender.io are processed instantly. Users do not need to wait until a certain number of transactions are collected in the pool. The platform maintains cryptocurrency reserves. If necessary, the system uses the assets from the reserves to process a transaction.
Bitcoin mixer supports SegWit and betch32- addresses. This approach makes transactions faster.
Also, Blender.io has the functionality of a deferred transaction. The tool allows postponing payment for the required period.
The platform has a dynamic commission. Bitcoin mixer users can choose the reward they want to pay. The fees vary from 0.5% to 2.5%.
Blender.io has two URL services. One of them is normal. The second is used for the top-level pseudo-domain (.onion) in the Tor and Darknet networks.
A combination of technical solutions introduced in Blender.io increases the level of anonymity and makes bitcoin mixer operations more efficient.
Technical aspects
Blender.io developers made the money transfer via bitcoin mixer as simple as possible. This is how it works:
A user logs into Blender.io and enters one or several cryptocurrency wallet addresses they want to send coins to. The minimum transaction amount is 0.001 BTC.
The next step is to specify additional transaction settings. For example, users can set a delay period for a transaction. Also, they will be prompted to set a transaction fee.
Next, the platform asks to enter a special code (mixing code). This is a necessary step for returning users. The system issues a mixing code after the first transaction. The code guarantees that the system won't send coins from their previous transactions.
The system then displays the escrow address on the screen. It is valid for 24 hours. Using the escrow address, the platform "cleans" the coins, making the transaction anonymous.
Then the bitcoin mixer provides a letter of guarantee. Where the platform confirms the operation. Users are advised to download it.
The Blender.io developers point out that users can close the browser tab once they enter all the transaction details. The system will automatically process the transaction.
How do I transfer cryptocurrency anonymously through Blender.io?
As of the end of July 2021, there are several active Blender.io bitcoin mixers:
The developers of the bitcoin mixer can be contacted via Telegram and by e-mail.
Disclaimer
All the information contained on our website is published in good faith and for general information purposes only. Any action the reader takes upon the information found on our website is strictly at their own risk.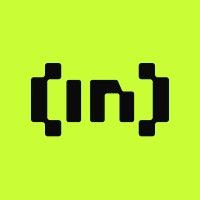 BeInCrypto Team comprises a diverse group of experienced journalists, analysts, and crypto enthusiasts dedicated to delivering the latest news, insights, and analyses in the...
BeInCrypto Team comprises a diverse group of experienced journalists, analysts, and crypto enthusiasts dedicated to delivering the latest news, insights, and analyses in the...
READ FULL BIO
Sponsored Sponsored