Many believe bitcoin to be a medium for complete private transfer of funds that secures the anonymity of its users. But this is no longer accurate, if you've ever used one of the many centralized cryptocurrency exchanges that dominate the market. In this piece, we'll cover some of the best bitcoin mixers and tumblers to help you regain anonymity.
What is a bitcoin mixer or bitcoin tumbler?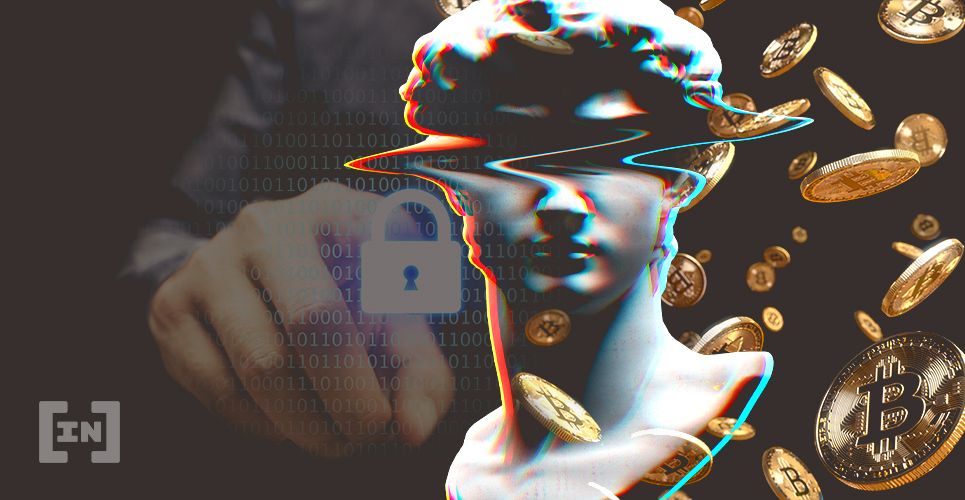 A bitcoin mixer or bitcoin tumbler is an external service that can obfuscate the data linking you to bitcoin transfers.
Bitcoin mixing is extremely beneficial for those who want to regain complete privacy of their transactions and funds because it makes count tracing impossible.
Bitcoin mixers or bitcoin tumblers have become a necessity, as many cryptocurrency exchanges and platforms require personal documents to prove identity. The use of these services has taken away the core feature that made blockchain technology so famous in the first place — privacy.
With the complete and transparent records of all transactions being easily available online to anyone who cares to investigate them, one can easily trace your name to an amount of crypto you own. It's not about hiding your identity or crypto portfolio. However, it comes to that too.
By now, it's no secret that governmental organizations such as the NSA are tracking down bitcoin users.
But tracking crypto can be done by anyone with an internet connection, not just secret governmental agencies. Even cryptocurrency exchanges track transactions coming from gambling websites, blocking those funds. The suspicion is that the money could be a result of money laundering operations.
How do bitcoin mixers work?
A bitcoin mixer is a software service that breaks down your funds into smaller sets and subsequently mix it with other transactions. After this process, we call bitcoin tumbling, the recipient gets the same value in bitcoin but receives a different set of coins. This makes bitcoin tracing more difficult and breaks the link between those specific coins and an individual.
Some of the best bitcoin tumblers and mixers help you break the connection between your identity and the BTC you own. When you use a bitcoin blender, you receive new coins disassociated from your identity, and that's how you can regain your privacy. These services have a small fee and confuse bitcoin tracking solutions tracing those transactions.
There are a few different ways of anonymizing your bitcoins. For instance, there are peer-to-peer coin tumblers that act as a meeting place for bitcoin users. But that requires all users to come together to form a bitcoin exchange. Apart from the mixer server, the participants are not aware of the bitcoin addresses for input and output of the transactions.
We've analyzed the best bitcoin mixers and tumblers you can use to protect your identity and came with some of the best coin tumblers you can use right now like we shared daily in our community on Telegram.
Why should I mix my coins?
In the beginning, the crypto community envisaged bitcoin as a completely anonymous medium for financial transactions. But in today's more mainstream cryptocurrency environment, most cryptos have lost the privacy feature in favor of wider adoption.
In order to be compliant with international regulations and new digital assets laws, most of the platforms need to verify each user's identity, and they often disclose it with third parties.
That might not bother crypto users and investors. But you might simply not want others to know how much bitcoin you own, how much money you earn, or how you decide to spend your funds. That is your private affair. And that's why you don't go out on the streets shouting how much money you have in your bank account.
By disassociating your BTC from your identity, you regain your privacy and can use your funds with peace of mind, regardless of where those funds came from.
Please acknowledge that we do not endorse any illegal activity, nor do we offer legal advice for your financial matters.
The 13 best bitcoin mixers and tumblers
UniJoin is a mixing service that uses CoinJoin technology to mix your transactions with others in a pool. It currently only supports bitcoin transactions, but it will support ethereum, litecoin, and tether transactions in the future.
One of the key features of the service is its usability. Even novice crypto users can use UniJoin. The service extends to privately buying goods online and even allows those in countries where crypto is restricted.
The maximum amount of BTC you can mix is 1000 BTC, which is practically all that you need. The fee per mixing operation ranges between 1%–3% and is generated with a decimal number of four digits.
UniJoin benefits
Easy to use, as the whole process only takes a few steps.
You can use UniJoin to buy products and services anonymously.
The website also integrates with Tor.
You can also set transfer delays to further obfuscate your crypto information.
The company strictly adheres to a no-logs policy.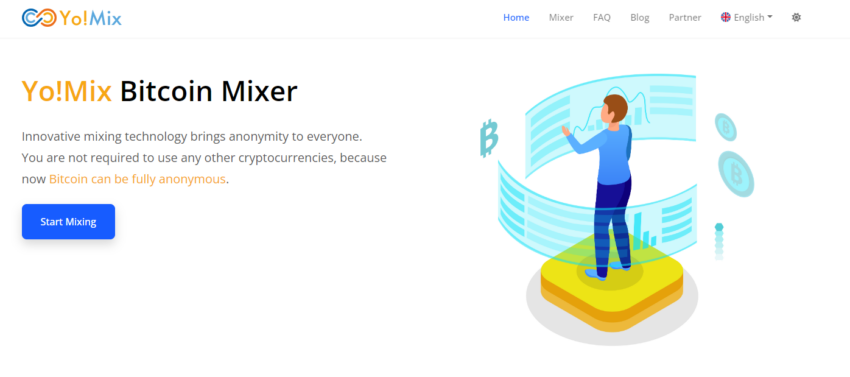 Even the smallest online shops or cryptocurrency exchanges track transactions in today's crypto market. Due to the mechanics of the blockchain network, anyone can track the movement of funds or see the total balance of any given wallet.
Yo!Mix considers this an unacceptable privacy violation. The team believes anonymity is a right of every person — and is never superfluous. In a bid to restore these rights, the company has created a completely anonymous service (no pseudo-anonymity here!) The service has a zero-logging policy and does not store any of its user's personal information. Yo!Mix has also created a TOR version of its website and a clean (no JavaScript) version for the white web.
Yo!Mix benefits
Safely and securely mixes coins.
Employs multi-transactions, making it impossible to track transactions using amount-based analysis.
Offers support for all types of addresses, including SegWit, Taproot, Legacy, and Bech32.
Users can also set transfer delays (up to 72 hours) to hide their crypto information further.
Yo!Mix has a low minimum amount and will mix from 0.001 BTC.
24/7 technical support
Offers instant mixing (when applicable) and up to five outgoing addresses.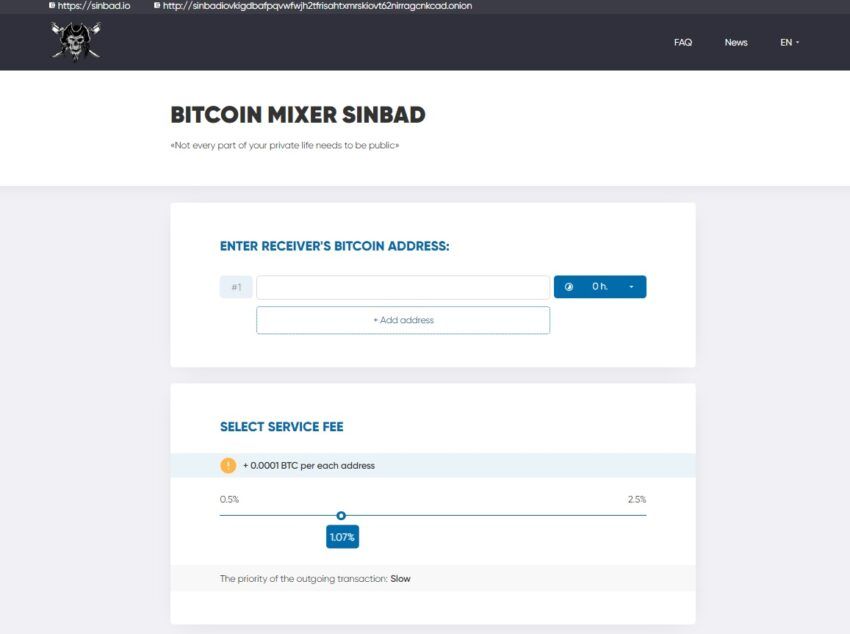 Sinbad is another bitcoin mixer that is worth checking out. The mixer is easy to use while also being reliable and secure. It's one of the newer entrants on the list, but is becoming popular quickly.
The interface is intuitive and offers several features that increase anonymity further. This includes support for TOR and the ability to customize the mixing. No logs or IP addresses are stored either.
The team is also very responsive, and support queries are quickly addressed. The support service can be contacted via Telegram or email.
Sinbad benefits
Simple to use
Does not store logs or IP addresses
Supports TOR for even greater anonymity
Can customize the mixing, increasing anonymity further
Good customer service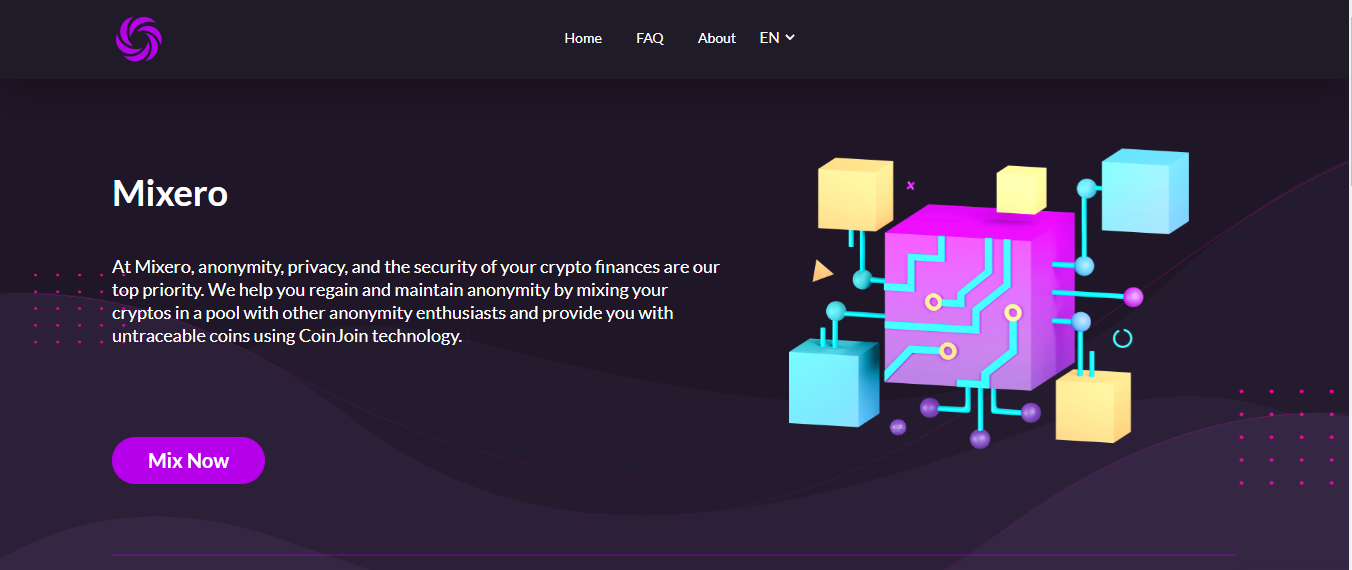 The Mixero mixer generates untraceable coins, helping users mix their crypto while maintaining privacy and security. Using CoinJoin technology, your crypto is pooled with others to obfuscate any digital footprint.
The advanced mode employs a unique mixing method in the cryptocurrency world known as "exchange." This method involves swapping assets from BTC to XMR and back to BTC. The process employs automatically generated wallets that are not linked to any exchange, making it extremely difficult to track transactions.
You only need to enter one or more destination BTC addresses to use the Mixero service. After that, you can decide what fees Mixero should charge.
Mixero benefits
Does not keep logs of user's personal data, like IP addresses
Option to delay transactions for increased privacy
User-friendly interface
Customer support
Low fees and flexible transactions make it affordable for different user needs
Coinomize is a bitcoin mixer that offers a variety of features. It records no logs, and users note the fact that the platform fees are very low — which is also flexible. It only requires one confirmation to process the transaction.
The minimum amount of BTC to be sent is 0.03 BTC, and you can use up to 5 BTC addresses for more anonymity. It also supports online Tor access.
There is also an affiliate program where you can earn a 25% commission. The mixer also has an Android app with a modern design.
Coinomize benefits
The mixing platform supports Tor for an extra level of anonymity.
Just one confirmation is needed for transactions.
Does not store transaction logs and IP addresses.
It has an Android app for mixing Bitcoin on the move.
Attractive referral program
MixBTC is an anonymous bitcoin mixer that imposes a low fee. Transactions require three confirmations to be processed.
The mixer does support SegWit addresses. The minimum amount required for a transaction is 0.005 BTC. You can also set delay times.
The fees are quite low, at 0.5%. Additional service fees start at 3%. Users have generally been happy with the service, noting the low fee and reliability.
MixBTC benefits
The platform has a no-log policy
The mixer supports SegWit
Extremely user-friendly slider-based interface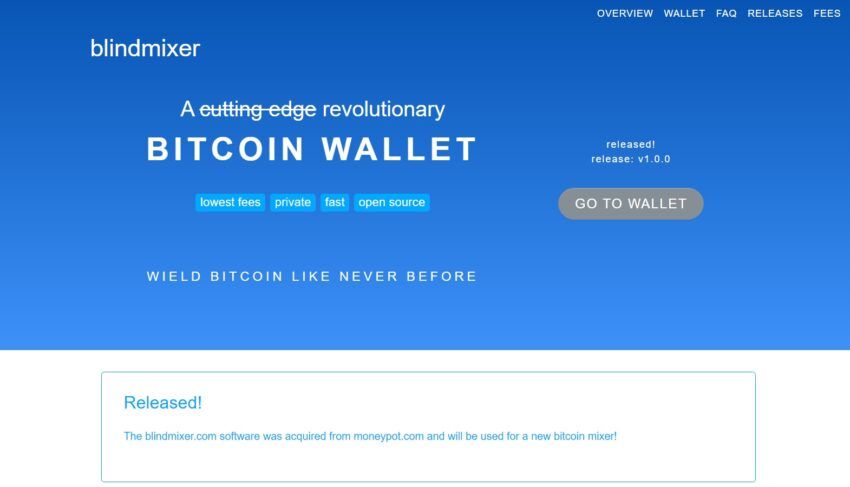 Blindmixer uses blind signatures to keep your transactions untraceable. It functions as both a mixer and a wallet. Fees vary from 100 satoshis to 441 satoshis.
The mixer uses in-house coin selection algorithms, which allow it to batch transactions at scale. It also supports lightning transactions. However, one drawback is that since it mixes blindly, there's a chance that the sender can receive part of the funds back.
Blindmixer also allows free and instant transfers between users. The service is centralized but offers a good deal of advantages.
Blindmixer benefits
Supports SegWit natively
Blindmixer has a standalone wallet application for Windows and Linux platforms.
Low transaction fee with free internal transfers
Supports lightning network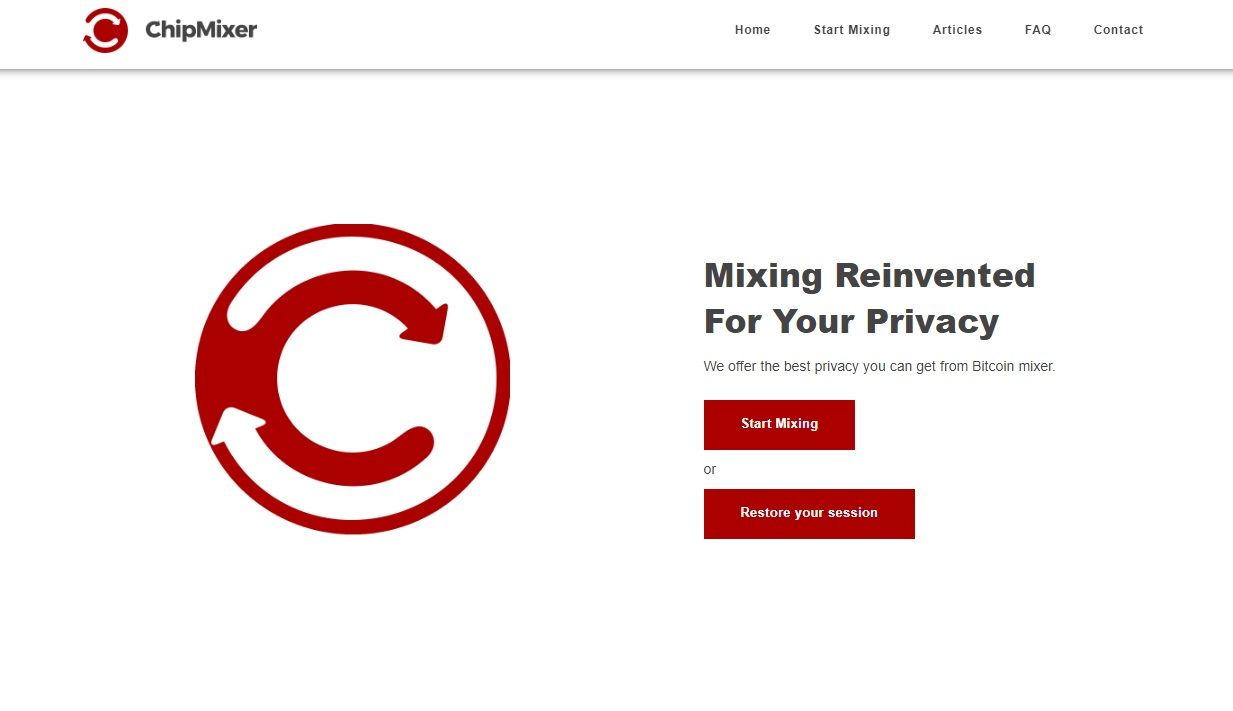 ChipMixer is a bitcoin mixing service that helps you keep your user data safe from blockchain tracking software. Some compare it to the secretive banking system from countries such as the Bahamas and Panama.
ChipMixer uses a number of pre-funded bitcoin wallets to facilitate the service. After a user engages with their service and deposits their bitcoin, they receive chips of bitcoins as a receipt. For an extra layer of anonymity, the service allows users to further split, merge, bet, or donate any chips they have. Note that ChipMixer is not a casino, although it allows users to bet their chips. They offer nothing or double the amount of the bet.
The features of ChipMixer can create a difference between the input and output, but it only adds to the privacy of the transaction.
Donating and betting function on the same principle as merging and splitting. There are no transaction fees on ChipMixer, but donations are accepted. When a user wants to withdraw their funds, they receive a private key to swap addresses. That's how they avoid withdrawals from being registered on the blockchain.
Chips on ChipMixer have different sizes and increase exponentially according to the power of two (0.001 BTC, 0.002 BTC, 0.004 BTC, and so on, up to 4.096 BTC). Logs are available for seven days, and it doesn't offer a Letter of Guarantee.
ChipMixer benefits
The service uses pre-funded wallets to deliver your bitcoin, making tracing impossible.
ChipMixer functions as a donation only service.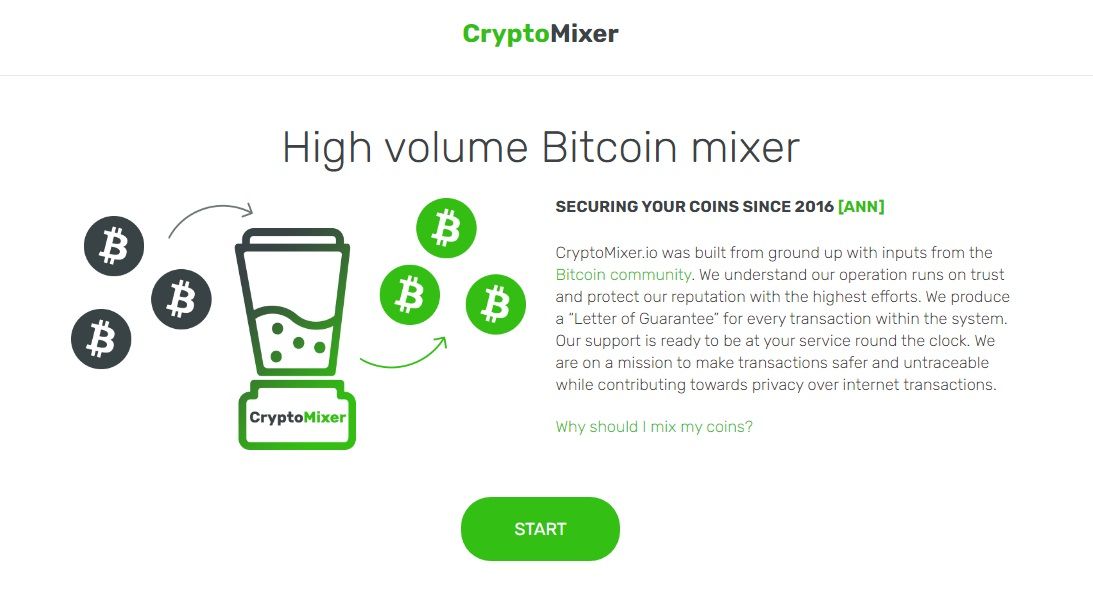 CryptoMixer is a bitcoin mixer for high-volume bitcoin transactions. It is built with input from the BitcoinTalk community. The system offers a Letter of Guarantee for every transaction and strives to offer untraceable and safe transactions.
CryptoMixer ensures that the user information will remain hidden to third parties and has a zero-log policy.
The mixer ensures a high degree of data protection by using advanced encryption methods and regularly all translation details. The mixer has a cryptocurrency reserve of over 2000 BTC, which allows users to use the service without having to wait for others to send in their coins.
CoinMixer has low service fees, starting at 0.5% + 0.0005 BTC. You can also customize it such that it is impossible for third parties to spot the connections between the addresses.
CryptoMixer benefits
Offers a Letter of Guarantee
It can handle high volumes of bitcoin.
Has a zero-log policy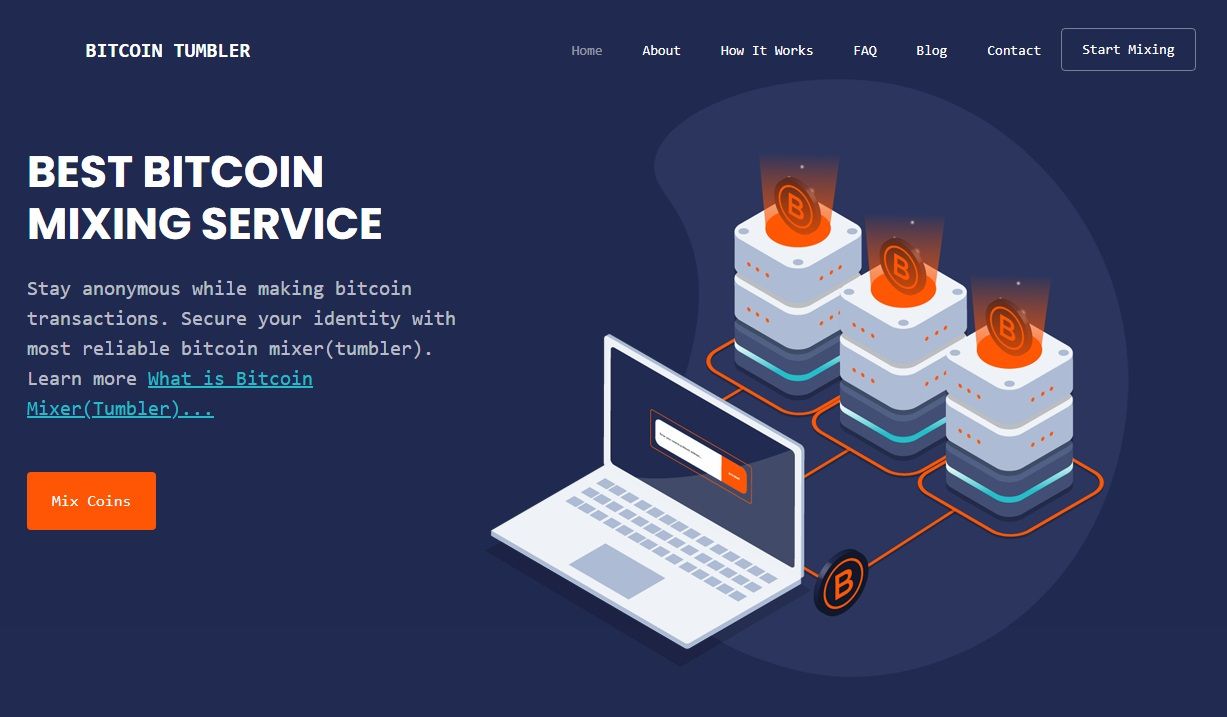 Bitcoin Mixer (Tumbler) is a bitcoin mixer that allows you to send BTC funds while protecting your identity. The bitcoin blender has several bitcoin pools for low-value and high-value transactions from all the users from which you will receive new and untraceable coins.
The service has random service fees that go between 1% and 5% to make the bitcoin mixer transactions untraceable. Bitcoin Mixer (Tumbler) is TOR-friendly and can encrypt all transactions and locations. The service deletes all transaction history logs after 24 hours.
Bitcoin Mixer (Tumbler) benefits
TOR-friendly platform
Data logs are deleted every 24 hours
Random service fees that keep your transaction untraceable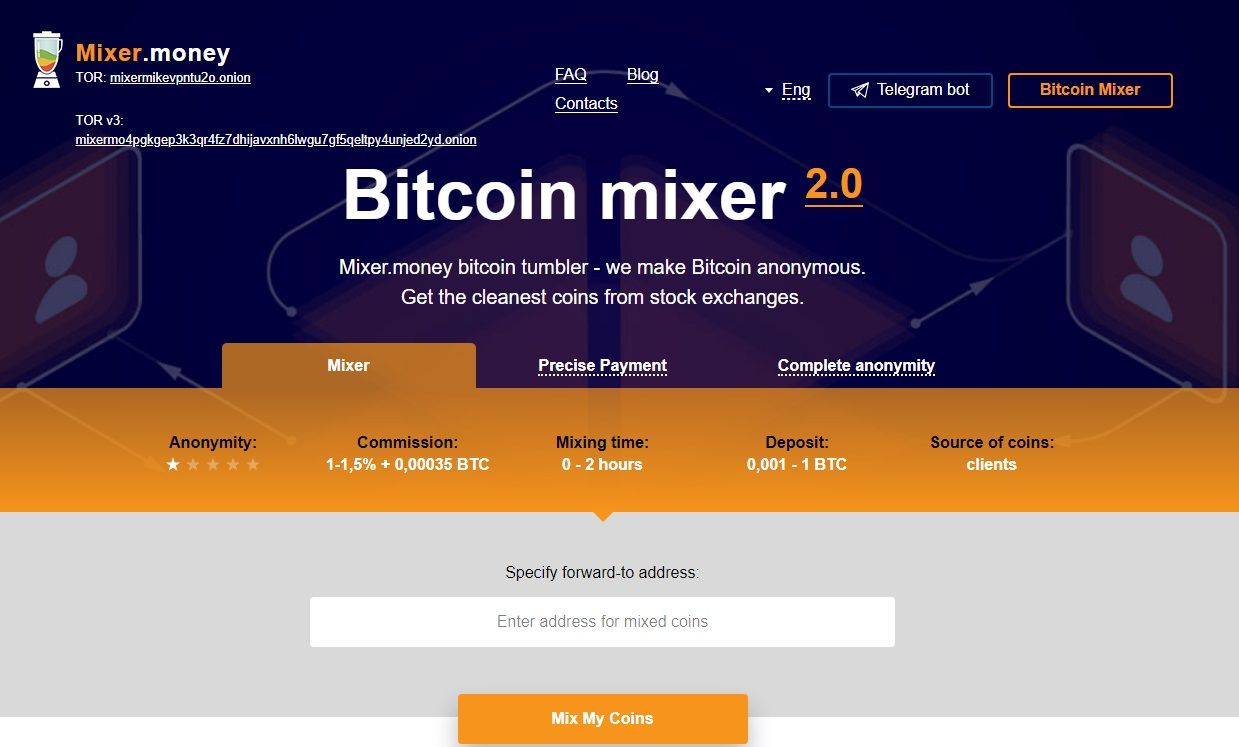 Mixer.money is a bitcoin blender that splits the funds received from each user into smaller parts and mixes them with funds from other clients. You receive untraceable coins into your new bitcoin address as smaller payments. Mixer.money uses two blending algorithms and deletes all data regarding a transaction after 48 hours.
The service doesn't require user registration, and the bitcoin mixing process takes up to six hours, and you can mix funds ranging from 0.003 and up to 50 BTC. Mixer.money has a service fee of 4–5% per transaction and an additional 0.0007 BTC for each output address.
Mixer.money benefits
TOR-friendly bitcoin mixer
Quick service. The bitcoin mixing can take only up to six hours.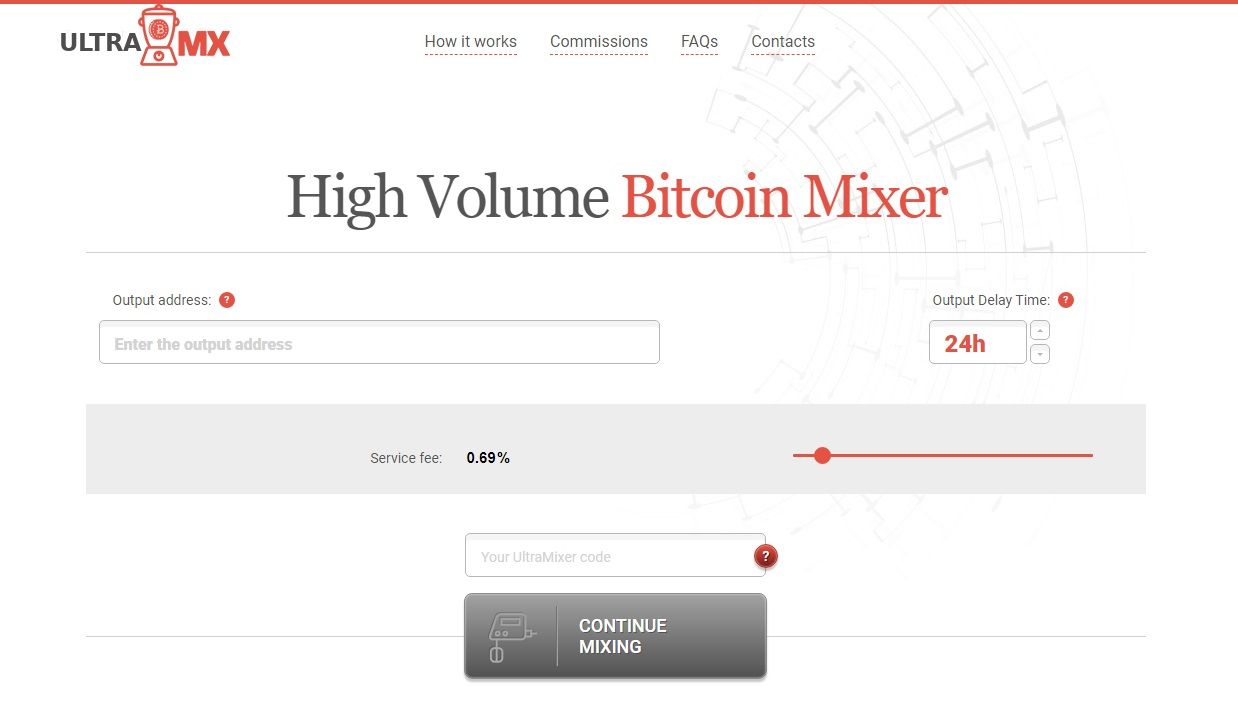 UltraMixer is one of the best bitcoin mixers that offer a high degree of confidentiality by using a mix of bitcoin addresses for transactions. The system ensures a fast and reliable transaction, and they charge their small commission only after the payment has been confirmed. All data is deleted, and there is no data log.
UltraMixer offers a large pool of cryptocurrencies, allowing you to send almost any amount. The system never uses your bitcoin address to send the funds. Instead, it uses funds from the pool and uses your funds to replenish the pool. The service operates automatically, as the crypto reserve is constantly filling.
UltraMixer has a flat rate of 0.002 BTC for each Bitcoin address and 0.5% of the overall transaction.
UltraMixer benefits
It offers a high degree of confidentiality.
The transactions are performed quickly.
There is no log regarding your transaction.
It offers a Letter of Guarantee.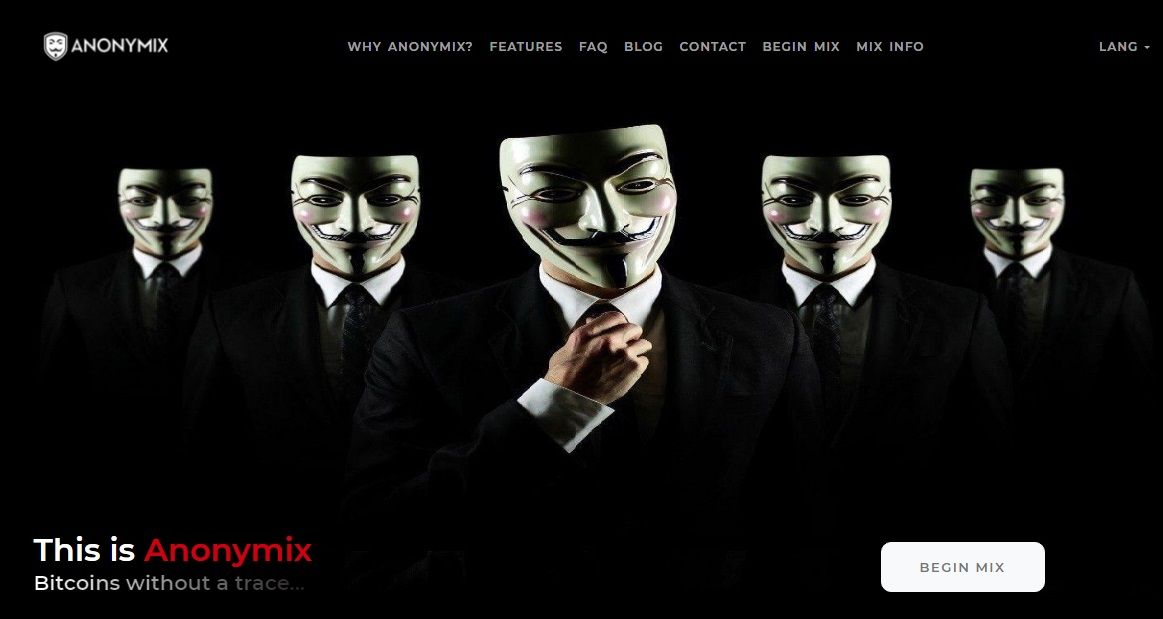 Anonymix is a bitcoin mixer that helps you keep your identity secure. You send bitcoin using their service, and they will send you the funds back to a new address, with no connection to your identity.
The bitcoin mixer offers the option to delay payments and to send your new coins to more than one bitcoin address.
Anonymix offers the option of "Quick mix," which transfers coins after only one confirmation. You can add random delays for an extra security layer.
The bitcoin mixer can handle bitcoin mixes of up to 180 BTC. For each transaction, you can deposit the funds from multiple wallets and send them to up to five receiving addresses. They issue a certificate of origin and offer you the chance to delete the data log immediately.
Anonymix benefits
The service can handle large BTC transactions.
Offers a certificate of origin
Each user can choose to delete the data log immediately.
Are bitcoin mixers illegal?
There is no law that specifically prohibits bitcoin mixers. Furthermore, the bitcoin sent using a bitcoin mixer cannot be considered illegal without specific evidence to prove the contrary.
However, there can be a chance of participating in money laundering by using a bitcoin mixer. In the U.S., darknet markets that operate with a bitcoin tumbling service can lead to imprisonment, as was the case with Helix.
If you use bitcoin mixers for illegal activities — such as money laundering — you face charges and imprisonment as directed by financial law enforcement organizations and laws.
Are bitcoin mixers secure?
Bitcoin mixers are secure and safe to use for keeping your identity private and regain confidentiality over your crypto transactions. These bitcoin blenders help users gain 100% anonymity by breaking the connection between a certain bitcoin address and the identity of its owner.
Bitcoin mixers do not request or store any personal details that can link you to a particular bitcoin address, such as emails or login info, and make those coins untraceable and safe.
Which is the best bitcoin mixer?
Each of these bitcoin mixers can serve you well, but it comes down to your specific needs to decide which is the best bitcoin mixer for you. They all offer a high degree of anonymity when it comes to bitcoin mixing but have slightly different features. For instance, Blender.io uses up to eight bitcoin addresses, while other bitcoin blenders offer less. The same goes with the service fees, which vary slightly from service to service.
It's worth considering the amount of bitcoin you want to send, as some bitcoin mixers have a minimum and a maximum amount per transaction, and the fee is a percentage of that amount.
Best bitcoin mixers for anonymity
Hopefully, now you have a better understanding of how bitcoin tumblers work and what are some of the best bitcoin mixers you can use in 2022.
Choosing to use one bitcoin mixer over another is a personal choice based on personal needs, and now you have all the facts to choose well. Enjoy your online privacy and stay anonymous when transferring crypto by using a bitcoin mixer.
Follow us on Telegram for more tips, advice, and help like this.
Frequently Asked Questions
Are Bitcoin mixers traceable?
Can the government trace bitcoin?
Are bitcoin mixers untraceable?
Disclaimer
In line with the Trust Project guidelines, the educational content on this website is offered in good faith and for general information purposes only. BeInCrypto prioritizes providing high-quality information, taking the time to research and create informative content for readers. While partners may reward the company with commissions for placements in articles, these commissions do not influence the unbiased, honest, and helpful content creation process. Any action taken by the reader based on this information is strictly at their own risk.