The cryptocurrency ascension was spectacular and enthusiastic. However, when the dust settled, it became clear that one of the main disappointments is still poor mass adoption. This failure is often associated not only to the complicated nature of digital assets but with their extreme
volatility
.
It's hard to imagine regular intraday USD 20-30 percent fluctuations, and yet it is often the case with cryptocurrencies. Many point to such price volatility as a reason why digital coins will never become a mainstream form of payment. Honestly, would you like to get paid in a currency that might depreciate even before the money reaches your
wallet
? No wonder that one of the hottest issues in the crypto space is the concept of "
stablecoins
," or a currency backed by and pegged to another, more traditional and stable, asset. It can be a fiat currency like USD, or such exchange-traded commodities as gold or oil.
Is Tether (USDT) a crypto stability promoter?
Currently, developers are working on about 50
stablecoin
projects aimed at ensuring price stability and promoting practical use cases for cryptocurrencies. Currently, the most popular stablecoin is
Tether (USDT)
. Despite its dramatic market cap decrease since October, it still remains a world's first and foremost stablecoin. Launched in 2014, the currency is issued by Tether Limited and is listed for trading on numerous crypto exchanges — including
Binance
, Bitfinex, Poloniex, and Kraken. The company aims to facilitate the online use of traditional currencies by converting them into their stable digital equivalent on a one-to-one basis. Tethers are reportedly 100 percent backed by the company's actual US dollar reserves. These digital tokens can be stored or used for making instant cross-border payments and other financial transactions on blockchain — but without typical crypto volatility. (Usually.) Sounds like a tempting offer.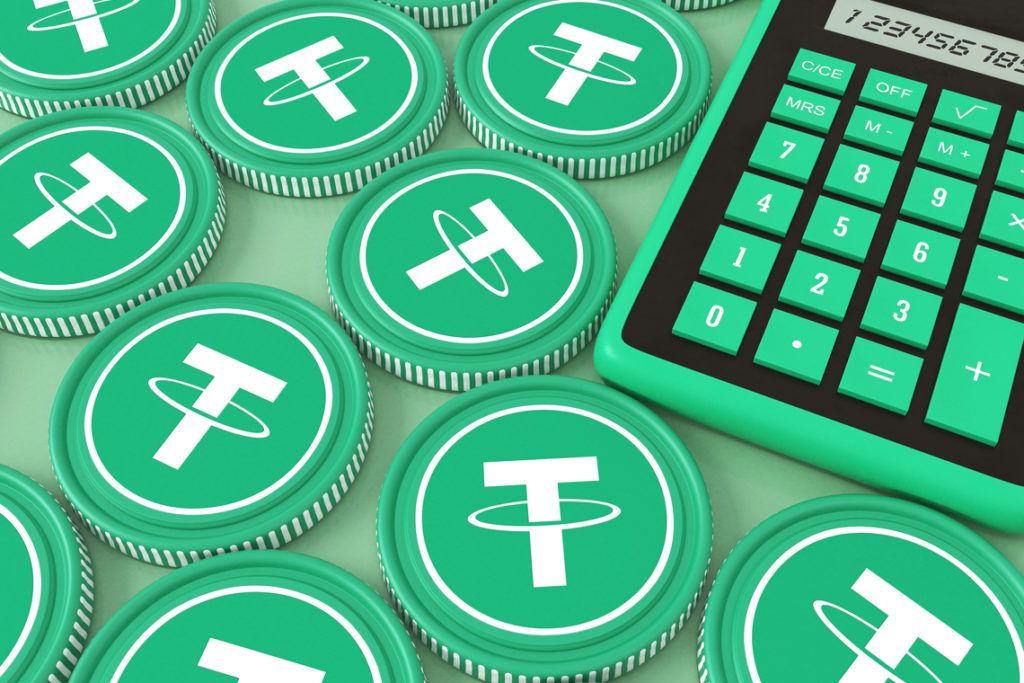 However, the biggest things tend first to come into the spotlight — which is what happened to Tether. The main issue about it is that Tether Limited still has not provided any hard evidence of its ability to back all the coins it issued. Thus, without a proper audit, the sufficiency of the company's USD reserves remains unclear. Another aspect raising questions is Tether's dubious relationship with the Bitfinex exchange, which is run by the same management team and usually releases the lion's share of new-issued Tethers. These matters have already drawn the attention of the US Department of Justice and Commodity Futures Trading Commission (CFTC), which decided to look more carefully into Tether, its issuance, and its possible role in the last year's market price manipulation that fueled the Bitcoin rally. Such legal issues are perhaps a serious source of concern, since an average daily USDT trading volume constitutes a high share of total market volume. Thus, the Tether crash will result in general crypto collapse — which means we need many more stablecoins to reshuffle and balance the market.
Zooming in on the Gemini dollar
Gemini dollar (GUSD) launched this September by the renowned Winklevoss twins and might be considered as an analog of Tether. The stablecoin, which is issued by New York-based Gemini Trust Company, is also pegged to US dollars and holds its value to USD at a one-to-one basis. Like Tether, the Gemini dollar is an ERC20-compliant token which can be used on the Ethereum network. The Gemini team believes that using this new online money for financial transactions will eliminate traditional fixed "business hours" and the boundaries between countries, and will make sending and receiving dollars as easy and customary as sending emails. However, GUSD differs from Tether in a very important way — it is approved by the US regulator, the New York Department of Financial Services (NYDFS). Besides, it is subject to an independent and transparent audit that will be carried out on a monthly basis to examine the sufficiency of the company's USD reserves. Currently, GUSD is listed for trading on more than 30 exchanges and supported by several payment platforms, including BitPay. It might be a bit disturbing that the company reserves the right to freeze any account or make all tokens non-transferrable. However, this disadvantage is attributable to Tether Limited as well.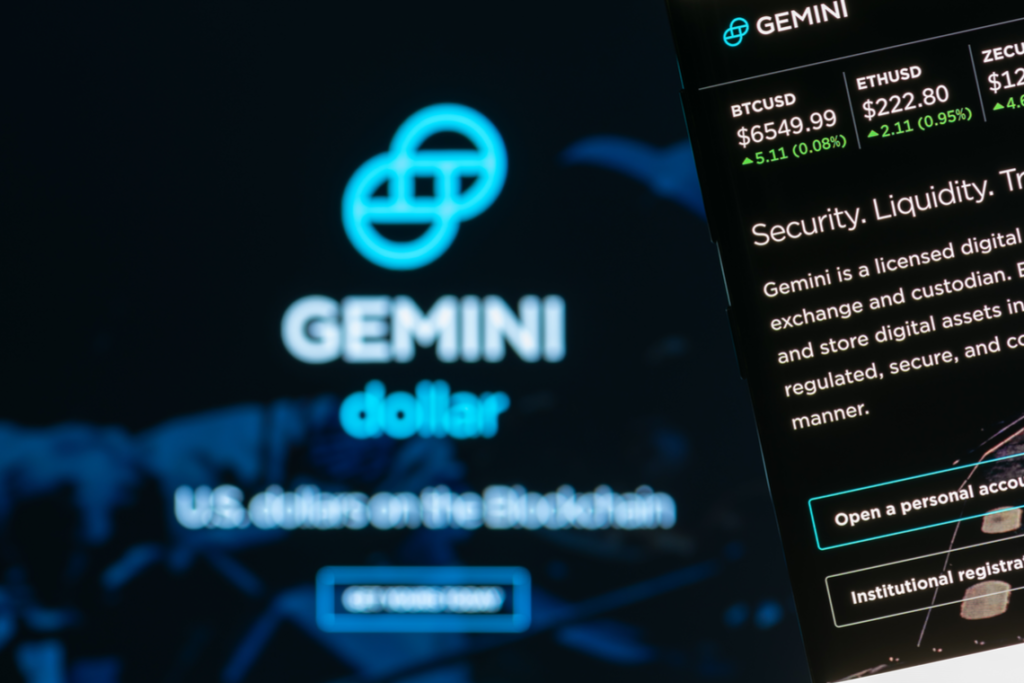 How powerful is Paxos?
Note that Gemini dollar is not unique in its sort. For example, another 1:1 USD-backed and regulated stablecoin is Paxos Standard (PAX) issued by the Paxos Trust Company. It was also launched in September 2018 and even approved by the same New York State Department of Financial Services — thus competes with GUSD for the status of the world's first regulated stablecoin. The Ethereum-based token is traded on a number of crypto exchanges, including itBit, Binance, and OKEx, and is audited on a regular basis by a professional auditing firm. Just like GUSD, it promotes the idea of protection from crypto volatility and is building the bridge between traditional financial markets and crypto space. Currently, it's a matter of personal preferences — and market hype, perhaps — to choose between such similar coins. The Gemini dollar might attract investors due to the celebrities behind the project. Meanwhile, Paxos Trust might deserve attention due to its status of a qualified and regulated custodian, thus offering better protection of customers' funds as compared to other stablecoins.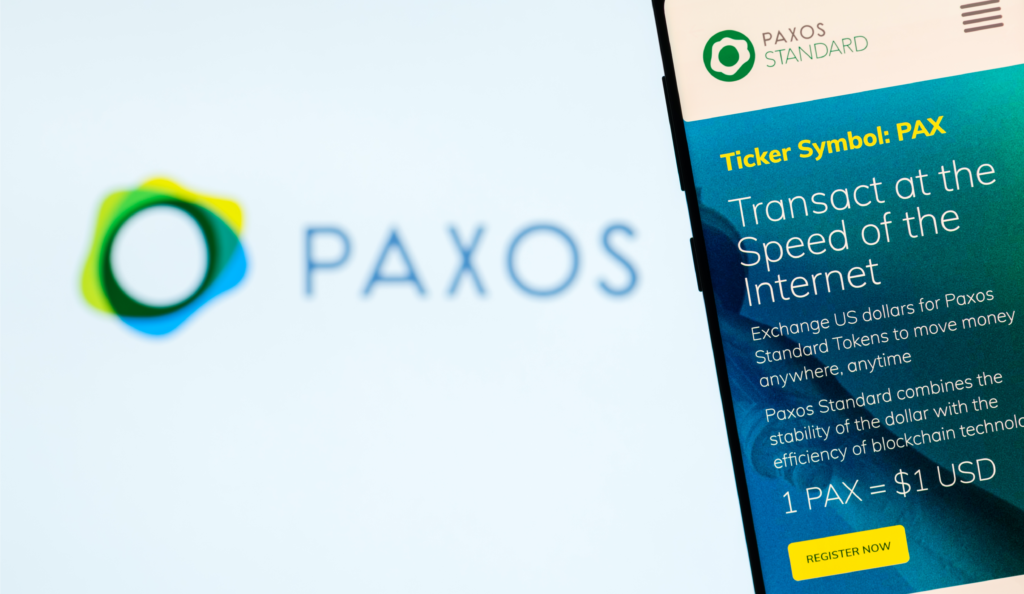 Is USD Coin better than straight USD?
USD Coin (USDC) is a USD-backed stablecoin with a different story and a specific practical reason. It was launched by a payment system Circle with the support of the CENTRE open source consortium. The Circle's primary priority was to enhance the users' experience of its own clients and connect dollars stored on bank accounts with crypto exchanges. By tokenizing fiat currencies, the company wanted to make them usable on the internet across various blockchains —both for payments and for trading in the crypto space. USDC pairs can be traded on such crypto exchanges as Poloniex, Huobi, DigiFinex or OKEx.
Digix Gold Tokens
Digix Gold Tokens (DGX) is another interesting stablecoin designed for those interested in the good old yellow metal instead of currencies. This token is issued on Ethereum by a Singapore-based DigixDAO and is backed by physical gold, with each DGX standing for one gram of gold. The high-quality gold bars are provided only by refineries approved by London Bullion Market Association and stored in The Safe House Singapore vault. Token holders can apply for physical redemption which is performed in Singapore. The reserves sufficiency is subject to quarterly audits, with the public access to the records. In August, the token was added to Ethfinex listing. The company hopes DGX will democratize access to gold, which has always been considered as a tried and tested safe haven asset, a reliable store of value, and a hedge against market volatility and
inflation
.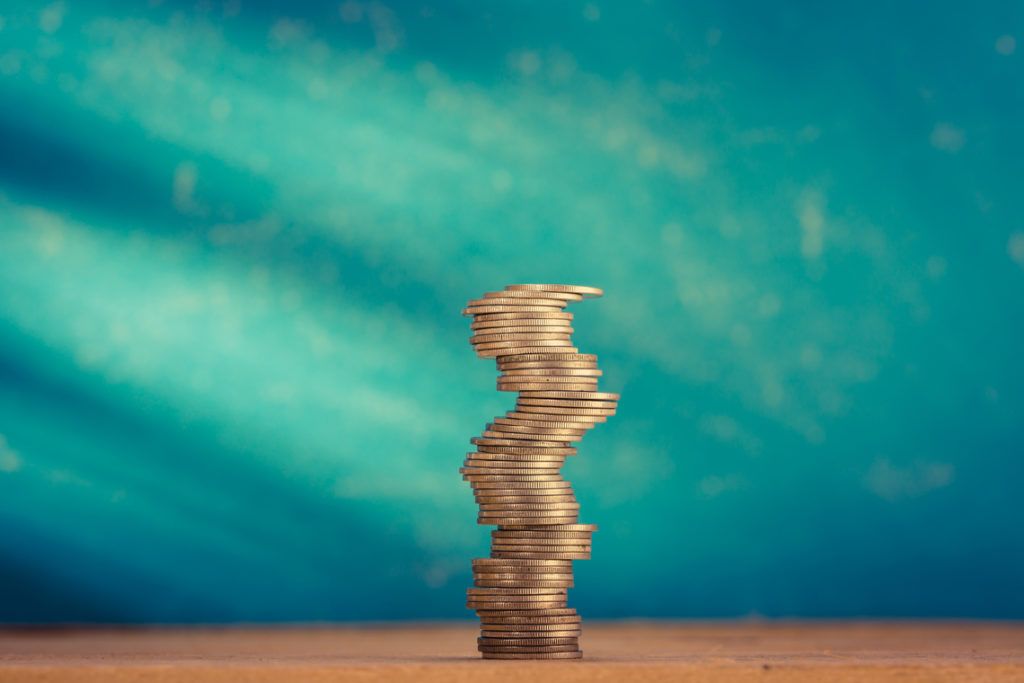 Conclusion
Stablecoins are definitely here to stay and make the entire crypto space a less volatile and more dependable place, thus their numbers are steadily increasing. In order not to get lost among dozens of stablecoins, it's better to always keep in mind what you are expecting to get from it. Is it transactions
security
ensured by regulators, or just the feeling of being involved in some big-name project? Or maybe you are in the search for a safe and stable store of value? Every stablecoin has its advantaged and disadvantages, so the decisive factor here is your investment objective.
Do you think stablecoins are the future of cryptocurrency market? Do you find them useful? Let us know what you think in the comments below! 
Disclaimer
All the information contained on our website is published in good faith and for general information purposes only. Any action the reader takes upon the information found on our website is strictly at their own risk.