This week in quotes, BIC looks at several key topics related to the market. The World Economic Forum sees several key industry players discuss token economics, DeFi, and digital payments, while a sports team offers salaries in bitcoin.
This week saw a volatile market that included a new all-time high for ethereum (ETH). Bitcoin (BTC) price action featured massive liquidations, while Coinbase moves forward with its public offering in the coming days. The crypto market continues to see huge growth as it ticks over a $2 trillion market capitalization.
WEF talks digital payments
This week saw the World Economic Forum (WEF) hold its Global Technology Governance Summit. Several key panel members spoke on the topic of digital payments. CEO at IDB Lab, Irene Arias spoke about the inequality of Latin Americans and their ability to access digital payments.
Arias reiterated, "We don't want to transfer inequalities of the physical world into the digital world," emphasizing the importance of offering digital wallets to citizens across the globe.
Similarly, Demetrios Marantis, Senior Vice-President and global head of government engagement at Visa, also commented on how governments need to focus on removing barriers to e-commerce cross border payments.
"It's super harmful to the ability of small businesses, which are the backbone of every single nation's national economy, to be able to start, run, grow, and thrive," he stated.
WEF talks token economy
The WEF continued its discussion related to the crypto industry, as tokenization becomes a popular talking point. Abdulla Bin Touq Al Marri, the Minister of Economy of the United Arab Emirates, spoke about how the UAE is looking at integrating the digital economy in an effort to double the country's GDP.
"In our digital age, tokenization compliments the information-based technology as a decentralized way of capital allocation," Al Marri stated.
Furthermore, Al Marri also explained that the country would deploy its own digital asset to finance a post-COVID recovery. Al Marri concluded by saying that the UAE will be looking at regulating tokenization for future use. The UAE would be "putting regulation into gear to open our economy for tokenization" he said.
Sheila Warren, Head of Blockchain and Data Policy at the WEF, also spoke regarding tokenization in the economy. Warren agreed that tokens offered a wide variety of use cases in the economy. Expressing her excitement about the possibility of democratizing ownership of assets.
The blockchain specialist also touched on fractionalized ownership relating to art, as well as larger-scale assets such as real estate. Warren expressed further excitement about the potential possibilities of integrating such technology into voting rights. She commented, saying:
"All these things are going to lead to a very profound change in the ways we think about investments," she said. "But in particular, the ways we think of ownership."
DeFi discussed at WEF
Plenty of discussions this week occurred at the World Economic Forum. A key topic was decentralized finance (DeFi). Speaking at the "Behind the decentralized finance hype" panel, Rune Christensen of MakerDAO brought to light the future of DeFi and how it is growing rapidly.
Christensen explained how DeFi can be accessed by anyone:
"It doesn't matter if you're a hedge fund manager on Wall Street or if you're one of the 1.7 billion people that don't even have a bank account. With DeFi, you have complete access."
The CEO of MakerDAO reiterated that DeFi is still at the early phase. While the industry is looking to integrate into the real-world finance market, he expressed that DeFi is not here to dethrone the banking system:
"It's not like trying to reinvent banks from scratch or trying to replace the financial system. […] It's just trying to replace a specific piece of it, which is the piece that basically works the worst right now."
PayPay founder weary of China
Speaking at the virtual roundtable for members of the Richard Nixon Foundation, Peter Thiel of PayPal spoke out about his concerns related to China and their bitcoin mining plans.
Thiel expressed concern by saying, "Even though I'm a pro-crypto, pro-bitcoin maximalist person, I do wonder whether at this point bitcoin should also be thought of in part as a Chinese financial weapon against the U.S."
NBA team offers salaries in bitcoin
Rounding off a week full of quotes related to industry wide adoption. NBA team the Sacramento Kings have moved to offer all franchise employees the opportunity to earn any portion of their salaries in bitcoin.
Vivek Ranadivé, the Chairman and CEO of the NBA team, announced on Clubhouse the announcement of offering bitcoin salaries.
"I'm going to announce in the next few days that I'm going to offer everyone in the Kings organization, they can get paid as much of their salary in bitcoin as they want, including the players," Ranadivé said.
Disclaimer
All the information contained on our website is published in good faith and for general information purposes only. Any action the reader takes upon the information found on our website is strictly at their own risk.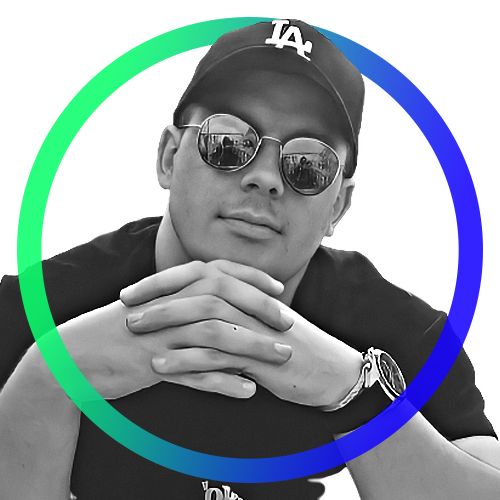 Ryan is a Fintech specialist with a passion for cryptocurrencies and blockchain adoption. A keen trader and investor in the market since 2016, he enjoys keeping up to date with...
Ryan is a Fintech specialist with a passion for cryptocurrencies and blockchain adoption. A keen trader and investor in the market since 2016, he enjoys keeping up to date with...
READ FULL BIO
Sponsored Sponsored