We all sometimes miss the big things [In] the burgeoning crypto ecosystem. In this weekly round-up, we'll fill you in on some of the most important trends and developments from Feb 14-20.
Don't forget to subscribe to our newsletter and get Be[In]Crypto's weekly round-ups right in your inbox.
Three suspects were arrested in a $1.8 million NFT fraud
According to a BBC report, the UK tax authority Her Majesty's Revenue and Customs (HMRC) arrested three people involved in a non-fungible token (NFT) fraud. The NFTs are said to be worth $1.896 million and were seized by the government.
The three suspects hid their real identities using VPNs, embezzled identities, fraudulent invoices, and addresses. According to Nick Sharp, HMRC's deputy director of economic crime, this "serves as a warning to anyone who thinks they can use crypto assets to hide money from HMRC. We constantly adapt to new technology to ensure we keep pace with how criminals and evaders look to conceal their assets."
Although there have been many detentions in the cryptocurrency space, this was the government's first in the NFT market.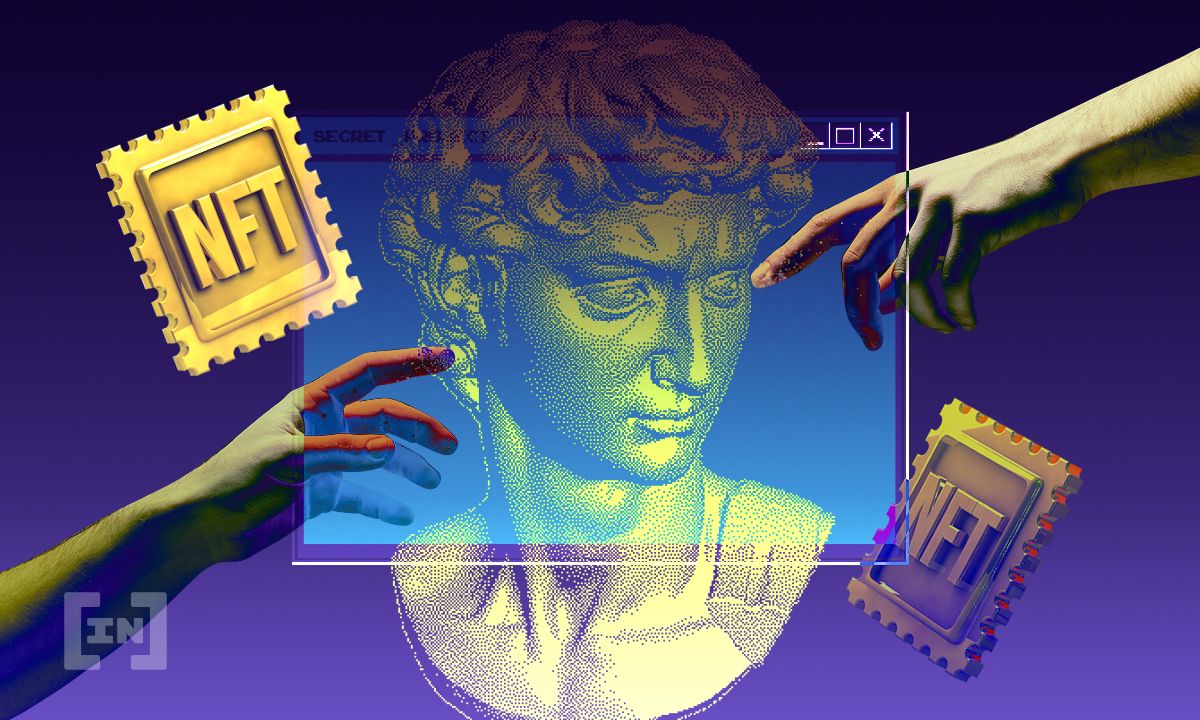 Cryptocurrencies and crowdfunding platforms regulated under TFA in Canada
It all started last month when the Canadian government announced a mandatory COVID-19 vaccine requirement for truckers coming from the U.S. Consequently, this led to freezing the bank accounts of the truckers and increased protests.
On Feb 14, Canada's Prime Minister, Justin Trudeau, announced that the government can use military forces to stop the protests of the convoy of truckers. The government, however, can suspend the citizens' rights but does not want to do so.
As a result, the government regulated crowdfunding platforms and digital currencies under the Terrorist Financing Act. Moreover, platforms and cryptocurrency payment providers must be registered with the Financial Transactions and Report Analysis Centre of Canada (FINTRAC).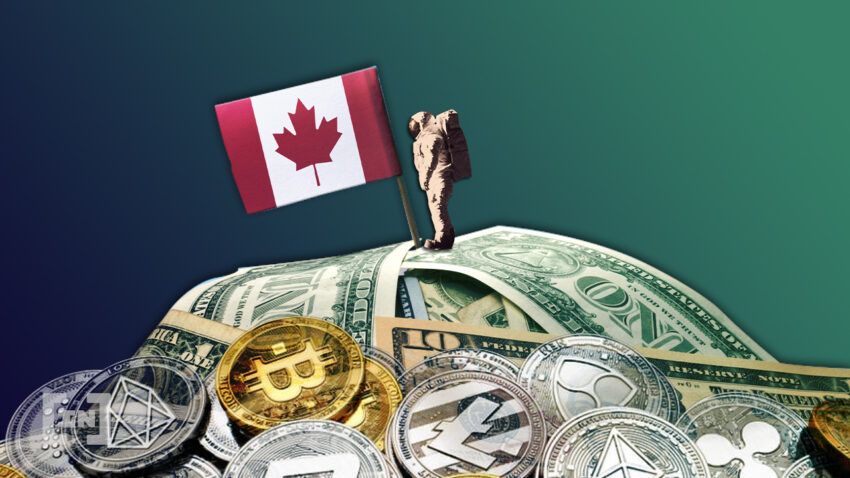 Charlie Munger calls crypto "venereal disease"
The vice-chairman of Berkshire Hathaway showed his hate for digital currencies by calling it "venereal disease." Charlie Munger who is also known as the right hand of Warren Buffet said he's "proud of the fact" that he did not invest in cryptocurrencies in a live Q&A session at the annual meeting of the Daily Journal.
Munger said there already is a digital currency that is "called a bank account." Moreover, he praised China for banning crypto and the US government is wrong to allow cryptocurrencies, according to the 98-year-old billionaire.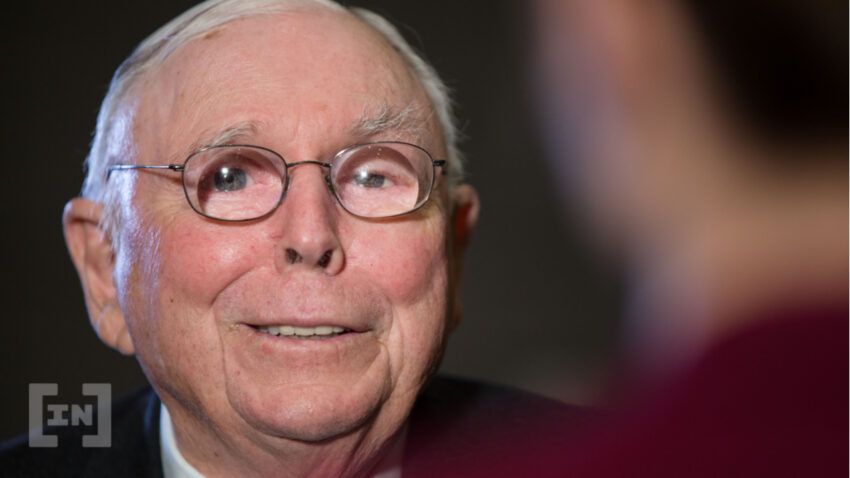 The largest DeFi event in the world, ETHDenver
BeInCrypto was on scene for the ETHDenver event that ran from Feb 11 through 20. It attracted many startups, outlets, journalists, and crypto enthusiasts. Be[In]Crypto gathered some of the most intriguing stories from the event.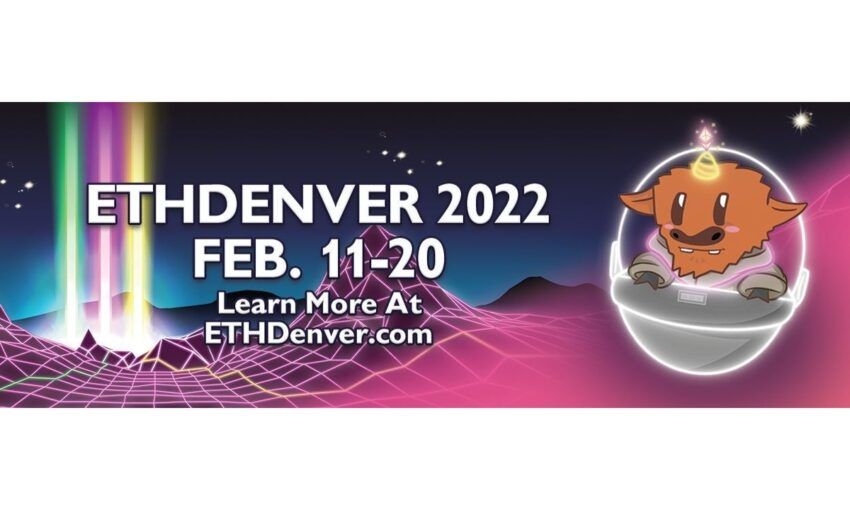 Colorado Governor:
Governor Jared Polis shared some of the state's plans about digital assets. He said Colorado is expected to be the "first digital state" to "accept crypto for all of our [Colorado's] tax-related purposes.
Polis told CNBC that Colorado wants a crypto intermediary to firmly manage all the transactions without any risks to the assets. He added that all the collected funds will be changed back to the US dollar.
"Just like accepting a credit card, but with a much lower transaction cost than a credit card," Polis said.
Not to forget, Polis became one of the very first politicians in the US to accept Bitcoin donations for his campaigns in 2014.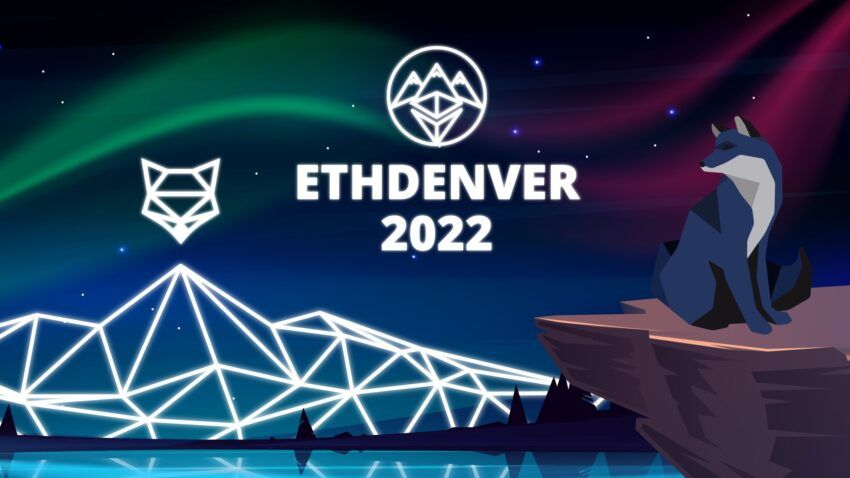 Greg Tanaka:
In an interview with Be[In]Crypto at the ETHDenver 2022, Palo Alto City Council member Greg Tanaka shared his point of view about cryptocurrencies. Tanaka who plans to race for the US Congress for the 18th District said,
"I think what we will see, beginning with how our country was born, every town had their own form of currency, which was insane because they didn't have smartphones or easy accessibility to be able to transfer and convert the currency. Now, we have all these bridges to link currencies together, without having to do the math. The math is done by software and technology. I think we should allow crypto as legal tender, especially Bitcoin."
He added the country needs to "embrace this technology, rather than pushing against it."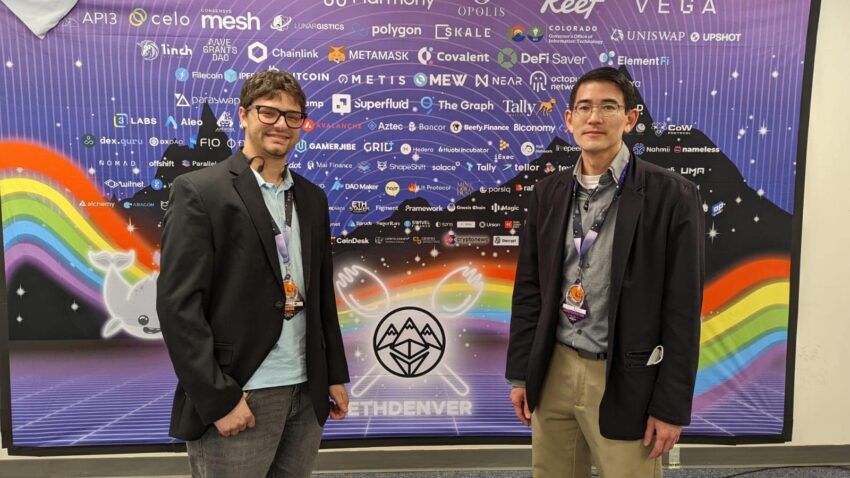 Tiffany Huang:
The marketing lead at Magic Eden, the third-largest NFT marketplace, says one of the biggest challenges is onboarding women. Tiffany Huang explained the hardship of explaining the process of getting NFTs for one of her friends who's 20 years old.
"I realized how hard it actually is to navigate the process alone – from getting a Phantom wallet and Twitter account, to going to an index like HowRareIs to be able to shop for an NFT, and then finally, joining a Discord for final approval and verification. I think the challenge to getting more people into space is that NFTs are really nascent. Men are in certain communities like gaming or in subcultures that enable them to get in faster and assimilate into the NFT culture. However, for women, it's a taller order," Huang told Be[In]Crypto.
Huang says her NFT collection includes "sports-related NFTs, Pesky Penguins, Thugbirdz, and a fair number of PFP projects that I have watched over time."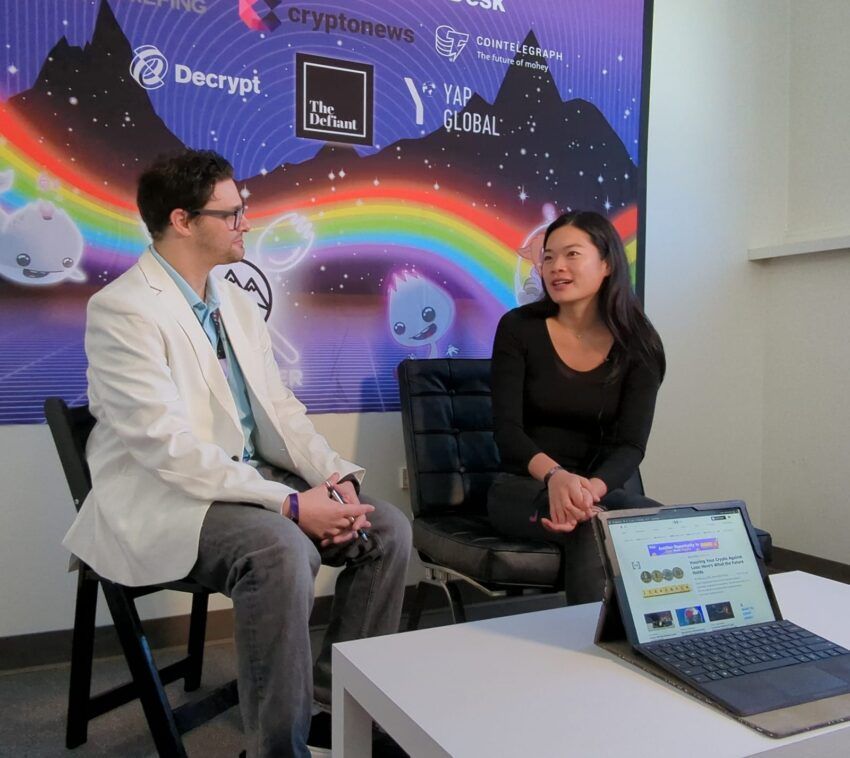 Benjamin Diggles:
The co-founder and Chief Strategy Officer of Constellation Network said the secret heroes of the next generation of the internet, Web 3.0, are the lawyers.
Benjamin Diggles is one of the most active people in the decentralized world and says to spend 64% of his time in national meetings, trying to educate regulators about governance and smart contracts.
"Silicon Valley is frustrated because they're developing all sorts of cool stuff, which the government wants – but make it too difficult to work with. From our perspective, why would we want to jump through all these hoops?" Diggles said on the ETHDenver stage.
"Web3 is not an evolution of Web2 – it's a mulligan. We're getting a second chance to rewrite the rules; to empower the individuals within these networks that have their interest in mind, versus them landing on Facebook's webpage, signing a 130-page terms of service agreement, and being locked in their world. Those days are numbered."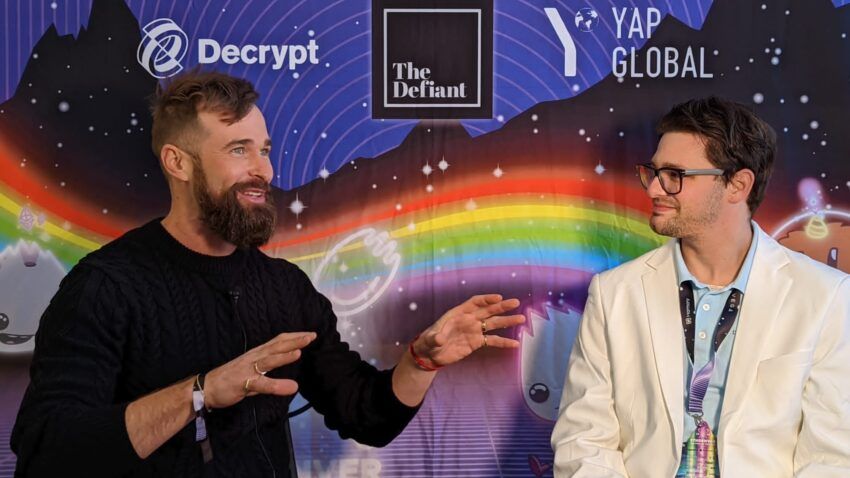 Disclaimer
All the information contained on our website is published in good faith and for general information purposes only. Any action the reader takes upon the information found on our website is strictly at their own risk.