In recent history, there has been just a handful of technologies that appear poised to change the world for the better, with blockchain being one of them. With the potential to revolutionize practically all industries, it has become patently obvious to many that this is an industry worth consideration, with those brave enough to enter now likely to be the main beneficiaries of blockchain's big future.
With the industry still ripe for innovation, there will likely never be a better time to enter the space. On that note, let's examine the three main ways crypto startups are being launched in 2019.
Initial Coin Offering (ICO)
Easily the most famous (or should we say infamous) way to launch a crypto startup is through a process known as an initial coin offering, or ICO. In this process, crypto projects offer a fraction of their token supply at favorable rates to early investors, giving them a way to raise the capital needed to realize the concept.
In the past, hundreds of blockchain projects managed to successfully gather sufficient funding, with little more than a strong concept, a website, and a careful marketing plan. However, in 2019, the ICO funding mechanism has largely fallen out of favor with mainstream investors, with only the very strongest of projects still managing to solicit funds in this way.
However, despite the challenges involved in successfully orchestrating an ICO, the process continues to gain momentum, with an increasing number of crypto startups turning to this route. Unfortunately, this has the knock-on effect of diluting the efficacy of the process, as an ever greater number of projects compete for a dwindling investment pool.
That being said, startups with an extraordinarily strong team, product, connections, and marketing, may still find it possible to raise significant sums through an ICO. Most recently, this was demonstrated by two Binance Launchpad projects, BitTorrent and Fetch — both of which closed their hard caps in just minutes due to their sheer strength as projects, and endorsements from Binance.
In addition, the ICO funding route is not suitable for every project, as the legal challenges involved can be more than some new startups are equipped to deal with, particularly if the platform token has security-like features.
Overall, the ICO process has given rise to many of the most successful blockchain projects in operation today, with four out of the ten most successful cryptocurrencies being funded in this way. Extending into the top 100 cryptocurrencies by market cap, this fraction rises to an astounding 60%.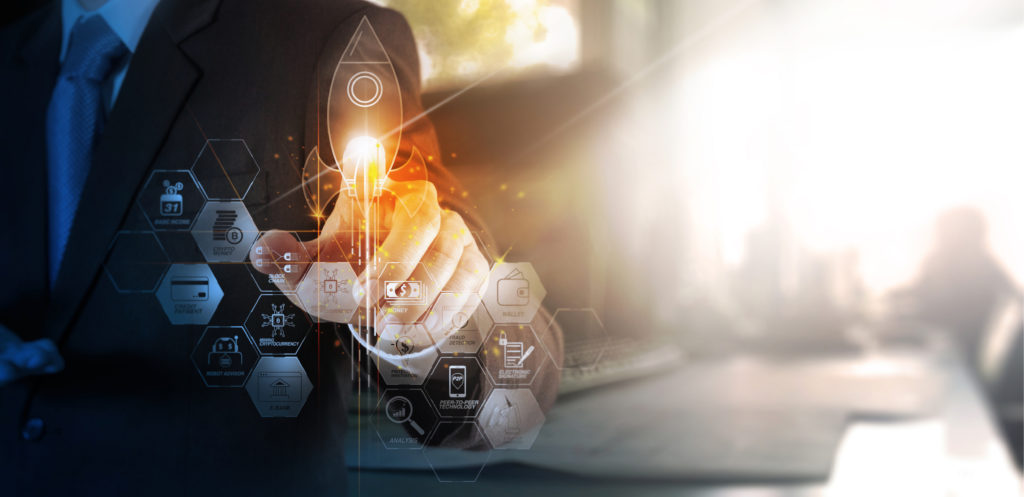 Incubate and Accumulate
Arguably one of the best ways to make a presence in the industry is with the help of a startup incubator, which helps to ensure the long-term viability of a startup by helping it develop its fundamentals and refine its product.
Typically, for a project to be accepted into an incubator, several bare minimum requirements will need to be met. For example, the project may need to have successfully solicited investment in the past, or it may need to have a functional minimum viable product (MVP).
Competition is often fierce for these programs, with the number of applications usually massively exceeding the number of slots available. This was certainly the case when Ethereum Classic Labs launched its own incubator program late last year, resulting in over 120 applications competing for just six slots.
Cryzen, an algorithmic trading and machine learning platform that allows traders to easily develop automated trading bots is part of the first ETC Labs incubator cohort, winning one of these six slots due to its excellent prospects.
Founded in February 2018, Cryzen entered the market with an initial prototype, and successfully raised seed funding just two months later, before launching its live trading platform in January 2019. As part of its incubation, Cryzen will receive significant funding, office space and guidance from industry experts to help shape the platform into something that can succeed long term.
It should be noted, however, that while incubation does offer new startups a financial safety net and a sense of direction, this often comes at a cost, since most incubator programs will require equity in exchange for support.
For example, Binance Labs operates one of the most sought after incubator programs, providing seed funding of up to $500,000 in return for 10% equity and 10% of the token sale pool. Binance Labs will also provide eligible projects mentorship, marketing, legal and technical support, as well as access to an extensive network of industry leaders.
The amount of funding provided typically depends on a variety of factors, such as the size and scope of the incubator, and the needs of the project being incubated. For the most part, incubator programs will only accept projects that can reasonably expect to benefit from whatever funding and resources they are provided.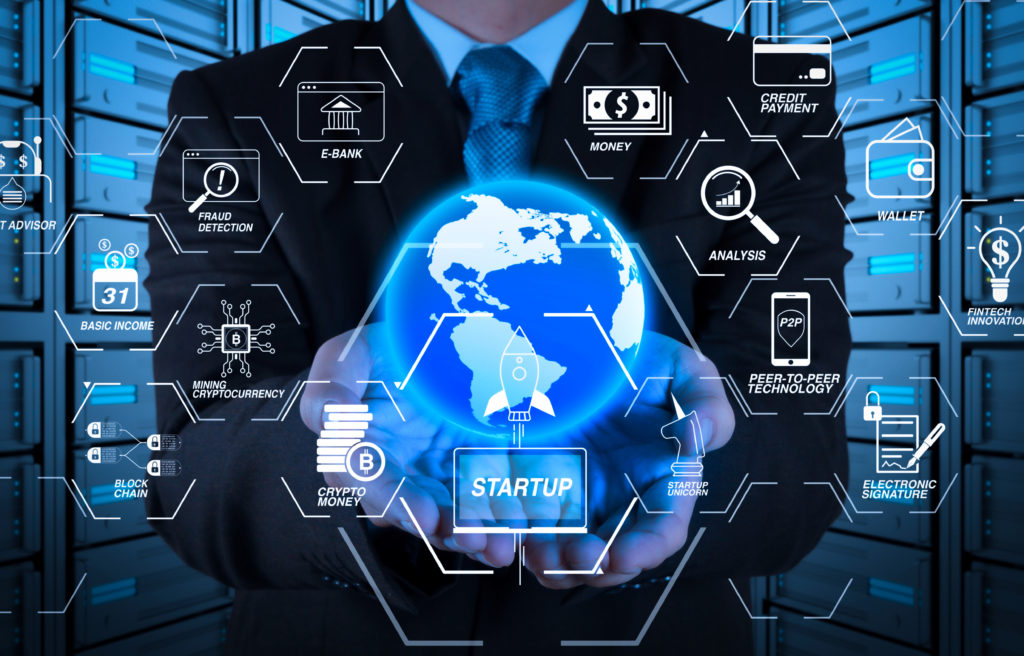 Divide and Conquer
As you may have already noticed, the great majority of fortune 500 companies are investigating the use of blockchain technology within their own markets.
Often times, these early investigations into blockchain use-cases will lead to spin-off projects, where those involved in the original investigations split off from the main corporation to form a separate entity.
XCOEX is a perfect example of this fractioning process. XCOEX was founded by a group of international experts with a track record of producing industry-leading global companies, including Libertex – one of the world's leading financial trading platforms.
Using the knowledge gained from building and operating Libertex, these top professionals pivoted into the cryptocurrency field, producing an online crypto exchange that embodies the notion of simplicity.
In addition, their more than 20 years experience in the financial markets enabled the founding team to hone in on the things that really matter in the crypto market, including exceptional customer support, advanced trading features, and above all else, impeccable security.
Besides XCOEX, dozens of other crypto startups have spun out from corporate roots, many of which have risen up to become key players in the market as we know it.
One prominent example is JP Morgan's recent blockchain spin-off Kadena – a smart contract and blockchain as a service platform that helps both public and enterprise clients integrate distributed ledger technology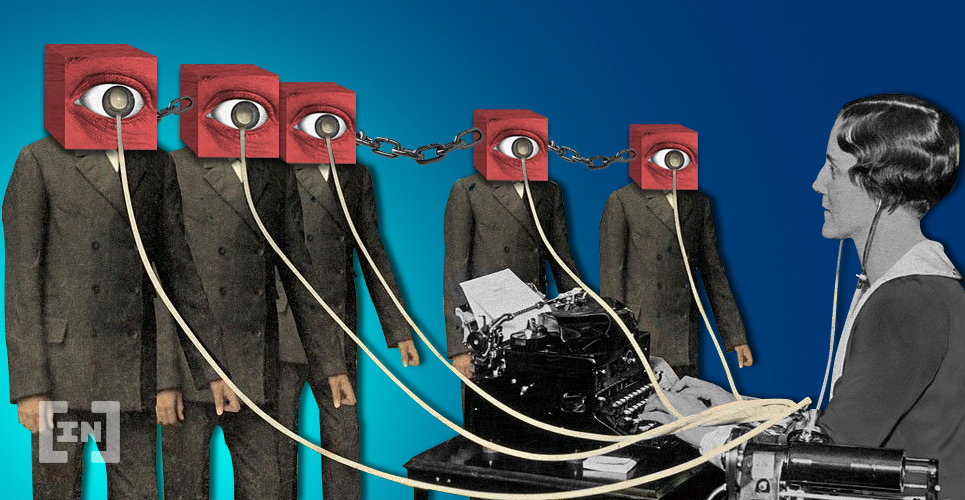 Distributed Ledger Technology or DLT is an electronic system or database for recording information that is not run by one... More within their business. Since budding off from JP Morgan, Kadena has gone on to $14.9 million in funding, making it a successful venture in its own right.
What do you think is the best way to launch a crypto startup in 2019? Did we miss anything from our list? Let us know in the comments below!
---
Do you want to BeInCrypto? Join our Telegram Trading Community for exclusive trading signals, educational content, discussions and project reviews! Images courtesy of Shutterstock, Trading View and Twitter.