Decentralized Autonomous Organizations are growing in popularity in the crypto space. While many of these relate solely to companies, CityDAO is taking it even further with the help of Vitalik Buterin.
Buterin recently bought an NFT "citizenship" in CityDAO. This ambitious project is building a city on the Ethereum blockchain linked to a physical piece of land.
The Ethereum creator's participation is an interesting move. However, it didn't receive as much attention as expected when it happened earlier this month.
On November 9, a Twitter user pointed out the lack of buzz around this provable investment by Buterin.
Source: Twitter
By checking the wallet on the Ethereum blockchain, it shows an account with the identified ownership under Buterin's identity has transferred 0.25 ETH to the CityDAO project wallet. This figure corresponds with the amount required to obtain citizenship in NFT format.
This move corresponds with Buterin's thoughts on the subject of the future of cities. At the end of October, he published a letter called "Crypto Cities."
He outlines how DAO's could regulate and manage a digital city as a physical one through open voting among its participants.
Physical cities lauch local cryptocurrencies
While CityDAO offers a unique prospect, the integration of cryptocurrencies into cities is already happening.
For example, there is the MiamiCoin supported by the mayor of Miami, Francis Suárez. Other cities such as San Francisco or Seoul are in the process of implementing similar projects or have debated their use.
In addition, the CityCoins service design to allows cities to create bespoke digital currencies to help raise funds for local projects. For example, in the case of MiamiCoin, up to 30% of the funds raised by the new digital asset will be used to pay for new city initiatives.
In the case of Miami, there is clear support from the institutions. In addition, the service allows any group of citizens to create a cryptocurrency for their city. However, the key is to actually use it, which is why Suárez is on a mission to make it work.
The newly elected mayor of New York, Eric Adams, has already declared that he would receive his salary in bitcoin. Therefore, emulating his Miami counterpart, who became the first politician to accept BTC for a public salary in the United States to promote the idea of ​​paying city officials in bitcoin.
Adams stated that both have talked and declared "not to be competition but partners in this new adventure."
Therefore it would not be unreasonable to speculate that the mayor of New York could launch his own cryptocurrency in New York following in the footsteps of Suárez in Miami.
Local crypto according to Buterin
According to Buterin, these cryptocurrencies should meet at least three of these points:
Act as a sustainable source of income for the government.
Facilitate economic cooperation between residents and the city.
Promote savings and wealth creation for all stakeholders.
Encourage social initiatives throughout the city.
Reduce wealth inequality.
Regarding the last point, Buterin proposed that the vast majority of the newly issued city tokens go to residents as a form of universal basic income. The Ethereum co-founder criticized current economic mechanisms for favoring "the rich over the poor."
Beyond coins, DAOs for city governance
The adoption of a local cryptocurrency by a city with beneficial tokenomics is a great conceptual step. However, Buterin thinks that it should go a step further.
He believes a DAO could enable a city to manage itself. This is an organization that does not have a leader. Its members can vote or propose ideas, a decentralized and open government.
Buterin commented that, for now, it would be more convenient for these projects to start at the local level, not at the state level, due to their greater complexity.
According to Buterin, a city has hundreds of aspects to deal with. These range from bike lanes, CO2 limitations, or measures against the COVID-19 pandemic, among many others, citing:
"There are many things that can and should be improved in cities, and many opportunities. Despite the challenges, cryptocurrencies are, in general, an idea whose time has come".
He thinks that DAOs offer citizens clear enrichment through voluntary participation for the management of their city. Additionally, he shows two use cases where blockchain technology can be perfectly applied:
Use blockchain to create more reliable, transparent and verifiable versions of existing processes.
Use blockchain to implement new and experimental forms of ownership of land and other scarce assets, as well as new and experimental forms of democratic governance.
CityDAOs ambitious moves
Taking a look at CityDAO, many of these values espoused by Buterin are present.
It already owns a piece of land in Wyoming. The new Wyoming DAO LLC law helped allow this process to go through. The law legally protects the creation of DAOs by providing them with legal status equal to a person or legal entity.
The legal document has been updated to adapt to the law that allows DAOs to be legal entities.
The administration claims to know who governs such an organization. Due to the update, the algorithmically managed box already fits with any DAO due to its decentralized nature. This very illustrative detail shows the positive evolution of this segment of the crypto ecosystem.
Initially, the project had considered buying the 3,888-acre ranch of the famous rapper Kanye West. However, it rejected the proposal because of the attention this move could attract so early in the process. As such, it went with a more unassuming plot of land.
Source: CityDAO
Bridging the metaverse and the universe
Buterin's investment in CityDAO reflects his commitment to the bridge between the metaverse and physical space.
The metaverse has been under development for a while. Successful cases include Axie Infinity in the video game industry and Decentraland, creating a digital metropolis similar to the well-known video game The Sims.
In both cases, it is confirmed that a market purely for digital products can bring real economic benefits for its users. In some cases, it even brings a source of income.
The interest in the idea of a metaverse was recently further bolstered by Facebook's renaming to Meta. This move brought with it an avalanche of interest from other mainstream companies.
For example, Nike has begun to patent products. In addition, Microsoft began developing valid digital products for the future market in the metaverse.
After the announcement, several consolidated projects of the crypto ecosystem dedicated to the metaverse saw a big increase in the price of their tokens. These included Axie Infinity (AXS), Decentraland (MANA), The Sandbox (SAND), or Enjin (ENJ).
The new management of Mark Zuckerberg's parent company could push the idea of the metaverse into the mainstream. In turn, they are bringing more people into the space and interacting with concepts like DAOs.
Disclaimer
Following the Trust Project guidelines, this feature article presents opinions and perspectives from industry experts or individuals. BeInCrypto is dedicated to transparent reporting, but the views expressed in this article do not necessarily reflect those of BeInCrypto or its staff. Readers should verify information independently and consult with a professional before making decisions based on this content.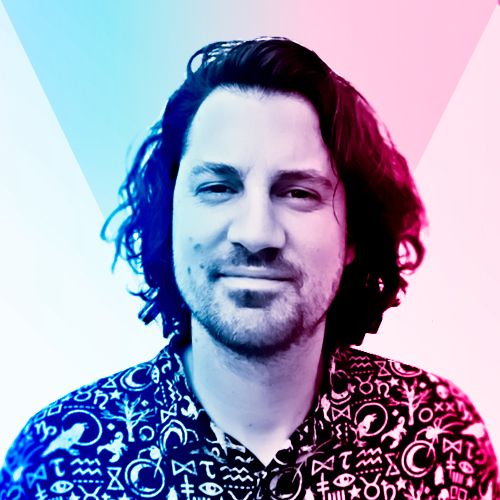 Journalist and news editor, manager of the opinion section. Former editor-in-chief of BeInCrypto ES. Crypto addict since 2017 and big fan of Satoshi Nakamoto's project. He's in...
Journalist and news editor, manager of the opinion section. Former editor-in-chief of BeInCrypto ES. Crypto addict since 2017 and big fan of Satoshi Nakamoto's project. He's in...
READ FULL BIO
Sponsored Sponsored