Peter Brandt, a popular financial analyst, suggests that the stock market is forming a rising wedge and could soon collapse.
If you've been in the cryptocurrency space for some time, you've probably already heard of Peter Brandt. Although a classical financial analyst since 1980, in the past few years he has also charted the cryptocurrency market. As a result, he's warmed up to the cryptocurrency space, too. Last month, he said
Bitcoin
should be viewed as
'insurance'
and not as a mere investment. Now, he has uncovered a grim warning for mainstream financial markets.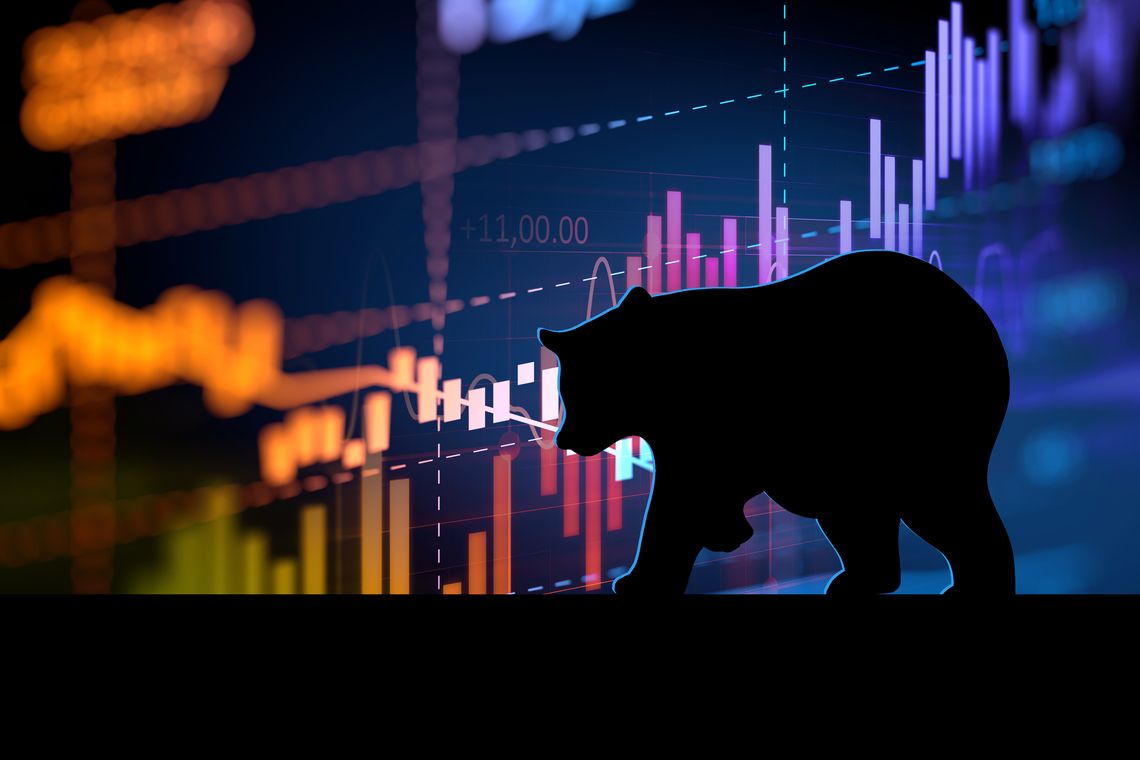 Stock Markets to Follow 1929?
According to Brandt's tweet, the Dow Jones is forming a rising wedge—and appears poised to begin its downward spiral in early May. The rising wedge is similar to what the Dow Jones posted in 1929-30, Brandt illustrates with a chart. The situation today mirrors the market movements of 1929, in which case we might expect the markets to crash this summer. He compares the markets today and 1929 side-by-side
in this recent tweet.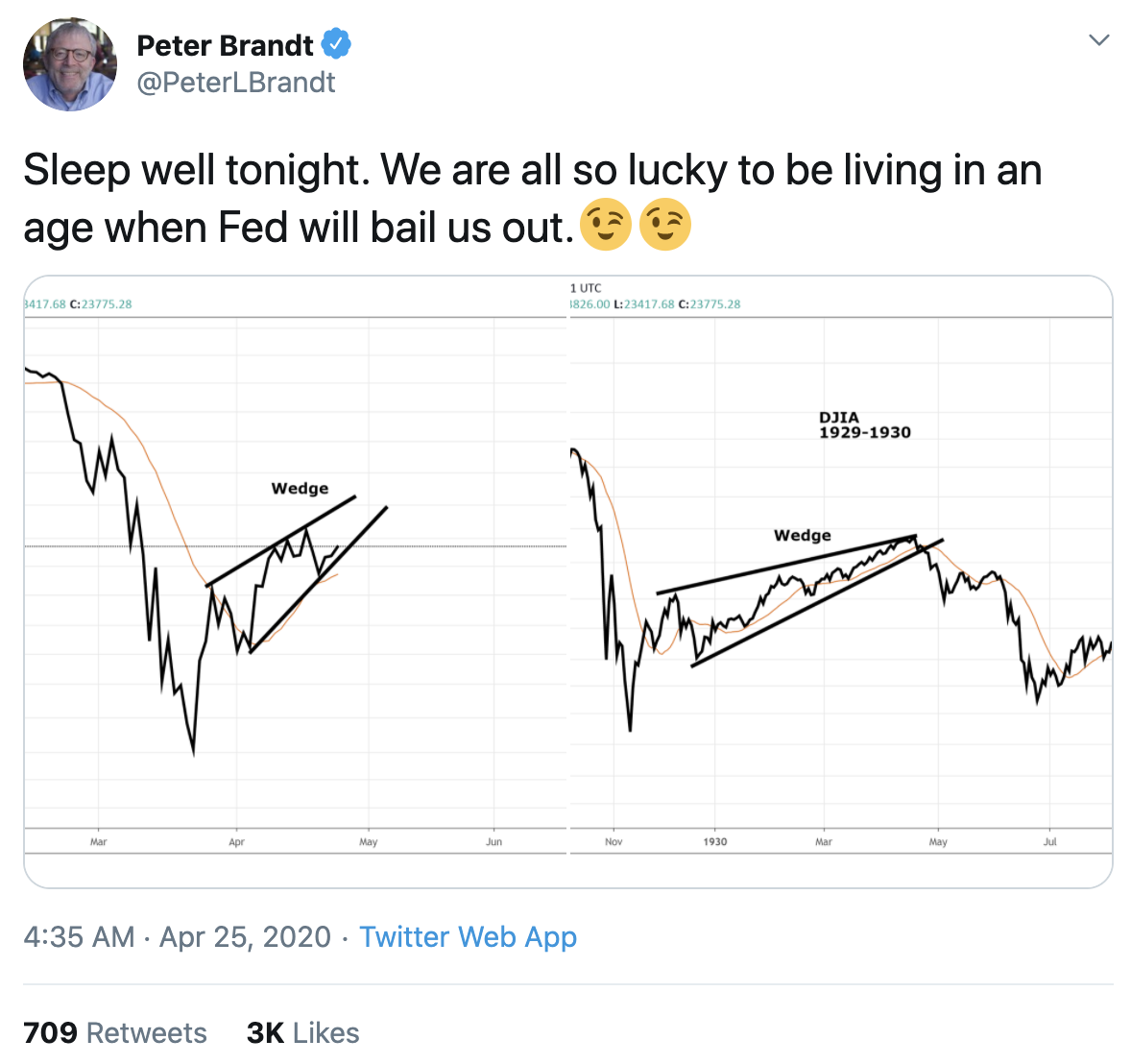 However, the situation all depends on the Fed
propping up this market.
As some commentators have noted, financial markets have become
less representative of the real economy.
Instead, they have become reflections of the Fed's actions more than anything. As some commentators have noticed, massive rebounds
are common
during a market collapse. In 1929, the Dow dropped some 50% and recovered 40%—only to drop by 85% in the next few years. A similar situation may play out today if Brandt is right.
Economic Outlook Remains Poor
Although the IMF is still hopeful for a
v-shaped recovery
, the macroeconomic situation on the ground looks far different. Another 4.4 million Americans filed for unemployment
this past week
, bringing the total to 26 million laid-off in just five weeks. Financial markets did not respond to the news and instead continued to rally slightly. Many commentators have now been warning that the 'reopening' of the economy could be
a sell-the-news event.
This is because individuals won't revert back to their old consumption patterns even when the economy reopens. Profitability will continue to stagnate, and it's unclear how long most businesses can weather the storm. If Brandt is correct, then we are far from the worst of this ongoing economic crisis that has only begun to be felt across global supply chains. Financial markets will soon have to face this reality, as Brandt would probably agree with.
Disclaimer
All the information contained on our website is published in good faith and for general information purposes only. Any action the reader takes upon the information found on our website is strictly at their own risk.