UST: The promise that was intended to take us to the MOON has become a lesson in humility, says Lorena Ortiz
On May 7 there was a small shock in UST (Terra USD) when it began to lose its parity with the dollar (peg) reaching lows of $0.29 four days later.
This first price movement would be the initial sign of the imminent collapse of the Terra project, which many considered promising since its launch in April 2019.
It should be noted that this is not the first time that this peg was lost. The stablecoin launched at the end of 2020, and hit a value of $0.85 a month after its launch. However, the world economic scenario when this happened was very different from the one experienced today. In 2022, we have some new things in the mix including inflationary problems and reeling conventional markets.
Stablecoins – the attraction
One of the main attractions of the so-called stablecoins has always been that, that they remain stable against price variations in the volatile crypto markets. Many have been a safe store of value when price falls have stirred the waters. However, what happened has called into question whether all stablecoins are really useful for that purpose.
Something important that we must consider is that other stablecoins have mechanisms that seek parity through the backing of other things. It could be fiat money or some other cryptocurrency such as Ether or Bitcoin. This is not the case of UST, since it is an algorithmic stable.
Is the TerraUSD (UST) algorithm sustainable to maintain parity against the Dollar?
UST maintained its value at parity to the dollar through a mechanism whereby Luna – Terra's token – increased or decreased as needed. In addition, tokens were burned. That is, they were taken out of circulation to keep this under control. In the event that the price of UST fell below $1, it was burned in exchange for its equivalent in Luna. And if UST increased its value to more than one dollar a certain amount of Luna was burned to generate more UST.
UST: The doubts
Many relevant figures of the ecosystem expressed their concern about the inefficiency of this mechanism. And, about the possible risks in bear markets and about the last purchase of Bitcoin for reserve. This was in case of an emergency such as the one that recently occurred, by LFG (Luna Foundation Guard). Among the characters who raised the alert was Adam Back. He expressed his concern on Twitter less than two months ago, directly to the creator of UST, Do Kwon.
The massive sale of the "backup Bitcoin" by LFG has been of little use so far. And, it has had a significant impact on the price of BTC in a negative way. Many bitcoiners are upset with the Terra project. It is a clear example of the disaster that shitcoins can mean for the community in general. Currently, we have even observed alterations in other stablecoins such as Tether, probably a product of the same situation.
The promise that was intended to take us to the MOON has become a lesson in humility.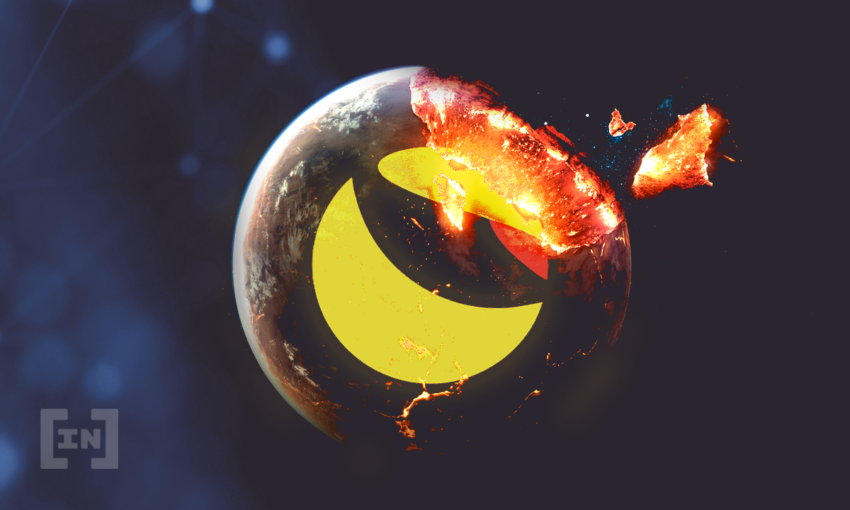 UST: The collapse
With the collapse of UST and Luna, crypto Twitter has caught fire and thousands of tweets have flooded the social network so far. In these, we can find reactions as diverse as concern, amazement and even mockery regarding this fall.
Unfortunately, many investors were trapped in the aforementioned cryptocurrencies by not being able to sell or exchange their tokens on time, causing them to lose hundreds, thousands and even millions of dollars.
Something that we must not lose sight of is the human side of all this. Many of those who trusted in the supposed stability offered by UST are currently in a precarious situation. On Twitter there are cases where suicide is even contemplated, which is extremely worrying.
Some of us have lived through bear markets of previous cycles such as in 2018-2020. We know how hard the crypto market can be. It means a purge for projects that do not have a solid base, as is the case of all the ICOs disappeared during the aforementioned period.
The current situation even seems like a deja vú. It takes us back to difficult times in which we obtained valuable learnings. Many of us understood that caution is extremely necessary when you have the impulse to invest in an emerging cryptocurrency. At first glance it may seem very innovative. But that promise to take us to the moon? …..
About the author

Lorena Ortiz is an entrepreneur and Founding Partner of Bitcoin Embassy Bar in Mexico City. It was the first crypto-themed bar in Latin America. She is also a consultant, workshop, lecturer and content creator on Blockchain and Bitcoin topics.
Got something to say about UST or anything else? Write to us or join the discussion in our Telegram channel. You can also catch us on Tik Tok, Facebook, or Twitter.
Disclaimer
In compliance with the Trust Project guidelines, this opinion article presents the author's perspective and may not necessarily reflect the views of BeInCrypto. BeInCrypto remains committed to transparent reporting and upholding the highest standards of journalism. Readers are advised to verify information independently and consult with a professional before making decisions based on this content.

Our Guest Op-Eds represent in-industry voices in the crypto and Web3 space. Have an opinion? Email
[email protected]
.
Our Guest Op-Eds represent in-industry voices in the crypto and Web3 space. Have an opinion? Email
[email protected]
.
READ FULL BIO
Sponsored Sponsored