In 2018, at least 20 bipartisan candidates running for public office in the United States are accepting crypto donations as campaign contributions — while regulation among federal and state election officials varies considerably — reports the Center for Public Integrity.
Candidates running for public office in the United States have been accepting donations and campaign contributions in the form of Bitcoin and other cryptocurrencies as early as 2012 — but it wasn't until 2014 that the Federal Election Commission, the United States' campaign finance regulatory agency, ruled on the regulation regarding cryptocurrency donations. Its decision was based on a request made by Make Your Laws, a political action committee based in Durham, North Carolina, that a $100 equivalent of bitcoin be accepted as an in-kind (non-monetary) contribution, per person, per election. However, the FEC is a federal agency whose rules only apply to campaigns for federal office, leaving local and state regulators to determine for themselves whether to accept cryptocurrencies in their own elections and how to consider them should they do so. At least nine states, and Washington DC, allow cryptocurrency contributions. Most of them generally follow the FEC's ruling, with minor variations — such as Washington and Colorado considering bitcoin donations as cash. Other states have struggled to come to an official ruling, despite having considered the issue formally. At least nine have banned cryptocurrency contributions outright, either for similar reasons of incomprehension or fear of foreign interference, due to the capacity for anonymity of cryptocurrency donors. Several races in three states demonstrate particularly the prevailing sentiments regarding cryptocurrency campaign contributions: New Hampshire, Michigan, and California.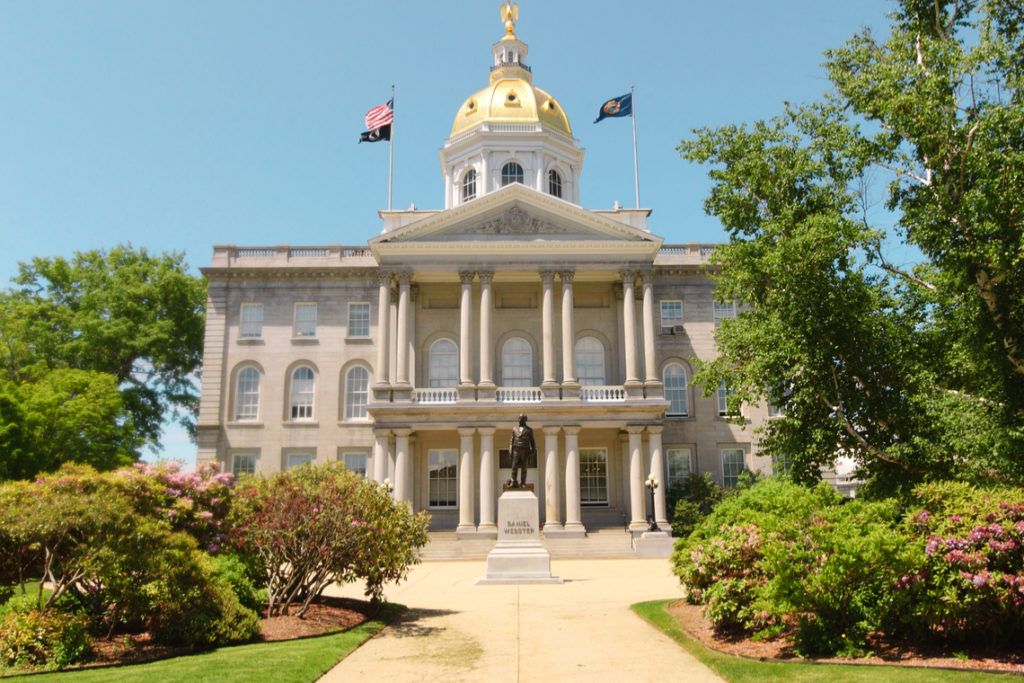 New Hampshire
Due to the state's number of early adopters, the libertarian slant many of them have, and the absence of any clear regulation regarding cryptocurrency campaign contributions, New Hampshire can be said to be the focal point of the 'political bitcoin movement.' The aforementioned acceptance of cryptocurrency in a 2012 campaign occurred during the campaign of then-Republican New Hampshire state Rep. Mark Warden, who, according to the
Washington Post
, returned the cryptocurrency contributions he had received to their foreign sources in Europe and South Africa. In 2014, the gubernatorial campaign of Republican Andrew Hemingway became the first to use the cryptocurrency contributions it had received, which were 20 percent of its overall funds, as Hemingway revealed to
CNBC
. This year, self-described 'hardcore bitcoin user,' Libertarian state Rep. Caleb Dyer is accepting 10 different types of cryptocurrencies in his re-election campaign. Dyer's website requires all donor's to register their names, addresses, occupations, and employers, although Monero, which has been marketed as anonymous and untraceable, is among the cryptocurrencies he is accepting. When first elected, Dyer did not disclose any documentation regarding contributions he had received, as they totaled at $269.62, as candidates in New Hampshire are only required to submit campaign finance reports if they spend over $500.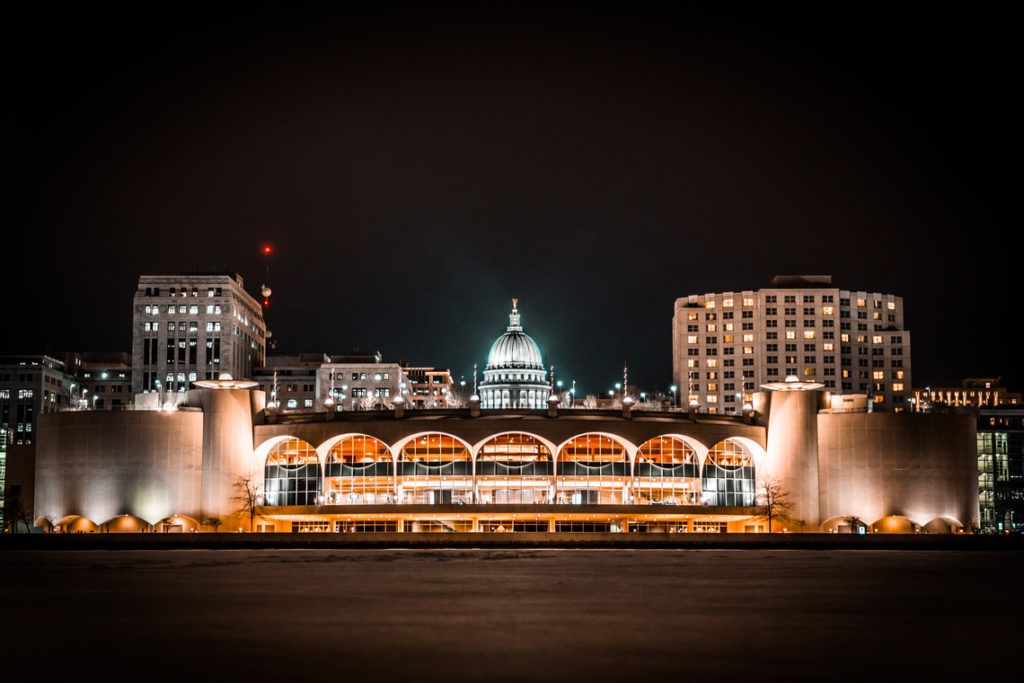 Wisconsin
Chair of Wisconsin's Libertarian Party and its candidate for governor this year, Phil Anderson, has so far received over $2,000 in cryptocurrency donations from around a dozen donors. Earlier this year, when a supporter of his offered to contribute to his campaign in
bitcoin
, Anderson approached the Wisconsin Ethics Commission seeking their opinion. The Commission was unable to reach a consensus. Because Anderson is confident that matter won't be sufficiently dealt with prior to the mid-term elections, he intends to continue accepting bitcoin
donation
. Although willing to adhere to any final verdict that is reached, he feels that the rejection of bitcoin contributions would be a violation of his donor's first amendment rights. Half of such donors, as mentioned above, were from out of state.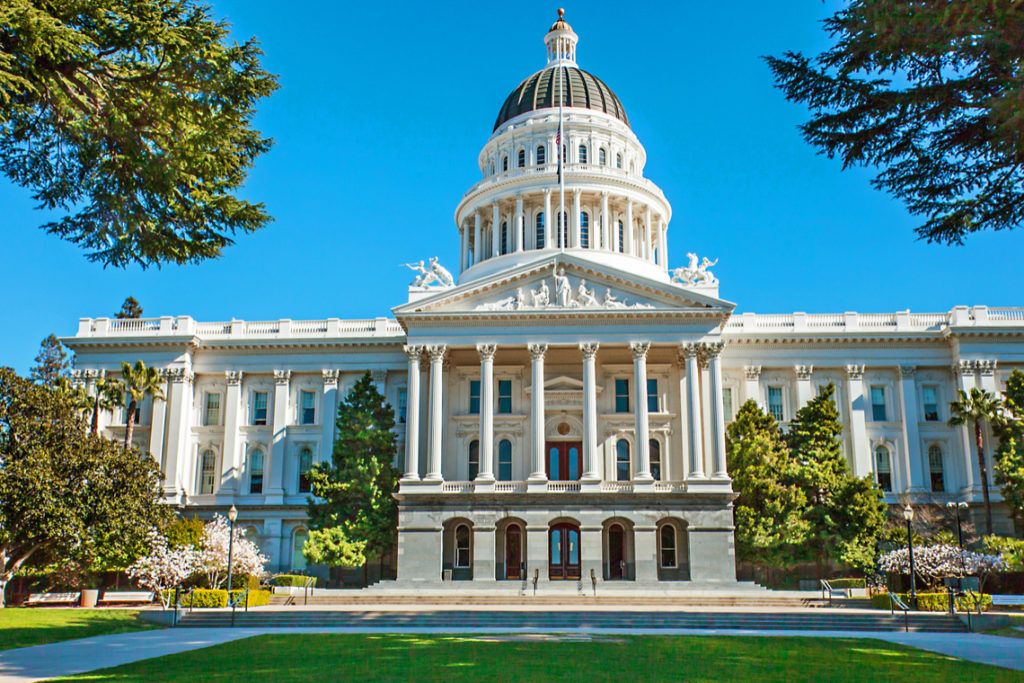 California
California is the largest among the states that have banned
cryptocurrency
campaign contributions, the state's Fair Political Practices Commission doing so on September 20. This was largely due to insecurity regarding the source of any such contributions. Prior to the ban, there were at least three candidates who accepted cryptocurrency contributions. Democratic gubernatorial candidate Gavin Newsom recently removed the
cryptocurrency
option from the donation page on his website, though it is unclear what will happen with what he has already received. Despite his loss in the Democratic primary in June, former House candidate Brian Forde had successfully raised an amount of bitcoin worth nearly half a million dollars. Some red flags were raised, however, as one of his donations came from Hong Kong, though Forde assured the Center for Public Integrity that the donor is a US citizen who is a close friend living abroad. Claiming he was unaware of the rule change, Saratoga City Councilman Rishi Kumar continued to solicit cryptocurrency contributions for his re-election campaign up to a month after the ban had been put in place. He has since removed this option from his donation page, but hopes that the Commission will reconsider following the mid-term elections and rule differently.
What do you think of each state's regulatory policy regarding cryptocurrency campaign contributions? Let us know in the comments below! 
Disclaimer
All the information contained on our website is published in good faith and for general information purposes only. Any action the reader takes upon the information found on our website is strictly at their own risk.