In the first 24 hours since Uniswap announced its native UNI token and liquidity mining rewards, its four pools have accrued over $750 million.
UNI is the hottest thing in DeFi
at the moment, so hot that it caused a gas price spike resulting in four-figure Gwei (gas) fees for transactions over the past day. There has been a rush to claim the free UNI for those that have provided liquidity before Sept 1, and a rush to deposit liquidity to earn the token from the four new liquidity pools.
Amazon never gave you AMZN for buying books

Google never gave you GOOG for doing searches

Facebook never gave you FB for setting up a profile

Uniswap is giving you UNI for contributing liquidity

That's the difference

— Ryan Sean Adams – rsa.eth 🏴 (@RyanSAdams) September 17, 2020
Over the past day, those four pools have accrued over three-quarters of a million dollars in liquidity between them. The ETH/WBTC pool is the most popular at the time of press containing just under 50% of the total. The other three pools, ETH/DAI, ETH/USDC, and ETH/USDT are split fairly evenly with around $170 million in each on average. Each pool will receive 583,333 UNI per week divided among the liquidity providers. According to the announcement, those pools will continue mining tokens until Nov 17.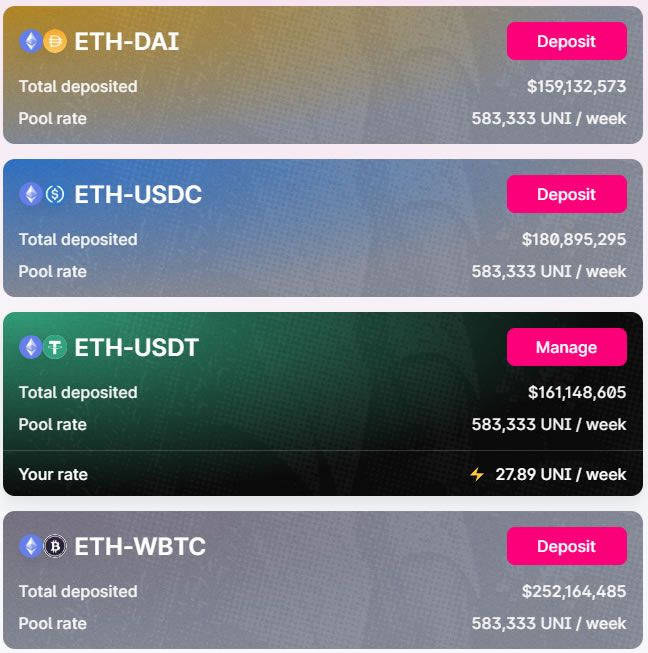 Prepare for Gas Fees
With the latest
DeFi
frenzy being just a day old, now may not be the best time to deposit into these pools if you want to avoid those painful transaction fees. However, with less than 60 days remaining to earn UNI, time is of the essence. As an experiment, BeInCrypto made a deposit to one of those pools to research the process and
gas fees
. After connecting
Metamask
to the Uniswap exchange, users must authorize the use of a
stablecoin
to use (
USDT
in this example). The gas fee was not excessive but the transaction took several hours. Once ready to go, the collateral pair can be deposited, ETH/USDT in this case, using 10 ETH with a gas fee of $15. Then a deposit of liquidity provider tokens into the pool resulted in another gas fee of around $15. Once this is done you can start earning UNI. Assuming 10 ETH/3,860 USDT, the return rate was around 28 UNI per week at the time of deposit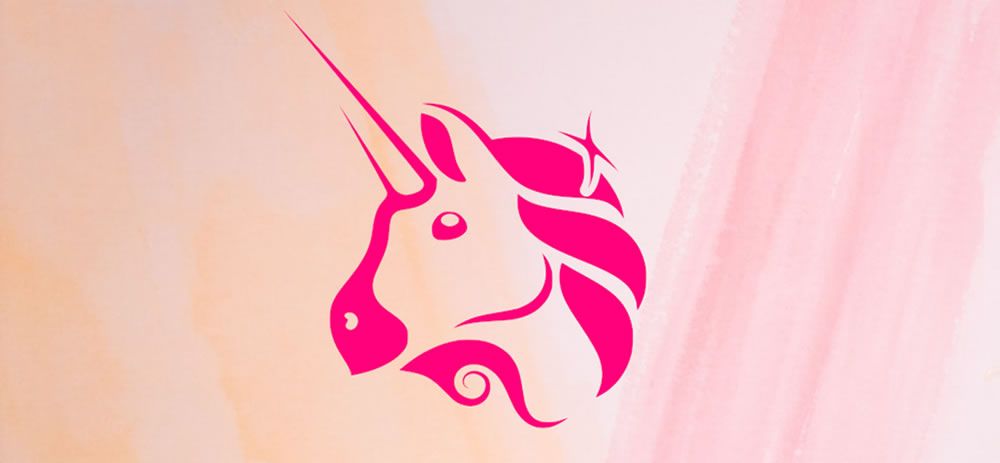 UNI Volume and Market Cap Surges
There have been thousands of
DeFi
farmers doing this over the past day which has resulted in an average gas price spike to $12 according to
BitInfoCharts
. Many that received the free UNI
airdrops
are likely to have already sold them which is why the price of the token has remained stable following its initial pump.
Uniswap.info
is reporting that UNI prices are hovering around at $3.25 at the time of press. 24-hour volume for the token has been around $238 million, and its market capitalization has reached $225 million according to Coingecko.
Disclaimer
In line with the Trust Project guidelines, this price analysis article is for informational purposes only and should not be considered financial or investment advice. BeInCrypto is committed to accurate, unbiased reporting, but market conditions are subject to change without notice. Always conduct your own research and consult with a professional before making any financial decisions.