Due to the economic fallout from COVID-19, the U.S. Treasury recently announced plans to borrow another  $3 trillion in just three months.
Not only is the Federal Reserve printing dollars like never before, but the U.S. government itself is only accumulating more debt. According to a recent announcement by the U.S. Treasury Department, there are plans to borrow
nearly $3 trillion
to pay for April, May, and June. [NPR]
More and More Government Debt
With the U.S. Treasury's latest announcement that it will take on another $3 trillion, many are concerned. That's more than twice what the state borrowed all of last year—for only three months. As
The Moon
(@TheMoonCarl)
tweeted recently
, that's more than five times what the U.S. borrowed at the peak of the 2008 financial crisis.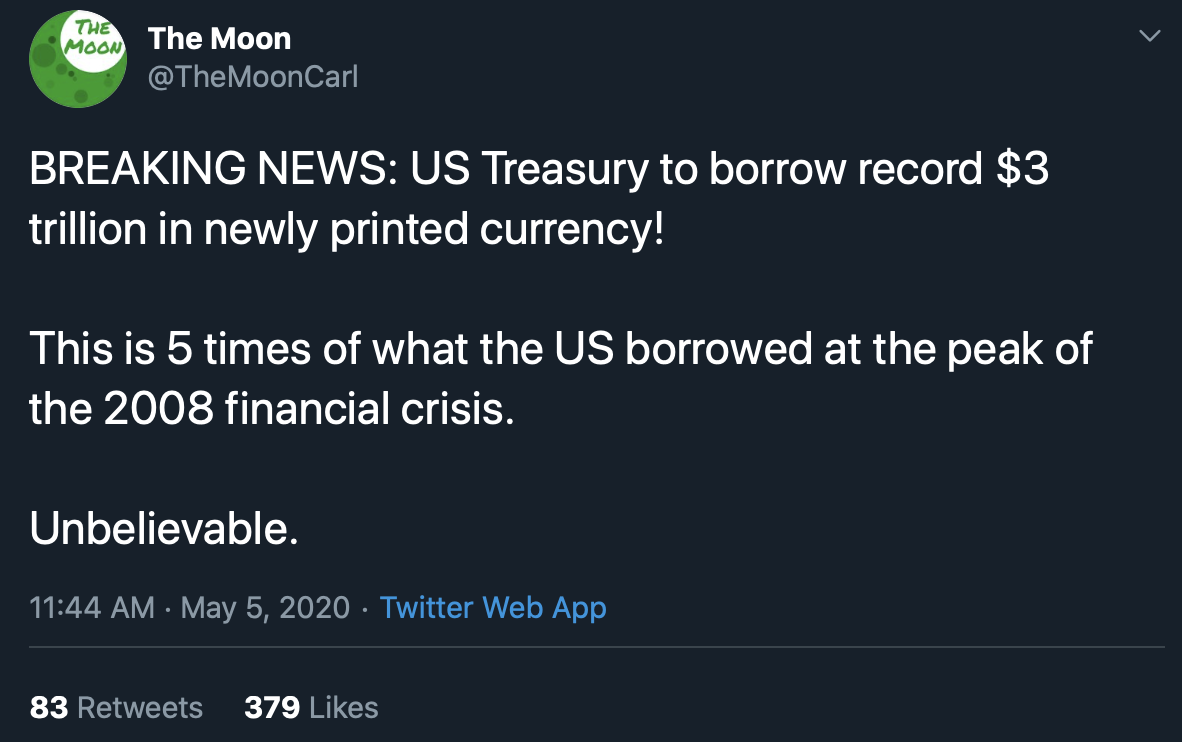 Initially, the Treasury was expecting a flow of cash for the second quarter. However, because income taxes were pushed back until July, it now claims it has to borrow funds. Additionally, the Treasury Department said it expects to borrow another $677 billion between July and September. It seems that all concerns over debt-financing have been put on hold.
Is It Sustainable?
The current levels of U.S. government debt are reaching historic proportions. At the time of writing, U.S. debt is very close to surpassing
$25 trillion. 
The debt-to-GDP ratio for the United States now stands at 116%.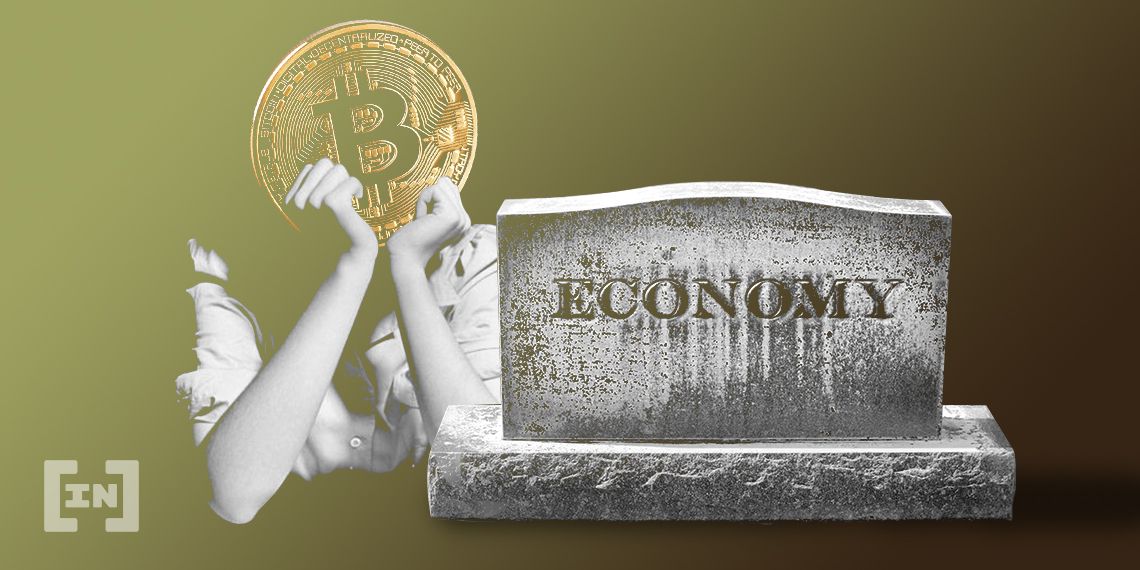 During this COVID-19 pandemic, debt has become the most pressing concern. Many analysts are worried that borrowing to contain the virus could end up causing havoc in the longer term. It's not just the United States that's doing it, either. The Bank of Japan has committed to buying an
'unlimited' amount
of government debt. The EU, on the other hand, just recently formulated its
trillion-euro fund
for
coronavirus
relief. It's unclear whether or not these efforts will be able to contain the economic fallout that's to come. Even when the economy is 'reopened,' it will take some time to readjust back to levels seen before COVID-19. This has led some to believe that the reopening may even be
a 'sell the news' event. 
The world is now facing a level of debt it has never seen before. Developed countries, in particular, are straddled with debt that far surpasses their GDP in many cases. How this will play out remains to be seen, but it makes a strong case for alternatives to fiat currency. That's where
Bitcoin comes in. 
Disclaimer
All the information contained on our website is published in good faith and for general information purposes only. Any action the reader takes upon the information found on our website is strictly at their own risk.